Have you ever wondered what exactly drives a sale on your website? Is it the attractive and informative copy that you come up with? Is it the website design? Is it the beautiful looking fonts? Well, the truth is that all these elements work in your favor and they have to be present in one singular entity. That entity is your CTA button!
We often seem to ignore the power of our call to action buttons & how they are capable of boosting our conversions. The call to action button on your website is a major ingredient to making your marketing program more effective. Today businesses that run a website just have to have a CTA or maybe even multiple CTAs if need be. For your marketing campaign to be successful you can't do without a successful CTA because all your conversions, resultant revenue, and profit will depend on it. CTA's are also important to user experience and SEO as they increase time on page.
But What Makes a CTA So Powerful?
How Has It Gained So Much Importance Over The Years?
How Do Call-To-Action Buttons Improve Your Conversion Rate After All?
Let's find out here:
They Call For a Response
Your call to action, that is "CTA," is a direct appeal to your users. It invites their response and it is usually shown with a copy that is short, precise and interesting. Conversion happens when someone responds to that call to action and an effective CTA is what makes that conversion happen in the first place. There are literally thousands of different combinations and types of CTAs that you can pick for your website. A successful CTA is something that persuades your users to either subscribe to your newsletter or download a PDF, or maybe fill out a form online or simply buy a product or service from you. It can even be simply to direct the user to the next page. Have a look at some of the most common CTAs:
Buy buttons/ "Add to Wish-list" , "Add to cart"
Information-gathering forms
Signups for subscriptions
Read More CTA
Try it Now CTA
Share buttons/widgets for social media
Help
Online Chat
Placement of Your Call To Action Button
You Can Have Multiple CTAs
People who say that there should only be a single CTA on a single webpage couldn't be more wrong. There is no hard and fast rule as to how many call to action buttons should go on a page, but then too much of anything could be fatal. So having said that, the higher number of CTAs you have the more chances are there that your user would convert. But like I said, don't end up smothering your page with CTAs. Also make it a point that your CTA buttons do not compete with one other if they are on the same page. They shouldn't confuse your user with too many options because that can lead to choice paralysis which will cause them to make no choice at all.
Putting CTAs On Every Page
If you choose to put a CTA on every page you would be giving your users a new opportunity to convert every step of the way. The moment they feel that they are impressed with your offering and that they actually want to sign up or buy a product, they should have an option to do so without going several steps back or forward to find the CTA. Here's how and where your users encounter CTAs:
Persistent headers
Pop-ups and slide-ins
Side banners/panels
Purchase pages
End of a page
End of an article/post
In your ads
In fact your call to action buttons can go just about anywhere. The point is to attract the eye of the user and deliver more conversions.
How Do You Make Your CTAs Prominent?
To make your CTAs more prominent you need to place them more strategically. Make sure that they receive maximum attention from your users and attract plentiful visual focus. Studies show that a typical website user starts in the upper-left corner of the page and then after taking two glances horizontally across it, he/she scrolls vertically down the left hand side. Thus you should place your CTAs in your headers, side banners and panels and at the end of your article or post/page.
Design
Perform the necessary research and guide your designers while they come with the best ideas to create a CTA for your website. Your designer will have plenty of ideas but you need to make sure that the final product is capable of doing just what it's meant to do and does not just stand there looking pretty. The design should be attractive and interactive so much so that it stands right out of the rest of the text. A successful CTA calls out to the user with a strong and contrasting color to the webpage.
Easily Recognizable
Your CTA is said to be successful if and when people are able to recognize it from the rest of the elements of the website. Your Call-To-Action is something your users are meant to click on and therefore it is a dynamic element of your webpage rather than a static one. It is thus very important to not let your creativity fog the functionality of the CTA.
Well-Defined
A CTA should not be visible as anything different from the webpage. It sure needs to be striking and attention worthy but not by compromising over coming across as an actual part of the page. It should set off from the main body of your text and images but still be very much "YOU." You can use a stark shadow or outline or contrasting colors to make it look better defined and appear clearer.
What I Am Trying To Say Is…
At the end of the day it is you who is going to choose what your CTA looks like and that is going to impact your conversion rate hugely. I am not someone acting as a sole authority over how you should design them and make their layouts. The color will depend on the audience that you cater to. The shape will depend on the kind of product you are dealing with. The copy would be determined by the industry you belong to. So yes, there are certain aspects that make for a successful CTA. Do your CTA buttons have those aspects?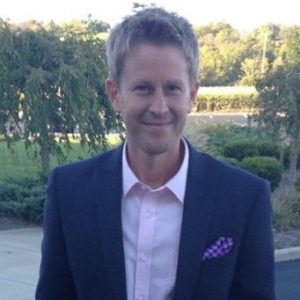 About the Author:
Scott Keever is the owner of Scott Keever SEO, a professional and reliable Internet Marketing firm in Tampa with a core specialization in helping businesses to grow exponentially. Join hands with us to take your business to a new height of success.