How Effective Blogging Can Get More Traffic
Learning how effective blogging can increase traffic will make your blog that much more popular. There are a lot of ways to go about blogging in a way that attracts attention. Here are some tips that will make your blog get the attention it deserves.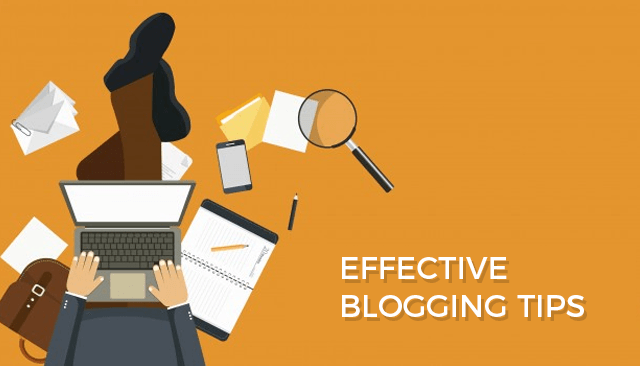 Researching Effective Topics
When you start a blog you generally will be brimming with things to talk about. You will start making posts each day or every few days until one day you run out of things to say. If you look online, a lot of blogs are abandoned because people running them didn't know how to effectively blog for a long time. This can be hard to do if you just use the ideas that are in your head. You have to find things to blog about, so you have to learn to search for effective topics.
Blogging is a lot easier if you look up news related to your niche on a regular basis. The goal is to find topics that other people are talking about at the time and then putting your own spin on it. If you're writing a blog about men's watches, then find other blogs that talk about new watches or something similar. Then, take the posts you find and write your own post based on them. You should never just straight up copy a blog post, but you can use them for research if they have to do with your niche.
You can hire someone to write blog posts for you when you run out of ideas. You can, for instance, find a content writing site where you can hire others to write SEO related content for your blog. SEO is search engine optimization, and if you write posts with it in mind, it gets your blog more visitors. All you have to do is give someone on a writing site a topic to write about, some instructions on what you want and/or don't want, and then you can let them have at it so you can get more posts for your blog.
You may find out later that your blog is not going to work in the long term. You may want to re-brand your blog if it's not about an evergreen topic, or one that is always going to be relevant. If you build a blog that's about one type of product or service, then once you say everything there is to say about it you're going to have a hard time writing effective posts. The good news is that you can generally rework your blog into something that works for a long time as long as you make what you talk about a little more general.
A blog isn't going to market itself. You can write the best posts in the world that are effective and get readers excited, but you can't really get people to visit until you do some marketing. When you have a few posts on your blog, it's time to start reaching out to people through marketing. One way to market a blog is to pay for an ad on a social media platform. You can then have people come to the blog that were looking up information related to your niche.
Another good way to work on getting more visitors is to do a guest post on a blog that has traffic. You can contact the blog owner and ask them if you can make a guest post if you pay them or even if you just trade them one on your blog. Either way, if you can tap into traffic on another blog that has a similar topic as yours, you can get more people to come to your blog. Just know that not everyone is going to like the idea so it may take some time to track down someone to trade guest posts with.
Monetizing your blog is a good idea, but don't talk about what you're marketing so much that you don't really give readers anything to learn about your niche. You want to sneak the ads in instead of having them as the main focus of the blog. For instance, if you're doing a post about your niche because you want to include an affiliate link to something, include the link near the end once you've talked about something interesting about the product you're trying to sell. Don't just straight up make a post about why your link should be clicked on right away in the first sentence.
You can blog more effectively and get more visitors if you try the tips you got here. There are a lot of blogs that people start and then they quit them because they run out of things to say. Use the above tips and you'll always be able to come up with an effective post.
If you are keen to outrank amongst your competitors, know how to Improve Organic Search Engine Ranking for your online business.
Get in touch with our premier SEO agency to get the desired results and traffic on your website.