A Look at the Google Snack Pack
It's been a little over two years since the Google Snack Pack shake-up, but the effects of those changes are still being felt today.
The Google Snack Pack was a huge change that was made to local SEO. For a long time, when people searched for local businesses, they were presented with seven results in a 'pack' on desktop search results. Google started to change that to a set of just three results – they tested it with just a few areas and verticals, but quickly rolled out the changes worldwide.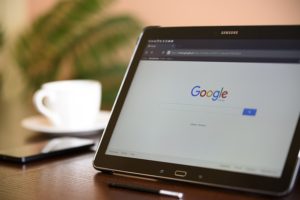 Search Engines Are Mobile Focused
One reason for the snack pack change is that desktop devices have a lot more screen real estate than mobile devices, and the goal was to present the same experience across all devices – so they design for the mobiles, which have the greatest limitations.
The introduction of Google snack packs may not mean much for people who are number one, but it is bad news for those who have more than two other competitors and that don't rank in the top three – or those with switched on competition who will try to get to the top.
It's true that Google makes changes carefully, after much consideration, and that the lower spots in the search results won't have been getting a huge amount of traffic – but they will have been getting some.
Mobile users will probably not have seen the lower four spots unless they scrolled down, and even on desktop, any decent heatmap will show you that it is the upper results that the eye is drawn to first, and when someone is browsing a map, they're usually looking for somewhere to go, and will tend to pick the most convenient location. Google wants to offer people the best quality information, and if that means the top three – because that's what gets the most clicks and the most visits, then why waste time and offer the paradox of too many choices?
Those lower four results do (or, more accurately, did) get some exposure though – on desktop, the names were being seen, as were the web addresses.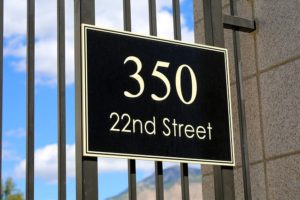 Snack Pack Addresses
Another interesting thing, though, is that Google has changed the way that it presents addresses – now, you have to click through to see the address of the company – the only thing that the snack pack shows is the street name. Users have to click through to see more about the results in order to get the listings with the addresses, and if someone is on desktop when they do this, then they'll see more information at that point.
But that doesn't mean that it's worth taking the risk that the user will find you if you're not in the top three. It's really important that you look for ways to improve your profile. Google now allows some filtering options for certain industries – for example, users looking for restaurants can filter by star rating – so if your business has lots of good reviews you have a chance of ranking thanks to that.
Check out https://keeverseo.com/5-new-adwords-features-try-2017/.
Google Ratings
Google is gradually expanding the ratings system to cover other sectors, and if it doesn't cover yours, yet, then there's a good chance it will eventually, so you should start looking at racking up as many positive reviews as possible. It is frowned upon to purchase reviews or to incentivise them, but if you can politely encourage some of your most loyal customers to leave reviews for you, then you will be in a good position to grow your business over time.
Right now, things like Google+ pages aren't too valuable for businesses, but that could well change. It's good practice to try to claim your social media profiles on all of the main services – not just Google Plus, and to look to build links from as many different sources as possible.
The challenge with any form of SEO is that you never know what you are going to get in terms of results and you never know when Google might change the rules on you, reducing the benefit you get from the SEO work that you have already done. For this reason, it pays to have an expert SEO team in your corner, helping to grow your site's reach in ways that will be sustainable, and that carry minimal risk of a penalty should the rules or algorithms change.
Most SEO changes are to improve search quality and reduce spam, so if you can stay away from techniques that could be mistaken for being spammy, then you keep the risk of your SEO causing problems for you to a minimum, and you will not need to fear the next time that Google decides to push a new algorithm or make some incremental changes to its system.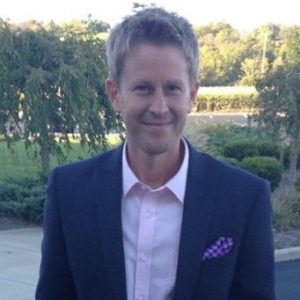 About the Author
Scott Keever is the owner of Scott Keever SEO, a professional and reliable SEO Miami FL with a core specialization in helping businesses to grow exponentially. Join hands with us to take your business to a new height of success.