Proper Guest Blogging Techniques Can Bring Added Traffic to a Website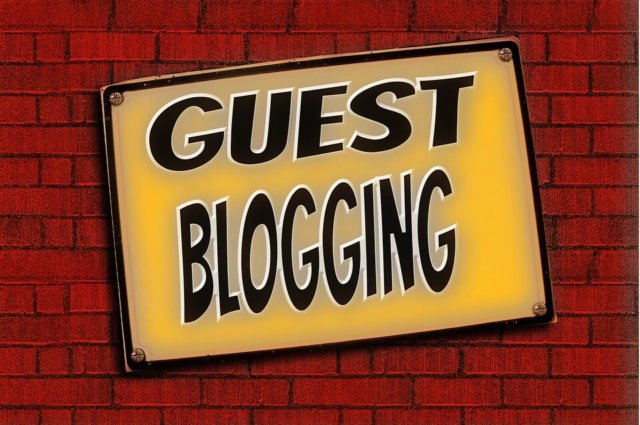 Guest blogging is a way of getting diverse ideas and opinions across, regarding any product or services. This is what makes it a very important action that can increase the business on any online site. It can help to bring extra traffic to a website, that is quality traffic, and of people who have a real interest in the items that are being marketed.
It is a fact that search engines give a site a higher ranking when they have blogs or content written by guests. It is also a form of SEO technique and does not require any other techniques to increase the online influence. Posts that are put up in guest blogs tend to have a higher degree of credibility as they are seen as impartial and authentic. It takes some time to build up this credibility, as only serious sites attract guest bloggers, but in the long run, these sites then have a greater degree of authority and acceptability for its users.
Guest blogging is writing on a particular idea or topic and placing definite opinions in front of its readers. It is important when you use the right guest blogging techniques that you attract or invite guests who have their own expertise and are already well known for their knowledge about the topic being written about. These guest blogs are in a way an exchange of content with other bloggers, and all hosted on sites that are not owned by the author of the blog.
To work as a guest blogger, it is important that the writer of the blog has a proper understanding of the topic that is being written about, and possess detailed knowledge about it. Most guest bloggers will go through all the other content and blogs already available on the site, and then conduct their own research on the topic, before laying out their own opinion in their guest blogs. Guest blogs must be precise and focus on the topic that is being written about. Guest bloggers also need to set up a communication channel between themselves and the bloggers or administrators of the site on which the guest blog is to be posted. They must present their credentials and indicate their own efforts in the field, with stats, to convince the blog site of the authenticity of any opinions expressed in the guest blogs. Their applications for guest blogging become more authentic if they can present samples of writing or links to other blogs written on the subject, for which the guest blogger claims authorship.
Blogs written as a guest must follow any editorial guidelines that may be in force on the blog site. Writing must be precise, contain verifiable information, and not be too long-winded. A minimum length, politeness, proper formatting and adherence to any link rules is a must. Articles by guest bloggers that meet all these criteria will gain immediate acceptance and will be posted immediately.
Guest blogs can draw quality traffic to any website, and increase the popularity of the website. In the long run, this can lead to increased customer interest and thus income. As most expert bloggers follow the right SEO techniques, using the proper keywords, guest blogging can be considered an SEO technique in itself. It can also be considered a form of marketing that greatly improves the quality of content on a website. This, in turn, helps to improve the content on the site and enhances its reputation for writing skills, that readers will be more inclined to believe.
It is important that certain criteria be followed to ensure that the guest bloggers offer high-quality posts. Articles must be unique and not a reiteration of other ideas already a part of posts on the site. Posts that are properly broken up with sub-headings, have bulleted points, and relevant images will go a long way into making a guest blog really effective. It is important that a post be totally relevant to the topic being written about, and invites interaction with the audience as this can help to establish the credibility of the author and the writing.
The idea of any guest blogging is to have content that shares knowledge and must be of help to any user looking for information about a particular topic. Guest blogging helps to share content in a unique way. Guest blogs have to be manually approved by the owner of the website, and this gives them an authenticity and value that is highly appreciated by search engines. This gives the blog an authority and a seal of approval and trust. It is this manual review process that is appreciated by search engines as a way to spread content on the internet. It gives the articles or blogs a status and the credibility that comes from the authenticity of the information. Guest blogs also add value and relevancy to any site.
Interested to know more about the marketing tips? Check out our new Influencer Marketing Tips that can help you grow your business.