Guest Blogging Tips That Work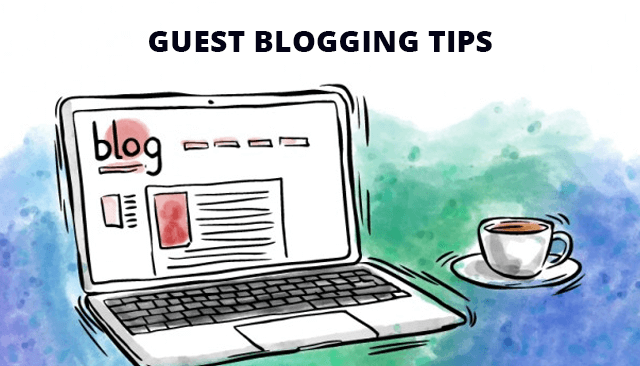 Guest blogging is a surefire way to attract more inbound links to your website, while also improving your online visibility. It is among the very few sources of links that are accepted by Google, so it might attract some nice volumes of organic search traffic, should you mange to obtain good rankings for a bunch of lucrative, high volume keywords. This is why you should make it part of your digital marketing and SEO strategy. If you don't know where to start from, you may find this article useful, as it offers you a few guest blogging tips that are proven to work for most niches or industries out there.
When you approach other bloggers to ask for a guest post, always be polite but to the point. Tell them exactly what you hope to achieve, and what type of article you intend to provide them. Most bloggers strive to offer interesting stuff to their audience, so they are surely going to appreciate well written posts that provide helpful information to their readers.
Although you may be tempted to save the best content to publish it on your own blog or website, you have to consider that very few people would accept an article that lacks substance. Even if you write about the same things on your blog, try to find a new angle, and use different images in each article. After all, you probably take lots of photos during your documenting phase, so you should have enough visual material to choose from.
Before approaching bloggers in your niche, read their previous articles, in order to make yourself an idea about their style and about the main topics they write about. This will help you a lot by the time you're going to decide upon the topics of your guest posts. By writing about things their audience are expecting, you'll manage to persuade more bloggers to accept your guest blogging request.
Whenever possible, send your inquiries together with a brief draft of the post you intend to offer in exchange for an author box with one or two links. This will help other bloggers to determine whether your article will be a good fit for their readers, and will increase your acceptance rate.
Speaking of the acceptance rate, remember that networking can bring you unexpected perks such as getting invited to guest post by other bloggers. You should try to make friends among bloggers in your niche and in related industries by attending various events and trade fairs. People are usually friendly, so establishing new connections shouldn't be too difficult for anyone. Just get some good looking business cards and go to the main events for bloggers. If you can't travel, consider attending local conferences and meetup gatherings, or even setting up your own Facebook community with the purpose of getting in touch with like-minded bloggers.
Guest blogging is more efficient when you already have a list of names and contact details. You should start building this list as soon as possible, and consider it one of your priorities. When writing down the names of these bloggers, you should add several details about their blogs such as their niche, their DA and PA values, and whether they have previously accepted guest posts on their blogs. Whenever you need to send out a new inquiry, you can filter your list by specific criteria, thus saving a lot of time and effort.
As most bloggers would accept you to have two links in your author box, consider sending out new requests for guest blogging after you've published a new pillar article on your blog or website. Like this, you can gather some inbound links to your new post, boosting its authority and helping it obtain better search rankings.
Beware that some bloggers would only accept you to add no-follow links to your author box. While this isn't the ideal situation, you may want to go for it every once in a while. This would make your link building endeavors appear more natural, thus keeping you away from search engine penalties. Nonetheless, your main point should be to acquire do-follow links, as they are the ones that support your SEO efforts.
These are only a few of the most effective guest blogging tips we can think of. You are welcome to try them out, in order to improve your results and to increase the number of positive answers. If possible, target bloggers who are equal or better than you in terms of domain authority, but don't shy away from those who are lower. You can never know how their blogs are going to evolve over the next few years, so you may have the nice surprise of ending up with a bunch of high quality inbound links from sources you thought to be rather of lower quality.
Content Marketing holds an utmost importance in rankings. Check out the Content Marketing Tips.