Honolulu Web Design
Need More Customers? Get a Free 30 Minute Consultation
Our Search Engine Optimization (SEO) services focus on getting you ROI based results that last! You can expect high quality content, proper on-page / technical SEO, and relevant links to your website. Our SEO campaigns have more than doubled traffic to our clients sites.
Gain Insight to Your Competition
Get more traffic to your most important pages
Boost rankings with proper Keyword Research
Our SEO Honolulu Services
Grow Customers

Let us help you drive more customers to your website. More customers means more revenue to your business.

Increase Exposure With Honolulu SEO

Give your business the boost it needs to be seen by new clients. You have customers looking for you, let us help them find you

Increase Revenue

Help your companies revenue grow by attracting new customers and ranking over your competition. Let us help!

Let's Be Partners

Not only are we here to improve your Search Engine Rankings we are also your partner. We will become one of your companies most useful resources. We have years of experience and resources.

Marketing Insider

We have trained with some of the best SEO experts in the industry. We attend weekly webinars and mastermind groups with the countries leading SEOs. These connections help set us apart.

Monthly Reporting

We keep you up to date with your websites progress with monthly reporting. We work closely with you to ensure we help you achieve your businesses goals. Communication is key!
Directions to Our Honolulu Office Location
Servicing the Honolulu Area, Scott Keever SEO has talent and industry experience, we are guaranteed to deliver successful results. Call for a free consultation with a certified Seo analyst. Scott Keever SEO is located at 1132 Bishop St #95, Honolulu, HI 96813,USA. Call us at (808) 201-8084 to schedule your free website analysis today.

ADDRESS
Scott Keever SEO 1132 Bishop St #95, Honolulu, HI 96813,
Hawaii

PHONE
Phone:(808) 201-8084

EMAIL
Meet Honolulu Newest Web Design Firm
What you need to consider when choosing a web design company Honolulu HI
When you want to increase your online visibility, it is critical to follow a roadmap to success. The first step in this roadmap is publishing a well-designed website that implements all of today's best practices for web design. When evaluating which design company best suits your needs, it is always a smart decision to search for a company with years of experience. Ideally, the company should maintain a proficient technical, creative, and programming team that helps clients of all sizes and types meet their unique business objectives.
Further, they should be comfortable working with a variety of platforms and solutions, including WordPress, E-Commerce, Custom HTML, and creating web applications. At Honolulu web design, we take a direct approach to assuring that every website design is responsive, fast-loading, and optimized to rank in the major search engines. We use a variety of media types to create a visually stunning web design that draws visitors in and keeps them at your website for more extended visits.
After completing the visual design, the programming team takes over. Our skilled programmers work with the top model to customize the site even further by adding logic and responsiveness, to assure that it formats on devices of all sizes and types.
Dynamic Web Design Honolulu HI Services
Grabbing attention in a crowd can be tough. But when you work with a professional Honolulu web design company, you can rest easy knowing that you don't have to settle for the ordinary. Our experienced team removes the guesswork for companies and organizations of all sizes who need to make significant upgrades to their online presence. We enjoy empowering our clients to build stronger customer relationships, improve the user experience, and to enter emerging or new markets. We integrate proven processes and the skills of our teams to deliver dynamic websites for informational or E-Commerce purposes. Our multi-step development process assures that all details get handled timely. More about our methods below: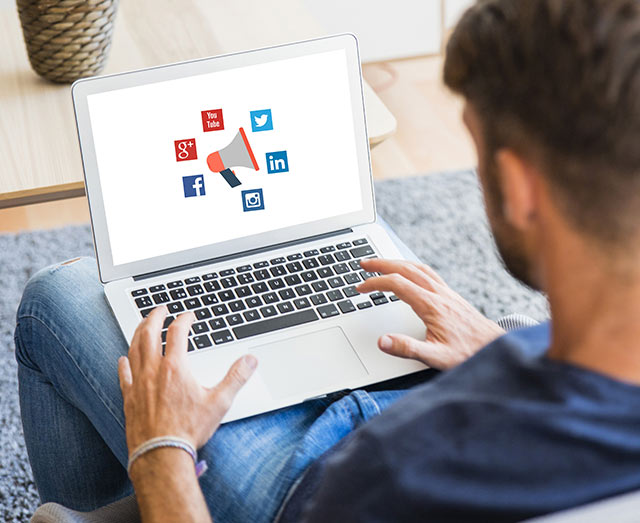 Discovery and Website Planning
Before starting on any project, our web design team completes an evaluation of the client's current site (if available.) During this evaluation, all aspects of the site, including website content, get assessed to determine the next steps in the development phase. Technical requirements also get addressed during this timeframe to establish project milestones, technical specifications, and clarifying project responsibilities and roles. Other aspects that get figured out during this time is the target audience, marketing goals, and profitable click paths. Supporting documentation, such as creating user profiles and task assignments, get completed next. The web architecture sitemap gets loosely structured during this part of the development phase.
Designing The Site
Using wireframes, our team of web design specialists starts constructing a visual representation of the proposed site. A wireframe displays numerous details about what the final site might appear, including images, videos, and font specifications. Once approved by the customer, we bring the wireframe to life by transforming it into a physical design layout. To assure our team is on the same page with the client, we give the customer files that display the graphics, colors, and fonts the site will use in the final rendering.
Web Development and Coding
Regardless of whether you want a customizable CMS like WordPress, or you need something more personalized, our team of web development and coding experts are available to create custom CSS or HTML. With years of combined experience, we are always happy to provide the website design services our customers require.
Website Testing and Launch
Before launching a website into the wild, our team of design experts runs thorough testing on a variety of platforms and devices. To give the best user experience possible, our team tests the site on Smartphones, Tablets, Laptops, Macs, and Desktops to assure that it responds correctly on each. To ensure high levels of website security, we take steps to protect your site from unauthorized access from third-parties. By doing so, we add value by protecting the investment you've made in your business. A secure site protects customers and anyone else who uses your site for informational or E-Commerce purposes. Upon approval of the final design, our team finishes the design process by taking care of all the technical details including all aspects of hosting and the site and changing DNS settings with the customer's domain registrar.
Website Update Training
We offer helpful users guide to clients who wish to make updates to their site. This guide instructs users on how they can post blogs or make periodic changes. For instance, to reflect essential details like changed business hours, This users guide contains all of the information required to make changes to the site flawlessly. Customers who are uncomfortable making changes on their own always have the option to leave this work to our team. Another option available to our clients is screen sharing sessions. Our screen sharing sessions offer expert answers in a convenient format for both our support team and the end client.
As a convenience to all of our hosted website design clients, our company handles making all required updates to WordPress, including plug-ins. We aim to make it easier and better for businesses and organizations of all sizes to get a website they love.
Website Marketing
Once your site has launched successfully, our team is happy to stand by and help you grow your reach and optimize your website. We also assist in increasing traffic, conversions, and sales. Using our proven processes, our team of optimization experts develops a plan to acquire inbound links and citations to establish trust and domain authority. Further, we can implement a social media marketing strategy to help you connect with your desired audience on the platforms where they already live.
To track and monitor progress, we rely on recognized brands to track key website metrics, including search phrases, conversion metrics, traffic sources, marketing demographics, mobile compatibility, and funnel visualization.
Using this data, we can identify opportunities that exist within the website, as well as address any severe performance issues, should they arise.
Talk To Us First
If a new website is in the future, or you need help to revamp your existing website, call the web design company Honolulu hi first. We are currently accepting new clients in a variety of niches including home improvement and renovations, healthcare, legal, retail, contractors, E-Commerce, physicians, dentists, lawyers, aviation, events, hospitality, home health care, and more.
Business owners who want the best results from their online presence can rely on us to deliver a high-quality website that stands out among the rest. We pay attention to all the details, making sure that nothing gets overlooked throughout the web design Honolulu process.
People don't have to settle for a bland or underperforming website when you can manage the best site available online today. For client's convenience, we are always happy to offer free estimates on website projects.
Invest In Your Future
Without a great looking website, you are putting the future of your business at risk. First impressions are everything. If your site doesn't perform in the way the user expects, or they have a terrible user experience in general, this reflects poorly on your brand. Not only that, but the chances are also good that you've lost this potential customer forever. In online marketing, this is the greatest sin a company can make against itself. But worry not, our team is here to help with everything you need to gain respect and loyalty online.