What Exactly Is SEO And How Does It Work 2018?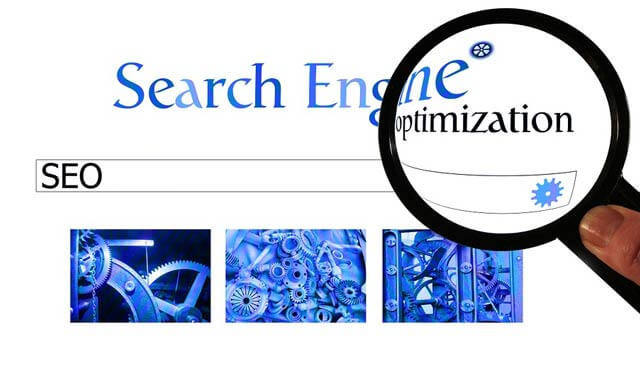 SEO or Search Engine Optimization is the process of increasing the number of visitors to a website through proper optimization of said website both on-site and off-site. Through SEO, a website's ranking is able to be boosted which can help the website achieve much more exposure than if it were not properly optimized. Below, we will be going over more information about SEO and how it can impact a website.
How Does It Work?
A search engine's job is to go through all of the websites with a crawler to identify which websites should be ranking high for respective keywords and key phrases within the industry. Because of this, it relies on various on-site and off-site factors in order to effectively rank the websites that should be ranking high for respective keywords and phrases. A search engine utilizes an algorithm to help it do such a thing which includes a variety of factors into the ranking equation. Some of the biggest factors that are included in the ranking equation are the keyword density, relevance, social signals, and more.
1. Keyword Research
Perhaps one of the most important and influencing factors that you must do when you are looking to get a website to rank higher within the search engine rankings is keyword research. Identifying the right keywords to target and going after the keywords that you should be targeting is one of the most critical factors in determining how well your website is going to rank within the search engines.
2. On-Site Optimization
Another major influence that can go into the rankings of a website would be the on-site optimization of a particular website. You need to have everything properly tagged and targeted in order to really be able to achieve the best results with your website. You want to focus on everything from the picture tagging to header tagging in order to rank your website the best.
3. Social Media Integration
Another factor that can influence your overall rankings would be the social media integration that you have on your website. You want to not only be using the major social media websites and platforms, but you also want to be sure that you are constantly publishing your new content on them. This is not only going to allow you to achieve better social media engagement, but it can provide you with a steady influx of visitors to your website.
4. Link Building
Another major area that you are going to want to focus on when you are looking to maximize your SEO rankings would be link building. You want to try to identify the different blogs and websites that might be related to your industry and/or niche and try to get links pointing to your website on them. This is going to allow you to achieve high-quality link building which search engines will look for when they are trying to figure out what websites are high quality and what websites are actually worthy of achieving a high ranking.
5. High-Quality Content
Another major thing that you are going to need to focus on when you are looking to get your website ranking better within the search engines would be publishing high-quality content. You are going to need to focus heavily on producing consistently high-quality content because search engines are constantly looking to improve their own end-user experience. Therefore, if you are not giving your visitors the highest quality content, you are likely going to achieve a higher than average bounce rate which signals to the search engine bots that your website is not necessarily worthy of a high ranking. Instead, you want to focus on engagement and producing high-quality content that is not only going to get people to stay on your website to read and consume your content but also to keep them going back to your website which shows that it is high quality enough to have ranking high within the search engines.
6. Videos
You should be implementing video marketing in your strategy if you are looking to get your website ranking as high as possible within the organic rankings because they often get shared and they can provide a steady stream of new visitors and keep visitors on your website for longer periods of time.
Overall, there are plenty of different things that go into ranking a website on the search engines. By following the tips above, you should be able to figure out how to get your website ranking as high as possible and maximize the amount of traffic you are able to get to your website through organic means. SEO is a major strategy that you should be focusing on when you are looking to get your website boosted rankings and minimize the marketing and advertising spend that you have to put in to achieve it.
Meet branding and digital marketing experts to increase your site traffic.
Read Next: SEO Tutorial For Beginners.