The page authority plays an important role than the domain authority when ranking blog posts in the SERPs. What is page authority? This is a metric used to determine the ranking power of individual pages on your website, through interpretation of quality and quantity of backlinks to them. Even when the domain authority is low but the page authority of your content is higher, you can expect your content to rank higher. How can you increase page authority? Here are some techniques you can use in knowing how to increase page authority. Knowing how to increase page authority will help you increase traffic to a given page.
Interlink the posts strategically
When you are done publishing the blog post, you will need to look for other related posts you can link to the newly published post. You need to link to more important pages on the site, pages that have high page authority. The process is simple because you have tools such as open site explorer which will help you out.
The internal links you choose must be relevant. The content around the internal link should also be relevant to the article you are linking to. Interlinking the posts will ensure that the ranking juice has been uniformly spread throughout the site. This will mean increased page authorities of the blog post pages.
Publish linkable content and start networking
Gone are the days when you just had to spam blogs and expect to see results in your rankings. Search engine companies like Google have been able to develop tools that detect links that have been sculpted. The option you are left with to increase the page authority is through attracting quality backlink to the blog. If you want other sites to link to your blog, you will need to invest a little more time in learning network building, be everywhere, be consistent, go in-depth and showcase your persona.
The backlinks will boost the page authority as well as domain authority. Influential bloggers can link to your page through guest blogging, roundup posts, and commenting regularly on their blogs letting them you know have some great content.
Feature most-important posts
You can link some of the important posts on the site on your homepage by having a popular posts widget. The page authority of your homepage will be usually higher. This will mean the pages linked from the homepage will be getting more link juice.
Share the blog posts when you publish it
When you publish a blog post, you should ensure they have been shared on social media platforms so that your reader base can start reading it. Doing this will help in indexing the blog quicker. The increased social signal can have an effect on the page authority of the page. The traffic you manage to initially drive to the post will matter a lot. Sharing the post with your followers will create a chain reaction. When your followers like and retweet the content, it gives you a head start to the new post.
Schedule the blog posts to be shared
It is not enough to share the post once you publish. You can decide to share the post in a row on alternate days for 15 days. You can then share it occasionally, like once a month. There are tools you can use to automate the process. Some of them have chrome extensions that will automate the process even when you are browsing the internet. When you share the post with your followers or audience, it will be reaching a new audience, meaning you can expect traffic flow even after several days of publishing the blog post.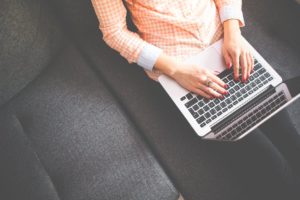 Do blog commenting when new post has been published
You should not overdo it; not for every post
If you have published a blog post and want to increase page authority, consider dropping an insightful comment on a single popular blog. You should be careful when doing this. The comment links should not all link to your page.
Focus on page optimization
Many people start to overlook basic on-page optimization things when they grow to a certain extent blogging. The first is the length of the post title or meta tile. The title should not be more than 57 characters and must be in an h1 tag. You should include meta description because it helps increase the number of people clicking on your result on the Search Engine Results Pages.
One thing you have to know when it comes to increasing your page authority is that it will take some time. you cannot expect to see immediate results as soon as the content is published. You need to wait days or even a couple of weeks before you can see results.
It is a good idea to focus more on domain authority than page authority. This is because domain authority will be the prime metric that will have an effect on the page authority of every post you publish. The above tips will help you in learning how to increase page authority.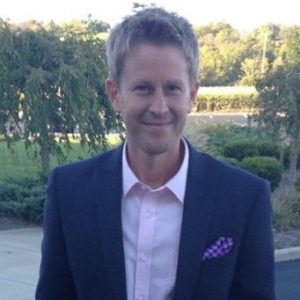 About the Author
Scott Keever is the owner of Scott Keever SEO, a professional and reliable Miami SEO Service with a core specialization in helping businesses to grow exponentially. Join hands with us to take your business to a new height of success.