Tips To Help You Improve Organic Ranking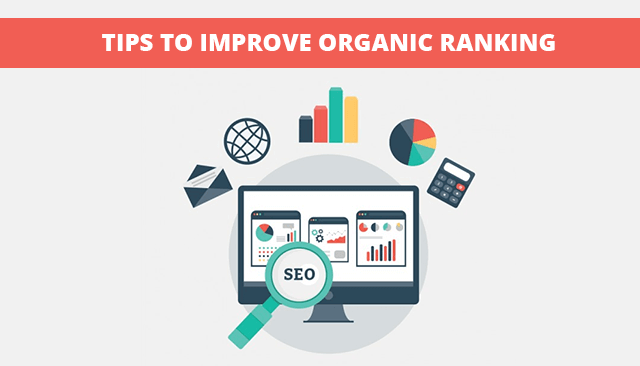 Expert marketers and website owners know that search engine traffic has the best potential in terms of conversions and ROI. This is why they are always willing to go the extra mile to improve their organic ranking, and this is also why you should do it, too. This article will offer you a few tips to get you started.
On-page SEO is one of the basic things you can do to improve your organic search visibility. This is relatively easy to do, so you can learn the basics of on-page optimization, and apply them to your website. The first and foremost thing to keep in mind is that you should assign a main keyword to each of your pages, and optimize the content around it. At the same time, you need to research related search terms and make sure you include them in your copy, as well. If you want to know more, you should try to find some information on Latent Semantic Indexing, as it will offer you a better understanding of how search engines read and understand your content.
Once you know what search terms you want to target, you need to make sure you optimize your pages for them. Always place the main keyword in the title tag of your page, in the URL and in the description meta tag. These are the main places where Google and the other search engines look for relevant information about web pages. What they see here matter a lot in ranking you website for a particular search term or another.
Don't overdo your on-page optimization. Avoid stuffing your copy with keywords, because search engines are able to detect this intention of manipulating the SERPs, so you may land a severe over-optimization penalty. Always write for human readers rather than for search engines, because crawlers are smart enough to detect your intentions.
When optimizing your page copy, make sure you take care of your images, as well. Give your images names that are relevant for their content, and always use Alt tags. These tags will help you improve your organic ranking in image search, as they help search engine spiders understand the content of a photo and rank it accordingly. If you leave out these tags, you won't make the most out of your SEO efforts, as image search has the potential to drive a lot of traffic to your pages.
Once you've done your on-page SEO, you're already going to rank better. However, for best results, you should start doing some off-page SEO work. This means you have to acquire inbound links from other websites. The most important thing to keep in mind is that you should aim for links from websites in related niches, with good authority and with low spam scores. As purchasing such links is against Google's rules for webmasters, you have to get creative and find other ways to determine people to link to you. One method is to write content that has a good potential to become viral. People love spreading viral articles and movies, so you may be able to hit it big, should your content take off. Another method is to approach bloggers and website owners and offer to write articles for their websites. You'll be entitled to an author box with at least one link pointing to your web properties. This is a very popular practice among website owners who can't afford to pay an SEO agency to take care of such things. If you are in the same situation, you should definitely make guest blogging part of your SEO strategy.
Social media appears to be one of the factors search engines take into consideration when ranking web pages. However, building a great presence in social media is very time consuming, so you may want to limit your efforts to one or two networks that suit the profile of your best customers. Gather fans and followers by providing useful and interesting content on your social media pages. Start a group and grow it into a vibrant community of people ready and willing to help each other by sharing information and tips. Offer to help charities and non-profit organizations by writing about them on your pages. Many of them will return the favor by mentioning you either on their websites or on their social media profiles. Either way, this kind of exposure is very good for your SEO.
These are only a few tips to help you improve your organic ranking. By implementing them into your digital marketing strategy, you should be able to see noticeable results within months or even weeks. These results depend on the current optimization level of your website. Keep in mind that once you acquire a certain authority, you may not be able to further progress unless you hire an SEO provider to help you.
If you want to widen your approach further in search visibility, go for Paid Marketing and here are some steps to know.