How to Utilize Local Seo Packages
When it comes to running a business, there is no way to be successful in this day and age without integrating local SEO into your marketing plan. Most firms have several packages you can choose from, which can make things really confusing for those who are not well-versed in this arena. Here are some tips that will help you choose the best Local SEO firm and Local SEO Packages.
Consider Your Company Size
There are local SEO packages of all sizes and each one has been created to accommodate all business types. When you are reviewing your options, selecting one that does not result in your paying for more than your company actually needs. On the flip side of that coin, it is not a good idea to underestimate what you need and you have to buy additional services in order to compensate. Think about this carefully and make sure you choose a package that offers the best possible fit.
Gauge The Firm's Reputation
When it comes to digital marketing, reputation means everything. There is no way you should place your business' success in the hands of a company that has not proven to be reputable in the SEO industry. There is no law that states a company has to be in business for years and/or be well known all over to be great, but it is best to overlook amateurs. You may end up spending a lot of money, hoping for the best and not receiving a viable return on your investment.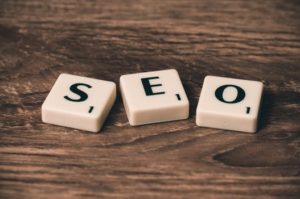 Price, Price, Price
This is a very important factor, especially since SEO services can be really pricey. With that said, it should not be the only thing that you use to decide which company you want to do business with. Once you have narrowed down all of the candidates and it is difficult to choose because all of them seem to be on the same level, this is when you want to think about the amount you will need to invest.
One thing that you should look for is a company that offers specialized packages that fit the needs and budget of each client. Sometimes there are one-size-fits-all packages for sale, but every business is not the same. A base package that can be tailored to fit your business would be ideal. This is not always easy to find, so be patient.
Ignore Empty Promises
It can be really hard to resist hiring someone that swears they can guarantee you a top spot in search engine results. The problem with listening to people like this is the fact that there is no way for anyone to make a claim like that. Search engine algorithms change all of the time and no one out there knows exactly what it takes to get to the very top spot. While they may be confident that they can help you rank higher than where you are now, making empty promises is a sign that you are dealing with a business that is more interested in signing clients and padding their pockets than they are in helping people achieve business success.
Local Experience
Just because a company is headquartered in your area, this does not mean that they know all there is to know about the local market. When you are doing SEO on a local level, it is far different from the way things are done when working on a national campaign. There are certain nuances and customs that appeal to locals and someone with a great deal of experience will know and understand this. Ideally, the firm you end up hiring should have 3-5 years of local experience. Otherwise, you may end up receiving services that do not have a large appeal with consumers in your area.

Transparency
It is not customary for a firm to be open about all of their trade secrets, but they should be willing to give you a general idea of what they plan to do for you. If you ask someone for details about the services they offer and they are vague and elusive, you should be concerned. This is something that can have a dramatic impact on your business and you deserve to know what plan of action will be put in place.
References are another area where transparency is key. You should be able to ask for the contact information for past clients and receive it with no issue. If you ask for this and it is not furnished, you should look for someone else to do business with.
Choosing solid local SEO packages can make or break your business, so it is important that you think through all of these points before moving forward. You do not want to be hasty and end up hiring someone you are less than satisfied with.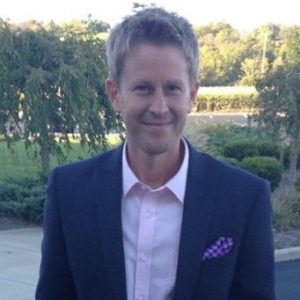 About the Author
Scott Keever is the owner of Scott Keever SEO, a professional and reliable Miami Best SEO Company with a core specialization in helping businesses to grow exponentially. Join hands with us to take your business to a new height of success.