The Importance Of Mobile SEO
When it comes to running a business in today's ultra-competitive marketplace, very little is more important than marketing your business effectively. In order to market a business effectively nowadays, you need to have a focus on generating organic results with the search engines. Your website should be your number one sales tool. However, without any traffic going to your website, it is not going to be able to act as a primary sales tool for your business. Thus, you need to take the steps needed in order to get your website actively in front of prospective customers in order to maximize its impact on your business. Below, we will talk about some of the reasons why mobile SEO is so important.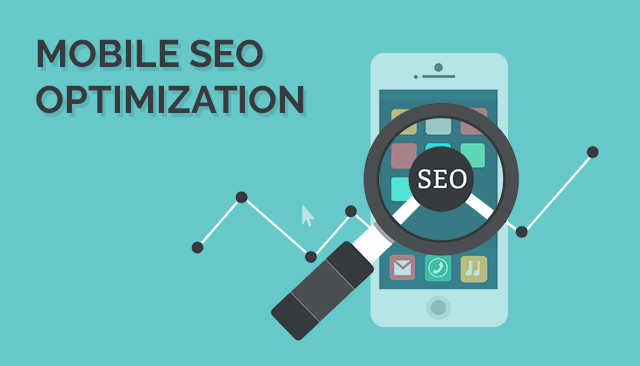 Why is Mobile SEO important?
1. Higher Rankings.
The fact is, in order to gain high rankings nowadays you need to have a mobile-friendly website and design. Without a good mobile-friendly design, your website is not going to achieve the kind of rankings that you want from it. This is because search engines know and understand the importance of the growth of mobile. Because of this, they are making the effort to enhance the experience for their mobile users by only ranking the websites that have mobile-friendly designs associated with them within the search engine results. Thus, if your website is not completely mobile responsive or friendly, you are not going to achieve the high rankings that you are likely looking for. Higher rankings mean more traffic for your website. Therefore, you want to look to improve your rankings as best possible and the best way to do this nowadays is by focusing on mobile traffic.
2. Conversions.
When it comes to getting the most from your website, you are going to need to focus on the responsiveness and scaling of your website. You want your website to be completely mobile friendly in order to get the most out of it. Without proper mobile optimization, you are likely not going to achieve the kind of conversion rate that you are looking for. Ideally, you want to optimize your website to achieve the highest conversion rate possible. The only way to do this is by making your mobile website fully responsive so it scales properly allowing your content and your call to action to be seen clearly.
3. Voice Search.
Another reason why mobile SEO has become so crucial to businesses looking to improve their marketing position is that of the growth of mobile voice search. Now that a lot of mobile devices have a voice assistant equipped with the operating system, it is important to be optimizing your website to achieve high rankings for mobile devices as much as possible because many consumers are actively using these voice search features more and more. Unless you are ranking well within the mobile search engines, you are not going to be able to take advantage of this growth.
4. Market Is Growing.
Another reason why mobile SEO has become so important is that the market is growing faster than any other market. More and more consumers are actively using mobile phones and/or mobile devices nowadays than their traditional desktop counterparts. As a result, you want to be sure that you are properly positioned to take advantage of this trend and growth pattern. By positioning yourself to be able to achieve success within the mobile space, you will be setting your business up for success in the future. If you are not paying attention or making changes due to the mobile shift, you are simply bound to fall behind your competition.
5. User Satisfaction.
Another reason why it is so important to be sure that your website is properly mobile optimized is because you want to be sure to improve user satisfaction levels as best possible. No one wants to have to browse through a desktop-optimized website on a mobile device. This is particularly true for someone that is using a phone or something as small. Therefore, you want to be sure that your website is properly scaling to each and every device in order to provide the best possible user satisfaction. This will ensure that users do not bounce off of your website due to improper optimization or scaling.
Overall, there are a lot of reasons as to why mobile SEO has become such an important part of the marketing process. Nowadays, more people than ever before are actively using their favorite mobile devices to find what they are looking for throughout their buying process and even during research phases. Therefore, you want to be sure that you are properly positioning your business to achieve high rankings and success within the marketplace. That way, you will be able to better position your business in a way that is going to help your business grow successfully.
Content is the king for in the world of SEO. Know about the Content Marketing Tools to get started creating great campaigns.
Improve your rankings and get more traffic on your online business by reaching our premier Digital Marketing Company.