Everything You Need to Know About Pay Per Click (PPC) Marketing
One of the main objectives of any business is to generate sales. To do this, you need to create awareness about your company and its products. A few years ago, this was a monumental challenge for startups and small businesses because of the cost involved in advertising. Luckily, today digital marketing has leveled the playing field. One of the most effective digital marketing strategies is pay per click advertising.
How it works
This advertising technique involves placing keyword-based ads on search engines and social sites such as Google and Facebook. However, you only pay the advertising fee once potential clients click on your ad. Advertisers have to bid to get sponsored links that appear on search results pages when people search for keywords related to the type of products or services they offer.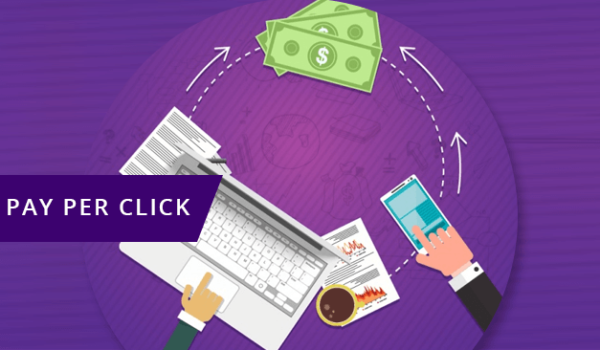 Types of PPC
Google Adwords
Google Adwords is a great way to test our PPC. They offer both Google Adwords and Google Adwords express for the beginner user. Adwords has two advertising networks you can choose from. The Search Network which displays ads in the search engine results. The Display Network displays ads on a large number of websites around the web.
Bing
Bing ads is a Microsoft company that offers a similar platform to Google, but not as large of a reach. Using Bing Ads will get you exposure on Bing, Yahoo, and AOL.
Social Media Ads
Facebook
Facebook ads offers do it yourself ads for both beginners and experts alike. Their easy to use platform offers a great way to get more visibility to your business. More than two billion people use facebook every month. What better way to promote your business.
Instagram
Create a visual advertisement with the best image of your business on your Instagram feed. There are over 500 million accounts using Instagram story each day. Tell your story to your customer base.
Advantages
Fast Results
Depending on the nature, age and size of your business, sales may sometimes be hard to come by. Many times, anything that offers fast results is a scam. Not so with PPC advertising. There are over 40,000 Google search queries per second. Many of those people are online looking for products or services.
Running such an advertising campaign will increase traffic to your website and significantly boost sales. You can even use your ad to target people from your geographical location. Accessing this market segment may result in rapid growth of your business.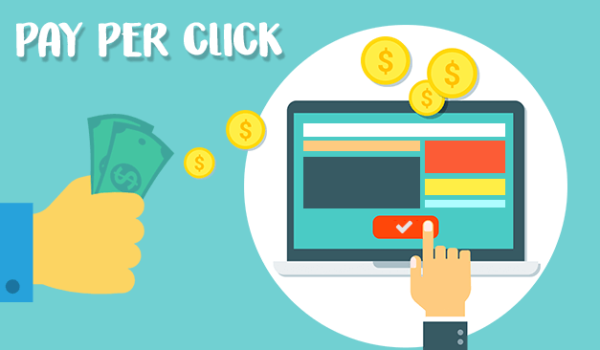 The Results can be Easily Measured
Unlike other marketing channels – digital or not-, with pay per click ads, it is easy to monitor changes to various aspects of the business from the time you launch the advertising campaign. These include profits, costs, views, and clicks among others. CEO's and Marketing departments will benefit from reports and key performance indicators.
Also, with Google Analytics you can track all the details about your campaign. You will be able to see the numbers to know how visible your ad is and what people do once they get to your website. This will help you identify the aspects of your ad that are working and those that are not. With this information, you will be able to make the necessary adjustments to make your ads more effective.
Immunity from SEO and Google Algorithmic Changes
Search engine optimization is an internet marketing tactic used by websites and businesses to ensure their platforms rank as high as possible on search engine results pages (SERPs). Search engines such as Google have a complex set of rules and algorithms that help determine the relevance of pages and content in relation to online searches. These rules are not constant. Google, for instance, updates its algorithms500 to 600 times per year. When this happens, SEO marketers are left scrambling to familiarize themselves with the new changes.
By incorporating a pay per click advertising strategy to your marketing plan, you will be able to bypass these changes. It is still important to have your site optimized for search engines to improve its user-friendliness.
Brand Exposure and Access to the right audience
Whether it's a startup that needs to gain traction or an established company that wants to increase its market share, no other marketing strategy can give access to the right audience in such a short period of time. A good choice of keywords and location accompanied by impeccable timing can put your products in front of the right customers when they are ready to make a purchase.
Appearing on the first page of SERPs will help build the brand as your company will get a lot of exposure. It will also boost sales as people will identify you as a market leader in your industry.
You Only Pay When People Click
Some platforms offer Cost per Impression (CPM) models that advertisers use. When advertising in the CPM model, you are charged to give your business exposure. On the other hand, the PPC model charges advertisers for directing web users to a landing page on their website. Though you get a lot of exposure, you are only charged for the actual traffic you receive on your site.
Easy to Capitalize on Sudden Opportunities
Sometimes in business, opportunities may arise abruptly. It may be because of an innovation in the market or other changes in the market. Such opportunities may not last long. It is therefore essential to act swiftly. In such situations, PPC advertisements are the best and fastest ways to make a statement.
Factors you should consider to Ensure Your Advertising campaign delivers the Best Results
• Keyword Relevance- Ensure that your keyword lists are relevant and equipped with tight keyword groups.
• Landing Page Quality- The landing page where users will be directed should be optimized and have very persuasive content customized for a specific search query with a clear call to action. The landing page is where customers will be able to get a feel of your company. If it is not user-friendly, you will lose many sales.
• Quality Score- Google gives your advertisements a quality score based on your landing pages and the relevance of your keywords. With a high-quality score you get more ad clicks at a cheaper rate.