Have A New Website? Use This SEO Checklist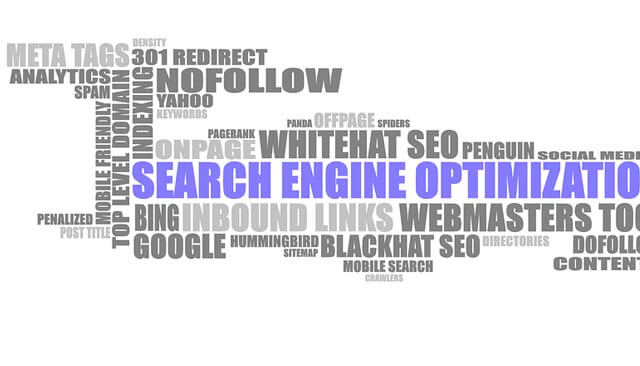 When you launch a new website you need to realize that you will have quite a bit of work to do to get it ranked in the search engines. The problem that you may have is not knowing about the work that you need to do and this is when you will find that the SEO checklist will come in handy as it will help you know more about the information that you have to get listed on the new site, but also makes it easier for you to pick out the proper domain name for the website as well. With that being said, here is the list you should be using each time you decide to launch a new website.
1. Picking Out The Right Domain Name
This is going to be the key thing that you need to do when you are looking at your new website. You need to pick out the right domain name! The more specific you can get to your niche, the better. However, if you cannot get a niche specific name, you will find one that is common and catchy will work as well. The key information that you will need to do is make sure you have great content that is going to help you in getting your point across to the visitors and the search engines.
2. Getting Good Content On The Home Page
The homepage is typically going to be one of the main pages on your site that everyone is going to go to. Since this is the case, you will want to make sure you have some great content on your homepage. This is going to really help to draw in the visitors to the website, but it will also help in getting the visitors to stay on the page. When this is increased it will decrease the bounce rate of the website and this will help to increase your rankings in the search engines as well.
Something else you will find that is very beneficial when you have a strong homepage is it makes it easier for the search engines to determine what your website is about. For example, if you are using a travel website for Bali, you would want to make sure you focus on the Bali area with the homepage and include different areas or niches that are in the region. This way you can tell the search engines, that hey the site is about Bali and these surrounding areas.
3. Providing A Good Keyword Density For The Pages
When you are working on any of the website's pages you will most likely have a targeted keyword in mind. By looking at this keyword it will be easier for you to figure out how competitive it will be for you to compete against. The normal density you would want to have for the word you are trying to rank for is going to be in the one to three percentage point mark. However, in some cases you can go above or below this figure and still be able to rank decent. If you are going over this amount, though, you need to realize you could be punished by the search engines.
4. Including Any Schema Markup, You Can
Schema markup language is a great tool that you will be able to use for your websites. This is a language that all the search engines came together to find and use for helping them understand what the pages are meant to be for. For example, if your page is about Bali again you would have in your Schema language describing what exactly you are posting about Bali for each page. This way you will be able to get the right information in front of people and the search engines have a better idea what is included in the page.
5. Building Up Internal Links On The Site
The internal linking structure is going to be invaluable when you have a new website. That is because you are going to have a link structure that is in place that can help the readers find the next page to go to and know what the page is going to be about. Not to mention a strong internal linking structure will help lead the search engines from one page to another page on the site.
When you are looking at a new website you need to make sure you have it ready for the search engines. This is when you should know more about this checklist here that will help you in getting the website launched and know that it will be ready for the search engines. Without this, you could have some problems in getting the proper ranking for the new website you are launching and it is all coming from one or two steps you may have missed in the start of your new site.
Boost your presence online. Get local SEO services from best online marketing company.