A Step By Step Guide To Search Engine Optimization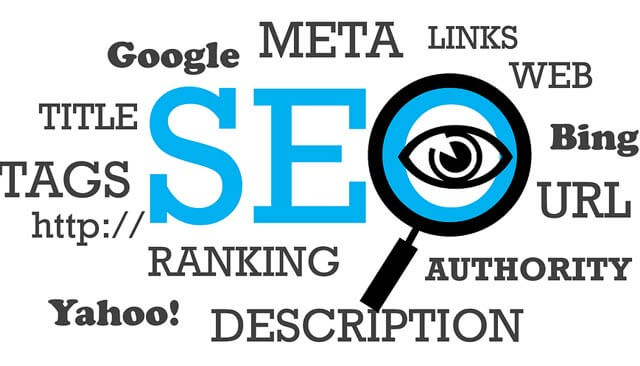 When you own or manage a website, it is only in your best interest to learn about search engine optimization. Seeing as it will determine how high you are going to rank on search engine result pages, it's definitely something to pay attention to.
So, even if you are going to handle everything by yourself, or whether you consult with a professional SEO service, you want to understand the concept of search engine optimization.
The purpose of this article is to take you through the process. More specifically, it's a quick step by step guide to search engine optimization. Of course, always keep in mind that this is just one way of approaching SEO. There are other strategies you can use, but if you don't understand the basics, it's going to be difficult to effectively execute them.
Step No. 1 - Understand What Search Engines Are Looking For
You can't compete for something if you don't know the rules of the game. In this case, the game is all about impressing search engines to the degree that they put you on the first page of relevant search results. In other words, you need to understand what drives the search engines.
The good news is that you are not looking at a state secret. In fact, search engines like Google make it perfectly clear that they are all about the user experience. Every aspect of using a search engine should be geared toward making the user happy, hence the reason for Google's success.
What does this tell you exactly?
It tells you to pay attention to every aspect of your site and users are most likely to respond to it.
Step No. 2 - The Website Design
After learning more about the requirements search engines have, as well as their ultimate goal, it's time to turn the focus back to your site.
At this point, it is critical to look at the design of your site and whether it will deliver a quality user experience. For example, is the color scheme inviting and can the pages be navigated without complications? How long does it take for a page to load?
When you think about a search engine friendly website, you are thinking about one that allows the user to flow from one page to the next, and they shouldn't be doubting their choice to continue browsing. More specifically, don't get stuck on the home page and forget about the smaller posts.
Step No. 3 - Post Engaging Content
Your next step should be to get some content on the site. However, it's not just about posting anything you can get your hands on. You want to focus on a niche and post informative articles about the niche. The idea is to have users engaged for as long as possible when reading the content. But this is not going to happen if the content doesn't have anything to offer them.
Step No. 4 - Keyword Research
In order for people to find the content you post, they are going to enter search terms relevant to the content. It is your job to find popular search terms that are deeply part of the content you post and using them for indexing purposes.
Nothing is more frustrating than being led to a site through a search term, only to find it has nothing to do with the keywords you used. Plus, search engines hate it when people try to shortcut the system.
The best advice is to stay ethical and try your best to rank through quality content and good keywords to support them.
Step No. 5 - Add Media And Check Plugins
You can make the content on your site more engaging by using certain posting formats, as well as adding media like photos and videos. Visitors like it when they can find all the necessary information on a single page, hence the reason for the pictures and the videos.
You also want to check the plugins you are running for the site. Many of them just slow you down while others help you to gain visibility. In other words, you will have to do some research about the plugins you are going to use.
Step No. 6 - Start Networking
The last step is to start spreading the word about your site. Because the bigger your online presence becomes, the more authority your site is going to have. And with more authority comes higher page rankings.
Networking involves several things, but consider them all the tactics that aren't used on site. Instead, they are off-site strategies that involve link building and growing your social media profiles.
As mentioned earlier, there is no set way you can start your search engine optimization campaign, but the above-mentioned steps cover the basics. Everything depends on how far you want to take it.
Read in next: Black Hat Vs. White Hat SEO.