5 Effective Strategies to Boost Your Online Brand Mentions
In the world of business, online marketing is one of the most important factors that affect success. In the earlier days, search engine optimization and link building are so much easier than we know of it today. The continued advancement of search algorithms proves that the old practice of building your online presence is no longer effective as they used to be.
Right now, brand mentions and social media play a crucial role in various marketing strategies. The focus is on how to build your brand's reputation online. To survive the world dominated by online brand mentions and social media outfits, you need a totally unique approach to get to your target market, or in this case, target audience.
Currently, 90 percent of the worldwide organic search traffic belongs to Google. The search engine giant offers rewards to valuable brands. To be a part of the massive organic traffic online, you must stand out and be unique. This way, organic users can discover you and get to know the kind of product that you are offering.
That primary goal is to have real people talk about your business on various social media outfits. It is important to note that creating a strong online presence goes beyond regular status updates. Instead, it is the number of times your brand is mentioned in various sites that determine the value of your online presence.
Here is a rundown of the top five effective strategies that you need to do to increase your online brand mentions.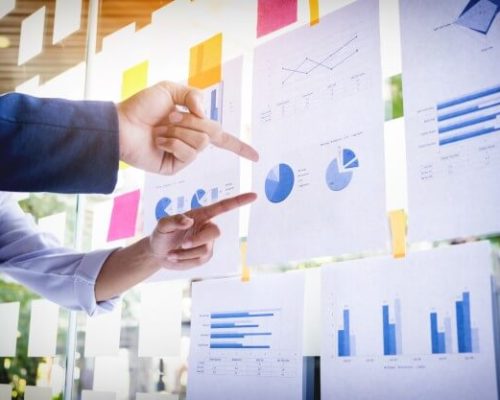 1. Create Fresh and Distinct Content Regularly
The landscape of search engine optimization made a 360 –degree shift away from link building or black hat methods. This means that business must start to adapt to brand mentions since it is by far the latest test in building your name outside your website. Web browsers can now detect black hat techniques making it all the more necessary to offer fresh and unique content regularly.
Link building ascended and fell at an insane speed but the idea of content creation developed. Today, it is one of the most crucial techniques when we talk about genuine and authentic online marketing. The algorithm updates rolled out in the past reflected the importance of creating unique content. The approach is tested and proven effective in letting the global market know that your business is an influential and truthful source.
2. Increase Your Social Media Presence
Social media easily became the top location for brand mentions these days. Popular social networking sites like Instagram, Facebook, Twitter, and Pinterest are the best venues for infinite digital chatter. It has users interacting with each other by posting responses through comments. Your brand name gains an online presence when it is mentioned, referenced, and included in the comments. Raising the level of exposure of your brand name will also raise the chance of people talking about your brand online through their individual posts.
The latest partnership of Google and Twitter is strong evidence that brand mentions and social media are inextricably connected. With a strong social media presence, you boost extra mentions. As a result, you achieve increased traffic. This trend is gaining traction and just recently, Facebook started implementing the latest features that recognizes original content over third-party links.
3. Build A Strong Personal Brand
Businesses are the product of tireless and difficult work initiated by business owners. As the founder of the business, your most important role is to create a solid personal brand that can be easily associated with your business' brand. If you raise your specific authority as an entrepreneur or as a marketer, you serve as a tool to ground the development of your business' brand in this activity.
Your reach will significantly increase if you constantly name drop your brand in various settings. This includes guest blogs, personal blogs, and office mentions. Aside from this, you can also grow your personal brand by mentioning it aligned with the brand of your business. This move shows that the time you spend growing a brand will send a positive effect to the other brand.
Guest blogging is the latest approach to grow your brand. Others are not really enthusiastic about guest blogging because it could be another technique of link building. However, this does not change the fact that marketing experts can take advantage of this opportunity to create business and personal brand mentions in another space.
Realistically speaking, the link is somewhat irrelevant in raking profits. It can be easily removed by the editors or site owners or not clicked by your site visitors. Building brand name recognition is just one of the real benefits of guest blogging. It could also be the best venue to offer useful content to help others. The bottom line is guest blogging is simply another area where you get the chance to mention your brand. This is very simple but in terms of creating an online presence, there is no such thing as a small act.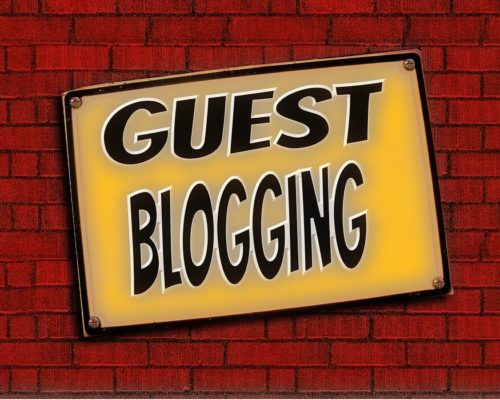 5. Spend Time On Offline Events
Most experts still recommend spending time on offline events even though it is not as influentially straightforward as blogging. Personal appearances to events and conventions related to your brand are just some of the ways to achieve offline brand building. Attendees usually provide extra information about them online. This could be through their business blogs, personal blogs, or through their social networking accounts like Facebook and Twitter.
There is a great chance that your brand mentions could increase from various sources all at the same time. In addition, attending an offline event will not only boost your business brand but your personal brand as well. As mentioned earlier, it has a positive and aggregate effect that can support all your efforts somewhere else.
In the business world, it is important that you are quick to adapt to the latest and the most effective strategies for building your online presence. The strategies that were very effective last month might not give you the same expected results today. Always be on the lookout of emerging trends, read about them, and evaluate it with your business' needs. If it fits your marketing style, and try it.
Achieving a strong online presence must always be supported by a strong content tactic. It will require a lot of sweat, dedication, effort, commitment, and time. However, the rewards are too valuable to let it pass. Developing trends in creating a strong online presence like brand mentions is still not widely known as a mainstream tactic. But, in this digital day and age where everything is fast, the landscape is rapidly shifting.