The Best Guest Blogging Strategy for New Content Marketers
Is the guest posting strategy you're using as part of your content marketing plan not working as you wanted it?
If not, this is the perfect time to start. Plenty of gossip surrounding the death of guest posting has arisen in the past, but it's an approach that is still one of the best strategies to elevate your brand.
The following are just a couple of cases that prove our point. Buffer made use of guest posting strategy to draw in 100,000 customers and Elna Cain utilized a guest posting method to bring home a full-time salary from freelance writing.
We'll be explaining what you need to know to execute a successful guest posting plan. This will be illustrated by successful guest blog posting case examples. When you're finished reading, you'll know how to apply guest posting to improve your visibility for a business or brand — while improving lead generation as well.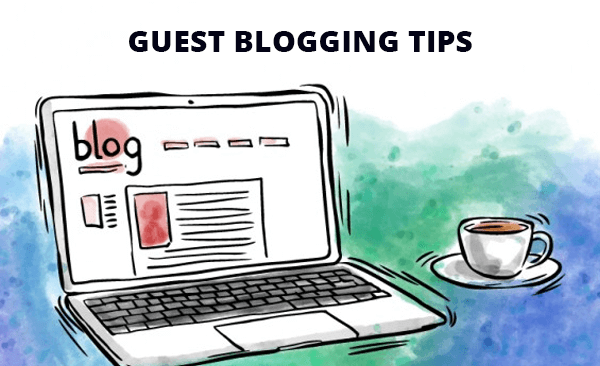 When you're making use of content marketing, a guest posting approach can be an essential tactic to increase your content marketing ROI and traffic.
Like the Content Marketing Institute (CMI) drives toward, guest posting is a primary tool of any marketing funnel — it offers expert content offsite.
Let's shift our focus toward some more of the advantages of blogging. This type of posting is also a great means of building brand awareness. The information you place on other websites will let new audiences know about you.
Such new readers might come to your website or landing page — which is how guest posting adds more new subscribers and enhances lead generation.
Guest posting builds trust as well. When you're trusted, authoritative sites will post your writing — trickling some more trust onto you. Routine blogging will actually help others view you as an expert in your niche, which is excellent for your business's reputation.
As we're thinking about the benefits of guest posting, SEO is perhaps the main one. High-quality linking building from authoritative sites is an important SEO positioning fact and it will help your site's ranking on search engines.
As you're guest posting, you won't be the only one who'll profit from the strategy of guest blogging. The host of your blog will too. Because content production is a significant content marketing demand, guest blogging benefits site owners by allowing for an easier time in fulfilling their content requirements.
If you're trying to use a guest posting strategy, you're going to need to do it the right way. We're going to take a look at the things you need to do in order for your guest posting strategy to be effective.
1. Understand Your Guest Posting Goals
As with any other marketing tactic, effective guest posting begins when you clearly define your objectives. You must know where you want to go if you plan on arriving there — after all. The best guest posting goals should line up with the advantages mentioned earlier. Such items can include:
• Pulling in traffic to a certain landing page (or just your site generally) to drive leads and close sales
• Positioning your brand as an authority in order to get speaking engagements and be cited more often
• Raising awareness of your services and products
• Enhancing SEO by drawing in more inbound links
• Building email subscribers or improving your social media numbers
2. Discover Guest Blogging Sites
Prior to writing a guest blog, you'll need to find a website that allows guest authors and is in search of more content. You'll also need to make sure that posting on such a site is going to help you reach your goals.
Ways to Find a Sites That Need Guest Blogs
Lots of ways exist as to how to find a site that will fit your needs when it comes to accepting guest blogs.
You can search Google to find places that let people guest post on the subjects you are looking to blog about. A couple outlines of how the search query should look include:
• [topic keyword phrase] + "guest blog"
• [topic keyword phrase] + "writers wanted"
• [topic keyword phrase] + "become a supporter"
Similar searches could be used on Twitter. Simple type "guest blog" or "guest post" into the search and you will end up with a list of tweets about the intended search terms.
No matter if you choose to use Twitter, Google or some other search option, be sure to take note of the sites that are publishing the articles. You'll have to refer to these later when it comes time to judge if the opening is suitable for you.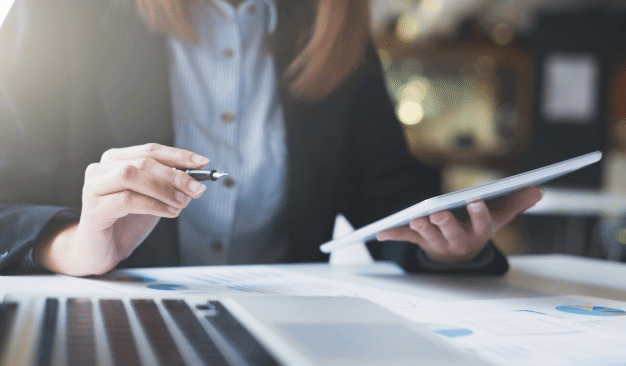 More guest article opportunities can be discovered by looking at the places your adversaries are guest posting. Because most will share a post to build a reputation, you'll most likely see where your competitors are posting by following them on social media or signing up for their newsletter.
An additional tactic to get this information is to locate where their inbound links are originating from.
You can do this by logging into SEMRush and referring to Domain Analytics » Backlinks.
Enter the URL of the website you're trying to review into the search bar. When the report is ready, it will show you the anchor text, the actual backlinks, the referring domains and much more. This data is going to be vital in helping you reach more websites that permit guest posting.
More ways to obtain guest posting openings for your guest posting efforts include:
• Alltop, which lists the top sites in almost every niche
• Finding out where the most renown bloggers in your industry are guest posting
• Websites listing all of the opportunities for guest posting, like this one.
How to Appraise Guest Posting Openings
Discovering the opportunities is just one part of your challenge. You'll also need to determine if these sites are really worth your time. A valuable site is going to allow you to fulfill the aims you placed at the start of your guest posting journey.