Creating an Influencer Marketing Campaign
With the advent of social media, influencers have become a massive trend worldwide. Celebrities living in Hollywood are no longer the only professionals to have influence over their audience. Today, platforms such as Instagram, Facebook, Twitter, and even Snapchat all provide the opportunity to influence millions of users around the globe. Creating your own influencer campaign is a way to drastically increase your website's traffic while boosting brand awareness to prospective customers. With the right strategy and a bit of creativity, create an influencer marketing campaign that is appealing, engaging, and successful in any market or industry.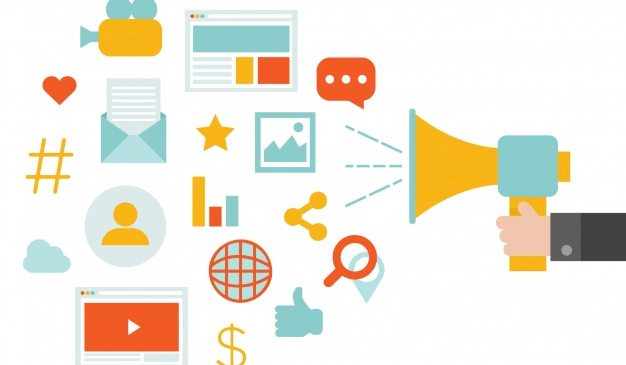 What is Influencer Marketing?
There are millions of brand and genre influencers around the world now just a click away with the use of social media. Everyday citizens have worked to develop a massive online following, providing them with a loyal audience that is interested in their lives. Brands seek out top influencers on popular social networks to represent their product, service, or the content they provide. Whether you are selling a unique t-shirt line or if you are offering an online digital service, building relationships with influencers in your market is a great way to increase leads and brand awareness.
Define Your Campaign Goals
Before you begin seeking out an influencer for your next marketing campaign, it is imperative to define your individual campaign goals. Whether you want to sell a product, receive online subscribers, or simply increase your brand awareness, some goals to keep in mind when building an influencer campaign include:
What online platforms do I intend to use in my next influencer campaign? (Facebook, Instagram, Twitter, Snapchat, Pinterest, etc.)
Are all of my social media platforms streamlined with proper URLs and a link to my official website/promotional content?
What is my budget for the campaign?
How long do I intend to run the campaign and how frequently do I need my influencer(s) to post?
Do I want my influencer to update their page(s) at a specific time to maximize my online reach?
What is an optimal cost to obtain a customer or new follower?
How Do Influencer Campaigns Work
Once you have a set of clearly defined goals for your next marketing campaigns, consider the influencer(s) you want to reach and have represent or promote your brand. Ask yourself the following questions before making a decision that is right for your business:
Who are the top online influencers that are most relevant to my business, and why?
How many followers do the top influencers in my industry have?
How will the influencer that I choose present my business or brand to their online following?
Are the fans and followers of my prospective influencers the same demographics I want to reach?
Is it better for me to launch multiple campaigns with one major influencer or the same campaign with multiple smaller influencers?
How do I measure the success of each campaign I launch? Are traffic stats important to me or do I simply want to use likes and shares influencers generate to determine the success of my campaigns?
Research Prominent Influencers in Your Target Industry
Research prominent and successful influencers in the target audience you want to reach. How do users respond to their content (is it positive or negative)? Does the audience engage with the content of the influencer's more frequently than others? Dive deep into the culture of your prospective customers to find the very best influencers that can represent your business and its niche. Use communities such as YouTube to seek out brand influencers that may be right for your brand. Some factors to consider when searching YouTube for potential influencers include: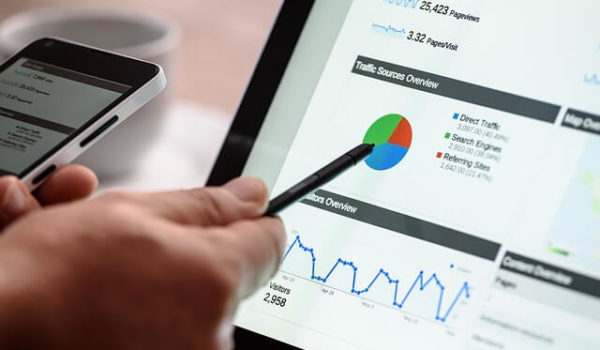 Subscribers: How many subscribers do the top influencers in your industry currently have on YouTube? Compare top industry influencers to determine the individual who has the very most influence on your audience. How may page views does each video of your prospective influencers receive? Does the like/dislike ratio seem mostly positive?
Activity: How active is the YouTube influencer you want to work with? Do they share daily or weekly vlogs–or are they inconsistent with their updates? Seek out a relatively active YouTube influencer to avoid a low number or views or conversions
Type of Content: Does your prospective influencer offer funny content, information content, or animations or songs that may resonate with your audience? How does your product or service blend with your prospective influencer's brand and purpose.
Audience Relationship: Some online vloggers have millions of subscribers but a low level of interaction and engagement. It is important to conduct thorough research on each influencer you are interested in working with before making a decision that is right for your next influencer campaign. Find a YouTube (or Instagram) vlogger that not only receives a high number of view, but also receives compliments, praise, or more likes and shares. The more engagement an influencer receives, the easier it is for them to promote products and services that motivate users to learn more about themselves.
Budget: Consider the budget you have to work with for the influencer campaign you intend to launch. While extremely popular influencers may charge more than your budget allows for, working together with smaller influencers has the potential to deliver similar results. Calculate the budget you have available for each written or video post you want influencers to share. Consider the number of page views your influencers receive and how many users are likely to see your campaign.
Negotiation: When working together with an individual influencer, there is no set price chart in place. Each influencer is likely to request different amounts when sponsoring a product, service, or an entire brand. In some cases, influencers may request gift cards or free products to give away to their audience before agreeing to work with you. Others may want to test your products or services themselves before agreeing to represent your brand in the public spotlight. Remain open-minded when you begin contacting influencers you want to represent and promote your brand.
Understanding how to prepare for an influencer marketing campaign is extremely important to prevent overspending your ad budget or wasting your budget on the wrong influencers. Knowing about the culture of your followers along with popular influencers can drastically increase your chances of running a highly successful and well-received influencer campaign of your own.