Learn the Basics of Link Building and Why it's So Important
If you are running an online business, chances are that you have come across the term SEO and how it can impact the success of your business. Search Engine Optimization (SEO) refers to the various techniques applied to websites to increase their visibility and ranking on search engines. One such strategy is link building.
With the SEO landscape constantly changing, it inadvertently affects the way links are incorporated into your website. Also, the importance of having high-quality links has never been higher. Properly integrated high-quality links communicate authority and relevance, which are some of the most highly considered parameters by search engines when determining website rank.
As such, you need a good understanding of how to go about building links if you are going to compete and thrive online.
Whether you are new to SEO or have been doing it for a while, this guide is designed to steer you in the right direction.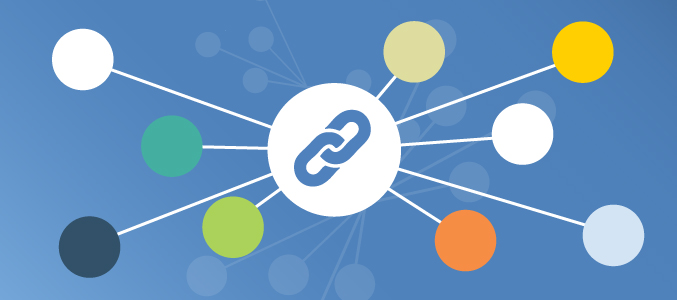 Building links refers to the process of acquiring links from other sites to your website. Also known as hyperlinks, they offer a way for people to navigate between internet pages. Additionally, search engines also utilize links to crawl the web. As such, they crawl the links between pages on your own website as well as links between entire sites.
When it comes to building links, there are various ways of going about it, with each varying in difficulty.
In fact, most search engine optimizers agree that building links is one of the most difficult parts of SEO, and this is why they spend the bulk of their time on this endeavor. As such, if you can harness your skill in building high-quality links, it will be one of the most significant advantages you will have over your competition.
Nonetheless, there are both correct and incorrect ways you could go about building links to your site. If you want your website and business to remain viable in the long-term, it is imperative that you build your links naturally.
This means that you should earn them. Avoid buying links or getting them through manipulative techniques that are used in black-hat SEO. Engaging in black-hat SEO is likely to get your website banned from search engine results pages.
As you can imagine, building links organically is a laborious and time-consuming task.
You should also understand that all links are not equal. Links derived from authoritative websites such as Forbes will have a significant impact on your ranking in search engine results pages as compared to links from lesser-known sites. This is why quality links are hard to come by.
Search engines use links in two primary ways:
 To get to know about new webpages.
 To determine how pages should rank in their results.
After crawling pages on the web, search engines embark on extracting the content on those pages and adding it to their indexes. They utilize this method to determine whether the content on a certain page is of sufficient enough quality to be ranked well for the relevant keywords. Check out this video for a more detailed explanation of the process.
When search engines are determining this, they do not only consider the quality of the content on the page, but also the number of links that point towards that page from other websites as well as the quality of those sites.
Generally, the higher the quality of the websites linking to you, the better you are likely to rank in search engine results pages.
Having links as one of the major factors that affect rank is what has enabled Google to be the most dominant search engine since the 90s. It began when Larry Page, one of Google's founders, created PageRank, which is an algorithm that Google used to measure a page's quality.
The algorithm determined quality by partly considering the number of links pointing to the page. Later, Google started using this metric as part of their overall ranking algorithm when they discovered how effective it was at determining page quality.
The reason behind its effectiveness is because it was based on the premise that a link was essentially a vote of confidence about the page, that is, it couldn't get links if it did not deserve to. If somebody links to a certain website, they are essentially saying that it is a valuable resource, otherwise, they would not link to it.
However, it was not long before some people learned how to manipulate PageRank so they could rank higher for the chosen keywords. All they had to do was spam their content with links and keywords thus ranking highly without offering value to the user. Upon noticing this trend, Google began looking for means to discover these manipulative websites and started releasing updates regularly that were specifically aimed at weeding out sites that did not deserve to rank.
Consequently, Google also began discounting various techniques that were previously thought of as good, for instance, submitting your site to web directories and being given a link in return. At some point, Google used to recommend this technique. However, it became so abused by certain groups that Google stopped giving much value to those kinds of links.
Of late, Google is now actively penalizing the rankings of sites that attempt to overuse or abuse linking techniques. Therefore, it is essential to know which techniques to avoid so as to stay within Google's guidelines.
The following strategies will prove to be helpful at getting external sites to link to your site:
 Content Creation
Embark on a strategy to create unique and compelling high-quality content that people will want reference or link to. Moreover, you will need to embark on a promotion strategy so people can know about your valuable content. This could mean sharing your content on various social media platforms in addition to other digital promotion strategies.
 Reviews& Mentions
Consider talking to influential people in your industry such as popular bloggers as well as people with large social media followings to endorse your products.
 Links from Partners and Friends
Ask those you work with or your friends to link to your website. Also, note that relevance matters, as such, backlinks from sites that are within your niche are bound to be more valuable than links from random and unrelated sites.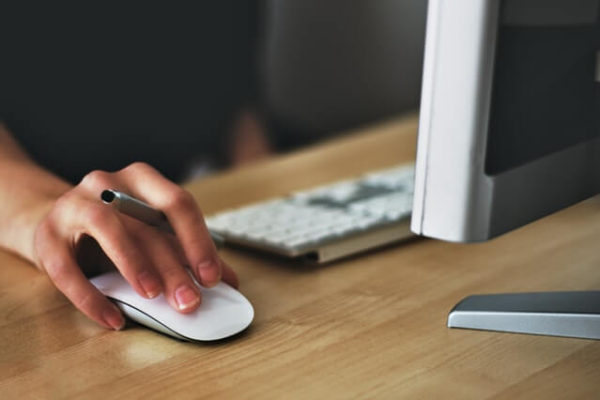 Apart from working to get backlinks from other sites, you could also work on building internal links within your site. Internal links are also considered by Google when determining rankings since they help in improving the user's experience.
The benefit to doing internal link building is that it is something that you have complete control over. The main factors to consider here include:
 Anchor Text
The specific text that a linking page uses when talking about your content is one of the most important things that search engines consider when ranking your pages. As such, the anchor text should ideally contain the relevant keywords so that the link can be of a higher value.
 Linking Page Quality
The quality of the page that is sending the link to you is also of importance. Search engines give priority to links originating from high-quality websites.
 Page the Link is Directed to
When acquiring backlinks for SEO, a common mistake people make is to link to their home page. While this is good for landing pages, it will make it difficult for other pages within your site to achieve high rankings. As such, it is good practice to distribute your links throughout all your pages.
While we cannot control all the elements involved in building links, there are a couple that we have control over. That is why you should be particularly thorough when:
 Determining what anchor text to use.
 Deciding which pages to point the anchor text to,
 Ensuring that the quality and content of the linking page is high.
How Does Building Links Benefit Your Business?
At this point, we have placed more than enough emphasis on how links are important to search engines when determining rankings. Rankings are what eventually determine the number of users who visit your site thus potentially determining your sales. But what are some other benefits?
 Building Relationships
Building links organically means reaching out to relevant people in your industry who have well-performing blogs and websites. Outreaching means promoting something valuable such as an infographic or piece of content.
While the purpose of outreaching is to acquire links, there is much more to be got from it. Reaching out to key figures in your industry will help you nurture long-term relationships with those individuals. Such valuable relationships could see to your business becoming highly regarded and trusted in the long-term.
This is valuable in itself, even if we were to forget about building links for a moment, nurturing these relationships means creating genuine high-authority advocates and evangelists for our business.
 Sending Referral Traffic
Do links have an impact on referral traffic? The short answer is yes!
Getting a good link from a website that enjoys a lot of traffic means sending some of that traffic your way.
This is especially beneficial if it is a site that is within your niche. It means that the traffic that will come your way will be relevant and could mean a potential increse in sales.
Thus, again, building links does not always need to benefit you through SEO, it is about the customers.
Here is the thing, a website that enjoys a lot of traffic means that a lot of people follow and trust its content. Thus, if the site links to you, their followers are more than likely going to follow through the link and to your site.
 Brand Building
Building links the right way means going out of your way to ensure that every part of your website is optimized to support your strategy.
One of the most significant parts of that strategy is embarking on a content creation strategy. By creating valuable content consistently, you will soon be receiving links from other websites as you will have proved yourself to be an authority in your field.
When your brand becomes respected, you are likely to rank higher in results pages as well as being recommended to other customers.
Building links is one of the most exhausting but rewarding SEO practices. Opting for the easy way out and buying links or acquiring them through black hat SEO is likely to see you get heavily penalized by search engines. As such, you need to embark on a strategy to acquire links organically.
Understandably, this labor-intensive task is one that you may not have the time to perform effectively. As such, it is best to leave it to the professionals.
Are you looking to acquire organic backlinks for SEO? Scott Keever SEO is a digital agency that has helped numerous businesses in Cincinnati, OH, Miami, FL, and Tampa, FL to edge out their competition and attain profitability. Contact us today and we will be glad to get you started.