Building a Social Media Marketing Strategy That Converts
Using social media to generate leads and revenue is now more powerful than ever. With services such as Facebook Ads and Instagram Ads, hone in on the prospective customers you want to reach while receiving in-depth data reports and analytics for each campaign you launch. Building a social media strategy that converts is possible with an understanding of the market or industry you represent along with the wants and needs of your intended audience. With a bit of creativity and the ability to monitor campaign analytics, build a successful social media marketing strategy that helps your business and brand stand out from the crowd.
Assess and Update Your Current Social Media Platforms
Assess the current social media pages you have created to represent your business and brand. Ask yourself the following questions:
Usernames: Do all of my brand's social media pages use the same URL (for easier user access)?
Objective: Is my brand's mission statement/about section of each social media profile similar?
Logo and Color Scheme: Do all of my brand's social media pages utilize the same logo and color scheme?
URL: Do I have a visible link to my company's official website on each social media platform?
Update your company's social media pages for a streamlined experience, especially if you are unsure of where most of your customers come from when using social media.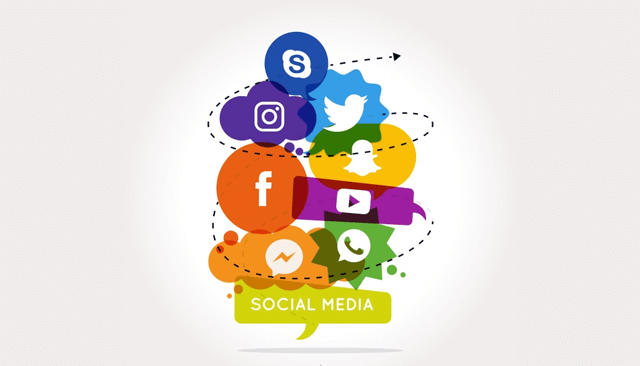 Defining the goals you have for your social media marketing strategy is an extremely important practice. Consider the audience you want to reach and the type of content, products, or services you intend to promote using social media marketing. Consider the value of each item you sell versus the overall cost required to obtain a new prospective customer or online follower. Set goals that are both short and long-term to avoid straying too far from your original plan when launching new social media marketing campaigns.
Some of the most notable factors to consider when measuring the success of a social media marketing strategy that converts includes:
Time spent on your website: Consider the time users spend on your website after viewing each individual campaign you launch. Track your website's bounce rate accordingly.
Brand mentions: Receiving more brand mentions via social media can help to boost your website's overall ranking within top search engines.
Shares and Likes: Tracking the number of shares and likes your content/sponsored ads receive is a way to determine how engaging your campaigns are to your followers and prospective customers.
Conversion Rate: Track the conversion rate for each individual campaign you launch when using social media marketing tools.
Consider what makes your business and brand unique compared to your current competition. How do you intend to stand out to potential shoppers or those who simply have a genuine interest in learning more about your brand? How do you plan to relate to those who ask questions about your brand? What type of customer service do you intend to provide when using your brand's social media pages?
Preparing your social media pages ahead of time can help prevent unexpected issues from arising. The more familiar you become with the challenges and work involved in managing a successful social media presence, the easier it is to get your brand's own presence off of the ground.
Get to Know Your Target Audience
Learn more about the audience you want to reach with each social media marketing campaign you launch. Consider the age range, gender, location, and even specific hobbies or interests your prospective customers are likely to have. Learn more about the wants and needs of your audience to determine the best course of action to take when building a new online campaign. The more familiar you become with the audience you want to reach, the easier it is to launch digital marketing campaigns that are memorable, powerful, and authentic.
Using social media to build brand awareness is only possible with consistent updates. Creating a posting schedule to ensure you update your brand's social media pages at least once a day. Going days, weeks, or even months without updating your brand's social media pages can lead to less exposure and online reach depending on the algorithm of each platform you use.
Create Unique and Engaging Content (Content is King)
Content is still king whether you are promoting a start-up or if you have an existing corporation you want to scale. Knowing how to connect with your followers and prospective customers through the use of content and appealing imagery is essential when creating new social media marketing campaigns. Some of the most popular forms of content used to build a brand via online exposure and social media include:
Blog Posts: Blogs are ideal to share opinions and news related to your business and brand.
Updates: Share important updates to your followers and loyal customers.
Videos: Video media along with animations help direct users to content while providing quick access to information.
Infographics: Infographics are more likely to be shared using social media, making them an optimal tool for social media marketing campaigns.
eBooks: Sell eBooks to promote your professional reputation while offering valuable information to your customers.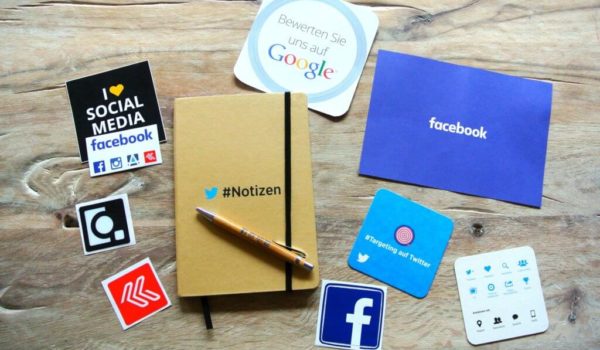 Use Professional Imagery and Photography
Anytime you are launching a new social media marketing campaign, use professional graphics, animations, and photography to maximize your appeal. Using outdated, grainy, blurry, or pixelated graphics or photographs can cause prospective customers to seek an alternative solution. Presenting your brand as a professional is necessary to prevent losing the trust of followers and potential customers. Always hire a professional designer or purchase high-quality photography, video media, or graphics that blend with your brand's color scheme and aesthetic before building and launching a new campaign.
One of the benefits of using a platform such as Facebook Ads to launch a social media marketing campaign is the ability to implement A/B testing with any budget. A/B testing provides valuable insight into the type of messaging, headers, and copy your target audience responds best to within each of your campaigns. A/B testing can be done on most budgets and provide you with guidance before investing larger amounts into furthering the campaign.
Tracking the data you receive with each individual campaign you launch is key to building a successful social media marketing strategy that converts. With each A/B test you run, track the results you receive to monitor the language, format, and type of imagery that is most effective at reaching your intended audience. Collected data and metrics tracked with each advertisement you launch is extremely valuable when building even more expansive and comprehensive ad campaigns. p>
Use a Social Media Management Tool
Using tools to boost productivity while managing your current tasks is one of the greatest benefits of living in a high-tech world. Marketers are not shy about using social media management tools to help with creating and tracking posting schedules. Upload content in advance, monitor stats and data received from each campaign and post you share using a social media management tool.
Knowing how to properly and effectively build your next social media strategy is a way to ensure the strategy you execute drives traffic to your website while converting leads into real revenue. With the right social media marketing strategy, stand out from your top competition while creating a professional and authentic reputation for your business and brand online.