Understanding Outbound links
The internet has brought a tremendous revolution in the work of marketing. Every organization aims to rank top in search engine results. This is made possible through search engine optimization. This is a technique that will ensure your website lists among the top search results. It involves a wide range of activities to draw visitors to your website. In the world of digital marketing, search engine optimization is a crucial component. There are lots of free SEO tools on the internet that can help you build authority and ranking of your website. There are several types of optimization such as deep linking, inbound link, and reciprocal links to mention just a few. This article will take you through all you need to know about external links.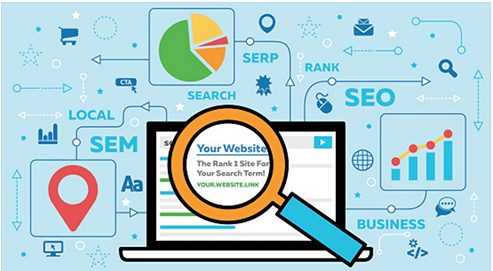 Outbound links are links that direct visitors away from your website. Many content creators and web designers are reluctant to utilize this technology with a fear that it will somehow destroy their online presence by directing customers to other websites and they never come back. Some also believe that search engines will penalize them for linking to pages with lower traffics. However, this is not the case. External links are one of the most accurate ways to prove the credibility of the information available on your website as a method of referencing. A blog with highly credible information is one that readers will often visit to find more information and analysis. This is similar to how scientists provide bibliographies and citations at the end of the journals and research papers. By linking your website to external sites, it shows you have done thorough research on the information you have provided. There are two kinds of links;
Dofollow link
Nofollow link
The dofollow link is the typical type of link whereby users are directed away from your website upon click by opening a new tab. The dofollow links are the most beneficial as they enable Google to recognize your site as a hub for a specific resource or information. This will lead to a higher ranking. Also, the owner of the target web page may recognize you and add a link back to you which is a huge plus. Nevertheless, it is only ethical to do so!
A nofollow link is an attribute is added to an external link to prevent users' from opening new tabs upon clicking the links. This nofollow attribute inhibits the search spider from crawling the targeted webpage. This is what most web professionals do if they want to bypass the Google PageRank Juice regarding the focused website.
The Dos and don'ts when utilizing external links
Outbound link building requires in-depth due diligence to ensure you link your website to credible sources. You should avoid linking to undisclosed paid advertisements and unmonitored external links to your site such as user-generated links. By allowing the customers to your site to post lots of external links your blog will be crowded with a multitude of external links some of which contain irrelevant information. This will most definitely turn off readers from your website and lead to a possible penalty by the search engines. If your website allows users to comment, you should moderate the comments to avoid spamming the website with a myriad of external links. The other thing to avoid is the undisclosed paid advertising links. These can be very irritating to customers as they will realize that the link does not contain more information, but an advertisement. You should also avoid linking to websites that contain banned information. Try to connect to sites that are trusted and have a good domain value.
The best practice to utilize when using external links is to use the rel="nofollow" attribute. This attribute will ensure that your blog rank is maintained as well as help reduce URL spamming caused by readers' comments. Besides, if you use any links to paid advertising, you should let the reader know. This ensures only the people interested in ads click on the given links. Let the visitors of your site click the links at their pleasure! The other thing you should avoid is two-way backlinks. These are links to a private blog network. According to recent research, google search engine has been tracking such engines and devaluing the links.
SEO benefits of external links
Related links are handy in search engine optimization. Google related link operator helps you to generate links that are related to the content on your website according to the google search engine. This will ensure high traffic to your website. Outbound link building should be utilized for mutual benefits between related companies or bloggers. If you post another bloggers' link to your blog, you should request the blogger to return the favor by providing a link to your blog in their blog too. This will promote the richness of content in your blogs guaranteeing increased customer traffic to your blogs. It is most likely that the targeted readers will click the link in either blog.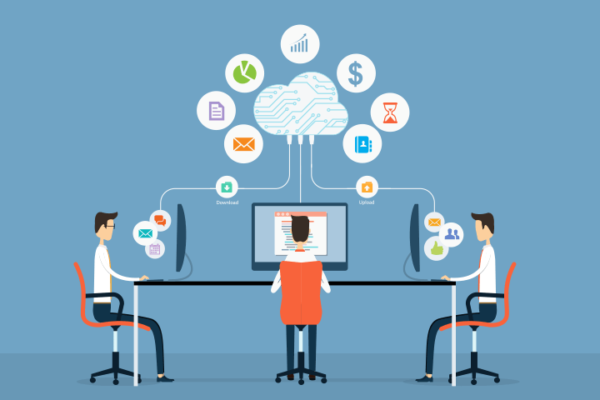 The best links to add to your website
There are numerous strategies you can use to link out. However, the best and the essential way is to give a reference to a professional resource or the most trusted domains. The following are the suggestions of creating credible external links;
Link to pages that add more information to your topic and particularly those that cover the same niche as you.
Link to bloggers in your niche to establish a network of fellow bloggers.
Link to blogs and articles that have a credible page and domain authority.
Link to items that have a high number of social media shares but do not forget to verify the authenticity of the information as well.
These strategies will help you develop a strong outbound link building strategy that will quickly draw customers to your website. Besides, it will present your customers with the most credible information available on the internet from excellent and reliable sources. This promotes SEO for everyone while promoting equal chances to all users connected to the web.