How to Create High Quality Content For Your Website
Building a successful business and brand online requires more than simply offering high-quality products or services. Creating high-quality content is still one of the most popular methods used to attract visitors to websites while generating leads. Knowing how to deliver high-quality content for your website is essential to attract users who have a genuine interest in learning more about your website or want to make a purchase.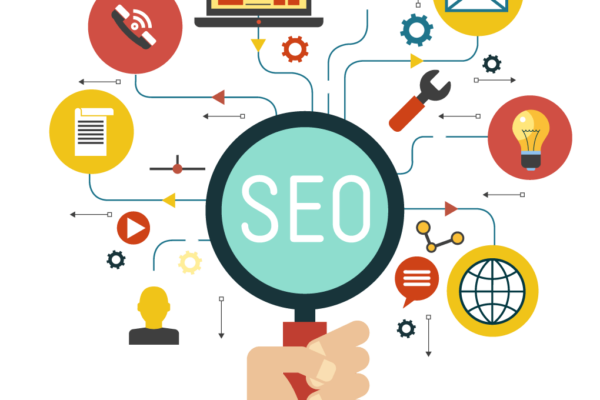 Consider the Audience You Want to Reach
Consider the audience you want to reach and why you have chosen your intended audience. Some key elements to keep in mind when developing a persona of your average customer may include:
Age: Consider the age range of your target consumer.
Location: Are you planning to launch geotargeted campaigns? Why are you targeting specific locations?
Gender: Do your products or service skew more male or female? Is your product gender-neutral or do you have a better opportunity to appeal to one sex?
Interests/Hobbies: Consider various hobbies and interests that are most relevant to the audience you want to reach. Use third-party ad servers or social media marketing platforms to track users by specific keywords and phrases you choose.
You will also want to determine the search intent of the users searching for your targeted keyword. You will want to review the current top pages in Google and determine if Google is displaying more informational content, or sales focused promotional content. If your keyword is displaying a majority of sites with informational based content in the top results you will want to make sure your page does the same. If you do a Google search and you sell products for sell on the majority of the top pages, then you would want to focus directly on your product page.
Research Keyword and Phrase Trends
Research top keywords and phrases that are most relevant to your website and brand. Use tools such as Google Trends to keep track of the popularity for each keyword and phrase you want to track. Follow keywords and phrases that are most relevant to the exact products or services you provide on your website. Learn more about how users search for similar products and services as your own before choosing to create new content for your website.
After collecting data on your most relevant keywords (versus their popularity with tools such as Google Trends), craft new content that is most likely to attract users to your website. Implement the most popular keywords searched in your brand's niche into your post's title.
Choose the Right Voice for Your Brand
Choosing the right voice for your brand and the content you produce is also important, especially if you want to build a sense of community among your online visitors and customers. Select a voice for your brand based on the audience you want to reach and whether you prefer maintaining a casual tone or if you want to utilize a more corporate and robotic feel to your brand.
Choosing the right voice for your brand greatly depends on the audience you want to reach and your top competition (along with their method of marketing). Avoid choosing a voice that does not resonate with your audience, as this may lead to missing out on the potential opportunity to generate additional leads and revenue. Once you select a voice to represent your website and brand, stick with it throughout the copy, emails, and updates you share on your website and social media pages. Use your brand's voice to create a memorable and unique connection with users who want to follow you and learn more about your business (potentially generating new leads and opportunities to generate revenue).
Crafting unique content is just as imperative as sharing high-quality content with your online followers and prospective customers. Sharing unique content that is difficult to find anywhere else online is one way to build an audience of loyal followers while standing out from your top competition. Research topics that you find relevant and interesting to confirm that there are minimal resources available. Choose topics that are covered less online to provide a unique standpoint to your visitors and readers. Share in-depth pieces and articles on topics that are most relevant to your business and the type of products or services you provide. Offer enticing and engaging headlines to pique the interest of your first-time visitors and loyal customers.
Only publish content that is well-researched and thorough, especially if you are providing your opinion on highly controversial subjects in your field and industry. Well-researched content is extremely important when you are building a professional reputation and want to gain the trust of potential customers. High quality content includes in-depth research and verifiable sources in order to be viewed as credible.
Having the ability to back up any claims you share using facts and documented research papers is a way to drastically boost your professional online reputation. Users who view your posts and articles as authentic and trustworthy are much more likely to share the content with others in their lives.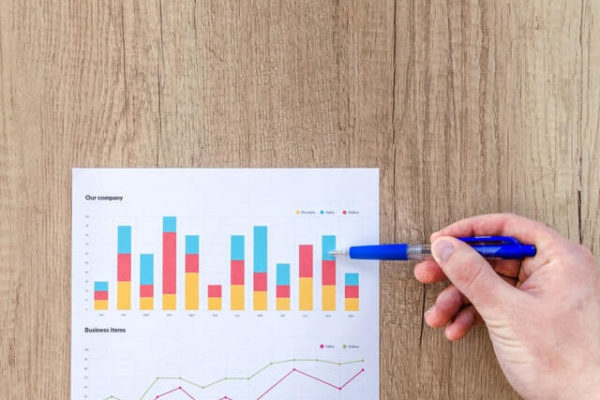 Implement High-Quality Imagery and Photography
Whenever you are creating new content for your website it is important not to forget to implement high-quality imagery and photography for each piece you complete. Using high-quality graphics, animations, videos, and photography is a way to appeal to those who are new to your website or those who are unfamiliar with your brand and its trustworthiness. High-quality imagery and photography spread a message of professionalism and class. Avoid using outdated or off-brand imagery when updating your blog, especially as you are working to define the overall aesthetic and look that works best for your business.
Tracking user engagement with each update you share or sponsored post you launch is essential to gain valuable insight into your target audience's behavioral patterns when browsing online. Learn more about the response users have with each individual content campaign you launch and whether different types of headlines or imagery work best to reach your users. Track user engagement on specific posts you have promoted or highlighted on your website to discover the type of headlines that draw the most organic web traffic. Track traffic sources with each article you have shared to discover where most of your website traffic is coming from along with the CTA (call-to-action) that was used to obtain visitors to your site.
Track comments you receive on each new blog post or landing page you create. Engage with users who leave comments or those who have registered as members of your website to boost engagement and the visibility of your content's URL link.
When you are first growing a brand for a business using social media and your own website, it is important to reach out to those who are currently following and supporting you. Ask for ideas and input from current supporters, customers, and followers using social media and email newsletter campaigns. Asking for advice and input is a great way to learn more about the wants and needs of your audience while learning how to properly convey that you are the right resource for them.
Allow followers the ability to add comments or ask questions on all of your social media posts and your website's blog posts. Showcase complete transparency as a business by allowing users to post questions and thoughts openly without censorship. Reply publicly and in a professional manner to boost your company's professional reputation while building trust with new followers and prospective customers.
Understanding the importance of high quality content is necessary whether you want to attract users to your website via search engines or social media platforms. Creating engaging, unique, informative, and high-quality content for your website is a key component involved in building a successful and professional online presence. By providing your users and prospective customers with high quality content that is difficult to find elsewhere on the internet, build trust and loyalty while converting visitors into customers with less difficulty.