How to Write The Perfect Blog Post for Your Audience
One of the biggest challenges that businesses have with their blog is coming up with outstanding content. You need outstanding content if you want to distinguish yourself from your competitors, build a brand, establish credibility, and connect with your audience. But how do you create the perfect blog post for your audience when there are so many different topics you can write about? The answer lies in both research and how you structure your content.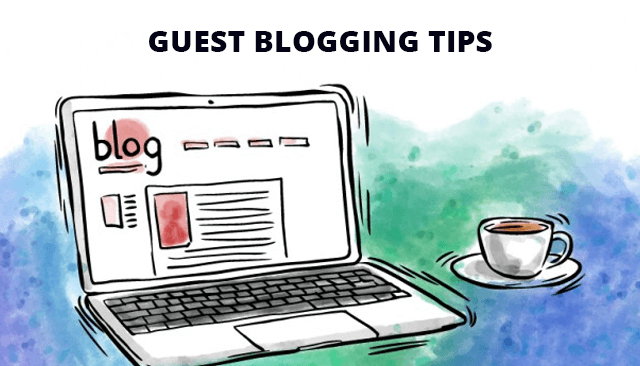 1. Start with Keyword Research and Search Intent
One thing you may have done already is conducting keyword research for your SEO campaign. If you haven't, you'll want to create a Google Ads account to access their keyword research tool. You can look for up keywords related to your business, and find keywords that will make for great content topics. However, you want to make sure you understand search intent behind these keywords.
Start by looking at the top ranking pages for the keyword search and you'll start to get an idea of what users are looking for. Then look beyond that and see if there's something that these websites are missing the mark on. For example, when you look for keywords related to incorporating offshore, you'll find that the content is often incomplete, too salesy, or low in quality. This is a great opportunity to
2. Find Hot Topics to Write About
Instead of trying to figure out what topics you should write about, you can look for the best performing content created by influencers and competitors. Tools like Buzzsumo allow you to find a list of the most popular content based on engagement metrics. It looks at likes, shares, and comments on social media platforms like Facebook, Twitter, Pinterest, and Reddit.
With this tool, you'll look at the various angles different websites have taken with the content topic. This will allow you to think of great topic ideas and angles that will make for the perfect blog post. Just make sure that the websites cater to a similar audience as yours when coming up with ideas.
3. Ask Your Audience What They Want to Learn About
The best way to know for sure what your audience wants to get from your blog is to simply ask them. Set up a simple survey using free tools like SurveyMonkey. Send out an email and post on your blog about the survey to start receiving valuable feedback. If you find that you're not getting enough responses from your audience, then try to create an incentive around the survey.
You can simply offer a special PDF report, video, or audio interview in return for completing the survey. An even simpler way to incentivize your readers is to give them access to a premium post on your blog. State that the post is normally accessible for a small fee but can be accessed for free after completing the survey.
4. Let Your Data Drive Your Decisions
Every business owner goes through an experimentation phase with their blog. They'll try different content types, angles, and topics to see what works best. What you need to do is to measure the performance on your blog to find out what your audience is really resonating with. While surveys are definitely helpful, it's more important to look at behavior.
By tracking the performance of your content, you'll be able to get a better idea of what you should be writing more of. You may even find that your audience doesn't care about audio interviews. Every audience is different, so it's important that you use an analytics tool, and make your decisions based on the data it provides you.
5. It All Starts with the Headline
Your readers will decide whether or not to read your blog post simply based on the headline. Your headline must grab the reader's attention and offer them something valuable in return for their time. Even if your content is built around an important topic and packed full of valuable information, it needs to do the job of convincing the reader to make the investment.
That's why you need to spend a considerable amount of time brainstorming headlines for your post. Here are some great examples of headlines templates you can start with:
– How to Get an SEO Advantage Over Your Competitors in 2019
– 10 Ideas for Creating a Killer Headline
– 5 Reasons Why Meditation Should Be a Daily Practice
– A Surprising New Way to Earn 20 Percent a Year on Your Investments
– Are You Making These Careless Dieting Mistakes?
These headlines should be a starting point and can lead to great headlines. But don't think that you have to rely on formulas to write a great headline. Creativity does count because many websites use the same tried and true formulas.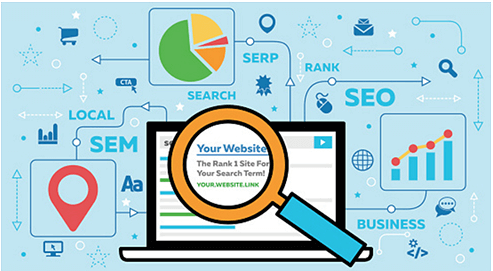 6. Use Proper Formatting and Best Practices
One of the things that many bloggers seem to ignore is the importance of great formatting. Formatting makes your content more readable which is important when you consider the fact that most people scan content rather than read every word. Here are some formatting rules you want to follow when creating your content:
– Use sub-headlines to break up and organize your content.
– Keep to short paragraphs and also use single sentence paragraphs when you want to make important points stand out.
– Use relevant images to support your content when you want to support or better explain your points.
– Design your content with visual cues, strong typography, mouseover effects, and scrolling elements to maintain engagement (only when relevant and helpful).
– Make sure that the formatting, typography, and font size translates well to mobile devices.
7. Optimize Your Post Properly
Finally, make sure that you optimize your post for the search engines. Make sure the title tag, header tags, and image alt tags include the right keywords. Create a meta description tag that will make the user want to make the click if your page shows up on the search results. Ensure that your outbound and inbound links are not broken. If you need to provide link value to important pages, be sure to link to them when relevant.
This guide should give you a strong idea of how to write the perfect post for your audience. Creating a great post doesn't have to be hard. However, there is a good amount of preparation that is necessary. Don't neglect the small details when creating content for your blog. It's always better to spend more time creating a quality post than to cut corners and create a substandard piece of content.