The Advantage of Adding Informational Content To Your Website
Running a successful business online or building a popular website requires more than the ability to deliver high-quality products and services. Knowing how to appeal to your desired audience is a key component in creating an attractive and impactful online presence. Adding informational content has become more important than ever for both start-ups and existing companies looking to make their mark in any industry, regardless of the surrounding competition.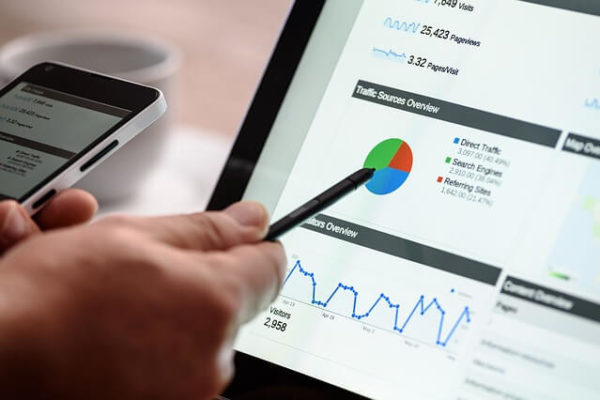 Create Content to Provide Value to Your Visitor
The content that you create for your website should reflect the wants and needs of your intended customer or loyal visitor. Create content that provides value to the everyday lives of your visitors. If you are selling home improvement tools, offer in-depth guides, tutorials, and free video resources to assist visitors with their latest project while creating a professional reputation for your business. If you allow users to upload designs which you then print on customized items, share tutorials on how to create high-quality and unique works of art to put to use.
Creating valuable and relevant content for your visitors is extremely vital when you are working towards establishing yourself as an authority while garnering new followers as you generate interest in your business and brand.
Establish Your Website as an Authority
Establishing your brand or online business as an authority in your market and desired industry is a must, especially if you are facing massive competition. Establishing yourself as an authoritative source is not always possible overnight. Instead, it requires clearly defined goals, engaging and unique content, and the commitment to share new content and updates consistently.
Consistency is key when building a website and sharing content packed with information. Implement and use a posting schedule to keep track of your latest pieces of content and the various social media platforms you use in addition to your official website to share your links. Track and monitor the effectiveness of each individual post you upload and share using your website's blogging platform and social media networks. Maintaining a posting and update calendar is a way to prevent a loss of interest on your social media platforms. Keep up with the algorithms currently in use with networks such as Facebook, Instagram, Twitter, and Pinterest by ensuring your followers and prospective customers do not miss out on any updates you publish and share.
Use your brand's social media pages to share direct links to the content you create using your official website. Promote direct links to your website to drive traffic to your homepage while boosting the overall SEO (search engine optimization) of your website. Create unique headlines, tags, and descriptions for new content you create for optimized search engine crawling.
Creating Content for the Searcher's Intent
Creating unique, engaging, and informational content is not always easy, especially if you have numerous ideas you want to share and publish with your current followers and future visitors. Spend time researching top keywords and phrases used to find content, products, or services similar to your own. Use free tools such as Google Trends to monitor the popularity of keywords while keeping track of phrases that are most used in your market and industry.
Create content based on the keywords your audience uses most frequently to craft truly unique topics and solutions. Research in-depth with each new piece of content you publish while citing sources and providing authentic links to research studies. Not only do informational blogs and pieces of content help with establishing yourself as an authority, but they also drive even more visitors to your website with the use of top search engines. Keep track of the latest keyword and phrase trends using tools such as Google Trends with each new campaign you create or sponsored post ad you launch to determine the most effective method of reaching your intended audience.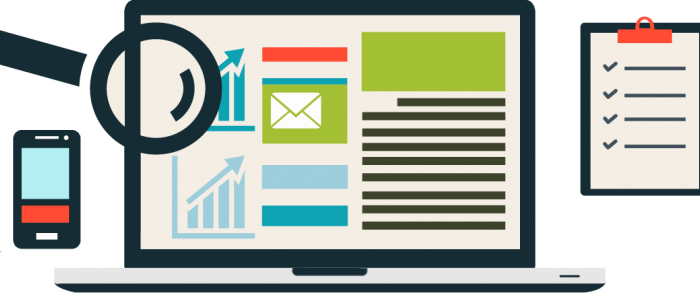 Increase Your Content's Engagement Factor
Engagement is one of the essential elements involved in building a successful website and online presence. Increase your content's engagement factor by providing your visitors with unique information that is difficult to find elsewhere on the internet. Use both opinions and facts to share a truly individualized article on topics that are most relevant to the wants and needs of your visitors.
Ask for opinions and advice from your visitors with each new blog or page you publish. Implement a social plugin that allows users to share their comments and opinions directly on your website to drastically increase the level of engagement your website receives. Use additional plugins such as social media reaction plugins to allow visitors to react and comment to your posts and page updates while logging in to their social media accounts to do so with ease. Increasing the engagement of your website is possible by getting creative with the type of content you produce while encouraging a conversation between you and your visitors.
Boost Loyalty Among Followers
When your website visitors find your site valuable, interesting, and useful, they are much more likely to send their friends, family members, and coworkers your way. Increase the loyalty you have among your followers and prospective customers by providing them with verifiable, engaging, and informational updates and content. Visitors who are interested in learning more about your market and niche are likely to recommend your website or share your link once they have established a level of trust.
Gaining the trust of your visitors and online followers plays a major role in generating leads and increasing the number of conversions your website generates. Websites that have established themselves as an authority with authentic and verifiable content have a much greater chance of driving sales and revenue up.
Understanding the role that informational content plays in building a successful website and professional online presence is imperative whether you are selling custom t-shirts, household decor, or even services available only in your local community. By providing high-quality, engaging, and information content, establish your business as a trusted authority to generate additional leads and sources of revenue.