Creating Promotional Content on Your Website That Converts
Creating a new promotion is a great way to attract new followers and prospective customers to learn more about your business while visiting your website. With the right promotional content, boost your online visibility and brand awareness while increasing the number of sales you are able to generate. Launching effective promotional content on your website that converts and leads to sales requires a complete understanding of your intended audience and knowledge of the current trends surrounding your target demographics. With a bit of research and creativity, create promotional media that is attractive and successful.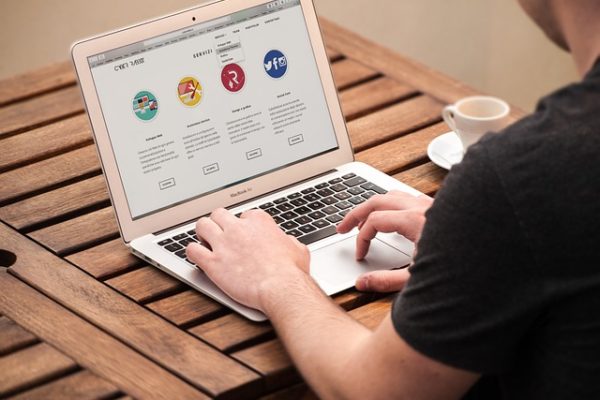 A strong CTA (call-to-action) is extremely important whether you are crafting promotional media or a new sponsored ad via Facebook Ads or Google AdWords. Grabbing the attention of your audience with the right headline is imperative for a successful promotional campaign.
Research popular and trending topics that resonate with your business along with keywords that are most searched for using tools such as Google Trends. Learn more about the culture of the audience you want to reach by discovering which phrases and questions are asked most about the products, services, or content you provide.
Choose a lead for your headline and the demographics of the users you want to reach when implementing a new CTA in your promotional campaign. Define your goals and consider these questions before choosing a CTA that optimal for you:
Who am I targeting with this promotional campaign? What are the demographics (age range, gender, location, interests, relevant keywords) of users I want to reach?
What are my goals for this content? Do I want newsletter subscribers, social media followers, or to generate a sale on my own website?
How will I motivate and incentivize users to engage with my content?
What type of visual trends will likely resonate most with those I want to appeal to with this content campaign?
Use tools such as Facebook Ads to take advantage of A/B testing. A/B testing provides marketers with the ability to launch multiple campaigns simultaneously while using different imagery and language that varies in each one. Launching multiple content campaigns at once while implementing differing variables is a great way to learn more about the copy, messaging, and imagery that works best to appeal to your target audience.
Regardless of how high-quality your products or services are, they must serve a purpose and solve a problem for your prospective customers. Solving a problem is one of the most important elements of a successful campaign, whether you are sharing promotional media or if you are trying to generate sales directly with a sponsored post. All businesses must solve problems using innovative methods to succeed.
Consider the wants and needs of your audience and the type of lives they lead. Ask yourself how your product or service can serve those you want to reach. Consider why an individual might seek out the products and services you provide (and what keywords they may use). Becoming deeply invested in the culture of your consumers is a way to ensure you are always capable of fulfilling their needs when it comes to your market and industry.
Share a Clear Understanding of the Benefits of Your Product/Service
All promotional media must express a clear overview of your business and what it provides. Whether you choose to use a text description, iconography, or even professional photos of your product or service, it is important to relay the correct message to potential users and customers.
Before launching a massive campaign, use A/B testing to share various messages to determine whether your intended audience responds best to written campaigns or those that utilize professional graphics, icons, and images to convey a message.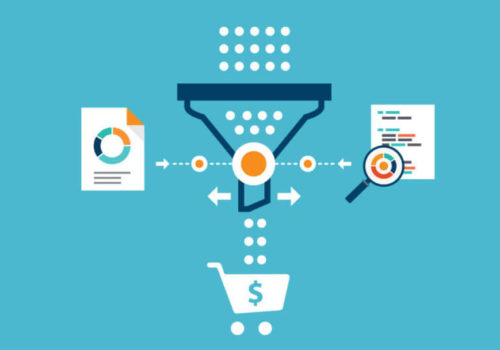 Engage With Your Audience
Engaging with your audience plays a major role in the success of promotional media, sponsored posts, and alternative digital campaigns. Creating a good rapport with your users is a great way to boost your brand's likability and professional reputation. Consider creating promotional media that asks a question or offers rewards and potential winnings for those who engage in it. Motivate users to learn more by offering exclusive discounts or savings after sharing your content with their own friends and followers.
Showcase transparency with your users and individuals who have a genuine interest in learning about your business by publicly interacting and responding to questions users ask. Responding directly to all users (even negative responses) helps to build trust between you and your prospective customers. The more honest, understanding, and professional you appear to all of your followers, the easier it becomes to motivate them to engage with promotional campaigns and content you share.
Create a persona for your brand that resonates with your audience when communicating with them via social media. Having a persona for your brand is a way to avoid alienating prospective customers while boosting the trust users have for your brand. Choose a persona that is authentic and avoid sounding robotic, especially when tending to customer service requests on a public platform. Select a voice that is most similar to those you want to reach without putting too much pressure on yourself (or sounding forced).
Listen to Your Followers and Fans
Always listen to the comments and opinions your online followers share with you. Listening to your audience is essential at all times, especially when you are thinking of launching a new digital campaign. Providing your audience with an online platform to express their wants and needs from your business provides valuable insight that is necessary for future developments, releases, and campaigns you intend to pursue.
Understanding the key components necessary for successful promotional content is essential before launching a new online campaign via search engines, third-party websites, or social media. Knowing how to carefully and creatively build promotional campaigns that are viewed positively and well-received is a way to simultaneously maximize your marketing budget and online reach.