The Complete Guide to an SEO friendly URL Structure
SEO is very popular with website owners. They love receiving tons of fresh visitors every day from search engines. However, sites that aren't SEO-friendly find they're always fighting to get even the smallest trickle of visits. That's why it makes rational sense to invest in SEO services that ensure your website is compliant and 100% SEO-friendly.
SEO Begins with Excellent SEO Friendly URL Structure
For search engines, website structure is a big deal. One such factor that these bots enjoy is crawling search engine friendly URLs. For website owners, these page names offer several distinct advantages.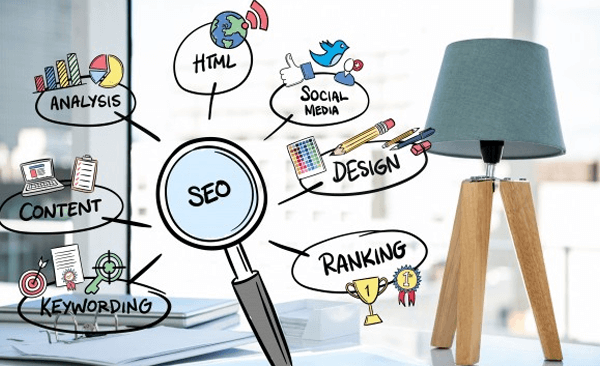 What is an SEO Friendly URL?
The term refers to a page that has a URI in a human-readable format. The most common example around is one that goes: "joes-bbq-shop.html." The scheme uses the primary terms that relate to the business with a dash in between. This type of naming convention is suitable for human and robotic visitors. If you're looking to find a technical way to boost rankings, using an SEO Friendly URL structure is an excellent first step.
Use your primary keywords in your page name URLs. They add weight for rankings and are attractive for web surfers to click. There is a fine art to using them properly. Check out a few helpful tips.
Don't use stop words. Don't put common words like "the" or "or" in there. They don't add much to the meaning and lengthen the page name beyond all proportion.
Don't repeat words or make the URL too long. Keep it elegant and short so that it's memorable.
Naturally, any SEO service you hire will handle the naming convention for you. Depending on your current site structure and product mix, they may decide to use categorization. Either way, they'll use a protocol that makes your pages more like spider food!
You Can Even Modernize Old URLs!
Converting old pages is always an option. Our service can turn page names with dynamic characters into search engine friendly URLs. Using rewrite rules, it's all handled at the level so your visitors and search engines robots will not experience any interruptions. The rules redirect the visitor to the new location seamlessly.
SEO is a mix of good content and great information architecture. It's not enough to have a presentable content page. It also is crucial to tying the information together in a way that adds immediate value for visitors. Mediocre content and poor technical work will never allow your website to rank. For most small businesses, SEO flows directly from the product line and what the company sells. Your company makes more money and that's what matters to us.
Focus on Commercial Intent for Conversions
Commercial intent keywords are most crucial for any company making money online. It's worth creating SEO friendly URLs for pages that offer direct monetization. Your web pages should provide the visitor with enough information to help them make a purchasing decision. Web searchers are motivated buyers who are looking for deals and alternative vendors.
Keyword research will turn up the best choices of competitive phrases for your business. Your SEO consultant can help you fine-tune your list so that you compete for the phrases that matter most. The rest of them drive traffic, but not conversions so are not worthy of investment. AdWords, SEO, and conversion all require the same sort of factors. Thus improving your URL structure is a quick way to boost your overall site marketability.
It's tempting to overdo keywords, but it's not a wise idea. Machine Learning and Artificial Intelligence enhancements mean Google and Bing can go well beyond simple page analysis. They compare pages around the web-based on relative merits. Although keywords and SEO friendly URLs make a difference, they're one part of a well-planned strategy for gaining traffic.
Writing naturally in a way that benefits customers works wonders. As long as you also meet all technical SEO requirements you can rank. It's always best to work with a proven professional service that helps others in your industry achieve the top. Technical SEO takes a complete overview of your website and puts into the plan the necessary framework for long-term success.
This phase of the process includes paying careful attention to navigation, server issues, and URL writing. These are core elements of building a strong SEO foundation. Speak with a representative today to learn how we can help. Our service is an end-to-end solution that offers a ground-up approach to building sustainable search engine ranks.
Why Use Professional SEO Services?
Perhaps you're tempted to save a few dollars and attempt SEO by yourself. That's an admirable goal and is undoubtedly a possibility. However, it's worth pointing out that SEO is a competitive and dynamic industry that changes overnight. If you can't keep up with consistent alterations in the digital landscape, you will fall behind fast. Why not stick with your core competency and leave the SEO to those who work with it daily? That way, you focus on the work that brings you the highest return while getting the highest absolute standard of practice in return.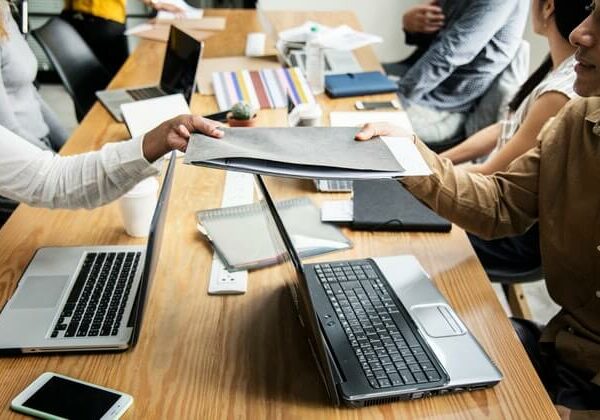 It's worth pointing out that DIY SEO is dangerous. If you follow bad advice, it can end up with a permanent ban on your website. Google does ban sites all the time for infractions, so SEO done wrong is very problematic. You're better off leaving the work to a company that knows how to help and not hurt your rankings. Google goes so far as to manually review many websites to ensure that the site is not using dodgy practices. If they are, Google issues severe penalties.
As long as your overall website and products are useful, some amount of traffic will come your way. If you optimize the site, you'll see the traffic numbers climb ever upward. The investment is SEO offers evergreen returns. No one can say the same about PPC or Advertising. SEO remains a champion of ROI.
SEO Remains a Top Business Strategy
Search engine rankings continue to be worth incredible money. The traffic from Google and Bing is consumers who are actively pursuing products in your industry. If your page comes up high in their searches, they'll click on the link and visit. That gives your company an opportunity to close many sales from all over. It's an instant and renewable source of business that's highly profitable. Rankings are very sticky. Although they are not guaranteed, many companies see their websites stay stable for years. No other digital marketing strategy has as much lasting power.
Speak with a representative now to chart a plan that will result in higher sales. We stay on top of all the latest industry trends so that our clients acquire the rankings they desire. We will help you every step of the way as you overcome the competition and rise to the highest heights of the world's leading traffic generation websites. Don't let any limits hold you back. It all starts with an SEO Friendly URL and the best SEO firm to put it all together for you.
Don't hesitate but your competition will stop at nothing to rank first. If you begin now, you can overtake all your rivals in no time. Find out how we can help. SEO allows you to level the playing field and go after the big competitors in your field. Start today and watch your revenues grow with our service.