Is this you?—you have a website but you have NO IDEA how to start marketing it. In 2018, online marketing is no longer an option—it is a necessity. But if you do it wrong, you'll waste your marketing budget and end up doing more harm than good (you might even help competitors which is why many businesses hire a professional marketing company to handle it for them). I've seen so much misleading, overly complicated, and flat-out wrong advice online, so I've decided to share with you my top 5 website marketing tips in 2018. No theories. No fluff. Just tips that I actually use that will bring you more customers online every time.
Why your business needs online marketing in 2018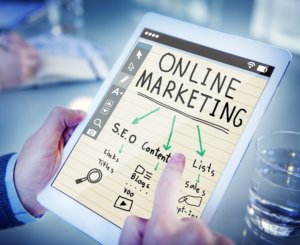 It's 2018. Your business has to have a web presence. Period.
By 2020, the average business is set to allocate 45% of their entire marketing budget to digital advertising (IMPACT marketing).
If you aren't advertising online already, you are missing out on the most cost-effective and lucrative form of advertising there is. Not only is it way less expensive to market your site online but the quality of the sales leads is higher. Not to mention that nearly all of your customers are online all day anyway (admit it, you are on your phone quite a bit too!).
Check out some of these INCREDIBLE statistics:
Online marketing tactics (like content marketing) cost 62% less than traditional marketing but drive 3 times as many leads (Demand marketing)
72% of local searchers visit a physical location within 5 miles
SEO converts customers more than 8 times more effectively than traditional advertising (Hubspot)
18% of local searches result in a same-day sale
97% of consumers research a business or product online before buying locally (BIA/Kelsey)
I know that's a bit much to take in so quickly, so let me sum it up:
The vast majority of customers are looking online for your business
Connecting with them online is cheaper and leads to higher-quality business leads
Your competition is almost certainly already doing it
Now that we've got that out of the way, let's get to how you're going to dominate the competition and start bringing more business through your doors than ever before.
I've helped hundreds of businesses succeed online, and it's not nearly as complicated as you think. With the right tools, strategies, and tactics, any company can achieve amazing results. You just need to know what you're doing.
Here are my top 5 website marketing tips for 2018…
5 Ways to Dominate Online Marketing in 2018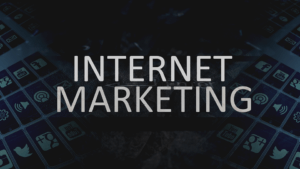 Online marketing is NOTHING like what it used to be. What was once a few tricks used to manipulate search engines is now a sophisticated art form that requires research, customer targeting, web design expertise, content curation, and conversion rate knowledge—and that's just to start.
Don't worry, I've already done the hard work for you.
Build a Content Marketing Strategy Tailored to 2018 habits
One of the simplest and most effective ways to succeed in online marketing is to develop a content strategy and start producing high-quality content for your prospective customers.
Companies that blog get more traffic, generate more leads, and have higher brand awareness than those that don't.
Here's why: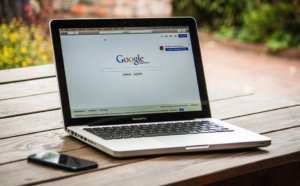 Google:

Google

LOVES content. When people search for your business, they use certain keywords related to your service. This is how they find you. When they search, Google uses the words on your site to determine what you're all about. The more content you have, the more information you give Google about who you are. Businesses that blog have over 400% indexed pages and 97% more links (Content Marketing Institute) than those that don't.

Consumers:

The era of the hard sell is over. Consumers hate traditional sales tactics that feel sleazy or overly pushy. Instead, they value transparency and authenticity. They want an organic consumer-to-business relationship. A blog helps put a persona to your brand, offers helpful advice, and provides a way for the customer to connect with you on a deeper level. In fact, almost half of all buyers read 3-5 pieces of content before purchasing from you (Hubspot).
OK, so now you know you've got to start producing high-quality content. Which begs the question: how do you do it?
This is 2018, and a regular blog isn't going to cut it anymore. You need to be focused, authentic, and keyword-targeted. The best way to succeed with content is to follow the latest trends in user behavior.
It's hard.
That is, if you don't follow these quick tips: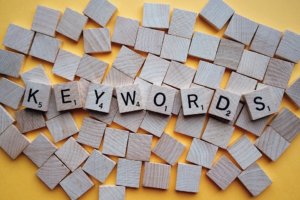 Focus on the right keywords:

Customers are searching for longer and longer keywords in 2018. The more focused you are, the better. Use your blog posts to answer specific questions, and you'll see huge success. Chances are, your competitors are putting out posts like "why you need a personal injury lawyer." Trust me, injured people know why they need a lawyer (settlements!). Instead, answer a more focused question like "How long does a personal injury lawsuit take to settle?" or "What is the fastest way to get a personal injury settlement." When your blog is focused on the right keywords, the traffic will roll in.

Less is more:

You might be tempted to pump out 4 quick blogs per week. Don't. You are better off producing 1 extremely high-quality, evergreen (meaning always useful) blog post that readers will really sink their teeth into and get value from. We are now living in an attention economy. Your customers are so inundated with content that simply getting them to spend time on your page has search engine and business value. For example, instead of posting "Why you should invest in content marketing" followed by "What's the best content marketing strategy," you should write "5 website marketing tips in 2018 that will drive more traffic to your site instantly"…hey, that gives me an idea…

Use Hard Data if Possible:

People love statistics and numbers. They love logic behind their actions (believe it or not…). They want to be convinced they are making the right decision. This one is simple: if you can back your opinion up with facts and anecdotal experience (preferably visually with an infographic), do it.

Evaluate your content's performance:

If you aren't familiar with Google analytics, take a short tutorial or watch some YouTube videos to get the basics. You want to make sure your content is doing what it should be doing. Set a goal—more traffic, more signups, more reservations, etc.—and track everything with data. If it's working, keep blasting away at it. If it isn't, it's time to reevaluate. (Remember to be patient. Don't give up in two weeks.)
High-quality content is crucial to your success. Start producing focused blog posts backed up by your expertise and hard data. Web users are hungry for value. If your site provides it, they will come.
2) Improve Your User Experience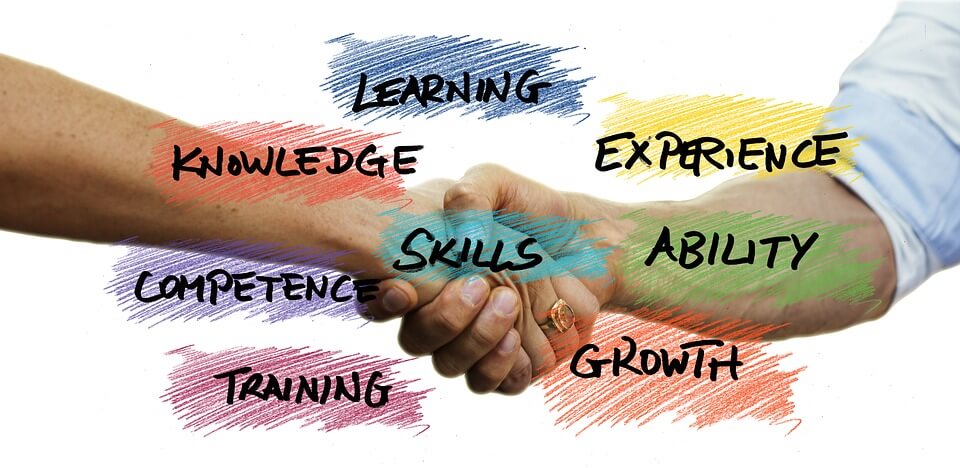 A wise man once said:
"In 2018, user experience is everything".
He was right.
The modern day web user is more spoiled than ever before. They have an endless list of options for content, services, products, experiences, and whatever else they could possibly want.
If they don't get what they want, when they want it, as fast and as easily as they want it, they will go somewhere else.
The Bottom Line: Good user experience (UX) = better business.
Check out some of these recent UX stats:
88% of visitors are unlikely to return to a site after a negative experience (InVision)
51% of visitors will abandon a page that takes more than 10 seconds to load. 21% will abandon a page that takes more than 5 (KissMetrics)
A 1-second delay can result in a 7% decrease in conversions (KissMetrics)
With the right design, your site can become a 24/7 sales machine that not only serves as a home for your business on the web but actually becomes a tool to convert more users.
Follow these quick tips and you'll clear up the vast majority of UX issues I find on clients' websites daily:
White Space!:

Nobody wants to read walls of texts. Those days are gone. White space actually increases user attention by 20% (Crazy Egg). Make sure to put gaps in your text, graphics, buttons, and images. Which is a good segway into…

Use Images (the right way):

Images increase user satisfaction and trust in your company. They are also easy on the eyes. Images can give you an air of professionalism and make your site easier to stomach. Invest in a real photo (not stock) that expresses your brand. But make sure to use the right-sized images. If they are too large, they might slow down your site. Which is a good segway to…

Page Speed:

Google offers a free tool to test your page speed and gives you some actionable tips for speeding things up. If a visitor waits too long, they will abandon your site (bounce) for sure. Invest in better hosting, use smaller images, and try enabling cache so your site loads faster for return visitors.

Keep it Simple: Simplify your navigation. Don't give too many options to your visitors. Home, About, Services, Contact—that's all you need. The easier it is to find what they need, the happier they will be. And make sure to highlight their next logical step with a big button and a well-crafted call to action (click here for your free trial!).
The easier it is for your customer to navigate your site, the more likely they are to convert. Simple as that.
3) Go Local the Right Way
80% of consumers search online to find local information. Let that sink in.
If you aren't optimized for local search, then more than 4 out of every 5 of your potential customers can never find you.
In 2018, the majority of businesses at least have some knowledge of local SEO or at least some knowledge of why they need to do it.
However, I see businesses doing it the wrong way and wasting money over and over again.
Want to outrank your competitors? Here's exactly how to do it, step by step:
Start with a Google My Business page:

Your page should have your company's name, address, and schedule on it as well as some awesome photos. If you want to take it a step further, write compelling copy instead of the boring "burgers and beers" taglines we see. Instead of "authentic Italian cuisine in Manhattan" try "the kind of place where Don Corleone makes irresistible offers."

Next, make sure your NAP is consistent:

Name, address, and phone data MUST BE ACCURATE ACROSS THE ENTIRE WEB. The more accurate they are, the more likely Google will place you on the map.

Build local citations:

When someone searches for something in the local area, Google does a quick lookup of local sites with authority to see if they list you. In the old days, this would be like asking the local food critic where the best restaurants in town were. Nowadays, the food critic is a local restaurant website with ratings and reviews. Craftsmen can use Angie's list, restaurants can use TripAdvisor or Urbanspoon, etc. The more sites you're listed on, the better.

Optimize your site for mobile:

Most local searchers are using mobile, and the vast majority will visit a physical location on the same day. Mobile searchers are in "buy now" mode, so focusing on them will gain the highest ROI. Make sure to have a mobile-friendly site. A few quick tips:

Keep adequate space between text
Make buttons easier to press
Use automatic resizing for devices
Enable infinite scroll

Geo-target your on-site SEO:

This one is a bit more complex if you don't have experience, but there are some great plugins (or SEO companies!) that can do it for you. Find the highest-volume keywords for your local area and put them in your URLs, title tags, headlines, and content (you've got a blog now, remember?!). Be sure to use as many local keywords in the body of your content as possible.

Voice Search:

This is the real kicker in 2018. If you want to be the best of the best, get ahead of this trend. The majority of local searches will be voice searches within a few years. My advice? Start producing content based on the way people talk. For example, instead of "how to fix a leaky faucet" try "my faucet is leaking, what do I do?!?!" Caps lock might even work better!
50% of local searches lead to a store visit on the same day. That's the power of local SEO. But if you don't tailor your strategy to 2018's consumer, competition, and search landscape, you'll miss out on where the real money is.
4) Video. Video. Video.
If you've heard of video marketing, then you probably know that it is one of the best performing strategies on the web. How about this study from MarketingProfs demonstrating the power of crisp, emotive, educational videos:

157% increase in Google Ranking
90% of users say video plays a big role in their decision making
1/3 of all online time is spent watching video
Those are the facts of videos for website marketing, so now let's cover the biggest myth:
Myth: Video marketing is complicated, expensive, and involves lengthy outreach if you want to do it right.
Wrong.
You don't need to be all over YouTube with a fancy video featuring expensive actors. Even a video on your website can make a major difference. Having a video on your homepage prevents people from clicking away from your site ("bouncing").
In fact, videos have bounce rates 28% lower than text (17 Production). That means a single video on your homepage increases your business leads, engagement, and SEO (Google considers user engagement in its algorithm).
In 2018, one of the best website marketing tips is to create a simple video (whiteboard videos, for example) and put it up on your social media and homepage. Here are some other tips to help take your game to the next level:
Share your video on Facebook and Twitter:

Videos generate 1200% MORE SHARES than text and images COMBINED (WordStream).

Research keywords first:

I can't tell you how many times I see a wasted opportunity to send the right message with video marketing. Use keywords you find in your research to educate your viewer on what they want to hear. Using these keywords or phrases in your video lets visitors know they've found what they're looking for.

Be sure to tell your story:

Viewers love consistency. Keep telling your brand's story in each video. Simple as that.
Quick summary: Video is in. It is amazing for your SEO, user engagement, and branding. Make a short video, put it on your homepage, and share it on social media.
5) Optimize Your Website Analytics Strategy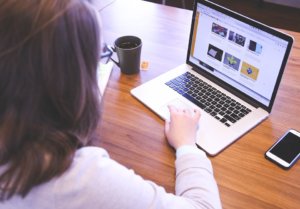 Google Analytics (GA) is one of the most advanced and useful tools in your business' arsenal. But it's also one of the most overwhelming. If you try too hard and attempt to track everything, you'll end up discouraged and wasting your valuable time on metrics that don't really matter. I think the biggest mistake I see from business owners is that they install GA, patiently wait for it to gather data, and then track metrics that have 0 bearing on their business success. So far this year, these are the metrics that have helped me bring the most success to my clients:
Mobile Traffic:

Mobile has surpassed desktop traffic and there's no looking back. Your customers are on their phones at their desks, on their couches, in the subway, and when they're out for coffee. Use mobile traffic metrics to answer a few key questions:

Where are visitors coming from?
How much time are they spending on my site?
Are they converting?
How can I improve my mobile UX?

Site Speed:

Remember how important loading times are? Make sure you are always checking site speed (of every indexed page) and following some of their actionable tips.

Conversions:

The be all end all. That's why you're in business, right? Sync YouTube and your Adwords campaigns to your GA and see how many people are actually converting. Use this data to optimize your advertising campaigns. If conversions are low, reevaluate your web design, ad campaigns, and keyword research.
Quick Summary of the Best Website Marketing Tips for 2018
I know that was a long and detailed article, so I'll sum up some of the most important tips here. Use these actionable strategies, and you'll turn an unsuccessful marketing strategy into one strong enough to survive the 2018 business landscape:
Start a blog and write good content:

Back it with keyword research and get creative. Provide good value to your readers.

Make life easy for your visitors:

Clear more white space on your homepage. Use the right keywords in the right places. Clean up your navigation menu (fewer pages = better UX). And always ensure your site loads as quickly as possible.

DO LOCAL SEO THE RIGHT WAY!:

Make sure to target the right keywords, optimize your My Business profile, and stay consistent across directories.

Videos:

This is self-explanatory. A nice video on your homepage is all you need to get started.

Analyze data:

Make sure to track the basic metrics that matter and don't waste time with the overly complex ones (you can hire experts if you want to handle them).
OK, that should at least get you started ;). This guide to website marketing tips in 2018 is all your business needs to start generating major traffic and making sales. One of the major reasons businesses fail at online marketing is they make it too hard on themselves. Take it one step at a time and be patient. You'll reap the benefits in time. If you still can't get it to work after this, then maybe you should think about outsourcing to an SEO expert. Let me know how it all works out!