The Various Types of Mobile Marketing Solutions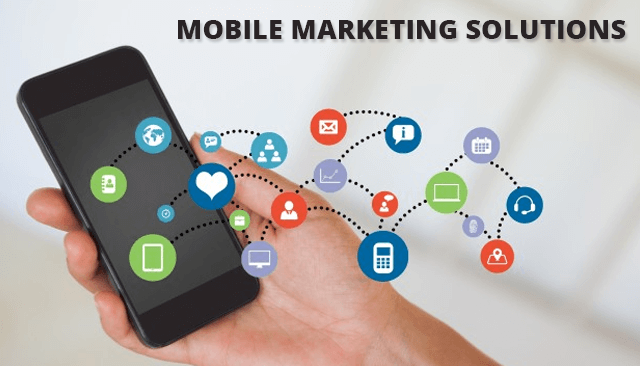 Mobile marketing is one of the biggest components of marketing, and it's not hard to see why. While PCs and laptops are already personal gadgets that display highly adaptable personal information, mobile phones or rather smartphones are the ultimate darlings of human beings. Everyone carries their phones at all times, and everyone gets devastated once they lose their device.
Today, on average, every individual owns more than one active phone and this means great potential when it comes to marketing. Just like online marketing mobile marketing involves various possibilities. In this read, we are going to take a look at a number of mobile marketing options. We are going to cover these options under two categories, subscription-based mass push marketing and location based marketing.
Subscription Based Mass Push Marketing
Options that fall in this category are quite similar to conventional marketing methods like direct mail as they need the user to subscribe for customized messaging. It's the up to the business owner or marketer to determine how far they go in terms of creativity and personalization with the messaging. Due to short attention spans, creativity will lend the business attention and goodwill as well. In this category, there are a few different options:
This form of marketing is compatible with any phone, but it is easily regarded to as spamming. Short messaging service campaigns are mainly used by lifestyle companies like boutiques and nightclubs. With a little creativity, however, this usually overlooked option can be worth it. That's because it is quite cheap and easy to implement, with SMS costs being as low as $0.01 per SMS when purchased in bulk.
Multimedia Messaging Service Marketing
This one is just like SMS marketing, but a bit more upscale. An MMS message a multimedia solution that is accessible in almost all types of mobile phones. This form of marketing can be a good, and relatively inexpensive means to reach a vast array of audiences. Of course, MMS services are more costly than SMS services, but as a business owner, you get the opportunity to use a more advanced platform to market your products or services.
This one is designed or smartphone owners. Availing this solution instantly limits your target audience, especially due to the different mobile OS. Also, developing the application for each different platform can be expensive. Of course, Android and Apple platforms are the obvious targets, but it may also be viable to design for Microsoft and Blackberry platforms. Mobile apps have almost no limits, but they can be very expensive to design and even market.
These services often receive the most attention. People are usually interested n combining their offline lives with mobile connectivity. This provides a huge potential for any firm that wishes to play into this combination.
With the current check-in services from firms like Facebook and Foursquare, your business location might actually do something for those mobile phone owners. With both services, you can give your clients coupons and badges once they check into your retail location. While this form of marketing has all the rage, checking also has its limitations. Only a few people who own smartphones use location-based services. However, if your business has a relatively small brand image, you may consider looking into it. Mobile marketing firms can also be of great help when it comes to optimizing your campaign. So far mobile marketing through check-in services is free, that is if you do not take into account the coupons you give your clients.
Another type of mobile marketing is the adverts you can display when a user is connected online. These adverts are just like the conventional online ads, but when implemented properly, they can be quite lucrative for your business in the long haul.
Google is one of the biggest platforms when it comes to marketing products and services. Many people do searches on Google or use apps like Google Maps. And with Android smartphones, Google mobile ads can give you a vast selection of mobile marketing solutions.
Another form of location based marketing service that's usually overlooked is Bluetooth mobile marketing. When a person's smartphone has an active Bluetooth connection, it's possible to send them customized services. This can be an excellent option to reach large audiences, but since most people don't expect it and haven't opted in, it might be deemed obtrusive. However, it can be an excellent way to present a map, discounts to your clients and even a guide to a huge event like a festival.
As you can see, there are numerous ideas and solutions to start your marketing campaign. You just have to have the willpower, patience, and creativity to start advertising to your clients through this domain.
Grow your online audience with the Guest Blogging. Here are the tips for the same.