7 Effective Tips For Writing Quality Content For Your Website
Writing quality content for your website does not have to be complicated, but it requires a slightly different approach to the rules you learned in school. Creating content for websites is a form of art since web visitors prefer skimming the text unlike print materials.
With literally millions of options available to them, Internet users prefer scanning the content quickly to find results. If they fail to find what they are searching for, they will quickly leave your website. Here are 7 tips for writing quality website content that engages and informs.
1. Identify the Target Audience
It is important to make sure that you clearly define who your target audience is before you sit down to write the content. Identifying the target audience will help you understand their needs and interests, which will help you customize the information and maximize the chance of the message actually reaching the intended people.
2. Do Proper Research
Research is critical when it comes to creating quality content. You must have extensive knowledge on the topic you are writing about. It is important to include metrics, data, and statistics to back up your claims and establish credibility. If you do proper research and develop quality content, you can develop a reputation as an authority in your niche.
3. Write for the Audience
You probably understand the importance of optimizing website content for the search engines using keywords, links, etc. While this is important, so is making the content readable and engaging for your human visitors. After all, the aim is to convert visitors into customers, so avoid marketing jargon and fluff and use conversational tone to connect with the audience.
4. Write in a Distinctive Voice
The content that you publish on your website is actually the voice of your company, and as such should be unique to the personality of your company. It is advisable to ensure that the tone of your writing aligns to the target audience, brand persona, and even business goals.
5. Use Logical Structure
If you write website content using logical structure, your readers will find it easier to scan the content to find information the information they seek. A large block of text can be overwhelming, boring and likely to make visitors turn away from your website. Use short paragraphs, lists, headings, and subheadings to break up the content into smaller sections.
6. Proofread Your Work
Once you create the first draft, read through it several more times and consider how you might be able to polish the rough edges. Writing usually tends to improve as it goes through several rounds of edits even if it was created by experienced creators of content. Proofreading is important for identifying any errors you might have made in the content that might affect the quality.
7. Get a Second Opinion
When you are writing content for the Internet, ensure that you keep your pride in check. It is rare to be a naturally gifted copy writer, so you can get one or two people in your company to read through the content thoroughly before you post it. You should have those people provide notes and suggestions so that you are confident in the quality of the content prior to posting it online for all to see. Learn more
The Bottom Line
Writing quality, engaging content is critical to turning website visitors into satisfied customers. It is not just about getting your content out there, but it is also essential to produce content of a very high quality. Search engines usually crawl website content and reward websites with properly written content with a high level of engagement by ranking them higher in the search results.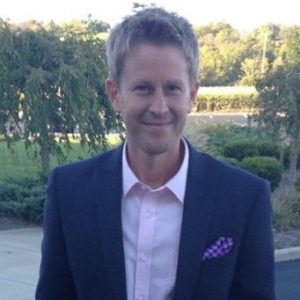 About the Author
Scott Keever is the owner of Scott Keever SEO, a professional and reliable Miami internet marketing company with a core specialization in helping businesses to grow exponentially. Join hands with us to take your business to a new height of success.