As the foundation of many businesses' social presence, Instagram is a powerful tool for driving traffic, increasing sales, and connecting with customers. Proven to be successful time after time, Instagram has revolutionized how companies interact with their target audiences.
With a staggering 59% of marketers planning to invest more in Instagram this year, it's no wonder why many are not satisfied with their current progress. If you happen to be one of them, know that you're definitely not alone!
Brimming with more and more brands joining the platform, competition is fierce to say the least. Despite this fact, taking steps to amplify your audience size is certainly worth it for one primary reason–the bigger your audience base, the higher likelihood you have of wowing them!
Ready to alter your online persona and draw in genuine, natural Instagram followers? Let this post show you how it can be done!
Best Ways to Increase Your Instagram Followers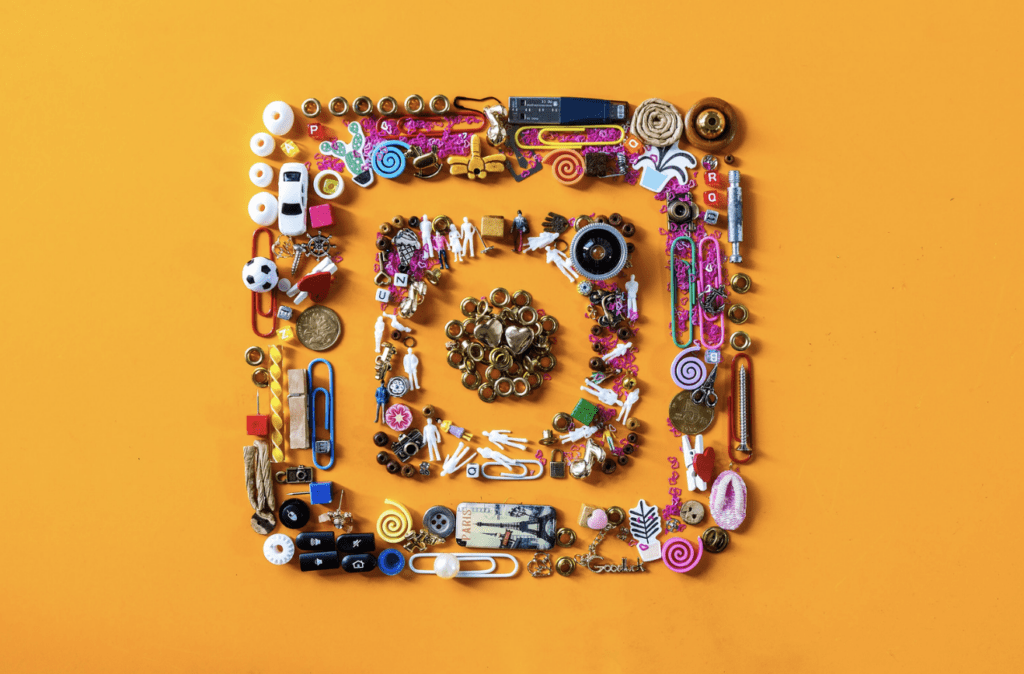 Before we dive into the specifics, I'll be talking about the process of cultivating an authentic following here. And yes, this distinction is essential!
Some brands are tempted to take shortcuts in an effort to rapidly increase their Instagram following. However, we believe the best way to grow is through organic engagement and therefore never promote unethical 'pay-for-play' sites.
In the end, these services are not worthwhile for brands. Instagram's algorithm eliminates fake accounts and engagement from robots that have been compensated, so investing your money in another solution that yields true outcomes is a smarter decision.
Although it may require a bit of effort, growing your audience organically is totally worth the extra work. To assist in building an engaged and authentic following on Instagram, we've compiled our top ten tips – check them out!
1. Properly Optimize your Instagram Profile
Take a deep breath and stop worrying about expanding your following; first, make sure that you have optimized your Instagram profile for success. Ask yourself this: does my page appear reliable and trustworthy? You can start by improving the below elements to ensure maximum results:
Show the world who you are and what your brand stands for with an eye-catching Instagram bio, featuring a captivating slogan, tagline, and branded hashtag.
Make a lasting impression with your profile picture!
With your bio link, you can determine exactly where web traffic goes when they click it.
It's these details that establish your brand identity on Instagram, but equally as crucial is their effect on how discoverable you are. In order to create an account that followers will flock to, which means:
Having an easy-to-remember username. For the best chance of success, opt for your brand name or a variation that closely resembles your existing social media handles. If you have an exceptionally long moniker, shorten it to something recognizable by those who follow you.
Professional Profile Image. The perfect logo size is a must. Ensure that any text in your profile picture can be easily read on mobile screens for optimal visibility.
Properly Using The Bio Link. If you hope to engage your Instagram followers and drive them to convert into real leads or customers, this is paramount. It's the only way for you to guide social traffic with precision toward your website or promotional campaigns.
Linking to your homepage is useful, yet there are better approaches for driving significant engagement. Creating a social landing page that funnels viewers to various links can help facilitate more meaningful interactions.
By giving your audience total control over how they interact with your business, you are providing them with a far superior user experience. Your followers will truly appreciate this!
2. Post Consistently
Constructing and sustaining forward energy is essential on Instagram; otherwise, your posts will most likely fall flat.
Keep your community engaged and captivated by producing valuable content on a regular basis. Do not let your Instagram account become dormant – make sure to post frequently!
Staying consistent with your posting schedule is paramount. There isn't an exact number of posts you must adhere to, however, it's best practice for most brands to post daily or near daily. This has proven successful through our own research on how often one should post!
To get the most out of your posts, take a look at this quick reference guide. Peak engagement with Instagram content is seen during mid-morning and early afternoons on weekdays – making these optimal times to post for maximum exposure!
Struggling with getting your posts seen? We understand. Utilize features such as Stories to ensure that more eyes are on your content, even if it was missed the first time around!
3. Pre-Plan Your Posts
Brands are undoubtedly dependent on Instagram's algorithm for reach, yet posting at the optimum times can still give your posts added visibility. It is always wise to employ strategies that will increase engagement and grow your brand awareness.
This underscores the significance of planning Instagram content.
Pre-planning your content not only provides organization but also excellent control over what and when you post. Instagram scheduling tools help achieve a consistent, regular rhythm of posts. Additionally, the ability to share content across other networks is instrumental in maintaining that cadence.
4. Engage with customers, brand advocates, and influencers
If you want to amass more Instagram followers, the most effective way to do so is by interacting with your audience.
One of the most effective methods to build relationships with other bloggers is by responding and republishing their content.
Take advantage of the effectiveness of user-generated content. UGC campaigns are a great way to demonstrate your investment in your followers and create social proof. For instance, Drunk Elephant often shares posts from their followers with hashtags like #BareWithUs and #DrunkBreak.
Collaborating with influencers who already have a large following is an excellent way to expand your brand's reach. Content creators can get your business in front of the right demographic, and generate continuous recognition for your products.
5. Steer clear of bogus Instagram followers
Investing in fake Instagram followers may appear to be an expedient way to rapidly expand your audience, however, the consequences for doing so are not worth it. Fake followers can provide a false sense of success and don't have any tangible benefits.
Furthermore, if you're detected engaging in these activities then both your and your business's reputation could suffer irreparable damage. We understand how tempting this kind of shortcut is; which is why we want to make sure you know all the facts before making such critical decisions on behalf of yourself or your company!
Baffle your potential organic followers. A dormant, low-interaction account that nevertheless boasts a large following will not only fail to attract attention but also causes fans that would have followed you and participated in your conversations to take their attention elsewhere.
Offer no financial benefit to your business. Consider this: Your automated followers cannot purchase your goods, can they?
Create no excitement: How many of your 10,000 phony followers will be drawn to your posts if they're overwhelmed with spam comments? Does it really have any value whatsoever?
Authentic individuals are able to actively interact with your Instagram posts, from sharing and liking to commenting. Moreover, real followers sincerely value the effort you put forth in engaging with them.
Scott Keever SEO is an example of how to engage with customers, taking the time to answer questions and respond to followers. This effort has resulted in countless satisfied return customers who are enthusiastic about sharing their positive experiences with others.
If you have the need to buy followers or likes, make sure you are getting them from a credible source. You will also want to ensure you pay a bit extra to get real active users.
6. Strategically display your Instagram to maximize its reach!
If your aim is to garner more followers on Instagram, don't be bashful about promoting it. There are many different methods for elevating your 'gram; here are a few of them:
Make it easier for customers to find and interact with your business, by integrating social media icons into your website and marketing emails. With these visual cues, you can instantly grab new leads while strengthening connections with existing ones.
Enhance your homepage or product pages by featuring a stunning Instagram feed. A plethora of successful e-commerce brands has already implemented this strategy, as seen below!
Increase your visibility and engagement by sharing Instagram-specific content or news on other social media sites. As an example, why not use TikTok or Facebook to spread the word about an impending IG Live you have planned?
7. Deliver content that your audience actually craves to engage with.
We understand that it's not easy getting the Instagram formula just right. From filters to captions, content types to post times; there are countless factors to take into account. And let us not forget about the unpredictable algorithm of Instagram!
With so many parameters at play, having a successful presence on this platform can be quite difficult… But don't give up hope – you can master it with enough practice and patience!
Every brand has its own unique needs, meaning that a successful format and timing for one business may not be effective for another.
For example, some companies are passionate about Carousels while others prefer Reels. The truth is that each approach can be successful as long as you test it beforehand to ensure the best results. On Instagram, understanding which type of content performs better than others is critical for success. Therefore testing your content before publishing it is essential!
Instagram's integrated analytics are incredibly resourceful, but investing in data-tracking tools will take your performance and insights to unprecedented heights.
Rely on the confidence-building power of analyzing your content variables to create an effective strategy.
Don't know where to start? Consider analyzing your competition! An astounding 90% of brands report that like-minded social media accounts are hugely advantageous, due to the wealth of data they can glean from them.
Although you should never copy your competition, it's beneficial to analyze what they are doing that is successful. Taking a few moments out of your day to keep tabs on the competitors can be extremely rewarding in the long run. A little bit of competitive research goes a long way!
Keep your eyes and ears open for any new Instagram trends that may be emerging. That way, you can capitalize on platform-wide opportunities to jump into trending content formats before anyone else does.
For instance, Reels are thriving at the moment. According to our data, 66% of consumers would love for brands to create more short-form videos. So if you're looking for trends that will bring your brand success and engagement, pay attention to Reels!
8. Generate engaging dialogue with your target audience.
Have you ever considered leveraging Instagram as a customer service channel? After all, 60% of marketers have already adopted the platform for this purpose. Furthermore, asking questions and sparking dialogue with followers is an effective way to create engaging posts that will cultivate genuine relationships with your audience.
So don't forget – Instagram isn't just about pretty pictures!
From thoughtful questions to delivery inquiries and effusive praise, Cometeer's Instagram followers leave no stone unturned when it comes to interacting with the company. Check out below how adeptly they handle every type of comment:
Proving your support and replying quickly communicates to people that you value them.
You'll be in disbelief when you witness how quickly your Instagram following can grow once you start to portray yourself more authentically. According to Index research, a whopping 89% of customers are significantly more likely to buy from a brand that they follow on social media. From 'likes' and comments, all interactions matter!
Remember, responding to inquiries and comments is essential for achieving sustained followership or customers. It could be the difference between success and failure.
9. Uncover hashtags used by your supporters and explore the conversations happening in those spaces.
Hashtags have been a staple of Instagram since its inception, but their efficacy for gaining new followers has decreased drastically. Posting with excessive amounts of hashtags no longer yields the same results given the overwhelming noise on this platform. Instead, focus on crafting meaningful messages that resonate with your target audience as a surefire way to increase engagement and gain more followers.
Companies should strive to be ahead of the game by utilizing industry-specific hashtags that are pertinent to their clients. Take Lashify for instance–they often post content geared towards #LashEducation. These types of tags are far more specific than generic tags such as #beauty, and could really help a brand stand out in its particular niche.
10. Make your Instagram followers feel like royalty by taking proactive steps to keep them engaged and delighted.
If you strive to keep your Instagram following happy, then you will notice a rise in audience growth. The most successful Instagram accounts boast both fans and communities; followers are not enough!
Below are the fundamentals for a successful account that followers will appreciate. Incorporate them in your own unique way, while being keenly aware to not sound desperate or overly promotional and staying true to your brand's voice and ideals. It is essential to remain genuine at all times!
To gain free Instagram followers, one must create a genuine online community. This often means forging customer connections and highlighting the people behind your brand through captivating content that reveals its character. Ideas to include:
Inspiring content
Funny content
Resharing user-generated content with creative captions
Inspirational storytelling posts
photos and videos of BTS
Content that sparks conversations about significant causes and issues in our world.
How To Buy Instagram Followers The Right Way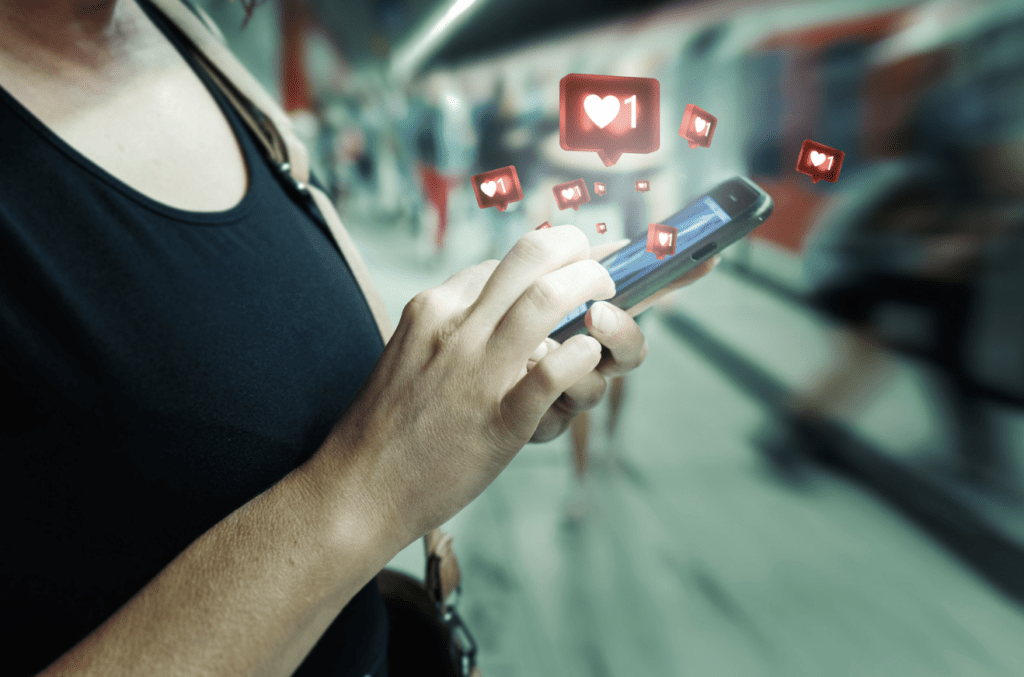 When it comes to buying Instagram followers, there are many strategies and options available.
At the end of the day, however, it is important to remember that these followers must be authentic and genuine for maximum effectiveness. That means avoiding spam accounts, bots, or other deceptive tactics. Here are a few tips to consider when starting your search:
1. Research reputable companies: Before committing to a company, read reviews and ratings on trusted websites like Trust Pilot and Better Business Bureau. This will help you determine which companies are the most reliable.
ProTip: Buzzoid is the best place we have found to buy real active Instagram followers.
2. Choose the right package: Different packages offer different followings at various prices. Make sure you choose one that fits your budget and needs.
3. Verify the authenticity: Always make sure that any followers you purchase are real people and not bots or spam accounts.
4. Promote your account: Once you've purchased a package, start promoting your account on social media to attract more followers organically. This will help boost your follower count even further.
5. Be consistent: Consistency is key when it comes to growing your follower count. Keep posting interesting content regularly and engaging with your followers for the best results.
6. Monitor your progress: Don't forget to monitor the progress of your account over time, as buying followers alone won't be enough to grow your following. Analyze the performance of each post, and take note of what's working and what's not. This will help you refine your content strategy as well as keep track of how your follower count is increasing.
7. Buying Likes: If you are going to buy followers, you might also want to invest in likes. Buying likes for your posts will help increase engagement and visibility, which in turn may attract more organic followers to your profile.
Protip: We found Buzzoid to be the best place to buy real instant Instagram likes.
By following these steps, you are sure to see a steady rise in your follower count over time!
How are you growing your Instagram following?
Here are some of the best ways you can personally grow your Instagram following:
• If you want to capture the attention of your target audience, post content that is both compelling and meaningful for them. Quality material goes a long way in developing relationships with your customers and inspiring loyalty.
• If you want to increase your reach, maintain a regular posting schedule and use hashtags on each post. This will make it simpler for others to locate your content!
• Interact with other accounts who have the same passions, comment on their posts, and follow them in return.
• Unearth the power of your content using Instagram's Insights feature to track its performance.
• Show your admirers how much you value their presence by sharing meaningful, follower-generated content.
• Harness the power of contests and giveaways to grow your reach and engagement rate!
• Generate a unique hashtag made for your account, so it's simpler to locate posts associated with you.
• Forge relationships with market leaders in your field to amplify the reach of your company and have them feature you on their platforms.
• Connect with your audience and keep them informed about the latest news from your business by frequently posting stories.
• Leverage exclusive deals, offers, and discounts to boost your sales with Instagram!
• Leverage pertinent video content to expand your reach and foster engagement.
Conclusion
These strategies will help you boost your Instagram presence and reach a wider audience. As the platform continues to grow, so should your efforts in order to keep up with other businesses.
By utilizing these tactics, you'll be able to gain more followers and increase engagement on your posts. Start making use of them today and watch your account flourish. Good luck!