The Role Of a Digital Marketer In Rankings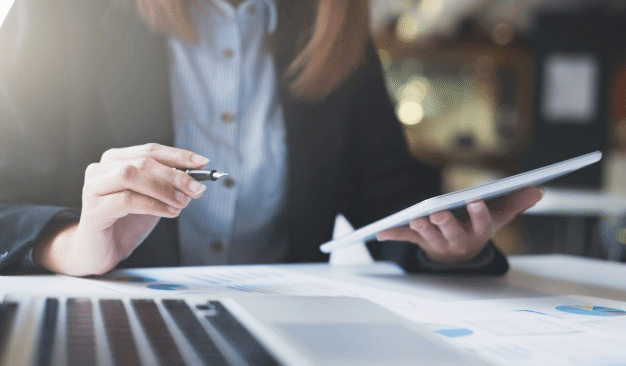 If you are looking to compete in the digital marketplace in today's highly competitive industries, you are going to need to become or hire a professional digital marketer. There are many reasons you will need to do so. Becoming a digital marketer is essential to competing in today's competitive landscape because there is so much more competition to worry about. Below, we will talk about some of the main reasons why the role of a digital marketer can be integral to achieving high rankings.
Why a Digitial Marketer Is Essential:
The biggest reason it is so important to hire a professional digital marketer to assist you is that SEO is a dynamic industry. Because SEO is such a dynamic industry, it is essential to really focus on getting the best possible help to rank well in the search engines. Without knowing what works and what doesn't, you are simply not going to be able to compete at the same level as your competition. Because SEO is so dynamic and because it is constantly changing, it is very important to have someone working for you that knows what the changes are and how to compensate for them. Without being able to compensate and/or adjust for the changes, you simply are not going to be able to achieve the kind of results that you are looking to achieve with your SEO efforts.
Another reason why hiring a professional digital marketer is so important to the success or failure of a business in today's competitive landscape is because they will know exactly how to perform the necessary keyword research that can propel your business to new heights within the rankings. Without targeting the right keywords, you are simply not going to be able to rank as high as possible for related and buying keywords within your respective industry. Because of this, it is essential that you focus on optimizing your content and marketing with the right buying keywords that are going to help position you the right way within the industry.
Without having a dedicated digital marketer on hand, you are simply not going to have enough time to take on the task while keeping up with the various processes and tasks involved in your business. Because of this, hiring a dedicated digital marketer can allow you to save a significant amount of time without having to sacrifice quality when it comes to the implementation and execution of your digital marketing strategy. Having sacrifices in this area is only going to end up hurting your overall ranking potential. Hiring someone to handle it for you is going to help position you in a good way to be able to achieve the highest possible rankings.
4. Your Competition Is Doing It
Another reason you should be considering hiring a professional digital marketer and the reason it is so important is that your competition is already doing it. It is very likely that your competition has already hired a digital marketer and begun to implement various digital marketing strategies in their marketing mix which is giving them a strategic advantage over your business. Without hiring one yourself, you are simply not going to be able to keep up with the latest changes within the industry and with your competition in terms of their marketing efforts.
When it comes to digital marketing, it is a much more affordable way to market than using traditional marketing techniques and strategies that can cost a significant amount without being able to track anything. Because digital marketing largely allows you to track just about everything, it is going to allow you to figure out what works for your business and what doesn't. This alone makes digital marketing strategies worth it because you are able to have a good idea on what is going to work for your business and what might not be worth the extra money or effort.
Overall, there are so many different reasons you are going to want to be sure to invest the necessary time, resources, and energy into your digital marketing efforts. Without a sound investment in your own digital marketing efforts, you are simply bound to fall behind your competition which is going to put you at a significant competitive disadvantage when it comes to competing on the marketplace. There is much to consider when you are looking to improve your ranking potential.
By focusing on your digital marketing efforts and trying to find the best possible strategies to invest in, you should be able to improve your own potential and rankings as a direct result. Digital marketing is the future and it is important to have people that know what they are doing in charge of your efforts.
Do you want some more traffic to your website? Check out Guest Blogging Techniques that can bring added traffic to your business website.