The modern day SEO best practices also include delivering the best end user experience (UX). Up until a few years ago SEO was really very simple. All you had to do was simply stuff a bunch of keywords in a page full content and voila! You could easily rank among the number one sites on the SERPs but now Google and other leading search engines take practically countless factors into account. While they determine which pages are going to rank high in search engine results pages (SERPs) they are going to scrutinize each and every aspect of the content that we upload.
There are many elements of the end user experience (UX) too such as CTA's or Call to Actions that have been included in SEO best practices. This means that the ease with which one can navigate through your site is important too. The quality of your content is going to matter too and that is what makes visitors want to stay on your page and give you a chance to engage them. Apart from all this your site has to be utterly secure, very fast and mobile-friendly as well.
It's as if SEO and UX have partnered with each other in a way that it is impossible to think of one without thinking about the other. Let's say that if SEO targets the leading search engines, the end UX targets your website's visitors. They both have a common goal and that is of giving your users the best experience.
The Perfect Example Of SEO And UX Working Together
Your Headings
What do the headings of a newspaper do for you? They make finding relevant information on a printed work easier for you. Similarly, the headings of a website or a webpage make it much easier for both your visitors and the leading search engines and their crawlers to understand and analyze your content. All the headings and subheadings in your content should be able to tell your readers and the search engines alike what information the following paragraphs and sections hold for them. They also show the relevance of content and its logical hierarchy.
Ease In Navigation And Intuitive Site Structure
There are practically countless websites out there that simply don't understand the importance of site navigation and thus fall flat on their faces when it comes to attracting visitors. Your site structure is very important for your users and it also acts as a roadmap for the leading search engines. It so happens many times that a lot of your visitors do not enter your website via your home page and that is why your site needs to be very easy to navigate. Apart from that, clean site navigation can also lead to sitelinks which appear in Google's SERPs. The various algorithms by Google usually decide which sites get these sitelinks and which ones return empty handed. This decision will be based on the site's structure. Securing these sitelinks means more traction with your users and that means more clicks for you.
Mobile Site Experience
Don't underestimate the power of "mobile experience." Website speed is definitely one consideration, but its ability to scale on a mobile device is what makes it so responsive and ensures better user experience. Your mobile website as a whole should appeal to your users and that includes its look and feel, site structure and navigation, texts and images and so forth.
When Google released its mobile-friendly update in the year 2015, numerous webmasters and SEO experts all over the globe had to make their sites more "mobile-friendly" and thus it has now become an important ranking factor. And now rumors are that the first ever "mobile-first index" is going to be released in the year 2018. After this release your mobile site will rank as your "main" website.
Yes, whenever Google's algorithms would calculate rankings it will be more and more essential for webmasters to make their user's mobile experience more worth their while. This will directly impact their rankings because if they are not able to deliver the best mobile experience to their user, their popularity will suffer and so will their rankings in the SERPs.
SEO + UX – A Win-Win For You?
We can now see clearly how SEO and UX work together to create a successful website. The end user experience matters to you a lot because both your human visitors and crawlers of the leading search engines would be affected by it. But what do you think is more important? What all do you consider while creating content for your website? How do you come up with a design that attracts your users? Let us know down below.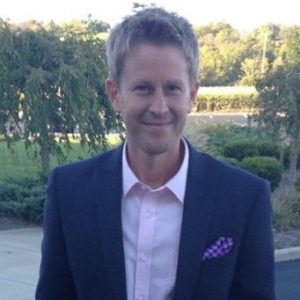 About the Author:
Scott Keever is the owner of Scott Keever SEO, a professional and reliable SEO agency in Tampa with a core specialization in helping businesses to grow exponentially. Join hands with us to take your business to a new height of success.