How to Effectively Grow Your Business through Instagram Ads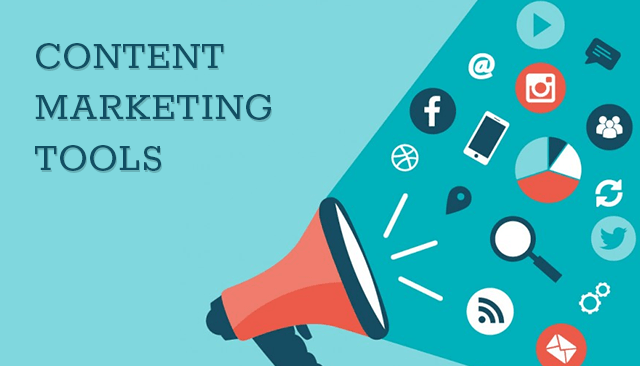 Growing Your E-commerce Business
Google claims that by the year 2020, most of the searches will be done through voice search. Therefore, it is only proper to assume that the basic optimization of websites and online platforms will begin to shift the digital marketing world. It's funny how the internet has an ever-changing environment. One should know how to cope up with all of these or else their website traffic might start to plummet. Surely, a great number of business owners fail to recognize one aspect when it comes to growing their online business – making use of social media!
Growing your e-commerce business straight from the bat is harder than you think. Figuring out which online platform can help you drive up sales; now this is something you can work with.
With our era's technological innovations, it can be hard to catch up with all of this information. Technology should be beneficial for all of us but it only leaves us confused. Let us do all the dirty work for you and allow us to guide you through everything the internet does. If you are looking for ways to grow and establish your online presence, let us be the one to show you how there are so many ways to utilize social media platforms.
We at Scott Keever SEO inspire action and inspiration. With our help and expertise, you can not only grow your e-commerce business, but you can also meet your business goals effortlessly. Get business results and start caring about what your customers really need.
The True Effects of Social Media
Social media has taken over the world. For one, Instagram has over 800 million monthly active users. There are a great number of studies showing the positive effects of social media platforms on the marketing strategies of various companies. If the number 800 million intimidates you, don't let it get to your head. If you think about, this is actually a great opportunity for you and your business to utilize this platform into part of your overall marketing strategy. Don't know where to begin? Well, that is our job. Allow us to build your brand through Instagram ads.
Did you know that about 71% of the customers who had an excellent social media service experience with a particular brand are likely to recommend the said brand to others? You see, the power of social media goes beyond your company's marketing strategy. It can also heavily affect how you handle your brand engagement and customer service.
Did you know that 80% of the businesses online assume and think that they are delivering excellent customer service when in fact, only 8% of their consumers are saying that they agree? With our help at Scott Keever SEO, we can match these numbers and let you see any discrepancies in your claims. You get to promote your online business whilst knowing what makes your customers happy.
Did you know that consumers go on these social media platforms before making a purchase? This is the true effect of social media. This is what we will use to drive up your sales, establish your web presence, and increase your conversion rate. We can help you find your balance by increasing your customers' online engagement as well as your business' following.
Increase Your Traffic by 200%
Increasing your business through Instagram ads seems a bit vague. What we do at Scott Keever SEO is to make sure that every post you make will exude your brand image. We can teach you the true meaning of "Instagram is about aesthetics." Nonetheless, we can help you locate your ideal customers and let you in on what your competitors are up to. We teach you how to properly curate hashtags and use promotional posts through basic SEO practice. We help you pay attention to your analytics.
We can teach you everything there is to know about social media platforms! You see, figuring out which social media platform that works best for your business is not enough. You need to be able to identify the elements of a particular online platform and use that to your advantage.
Are you aware of the five ad formats on Instagram? With our help, you can effectively incorporate all of these into your marketing strategy.
Photos
Videos
Carousel
Canvas
Story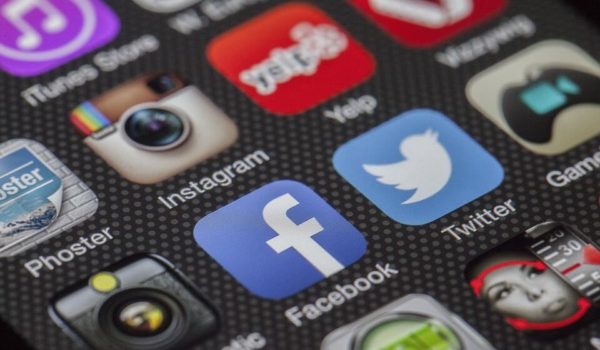 Get Ahead of the Competition and Gain More Clients
We help you gain an online advantage over your competitors. As a result, you'll gain more clients quickly. Establish your competitive edge through awareness, conversion, and consideration.
Awareness
Build your brand awareness and local awareness by achieving proper reach and frequency on your Instagram posts.
Conversion
You can effectively increase your product sales through website conversions, mobile app installations, mobile app engagement, and the use of dynamic ads on Instagram.
Consideration
In addition, we can help in allowing new audiences to find your products and services through various social media platform like Instagram. As a result, you can achieve better reach and frequency on your posts as well as increase your website clicks and video views.
Reach People Who Matter the Most
With our help, you can use Instagram ads to reach the people who matter the most – your desired customers. You can reach your audience using our precise targeting options.
Automated targeting
We can help you find new audiences who may be interested in your products and services. With automated targeting, we make use of location, interests, and demographics.
Lookalike Audiences
With our help, you can find people who are similar to your existing consumers.
Interests
We use your audience's interests and match it with what your products and services have to offer. If you are at a loss as to where you should begin, this is our job. Allow us to investigate what your online customers are doing. Through their activities, you get to know more about who they are; thus, you get to know about how they think.
Behaviors
With our help, you can learn more about who your customers are through their online activities, what they do on and off Instagram.
Demographics
With our help, you can effectively narrow down your audience based on basic information such as age, languages, gender, and such.
Location
We at Scott Keever SEO identify the importance of location when growing one's online business. Let us target your new audience today based on specific locations like country, state, province, and city.
Our Years of Experience in SEO
The big question would be "Why should you trust us with all of the dirty work?" If you are a bit skeptic, we get it. Unlike other companies that offer you results without any proper explanation of the process, we at Scott Keever SEO lets you understand how we work.
Over the past years, we have already assisted a great number of businesses in effectively increasing their profit with the use of our SEO expertise. We at Scott Keever SEO are proud to note the number of Google certifications for Adwords under our belt. Your web presence will be properly optimized with the use of our knowledge on search, mobile, video, display, shopping, and analytics.
Are you still confused as to where all of these fit in into your road to growing your online business through Instagram? Talk it out with Scott today and see how you can find online customers and expose your business through social media. Getting in touch with us has never been this easy. You can grow your e-commerce business by booking a free consultation on our website today!