Partner with the #1 Ranked SEO Agency
– Before your Competitor Does.
ROI Based Proven Results
Aquire More Clients
Gain Insight to Your Competition
Get more traffic to your most important pages
Boost rankings with proper Keyword Research
Here's What To Expect When Partnering With Us:
On average we have been able to more than double our clients visibility
Websites ranked on Page 1 of Google
Client Retention Rate. We build last relationships!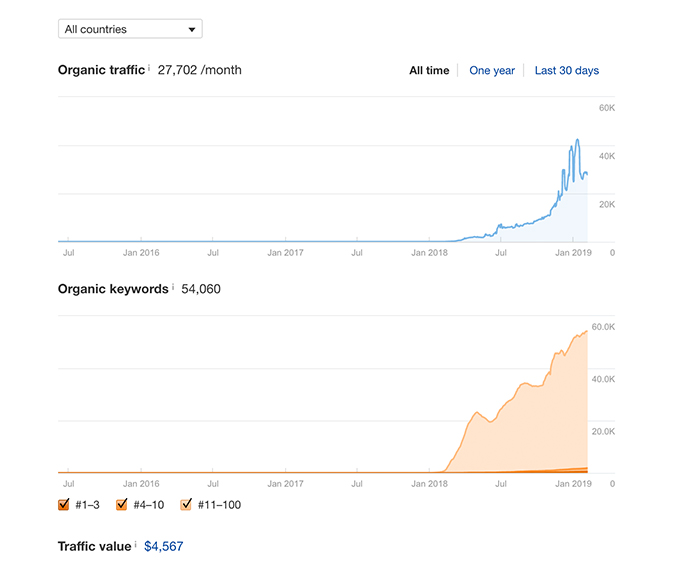 We are Fort Worth
Digital Marketing Experts
Running your business takes up most of your time. Allow a professional SEO agency to manage your online marketing more affordably than hiring someone in-house at minimum wage.
At Scott Keever SEO we offer Internet Marketing Services, Website Design, and Search Engine Optimization for all types of businesses in the Fort Worth area. Let us help you get the online exposure you need to succeed.
Give us a try today. Monthly plans starting at $1000 with NO CONTRACT
Our SEO Fort Worth Services
Grow Customers

Let us help you drive more customers to your website. More customers means more revenue to your business.

Increase Exposure With Fort Worth SEO

Give your business the boost it needs to be seen by new clients. You have customers looking for you, let us help them find you

Increase Revenue

Help your companies revenue grow by attracting new customers and ranking over your competition. Let us help!

Let's Be Partners

Not only are we here to improve your Search Engine Rankings we are also your partner. We will become one of your companies most useful resources. We have years of experience and resources.

Marketing Insider

We have trained with some of the best SEO experts in the industry. We attend weekly webinars and mastermind groups with the countries leading SEOs. These connections help set us apart.

Monthly Reporting

We keep you up to date with your websites progress with monthly reporting. We work closely with you to ensure we help you achieve your businesses goals. Communication is key!
Our Results-driven Approach
Scott Keever SEO Fort Worth provides Google approved methods to increase your rankings and online visibility. Our performance speaks for itself, let us help your clients find you the same way you found us.
Our Fort Worth SEO Packages are Designed Around Creating Revenue.
As your Fort Worth SEO consultant it's our passion to create a game plan that will grow your business both visibly and financially. We have ranked 100's of sites to page 1 of Google. If your site is not currently in the top 3 Google search results you are missing out on potential revenue.
Are you ready to get more relevant visitors to your webpage and boost your sales? If you're nodding your head "yes", then contact Scott Keever SEO to schedule a free consultation.
You'll speak with Scott to learn if online marketing is right for your business, and to see if we're a good fit to work together.
During your conversation with him, you will also discover the specifics of how your business can benefit from web optimization -and which strategy and action plan is best for your individual business.
To sign up for a free consultation, simply go to the application page and fill in your details. There's no obligation but there is an incredible opportunity to see what we can do for you.





Directions to Our Fort Worth Office Location
Servicing the Fort Worth, Scott Keever SEO has talent and industry experience, we are guaranteed to deliver successful results. Call for a free consultation with a certified Seo analyst. Scott Keever SEO is located at Fort Worth. Call us to schedule your free website analysis today.
Scott Keever SEO is conveniently
located near Top Attractions in Fort Worth
A Quick Guide on the Benefits of Local SEO in Fort Worth for your Business
Trusted Fort Worth SEO Services Increase Visibility And Results
Scott Keever provides proven, effective search engine optimization services customized for your Fort Worth, Texas, company. With over one hundred sites ranked on the first page of Google, our leading-edge strategies have helped clients achieve a 200% increase in visibility online. Voted a Top SEO Agency by Upcity, you can depend on us for all your search optimization needs. We offer free consultations and hassle-free services. Contracts are never required, and you can cancel at any time.
Our Methodologies For Getting Your Business in Fort Worth To Rank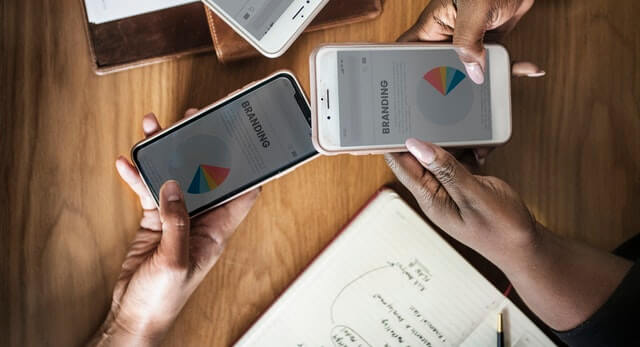 Map And Local SEO
These days, people use maps on their mobile phones and other GPS systems to find things they are looking for at the moment they're looking for it. Our local map SEO services help ensure that your company shows up when people are searching. Instead of letting valuable traffic drive on by without a peep, we make it easy for interested searchers to click, call, or stop by your establishment.
Search Engine Optimization
Search engine optimization – or SEO – strengthens your business website to rank higher than other companies in target demographics. SEO is useful for boosting visibility and generating more leads and revenue through organic search. Our techniques and tactics have helped us bring over one-hundred websites to the top, and we'll do the same for your site.
Pay Per Click Marketing
Our Pay Per Click – or PPC – Marketing services help to maximize your results, and your returns on your ad spend. Unlike other agencies that target highly competitive (and expensive) search terms, we complete research to uncover relevant keyword phrases with lower competition. Once identified, we choose phrases with the highest potential for return on investment and create a custom landing page to maximize conversions. Call tracking helps us record the results so we can prove the outcome of the campaign.
We Use The Same Techniques For Ourself!
When you work with us to build visibility for your business, you can rest easy knowing that we use the very same techniques and tactics on your website as what we use for our own brand. Our SEO team has over two decades of experience working with clients in multiple verticals and industries.
How are we different from other marketing companies? We understand the importance of achieving – and sustaining – local rankings. Our business depends on it, too. We built our business reputation by helping our clients outrank their competitors using focused search engine optimization techniques.
Our system offers you the fastest solution for achieving high rankings in local search. We use analytical keyword phrase research, high-quality localized content, and outreach to ensure that your company meets targets, goals, and KPI.
We never use gimmicks, shortcuts, or tricks to provide exceptional results. We value our clients and wouldn't do anything to jeopardize the long-term success of a winning, white-hat local search engine ranking.
Get Ready For A 200% Increase
While we help make it easy to raise to the top of local results, we also have to ensure that your site is ready to handle the tests of increased website traffic.
To ensure that your site is up to speed, we run a battery of tests for speed and other criteria. Websites with slow response time get optimized to meet the higher standards that major search engines demand.
Google gives preference to fast loading sites, if your website is too slow or takes a long time to respond, the chances are good Google will award the valuable traffic to a competitor with a more competitive site.
After evaluating your site, we'll make tweaks and adjustments to ensure your site can handle the influx of website traffic. All websites meet the requirements of Google and other major search engines.
Establish Authority In Your Local Market
Our search engine specialists help clients establish authority in their local markets in multiple ways. Compelling, fresh content is another aspect of digital marketing that helps clients dominate their local market.
Become The Talk Of Fort Worth On Social Media
Getting the word out can be half of the battle. When you work with our team, we make sure that the people of Fort Worth know about your company. We utilize a variety of techniques, including videos, social media, web content, and advertising, to get your brand or company displayed to thousands of potential clients on multiple platforms and applications.
Generate Fresh Leads Effortlessly
What we do is pretty cool, but it isn't magic or hoping that makes it happen. We take our knowledge and understanding of dominating local search and apply it to your company. We always like to present our customers with a 'win-win' situation. We do what we do best to achieve better results for you, and get the benefits of more business and return on investment. We use analytical data to determine which areas need attention and make improvements based on our findings and conclusions.
Our system has proven itself in multiple verticals and industries. Unlike many other search engine optimization agencies, we provide a transparent and straightforward service. We let you know what we're doing on our end, so you get a better understanding of the value we bring to your business.
Why Choose Scott Keever For Your Business SEO
We are not your typical search engine optimization agency. We focus on providing results in local searches. People are on the move, and they want the products and solutions they're searching for quickly. Our services help to assure that your company has a strong presence on maps so that people can drop right in at your business. As you can imagine, this has an incredible impact on your bottom line.
With over two decades of combined experience helping businesses grow their reach online, we've learned everything in a 'hands-on' capacity. We've worked with all kinds of keywords and budgets.
Our track record of helping over one-hundred sites in dozens of verticals and niches, we can help companies of all varieties to get the rankings that grow their business.
And, you don't just have to take our word on it. With an A+ BBB Rating, we are a Certified Upcity Partner and featured on USA Today, Forbes, and Entrepreneur. As a Google Certified Partner, we have the experience and tools to manage advertising campaigns that drive traffic and sales.
Since we are so confident that you will get your desired results, we never make our clients sign lengthy or complicated contracts. If you're unsatisfied with the service for any reason, you are always free to cancel at any time.
We use a convenient month to month billing. And, if you do decide to cancel, we never take your decision personally. You are always welcome to come back, no questions asked.
If its time to take your company to the next level, our team is prepared to help you elevate your Fort Worth business with proven techniques and tactics that have proven successful over and over again.
Because this is a valuable and proven system, we only work with clients who have at least $1,000 per month to invest in their marketing efforts, and we hope you understand.
For your convenience, we always offer a free, no-obligation consultation to new prospective clients. If you're interested in dominating local and map search, it costs you absolutely nothing to find out more.
If you're ready to leave the local competition in the dust, get in touch with Scott Keever SEO today!