Affordable, Award-Winning SEO
Receive Your Free SEO Analysis Today!
Are competitors outranking you for lucrative key terms? Are you investing time and money but never seeing any benefits?
Scott Keever SEO is an award-winning SEO company that helps businesses dominate Google. And you don't have to spend your entire marketing budget either.
We have a decade of experience customizing campaigns for businesses of all sizes and budgets.
In an industry full of empty promises, Scott Keever's company values are transparency, accountability, and quality. Your custom SEO campaign will ignite your rankings and drive more targeted leads to your business. Scott even personally oversees the campaign he builds for you.
Your competitors are already outranking you for lucrative key terms. Scott wants to change that.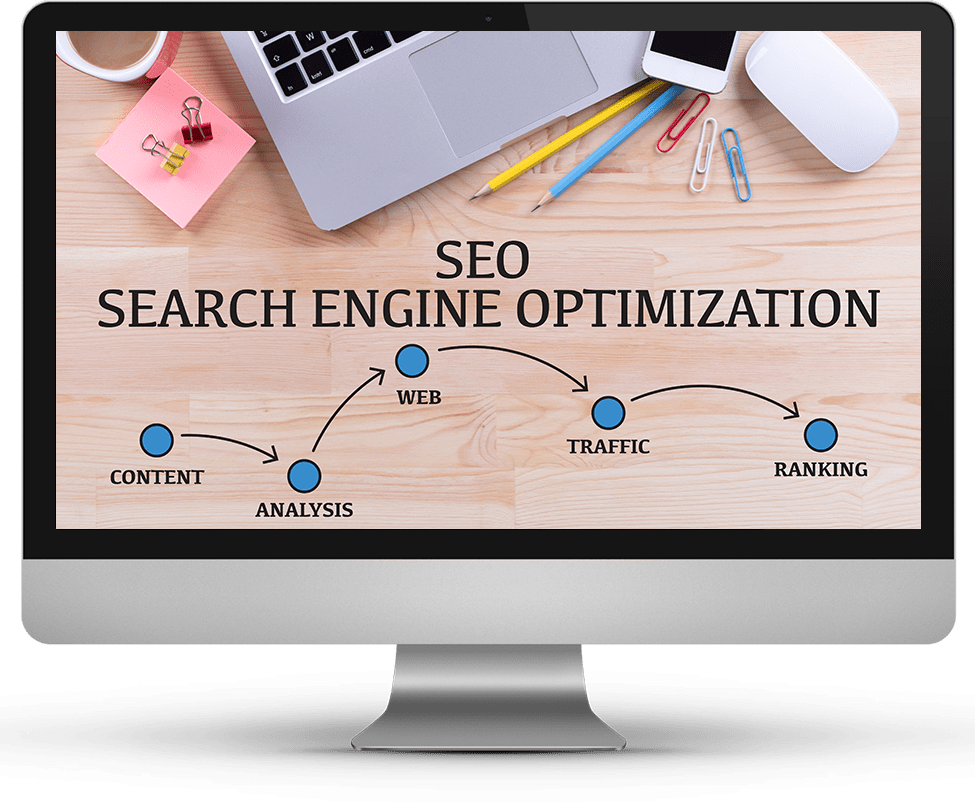 Scott Keever SEO – A Results Based SEO Firm
If you've tried it before, you already know SEO is not easy.
Scott Keever SEO is a new breed of search engine optimization company. Instead of doing the same thing everyone does and hoping for the best, we find new and creative ways to drive revenue and achieve your business goals. Our tactics are 100% based on testing and results. There's no theory here.
There's a simple reason most SEO companies don't deliver results. They don't understand that no two companies are the same, so no two SEO campaigns can be the same either. Each campaign must be custom tailored to a company's goals, level of competition, key terms, and even geographic area. That's the advantage of Scott Keever SEO. We get to know your company and strive to build long-lasting relationships. That way, we can perfectly customize a strategy for you. We don't do the "one-size-fits-all" packages that everyone else offers.
We've seen it all, so we know exactly what works for your specific situation. If your rankings are stuck, we can get unleash your site's potential and skyrocket you to the top. If you're struggling to drive leads, we know how to bring laser-focused leads that are ready to buy. If you're not generating buzz online, we know how to connect with audiences and build a brand that customers want to talk about. Whatever your goals, we can get you where you want to be.
On top of that, we are 100% transparent. We always keep you updated and show you exactly where your marketing dollars are going and what our efforts are returning.
Our 3 Pillars of Excellence

We've been in business since SEO prehistory. Our decade of experience has taught us things you can't learn from any book or resource. That decade of testing, tinkering, and learning everything about Google's algorithm has shown us amazing strategies—strategies that work to boost rankings quickly and keep you above competitors. You don't stay in business for a decade unless you deliver results. That's exactly what we do.

Our SEO team has the kind of expertise that gets results. We know best practices, how to measure results, and how to develop custom campaigns that target the highest-paying customers. There's so much more to SEO than just building a campaign. You must have search experts that know how to recognize opportunities and potential pitfalls.
Our team uses our mastery of all facets of SEO to build a holistic marketing campaign that delivers exponential returns. We are experts in organic search, PPC, social media, and local SEO. That means your campaign will help you dominate everywhere online.

Scott Keever SEO is constantly testing, researching, and attending the industry's most prestigious conferences. This keeps us ahead of the curve and keeps your site above the competition. SEO is constantly evolving. If you don't adapt, you will fail.
We are always testing new things to find new and creative edges for our clients. When we discover the latest technique that increases rankings, you'll get it before everyone else.
Still not convinced that SEO is a valuable marketing investment?
93% of online experiences start with a search engine
70% – 80% of users pass over the paid ads, focusing on the organic results
75% of users never scroll past the initial page of search results
70% of the links users click on are organic
Search is the #1 driver of traffic to content sites, surpassing social media by
more than 300%
SEO leads have a 14.6% close rate, whereas outbound leads have a 1.7% close rate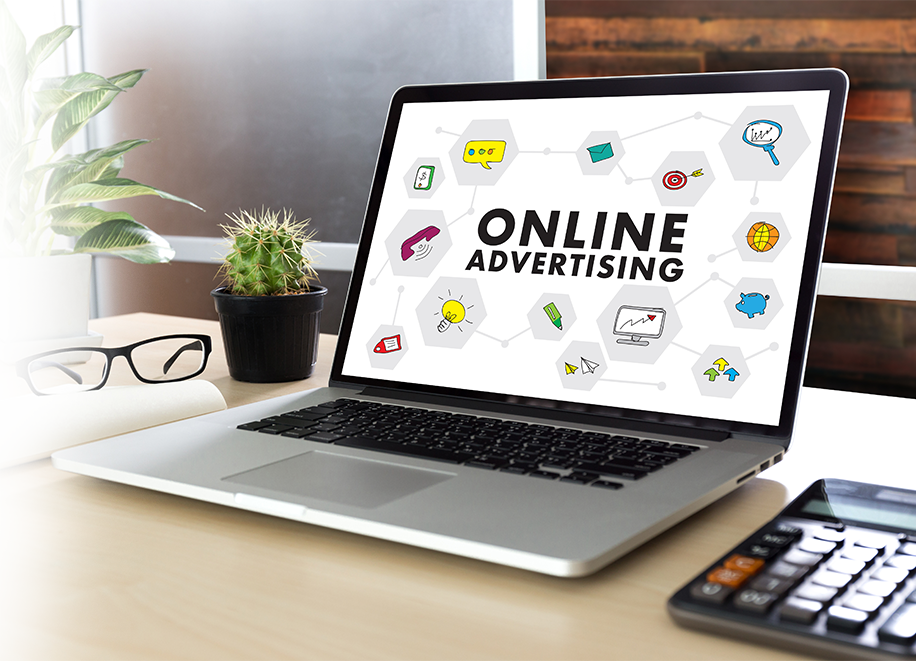 Our Comprehensive SEO Strategies Include
Our expert team structures your site exactly the way Google loves. We'll discover the most lucrative keywords, create a seamless user experience, and add personal touches of creativity that turn your website into an SEO and lead-conversion machine. All the best marketing tactics in the world will not provide any benefit unless your site is structured perfectly. New to SEO? Be sure to check out our on-page optimization guide.
Do you want to have the best blog in your industry? We'll put out unique, engaging, informative articles or case studies that position you as a thought leader and increase your rankings.
Our SEO copywriting department will create thought-provoking, SEO optimized content. Google LOVES this and will reward you with more traffic and better rankings! Content is king in SEO and it's the #1 way to drive new leads and grow your reach. If you aren't creating new blogs, case studies, or user guides, you can't outrank competitors that do.
Off-site and Link Building
Our off-page optimization specialists will make the web work for you instead of against you. You'll see drastic increases in rankings and traffic as soon as we start managing your off-page campaigns.
We focus only on high-quality links from the most authoritative sites. We'll find you the kind of links that SEO managers dream about and other companies charge a fortune for. We pay attention to the metrics that matter and squeeze every ounce of SEO juice out of your email, social media, and link-building campaigns. The result? An online presence that fuels SEO success and skyrockets your rankings and reach.
Scott Keever's mobile SEO team will get your name in front of the millions of people using their phones to find local products and services. It's so important that Google even makes it a ranking factor! If you aren't doing it right now (and doing it the right way), you are hurting your business and rankings. We'll make it super easy for anyone to find your company site or contact info anywhere at any time.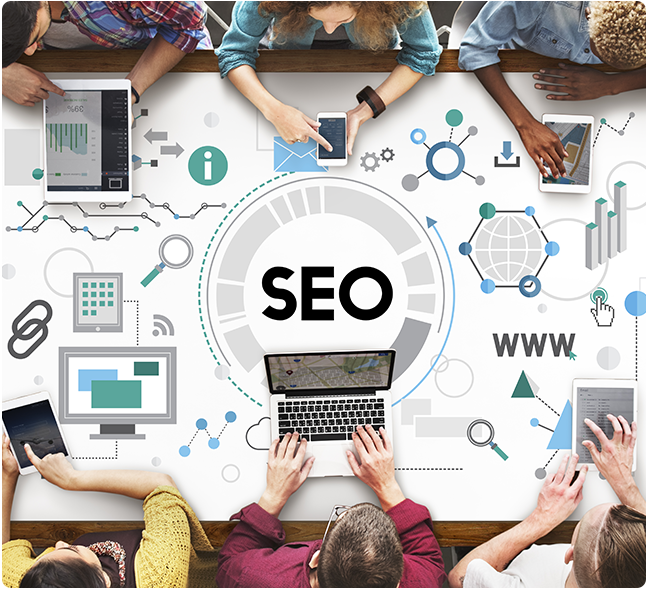 Why Partner with Scott Keever SEO?
No contracts (We do not require a contract but there is a minimum campaign
budget of $1000 per month)
Featured in Forbes, Entrepreneur, USA Today, Thrive Global
We eat, sleep, and breathe SEO
We handle EVERYTHING. Just sit back, relax, and watch as we boost your site up the rankings
Communication is our priority. We are always reachable
We offer nationwide and local SEO
We work with businesses big or small in all verticals
100% transparent monthly reporting. We hold ourselves accountable to your success
Experience Organic Search Growth and Hyper-Focused Leads with Scott Keever SEO
We take a data-driven approach to SEO that focuses on stability, efficiency, and ingenuity. We don't just work harder, we work smarter.
Here's the genius behind it. Google LOVES showing the best results to searchers. If visitors are clicking to you, staying on a page longer, and converting, Google boosts you up the results. We hyperfocus your SEO strategy to drive the exact traffic segment most likely to convert. When Google sees more customers converting, it increases your ranking. See the benefit? You get more customers AND better rankings, leading to even more traffic and leads. The benefits of our campaigns are exponential.
Give us a call today at (813)-455-1455 or click on the link below. Scott Keever SEO is ready to help you grow your online presence.
Intro to SEO - How is Your Site's Ranking Determined?
When you enter a term in Google, the search engine searches the entire web for the best answer and displays the results in order on your screen. So, when you search for "best plumber near me," Google analyzes every site it knows and returns what it thinks is the best plumber in your area. But how are rankings determined? How does Google know where to rank you? And why are certain competitors ranked above you (and getting far more traffic)?
Rankings are actually determined by a complex algorithm made up of hundreds of factors that the company closely guards. However, from years and years of testing, SEO experts have determined what works, and how to place a site at the top of the results. There are factors both on your site and off it.
When we say SEO, we really mean two things:
On-page is structuring your website the way that Google likes and making sure it's set up so that it can rank highly for the right terms.
Keywords: Keywords are how Google understands what your site is about. An SEO expert will choose the most lucrative and searched-for key terms. They also make sure to add the right amount of them to your site. That way, Google knows to boost you high up for the words customers are using to find you.
User Experience: Your site has to be easy to navigate so visitors can quickly find what they're looking for. If it is, Google rewards you with a higher ranking.
Technical Setup: Everything from the quality of your code to your site's map (a sitemap helps Google search your site faster) will affect your ranking. Don't worry if it sounds confusing, these are advanced technical terms that are best left to professionals.
Google collects signals from across the web about your site to determine how good of a result you are for a query. Off-page SEO refers to the signals that Google gets from other sites on the web about your site. For example, if you're a local restaurant, Google will check local directories for information about your site. It factors everything it finds into its ranking decision. Off-page includes:
Links: Links from other sites are like votes in the election for the top spot on Google. The biggest difference is, it's not vote quantity that wins the election but vote quality. An SEO expert can identify the highest-quality, most relevant links for your site that will show Google you're the best answer to a query.
Social Media: Attention from followers on Facebook and other social sites is a major SEO tool. The more engagement, the better for your brand.
Local Map: Google displays a map of the local area with the best results for a search query. Local Map SEO gets your name listed there so more of those clicks and leads go to you.
An expert SEO company knows how to blend these two strategies together. That's why it's so hard to quantify the value of a company that knows how to do SEO right. There are so many interlocking factors, and just one weak link in the chain can undo all the work and money you've invested. Even worse, a bad or dishonest company that tries to cheat the system could result in a penalty from Google. Penalties banish you to the bottom of the results forever!