4 SEO Mistakes You Should Avoid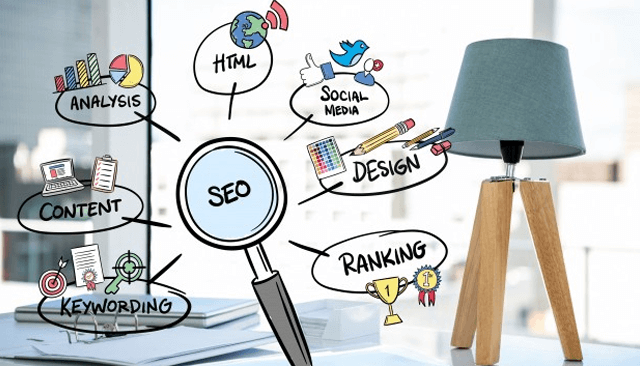 If you want to achieve SEO success, you need to know what you should be doing as well as what you should not be doing. There are a lot of mistakes that people make with SEO and the successful people will learn from them. Fortunately, you can learn from the mistakes which have been made before you make them, avoiding all the issues that they bring.
1. Optimizing Your Content Around One Keyword
In the early days of SEO, it was common to have a web page which had been optimized for a single keyword. This ensured that the page ranked for that specific keyword, but it no longer works this way. Today, when you optimize your web page for a single keyword, you will provide a poor experience for your user. This poor experience will actually harm your rankings because the user experience is one of the signals that the search engines use.
What you should be doing is considering what content your users want to see and deliver this. You should hone in on topics that help your audience and then look for keywords related to this. These keywords will work with your content and will not be what your content is focusing on.
You should also look at using 2 to 3 different keywords in each article or piece of content that you have. This will increase the chances of ranking for terms that your users look for and make your content more engaging. Long-tail keywords and search phrases are the best to use as they are the ones that your users are actually going to be searching for.
2. Forgetting About Old Content
If your website has been around for a while, you will have content that is old and has not been touched since you first published it. This is a golden opportunity that you are wasting and you should never make the mistake of forgetting about your old content. You should be reviewing all of the content on your website regularly and determining how you can make it more relevant.
All niches will have content that is evergreen and you need to know what your evergreen content is. This will be content that is always relevant to the niche or industry and does not drastically change very often. When looking at this content, you should consider ways that you can update it or improve it to get it ranking better.
You can also look at updating the content that is not evergreen. This content can be changed to ensure that it is correct or you can use it to link to the newer content that you provide on the subject. One thing that you should not forget when updating your content is to change the publication date. This change ensures that the search engines crawl and index the page again and will have the updated version.
3. Forgetting About Mobile Users
Most website owners know that they need to consider mobile users and will have a responsive site. The problem is that not all owners are aware of this and there are many websites that are still not optimizing their websites for mobile traffic. More and more traffic is coming from mobile devices and Google has started rolling out a mobile-first search algorithm.
The website template that you have is not the only thing you need to consider when optimizing for mobile. You need to ensure that all of your content is mobile-friendly as well. This will include images which should be compressed so they load quickly on mobile devices. You also need to ensure that any fonts you use are mobile-friendly and will render correctly.
4. Not Looking At Loading Speed
One of the worst mistakes you could make is to not optimize the loading speed of your website for mobile and desktop. If you have a website that loads slowly, people are going to leave and the search engines will not rank you very well. Loading speed is closely linked to user experience and the search engines are looking to rank websites that provide the best user experience. This will ensure that the search engine users are happy with what is provided and they will come back.
There are a number of ways that you can improve your loading speed. If you are using WordPress there are cache plug-ins that you should use to speed up the website. Clean coding is also needed, but this can be harder to determine when you are not coding the website yourself. You should also look at minifying any JavaScript that you have running as this will take a long time to load and will impact your speeds.
There are a lot of mistakes that you could make with SEO. Fortunately, you can learn from these mistakes without having to make them first and avoid all of the problems that they bring.
Get your business rank high on search engines. Contact experts for complete SEO services from best SEO/online marketing company, New Orleans.
Also, read in our next article, A brief Introduction to SEO & how to get website ranking as high as possible.