How to learn Multilingual SEO
There are many different SEO guides on the internet. But you will find very few guides touching on a multilingual SEO. This is because it will need some specific approach. Getting to reach an international audience is a chance both small and medium business now have, not like in the past when it was hard. There are many businesses that have created websites and find they are receiving international inquiries about the services they provide or even receive orders from other countries. This is usually the case even if they were expecting the local market or at best national.
The cost of international shipping and communication has vastly reduced, and this makes it a good idea to consider launching a multilingual website. You will have to deal with a number of challenges before you can create a successful multilingual site that will rank well on search engine results page.
How can you ensure you are targeting the right country?
Rather than speculation, you should find international keyword search volume for keywords you are interested in. Think of some core keywords that your clients might search in the appropriate language and choose the country you are targeting. You can also enter multiple keywords and check the results to see search volume distribution across the different countries for all the keywords. This can be a good approach if you are targeting more than one country. When doing this, it is a good idea to go with the accented variants and a variant without accents.
Google Trends is a good tool to use in establishing the strength of the target market. It will let you see whether there is an increase or decrease in interest on a given keyword or topic. Google will show smaller search volumes in countries that they are not dominant in. This will help you determine how hard it will be to get to the top of Google.
Which CMS is best for a multilingual website?
The popular source CMS like WordPress, Drupal, and Magneto will provide you with many options for creating a website with the best multilingual SEO structure and a shared database.
It is important to have the shared database because it will provide you with a lot of benefits in the long run. These CMS will provide you with the option to configure the site with separate domains, sub-domains, or sub-folders while using the same database. What this means is that when you make an update to a given aspect of the site, it will update all version of your site. You will be able to save a lot of time this way and be able to minimize mistakes. Using a shared database will give you the chance to link pages to the equivalent page in different languages.
If you are looking to translate an existing website than starting from scratch, and it is powered by multilingual CMS, look for a web developer who is able to make it multilingual. If the site is not CMS friendly, then you will have three options.
– Recreating the website in a multilingual CMS then replace the English site
– Copying the entire code to a new site and translating everything
– Creating a new foreign language site using a multilingual friendly CMS, and retain the English website.
Each of the three options has their own pros and cons.
There are three options you should stay away from because they will hurt your SEO campaign.
1. Having all the same language on the same page
The page can be indexed only once by Google, it can have only one Meta Title and Meta Description. Doing this will hurt your SEO efforts and also result in bad user-experience too.
2. Using cookies in controlling the language but having identical URLs in each language
Google will not follow cookies and this means it will index one language and ignore the rest.
3. Using anything after # to control language
The # in the web address will direct users to a given part of the same page and will create the same problem just like the above.
Do you need an international host?
There are many factors Google will employ in determining the location of your business, with the common being domain extensions, address or cities appearing in the content, language used, Hreflang metatags, etc. Hosting the website in the same country you are interested in won't help. It will only increase the site speed for the majority of your visitors.
How should the translation be done?
You will need to hire a qualified translator to help you out. Using translating tools will result in your content being treated as spam. You need to first translate the site without thinking about SEO.
In order to succeed in multilingual SEO, you will need to; Choose keywords that have enough search volume.
Use a CMS and website structure that makes it easy for Google to index content on your site. Localizing and optimizing the content when translating it and follow an SEO Checklist.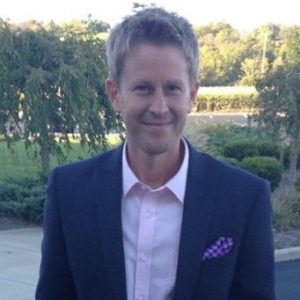 About the Author
Scott Keever is the owner of Scott Keever SEO, a professional and reliable SEO Specialist Miami with a core specialization in helping businesses to grow exponentially. Join hands with us to take your business to a new height of success.