Partner with the #1 Ranked SEO Agency
– Before your Competitor Does.
ROI Based Proven Results
Aquire More Clients
Gain Insight to Your Competition
Get more traffic to your most important pages
Boost rankings with proper Keyword Research
Here's What To Expect When Partnering With Us:
On average we have been able to more than double our clients visibility
Websites ranked on Page 1 of Google
Client Retention Rate. We build last relationships!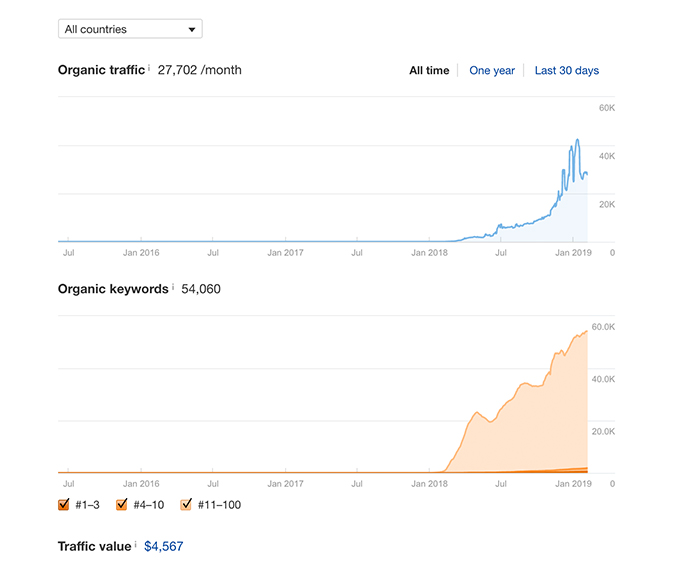 We are Scottsdale Digital
Marketing Experts
Running your business takes up most of your time. Allow a professional SEO agency to manage your online marketing more affordably than hiring someone in-house at minimum wage.
At Scott Keever SEO we offer Internet Marketing Services, Website Design, and Search Engine Optimization for all types of businesses in the Scottsdale area. Let us help you get the online exposure you need to succeed.
Give us a try today. Monthly plans starting at $1000 with NO CONTRACT
Our SEO Scottsdale Services
Grow Customers

Let us help you drive more customers to your website. More customers means more revenue to your business.

Increase Exposure With Scottsdale SEO

Give your business the boost it needs to be seen by new clients. You have customers looking for you, let us help them find you

Increase Revenue

Help your companies revenue grow by attracting new customers and ranking over your competition. Let us help!

Let's Be Partners

Not only are we here to improve your Search Engine Rankings we are also your partner. We will become one of your companies most useful resources. We have years of experience and resources.

Marketing Insider

We have trained with some of the best SEO experts in the industry. We attend weekly webinars and mastermind groups with the countries leading SEOs. These connections help set us apart.

Monthly Reporting

We keep you up to date with your websites progress with monthly reporting. We work closely with you to ensure we help you achieve your businesses goals. Communication is key!
Our Results-driven Approach
Scott Keever SEO Scottsdale provides Google approved methods to increase your rankings and online visibility. Our performance speaks for itself, let us help your clients find you the same way you found us.
Our Scottsdale SEO Packages are Designed Around
Creating Revenue.
As your Scottsdale SEO consultant it's our passion to create a game plan that will grow your business both visibly and financially. We have ranked 100's of sites to page 1 of Google. If your site is not currently in the top 3 Google search results you are missing out on potential revenue.
Are you ready to get more relevant visitors to your webpage and boost your sales? If you're nodding your head "yes", then contact Scott Keever SEO to schedule a free consultation.
You'll speak with Scott to learn if online marketing is right for your business, and to see if we're a good fit to work together.
During your conversation with him, you will also discover the specifics of how your business can benefit from web optimization -and which strategy and action plan is best for your individual business.
To sign up for a free consultation, simply go to the application page and fill in your details. There's no obligation but there is an incredible opportunity to see what we can do for you.





Directions to Our Scottsdale Office Location
Servicing the Scottsdale , Scott Keever SEO has talent and industry experience, we are guaranteed to deliver successful results. Call for a free consultation with a certified Seo analyst. Scott Keever SEO is located at Scottsdale . Call us to schedule your free website analysis today.
Scott Keever SEO is conveniently
located near Top Attractions in Scottsdale
A Quick Guide on the Benefits of Local SEO in Scottsdale for your Business
Respected Scottsdale SEO Services Increase Your Profits
Scott Keever SEO works with clients to provide proven, stable search engine optimization services that help your Scottsdale, Texas, company grow. Our record of helping over one hundred sites get ranked on the first page of Google, proves our leading-edge strategies help companies see a 200% increase in online visibility. We are a Top SEO Agency at Upcity. Our clients can depend on us for all their search optimization needs. We give free consultations, and our services are hassle-free.
All services are month to month, and clients can cancel anytime.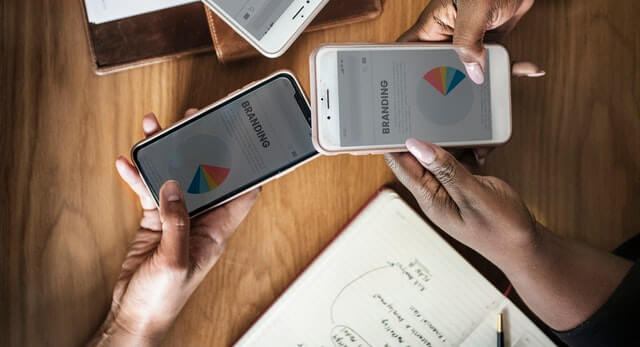 Our Approach To Ranking Your Scottsdale business includes:
Local SEO And Maps
Today, people rely on maps and local search to discover new places, get directions, and find things they want. We offer clients SEO and local map SEO to ensure that their business comes up as a top result in search engines. Our services help turn people who are driving past your establishment into new and returning customers. Ideal for multiple types of businesses, including restaurants, beauty salons, professional services, healthcare providers, gyms, fitness centers, and more.
SEO Services
SEO, a commonly used acronym for Search engine optimization, helps establish your company website to enjoy higher rankings in local and mobile demographics. SEO is a critical component in increasing online visibility and connecting with valuable leads while generating more revenue using organic search. The way we approach SEO has risen over a hundred websites to the top. We vow to do the same for your company website.
PPC Advertising
PPC, an acronym for Pay Per Click – advertising services, work quickly to get your company in front of the right audience. When utilizing this advertising strategy, advertisers only pay when someone clicks on the ad. Impressions are free! To maximize your ad budget, our team of PPC specialists researches to find keyword phrases that fit your niche and have lower competition for higher returns. For the best results, we build a customized landing page to achieve maximum conversions. Each landing page contains trackable phone numbers, so we track and prove the results of each ad campaign.
Our Technique Works For Us. It Can Work For You, Too!
Clients who work with us to build their online presence rest easy, knowing that we utilize the same SEO tactics and techniques on their site as we use on ours. Our SEO team has over twenty years of combined experience working with diverse clients in multiple verticals and niches.
How do we differ from other SEO agencies? We're glad you asked. We know the value of achieving and holding top local search results. We rely on them ourselves to grow our business and our reach, and that's how we built our stellar business reputation.
Our SEO services are ideal for achieving top rankings in locally-focused search. We conduct comprehensive keyword researching, creating relevant locally-focused content, and do outreach to make sure your message gets heard across multiple platforms.
We never rely on, or use, tricks, shortcuts or gimmicks, to get top results for clients. We value their business, so we would never do anything that threatened the long-term success of their campaign in any way.
Prepare For A 200% Increase
Our local, map and SEO services help get clients to the top. But, before all the traffic arrives, we need to make sure your site is optimized to handle the surge in traffic.
Your site must get prepared for a 200% or more surge in traffic. To make sure the website is capable of meeting the additional requests, we run a series of tests, including response time and speed.
Google favors fast loading and mobile-friendly websites. Websites that take a long time to respond to the server requests from visitors have a more difficult time ranking than faster, more responsive sites.
After we inspect your website, adjustments and tweaks get made to optimize your site for the rush of traffic you're about to experience. We ensure that your site adheres to the technical standards recommended by Google, maps, mobile, and other search providers.
Become The Authority Serving A Local Market
Our services lead the way in assisting clients to become an authority serving a local market. Important and informing, adding new content to the client site helps them to dominate in their local market or service area.
Social Media Let's You Be The Talk Of Scottsdale
For many clients, most of the battle is getting in front of the right potential customers. Our team of experts ensures that people in Scottsdale find your business. We use several tactics, including social media, advertising, videos, and web content, to distribute your message or offer to the most captive audiences online.
Connect With New Leads Effortlessly
We like to help our clients dominate local search. We apply the same techniques we use in-house for your company. And we offer our customers a 'win-win' service.
We've worked with companies and businesses in various industries and verticals. Unlike other SEO Agencies, we work as a transparently. Our straightforward approach helps clients understand the value derived from working with us.
Why Work With Scott Keever SEO
We are unlike the typical SEO service provider. We help our clients to connect smarter than they ever have before. On local search, maps, and mobile, people want to find you. And we help them do just that.
Our services build a strong map presence. When people can find you on maps, it is a lot easier and more convenient for them to drop by your business without further ado. Imagine the incredible impact this can make on your establishments' sales reports.
Our team has collectively over twenty years of experience to help you get your company website to the summit of search.
With a record of performance that includes more than a hundred sites in dozens of categories and verticals, we can assist businesses of all types to achieve the rankings that grow their bottom line rapidly.
Potential clients don't have to take our word on our stellar business reputation. We maintain an A+ BBB Rating. Further, we work as a Certified Partner on Upcity. Our company has previously gotten featured on Forbes, Entrepreneur Magazine, and USA Today. As a Google Certified Partner, we understand what it takes to achieve optimal results online using advertising and other methods of outreach.
We're so self-assured in our capabilities that we never bind customers with complicated and lengthy service contracts. Clients who are not satisfied with the service for any reason can cancel at any time.
We bill conveniently on a 'month to month' billing cycle. We never take cancellations personally, and previous customers are always welcome to return should their situation or their mind change later.
If you're anxious to take your business to the top of the maps and local summit, we're here to raise your Scottsdale business. We use proven tactics and techniques proven successful with multiple clients in a variety of categories and industries.
We also like to help people save time. So to help make sure that we aren't wasting yours, we are forthcoming about our fees. If you don't have at least $1,000 monthly to invest in the livelihood of your business, we can not work with you, and we hope that you understand our position.
If you're ready to reach the summit of search and leave the local competition in the dust, get in touch with Scott Keever SEO today! We are happy to provide a free consultation to find out if we have synergy to work together.