Partner with the #1 Ranked SEO Agency
– Before your Competitor Does.
ROI Based Proven Results
Aquire More Clients
Gain Insight to Your Competition
Get more traffic to your most important pages
Boost rankings with proper Keyword Research
Here's What To Expect When Partnering With Us:
On average we have been able to more than double our clients visibility
Websites ranked on Page 1 of Google
Client Retention Rate. We build last relationships!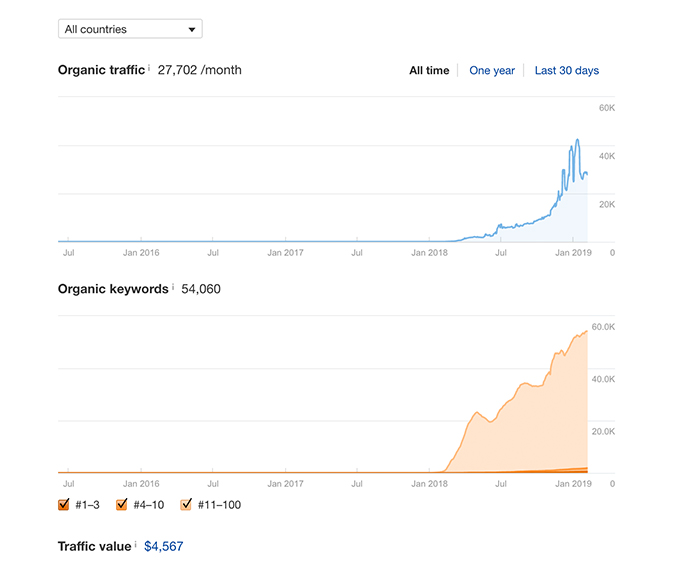 We are San Francisco
Digital Marketing Experts
Running your business takes up most of your time. Allow a professional SEO agency to manage your online marketing more affordably than hiring someone in-house at minimum wage.
At Scott Keever SEO we offer Internet Marketing Services, Website Design, and Search Engine Optimization for all types of businesses in the San Francisco area. Let us help you get the online exposure you need to succeed.
Give us a try today. Monthly plans starting at $1000 with NO CONTRACT
Our SEO San Francisco Services
Grow Customers

Let us help you drive more customers to your website. More customers means more revenue to your business.

Increase Exposure With San Francisco SEO

Give your business the boost it needs to be seen by new clients. You have customers looking for you, let us help them find you

Increase Revenue

Help your companies revenue grow by attracting new customers and ranking over your competition. Let us help!

Let's Be Partners

Not only are we here to improve your Search Engine Rankings we are also your partner. We will become one of your companies most useful resources. We have years of experience and resources.

Marketing Insider

We have trained with some of the best SEO experts in the industry. We attend weekly webinars and mastermind groups with the countries leading SEOs. These connections help set us apart.

Monthly Reporting

We keep you up to date with your websites progress with monthly reporting. We work closely with you to ensure we help you achieve your businesses goals. Communication is key!
Our Results-driven Approach
Scott Keever SEO San Francisco provides Google approved methods to increase your rankings and online visibility. Our performance speaks for itself, let us help your clients find you the same way you found us.
Our San Francisco SEO Packages are Designed Around
Creating Revenue.
As your San Francisco SEO consultant it's our passion to create a game plan that will grow your business both visibly and financially. We have ranked 100's of sites to page 1 of Google. If your site is not currently in the top 3 Google search results you are missing out on potential revenue.
Are you ready to get more relevant visitors to your webpage and boost your sales? If you're nodding your head "yes", then contact Scott Keever SEO to schedule a free consultation.
You'll speak with Scott to learn if online marketing is right for your business, and to see if we're a good fit to work together.
During your conversation with him, you will also discover the specifics of how your business can benefit from web optimization -and which strategy and action plan is best for your individual business.
To sign up for a free consultation, simply go to the application page and fill in your details. There's no obligation but there is an incredible opportunity to see what we can do for you.





Directions to Our San Francisco Office Location
Servicing the San Francisco, Scott Keever SEO has talent and industry experience, we are guaranteed to deliver successful results. Call for a free consultation with a certified Seo analyst. Scott Keever SEO is located at 18 Bartol St #66, San Francisco, CA 94133. Call us at (813) 455-1455 to schedule your free website analysis today.

ADDRESS
Scott Keever SEO 18 Bartol St #66, San Francisco, CA 94133
QHXW+5M Financial District, San Francisco, CA

PHONE
Phone:(813) 455-1455

EMAIL
Scott Keever SEO is conveniently
located near Top Attractions in San Francisco, CA
A Quick Guide on the Benefits of Local SEO in San Francisco for your Business
A San Francisco Search Engine Optimization Partner for Your Business
If you've tried to do SEO on your own and aren't seeing results, you're not alone. Small businesses all over the country struggle to succeed in the constantly shifting digital marketing landscape.
At Scott Keever SEO, we use our expertise and experience growing businesses in this competitive market to create a sustainable growth profile for your business. From there, we execute the strategies with a focus on long-term results. We want to build your business, not just your search rankings.
Are You A…
Small business in San Francisco?
Small business owners are in a tough position, especially in this market. You don't want to hire just "another SEO guy" and you most likely don't have the budget for a large agency.
Scott Keever SEO works with small businesses throughout Silicon Valley to create digital marketing plans that help them compete with much larger businesses. Our SEO will help you punch way above your weight.
Believe it or not, you actually have an advantage over major competitors online in your local area. Local customers want a business that connects with them, has a personality, is empathetic, and pays attention to their needs. Big companies don't have the time for that. If you put in the work, you will start bringing in more business than ever before.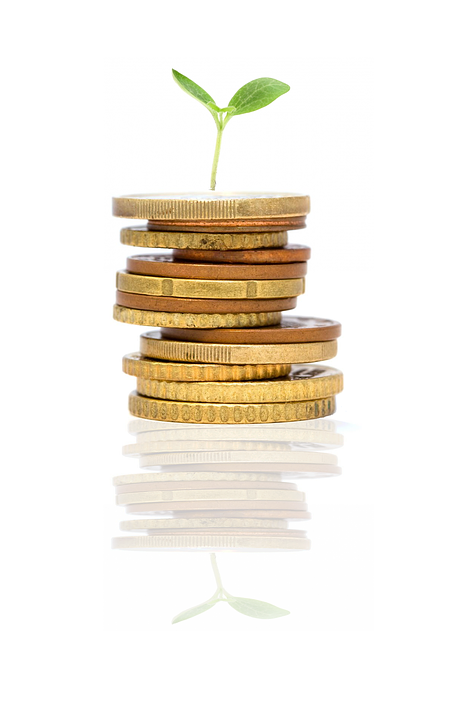 Growing Startup?
We don't all have the next Earth-shattering idea or generous angel investor to lend us millions of dollars. Most of us have to work hard the old fashioned way.
As a growing startup in Silicon Valley, you've got a lot of competition. As your digital growth partner, we'll help you stand out above the rest, generate buzz, and firmly position yourself for years to come in your market.
Startups that partner with us benefit from:
1. More revenue
2. More leads
3. Proof of sustainability
4. More visibility on social media
5. The exploration of new revenue streams
If you want to stand out from competitors and corner the market, talk to our San Francisco search engine optimization for startups experts.
Medium-Sized Tech Company?
As the heart of the world's cutting-edge tech industry, the Bay Area is home to thousands of tech companies supporting the world's innovation engine.
Scott Keever SEO has helped everyone from tech support services to SaaS companies and everything in between. We have the knowledge of your market that it takes to mold your image and expose you to the right audience.
Most SEO companies make the mistake of simply trying to increase your rankings rather than trying to increase your exposure to the right kind of clients. That kind of strategy can actually hurt you in the long run. Stop paying high monthly bills for SEO that's actually hurting your bottom line.
Why Silicon Valley Loves our Local SEO Experts?
SEO is tough. Sure, it pays off big time if you do it right, but even the basics take a lot of planning, experience, and grunt work.
Our local SEO experts handle everything from the basic technical aspects behind the scenes to the softer, branding efforts it takes to generate the kind of social buzz that Google requires for its top results.
We're kind of good at this whole SEO thing….
1. Award-Winning SEO
UpCity, the nation's leading local marketing directory named us one of their top SEO agencies of the in 2017. Out of all the marketing companies offering local services, only a select few were named. To be awarded, you must demonstrate local expertise, amazing customer service, and sustainable results for local customers over an entire year or more. We are proud to offer these award-winning services to all of our customers in the Bay Area.
2. Google Certified Partner
We are proud to wear Google's badge of honor—the Google Certified Partner badge. Our certification demonstrates that we've mastered the latest search engine marketing techniques and passed each of Google's strict requirements with flying colors! When you partner with us, you are assured to get search marketing campaigns run the right way.
3. A+ Rating with the BBB
Our local clients LOVE US. Most of our clients have been with us for years and we receive a regular stream of referrals from our existing clientele.
How we do Search Engine Optimization in San Francisco?
Scott Keever is a hands-on SEO company that grows your business from the ground up. When you are busy managing your business and meeting partners as well as dealing with customers and all of the other red tape that goes with being a business owner around here, there isn't much time to handle digital marketing.
We handle everything so you can focus on your business. Whether it's increasing your brand visibility on Facebook or generating hundreds of new business leads from a Google AdWords campaign, our end-to-end services grow your company while you handle day-to-day operations.
Scott Keever SEO works tirelessly to:
1. Perfect Your UX
User experience is everything these days. In fact, you can have everything else perfect and still lose customers to competitors if your UX isn't flawless. Our web design and sales funnel experts will make sure your users stay on page, convert to new customers, and recommend your business to their network.
2. Optimize You for Google and Increase Your Rankings
Google's algorithm is a mix of hundreds of factors, and if you don't have them all right, it's difficult to move up. Our on-page and technical SEO all-stars will make sure all of the screws are tightened and constantly monitor your web presence to make sure everything is just the way Google loves it.
3. Make You a Thought Leader:
Content is king. If you don't create content that is optimized for search engines, is thoughtful, engaging, and high-value, your audience won't read and Google won't rank you. Our copywriting department is full of thinkers that get to know your company and its market intimately. We produce content that your users love and Google adores.
4. Builds Your Brand
Customer want a brand they can identify with. So whether you want to be the startup that is changing the world, the environmental heroes fighting big oil, or the small business surviving a rapidly changing economic landscape, we will position you to succeed in that market and cultivate deep relationships with your readership.
5. Protect Your Good Name
Even if you offer flawless service, competitors may try to attack you or pay companies to smear your name over the web. It's the darker side of the internet, but it does happen. We monitor your reputation to make sure your brand is seen in a positive light and competitors can't unjustly make you look bad in the eyes of the public. In Silicon Valley, reputation is everything. As soon as you get a bad name, it's game over.
We are a full service creative digital agency. Our expertise is broad but our services are focused on building a digital money-making machine for your company. Your presence on the web will be completely optimized to attract your ideal customer, convert them, and make them a repeat customer for life.
We offer:
Stunning Web Design
With the latest aesthetics and a flawless, easy-to-navigate design, your site will keep users on page longer, increasing your conversions and your search rankings.
Content Marketing
With a steady stream of content, you'll be a thought leader and content machine that catapults you to the top of the ranks.
PPC
We are a Google Certified Partner, so we know how to run effective campaigns that target your ideal customer, keep your budget down, and drive fast results.
Local SEO
We are called Scott Keever SEO for a reason! Our local SEO expertise focuses your marketing efforts on what matters most: your local area. The vast majority of your customers are searching online right now for goods or services in their local area. They want them now and from someone they trust. We'll do everything from building your Google My Business profile to engaging your social media followers so they start spreading the word. San Francisco will know your name in no time!
Aside from our core services, we also offer:
1. Reputation management
2. SEO consulting
3. General SEO
4. Brand building
Our Favorite Spots in San Francisco
It's hard not to love this city and everything that comes with it. The multi-ethnic workforce, its stunning natural beauty, and the go-getter and dream-big attitudes of its business community. This city is the heart of the future of the world.
But we don't just love it for all of the business opportunities and amazing restaurants (OK, that's a big part). Scott Keever SEO has been helping local businesses around here thrive, and we feel like part of the fabric of the city itself, just like you.
When we aren't working hard to help your business dominate the local market, you can find us at our favorite local spots:
Coco's Ramen
Wood panels, ancient ramen dishes, slurpingly-good curry for no good reason other than its mouthwatering sodium overload. When our hands aren't busy typing away and building your business, they are shoveling noodles into our mouths at Coco's (or somewhere close by if it's too crowded—it normally is).
The Golden Gate Bridge
Sounds cliche, but you can't have a list like this without San Fran's most iconic landmark. It's incredible, and that's all there is to it.
Chinatown Everything
San Francisco would be nothing but a tiny fishing village if it weren't for the rich and vibrant history of its ethnic Chinese. Everything from their cuisine to their hardworking mentality has helped form the foundation of everything this city stands for: Freedom, opportunity, multiculturalism, and delicious Chinese food. There's nothing like exploring the winding alleys of Chinatown and trying to find the next dinner spot for the weekend.
Exploratorium
We love the fast-paced, futuristic feel of this city. Digital marketing changes by the minute and we appreciate the effort it takes to stay on top of the game. That's why we love Exploratorium so much. This science museum is full of simple, hands-on exhibits for the whole family to ooh and ahh at. There's so much to see it's mindboggling.
Are you in need of San Francisco search engine optimization services? Scott Keever SEO knows exactly how to build your brand, position you as a thought leader, and increase your search engine rankings so you dominate the competition. The market here is so crowded that you need real digital marketing services that help increase your visibility and lend you credibility, not just increase your Google rankings.
Our award-winning SEO services have been helping small startups and tech businesses punch far above their weight for years, and our hands-on approach to building your digital marketing strategy ensures your results will last for years to come. We don't promise you the top spot, we only promise that we'll work tirelessly to get you the same results we've achieved for dozens of businesses in the local area already: more visibility, more leads, and more revenue than you've ever had before.
Get in touch with Scott today for your free local SEO consultation and start laying the foundation of your company's success for years to come.
Additional Link: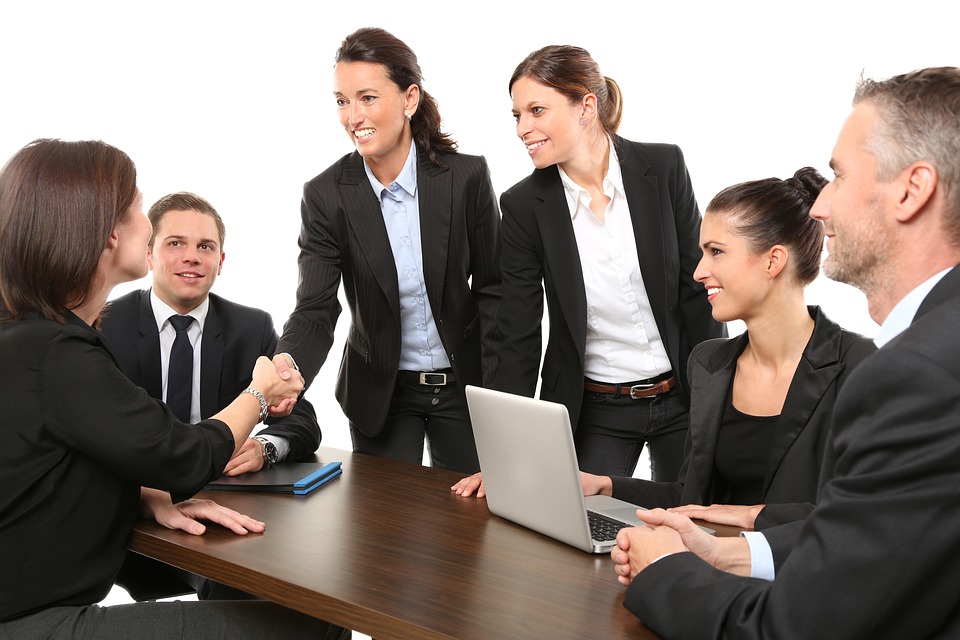 About San Francisco
San Francisco ( SAN frən-SISS-koh; Spanish for 'Saint Francis'), officially the City and County of San Francisco, is the commercial, financial, and cultural center of Northern California. The city proper is the fourth most populous city in California, with 808,437 residents, and the 17th most populous city in the United States as of 2022. The city covers a land area of 46.9 square miles (121 square kilometers) at the end of the San Francisco Peninsula, making it the second most densely populated large U.S. city after New York City and the fifth-most densely populated U.S. county, behind only four of the five New York City boroughs. Among the 91 U.S. cities proper with over 250,000 residents, San Francisco was ranked first by per capita income and sixth by aggregate income as of 2021. Colloquial nicknames for San Francisco include Frisco, San Fran, The City, and SF.San Francisco was founded on June 29, 1776, when settlers from New Spain established the Presidio of San Francisco at the Golden Gate, and the Mission San Francisco de Asís a few miles away, both named for Francis of Assisi.