Partner with the #1 Ranked SEO Agency
– Before your Competitor Does.
ROI Based Proven Results
Aquire More Clients
Gain Insight to Your Competition
Get more traffic to your most important pages
Boost rankings with proper Keyword Research
Here's What To Expect When Partnering With Us:
On average we have been able to more than double our clients visibility
Websites ranked on Page 1 of Google
Client Retention Rate. We build last relationships!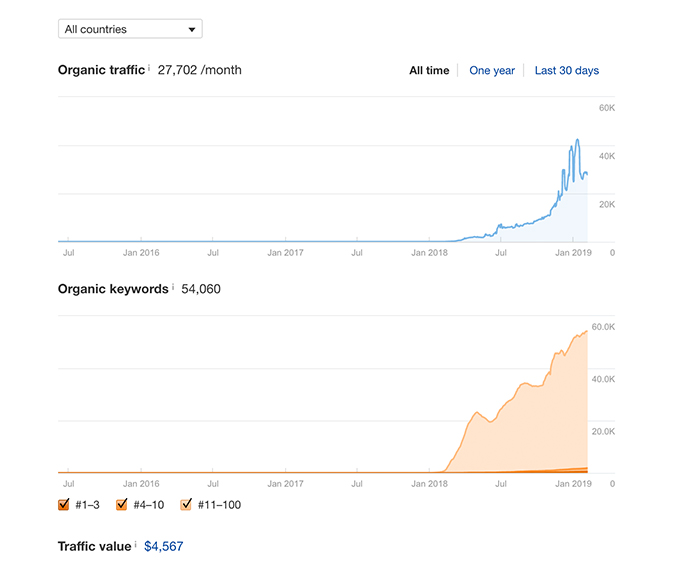 We are Jacksonville Digital
Marketing Experts
Running your business takes up most of your time. Allow a professional SEO agency to manage your online marketing more affordably than hiring someone in-house at minimum wage.
At Scott Keever SEO we offer Internet Marketing Services, Website Design, and Search Engine Optimization for all types of businesses in the Jacksonville area. Let us help you get the online exposure you need to succeed.
Give us a try today. Monthly plans starting at $1000 with NO CONTRACT
Our SEO Jacksonville Services
Grow Customers

Let us help you drive more customers to your website. More customers means more revenue to your business.

Increase Exposure With Jacksonville SEO

Give your business the boost it needs to be seen by new clients. You have customers looking for you, let us help them find you

Increase Revenue

Help your companies revenue grow by attracting new customers and ranking over your competition. Let us help!

Let's Be Partners

Not only are we here to improve your Search Engine Rankings we are also your partner. We will become one of your companies most useful resources. We have years of experience and resources.

Marketing Insider

We have trained with some of the best SEO experts in the industry. We attend weekly webinars and mastermind groups with the countries leading SEOs. These connections help set us apart.

Monthly Reporting

We keep you up to date with your websites progress with monthly reporting. We work closely with you to ensure we help you achieve your businesses goals. Communication is key!
Our Results-driven Approach
Scott Keever SEO Jacksonville provides Google approved methods to increase your rankings and online visibility. Our performance speaks for itself, let us help your clients find you the same way you found us.
Our Jacksonville SEO Packages are Designed Around
Creating Revenue.
As your Jacksonville SEO consultant it's our passion to create a game plan that will grow your business both visibly and financially. We have ranked 100's of sites to page 1 of Google. If your site is not currently in the top 3 Google search results you are missing out on potential revenue.
Are you ready to get more relevant visitors to your webpage and boost your sales? If you're nodding your head "yes", then contact Scott Keever SEO to schedule a free consultation.
You'll speak with Scott to learn if online marketing is right for your business, and to see if we're a good fit to work together.
During your conversation with him, you will also discover the specifics of how your business can benefit from web optimization -and which strategy and action plan is best for your individual business.
To sign up for a free consultation, simply go to the application page and fill in your details. There's no obligation but there is an incredible opportunity to see what we can do for you.





Directions to Our Jacksonville Office Location
Scott Keever SEO has talent and industry experience, we are guaranteed to deliver successful results. Call for a free consultation with a certified Seo analyst. Scott Keever SEO is located at 701 San Marco Blvd #280, Jacksonville, FL 32207. Call us at (904) 337-5360 to schedule your free website analysis today.If you are located in Collier County check out our Jacksonville SEO services.

ADDRESS
Scott Keever SEO 701 San Marco Blvd #280
Jacksonville, FL 32207

PHONE
Phone: +1-904-337-53605

EMAIL
Scott Keever SEO is conveniently
located near Top Attractions in Jacksonville, FL
A Quick Guide onthe Benefits of Local SEO in Jacksonville for your Business
Find the Best Jacksonville SEO Company and Bring Your Business to the Top
What should you do when sales get stuck? You started your business with a goal in mind, but multiple obstacles have made it difficult.
We know that's frustrating! However, there's something that can help you boost your online presence to attract more customers, maximize your revenue, and grow your business – search engine optimization (SEO).
SEO is the science of improving your website to achieve top search engine rankings. It's one of the most effective ways to attract organic traffic and gain relevance in the digital world.
However, it doesn't happen overnight. You should apply different techniques and strategies to get to the first page of Google search results.
Are you looking for the best Jacksonville SEO agency? Scott Keeve & Company can be your best ally! Read on to discover our services!
Some of Our Jacksonville SEO Services
Our agency serves businesses in Jacksonville, FL, helping them achieve their goals in this fast-paced and ever-changing digital age.
If they agree to work with us, our clients get a full online marketing team with extensive experience in search engine optimization. We'll work tirelessly to design SEO strategies that pay off.
Are you ready to start working with us? These are our services: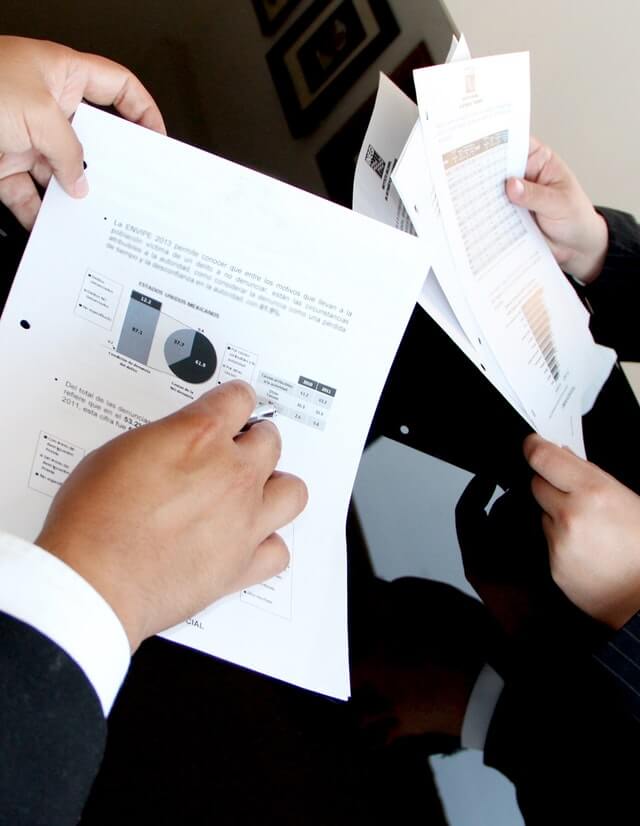 Local SEO Services
Whether your business has a physical location or offers products and services in a specific geographic area, local SEO can bring many opportunities.
With this strategy, we can make your business more visible in local search results, putting you in front of your customers exactly when they need your services.
Our team helps you create your Google My Business profile to reach local audiences, drive more traffic, gain positive reviews, and increase your conversion rates.
Web Design Services
Today's websites should be responsive, intuitive, and easy to navigate. Google and other major search engines have updated their algorithms to include user experience.
As a result, websites with readable texts, seamless information architecture, and user-friendly interfaces have a better chance of reaching higher search engine rankings.
Logo Design Services
Your logo is one of the most important graphic elements on your website. If we optimize it, we can connect your organization or brand with its main topic, increasing the relevance of your pages according to search engines' parameters.
Also, a good logo is essential for branding. It can make a strong first impression, grab attention, foster loyalty, and build brand identity, making your business instantly recognizable.
Email Marketing Services
Email marketing is a low-cost but powerful tool that uses email to communicate with existing customers and connect businesses with potential customers.
Our specialists also have extensive experience in this type of digital marketing. We know the best techniques to keep your customers informed, promote your products or services, and raise brand awareness through email communications.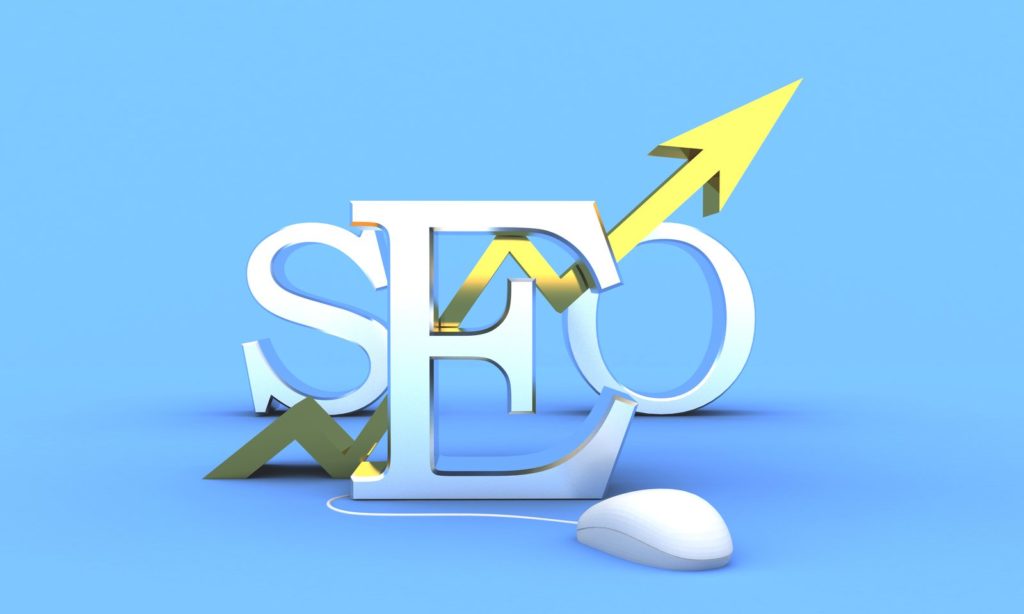 What SEO Can Do for Your Business
When you use tested and safe SEO techniques, you can reach the top positions on search engine results pages and attract more relevant visitors to your website. This is essential to beat the competition and become a leader in the industry.
However, SEO goes far beyond search engines. This set of techniques can bring many other benefits to your company, including the following:
Your business won't succeed if you only focus on outdated online and social media marketing practices. The internet has transformed the business world. Now, many things happen on your website, including purchases, customer interaction, and more. Therefore, a comprehensive and effective SEO strategy can be a game changer!
SEO enables both global and local businesses to keep up with the changing marketing landscape, which is crucial for long-term results.
Optimizing your website also means your content, graphic elements, resources, and web pages will provide a better user experience. This is essential to gain customer loyalty even outside of the digital world.
Well-thought-out SEO strategies aren't unreasonably expensive but can maximize your ROI and boost your revenue.
With a strong SEO campaign, you can become a leader in the local market and increase sales in your area.
Why Us
At Scott Keeve & Company, we're experts in SEO, marketing, and other strategies that can help your business thrive.
However, we know there are many Jacksonville SEO companies, so we'll explain why you should consider us. Here are the main reasons!
First of all, other digital marketing companies use black hat techniques. However, any business that wants to stay above board with search engines should avoid them.
Fortunately, you can be 100% sure that we'll only use proven and honest techniques to get better rankings. Our team would never do anything that would affect your business.
In addition, we promise to treat your company as if it were our own. At Scott Keeve & Company, we always strive to meet our clients' expectations and do what will truly benefit them.
Our experts have years of experience in digital marketing. We know what works and what doesn't. Therefore, we'll go the extra mile and apply the best methods to take your business to the top.
Plus, we understand that each company is unique and design a comprehensive, custom digital marketing and SEO campaign. Our team always makes sure our actions align with your goals.
Let's Get Started
Are you ready to start working with the best Jacksonville SEO company? These are the steps you should take throughout the process:
Get in touch with us
Let us evaluate your website and current SEO strategy
Help us design a new SEO plan adapted to your needs and objectives
Be patient while we implement the SEO campaign
Let us fix on-page SEO items, improve your content, and optimize your website
Check our reports and make sure your website is still optimized!
Scott Keeve & Company Will Help You Take Your Business Where You Want It To Be!
At Scott Keeve & Company, we're fully committed to our clients' success and satisfaction. Need help to grow your Jacksonville business? Contact us today, and let us create a comprehensive SEO strategy for you.