Partner with the #1 Ranked SEO Agency
– Before your Competitor Does.
ROI Based Proven Results
Aquire More Clients
Gain Insight to Your Competition
Get more traffic to your most important pages
Boost rankings with proper Keyword Research
Here's What To Expect When Partnering With Us:
On average we have been able to more than double our clients visibility
Websites ranked on Page 1 of Google
Client Retention Rate. We build last relationships!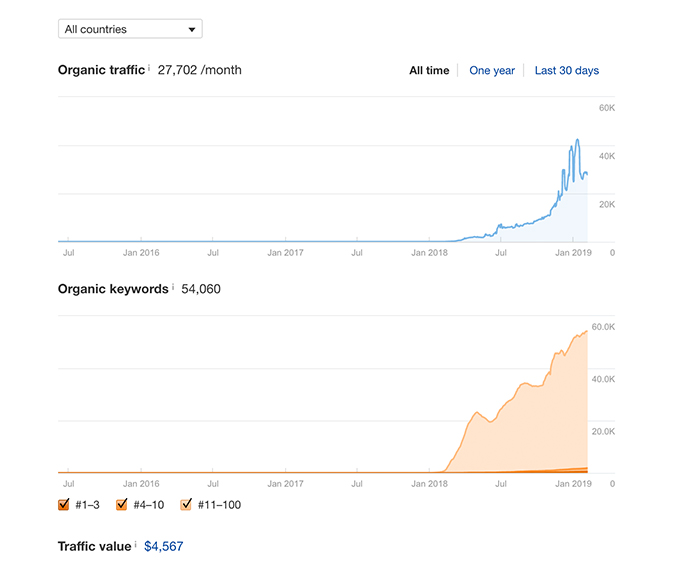 We are Jacksonville Digital
Marketing Experts
Running your business takes up most of your time. Allow a professional SEO agency to manage your online marketing more affordably than hiring someone in-house at minimum wage.
At Scott Keever SEO we offer Internet Marketing Services, Website Design, and Search Engine Optimization for all types of businesses in the Jacksonville area. Let us help you get the online exposure you need to succeed.
Give us a try today. Monthly plans starting at $1000 with NO CONTRACT
Our SEO Jacksonville Services
Grow Customers

Let us help you drive more customers to your website. More customers means more revenue to your business.

Increase Exposure With Jacksonville SEO

Give your business the boost it needs to be seen by new clients. You have customers looking for you, let us help them find you

Increase Revenue

Help your companies revenue grow by attracting new customers and ranking over your competition. Let us help!

Let's Be Partners

Not only are we here to improve your Search Engine Rankings we are also your partner. We will become one of your companies most useful resources. We have years of experience and resources.

Marketing Insider

We have trained with some of the best SEO experts in the industry. We attend weekly webinars and mastermind groups with the countries leading SEOs. These connections help set us apart.

Monthly Reporting

We keep you up to date with your websites progress with monthly reporting. We work closely with you to ensure we help you achieve your businesses goals. Communication is key!
Our Results-driven Approach
Scott Keever SEO Jacksonville provides Google approved methods to increase your rankings and online visibility. Our performance speaks for itself, let us help your clients find you the same way you found us.
Our Jacksonville SEO Packages are Designed Around
Creating Revenue.
As your Jacksonville SEO consultant it's our passion to create a game plan that will grow your business both visibly and financially. We have ranked 100's of sites to page 1 of Google. If your site is not currently in the top 3 Google search results you are missing out on potential revenue.
Are you ready to get more relevant visitors to your webpage and boost your sales? If you're nodding your head "yes", then contact Scott Keever SEO to schedule a free consultation.
You'll speak with Scott to learn if online marketing is right for your business, and to see if we're a good fit to work together.
During your conversation with him, you will also discover the specifics of how your business can benefit from web optimization -and which strategy and action plan is best for your individual business.
To sign up for a free consultation, simply go to the application page and fill in your details. There's no obligation but there is an incredible opportunity to see what we can do for you.





Directions to Our Jacksonville Office Location
Scott Keever SEO has talent and industry experience, we are guaranteed to deliver successful results. Call for a free consultation with a certified Seo analyst. Scott Keever SEO is located at 701 San Marco Blvd #280, Jacksonville, FL 32207. Call us at (904) 337-5360 to schedule your free website analysis today.If you are located in Collier County check out our Jacksonville SEO services.

ADDRESS
Scott Keever SEO 701 San Marco Blvd #280
Jacksonville, FL 32207

PHONE
Phone: +1-904-337-53605

EMAIL
Scott Keever SEO is conveniently
located near Top Attractions in Jacksonville, FL
A Quick Guide onthe Benefits of Local SEO in Jacksonville for your Business
How to Drive Traffic to Your Company Website Even If You're Not an SEO Expert
Are you making enough sales to get by but not getting the volume of business you're looking for? Would you like to boost your online presence but don't know where to start? When you feel like you've hit a wall in business, it can be hard to see the best way forward. You know your business, and you know your customers. You're confident that you can close the deal if you can simply get more people contacting you. All you really need is enough new leads to make those critical sales. And the best way to get those leads is by appearing on page 1 of the Google search results when people are looking for your services online.
Take the Guesswork Out of Your Digital Marketing
It's important to know who you're working with when hiring a digital marketing expert. With a background in sales, marketing, and retail management, Scott has been helping business owners get more pre-qualified leads through their websites since 2011. Today, Scott runs a successful internet marketing firm with offices in Cincinnati and Tampa. Using safe and proven SEO techniques, the team will drive relevant visitors to your website – bringing you more customer enquiries by making sure your web pages rank higher in searches. This way internet searches find your website before a competitor's site.
Your Ultimate Resource for SEO in Jacksonville.
The old ways of marketing and getting the word out about your business are not what they once were. With the internet reinventing the way people do business, your target audience is likely no exception. The number of sales that take place online is skyrocketing, and people are becoming increasingly accustomed to making their purchases within the comfort of their own homes.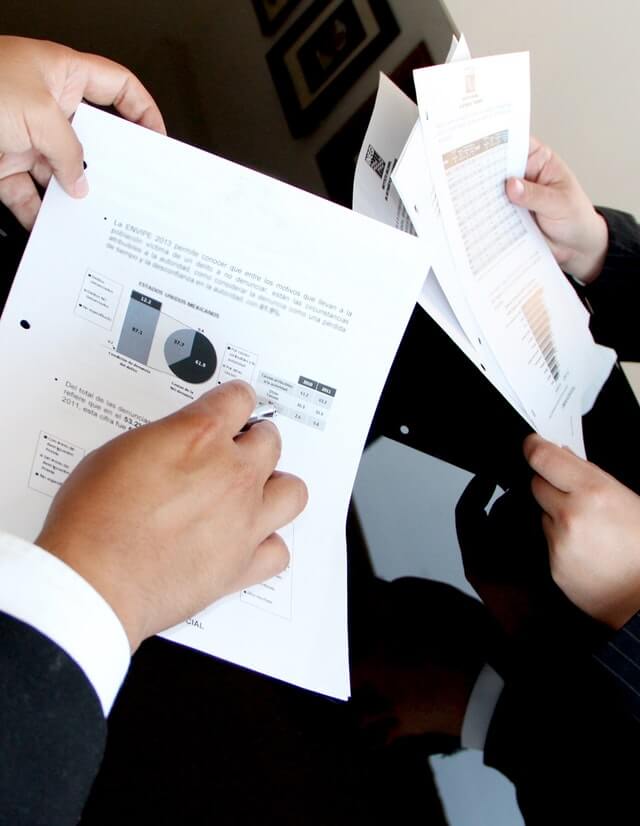 With shopping and doing business with local companies taking place in an increasingly digital sphere, it's important that local and global businesses alike keep up with the way things are changing. One of the biggest things that this entails is making sure that your company's website is up to scratch with your users' needs and expectations – and that it is easily accessible and visible online where your target audience will be looking for it.
That's where we come in. Our Jacksonville SEO company offers internet marketing services, advertising services, website design, and more. We can get your business the online exposure it needs to take the next step towards success!
For getting higher rankings for your business in Tampa, visithttps://keeverseo.com/florida/tampa/
Keep Up with the Changing Marketing Landscape
Did you know that unless your business's website is displayed on the first few rankings on Google's search results, it's unlikely to see much traffic? In fact, the vast majority of clicks go to the first three to four results on Google searches. If your website isn't ranking for the first few search results on Google for the terms your target audience searches the most, you are missing out on a huge part of the market. As a result, you're failing to tap into a huge part of your market and losing a lot of money to your competitors.
Capitalizing on this knowledge is essential to succeed in today's competitive landscape. At one time, printing pamphlets and posting billboards were a comprehensive marketing strategy. However, with the advent of the web, more and more people – including your target audience – are making decisions based on what they see online. So, if your business isn't on the web, your target audience is going to stumble on your competitors instead.
Don't let that happen! At Scott Keever SEO, we have all the tools your business needs to succeed in the online marketing sphere. We are experts in SEO in Jacksonville, so let us show you what a difference it can make to your generated traffic and online rankings. We help you to make sure your website appeals to users' needs, is user-friendly, ranks for the appropriate keywords and more.
Why Scott Keever SEO?
Work with a SEO Jacksonville company that is as invested in your success as you are. At Scott Keever SEO Jacksonville, we treat your company as if it were our own. We are passionate about putting our very best effort forward with every single client we take on. Our favorite part of the work we do is seeing the difference we make in the success and profitability of business after business.
After years of working in the SEO industry, we've learned what works and what doesn't – and we love to apply that knowledge to better your business. We understand that every Jacksonville company is unique, and therefore there isn't a single SEO solution that works for everyone. We aren't like those companies who put every client through the same one size fits all solution and expects optimal results. Instead, we go the extra mile and take the time to understand what makes you and your brand unique. From there, we develop a unique strategy based on your key features and what your business is looking to accomplish. Work with us, and we'll ensure that your target audience knows you are the go-to company in Jacksonville.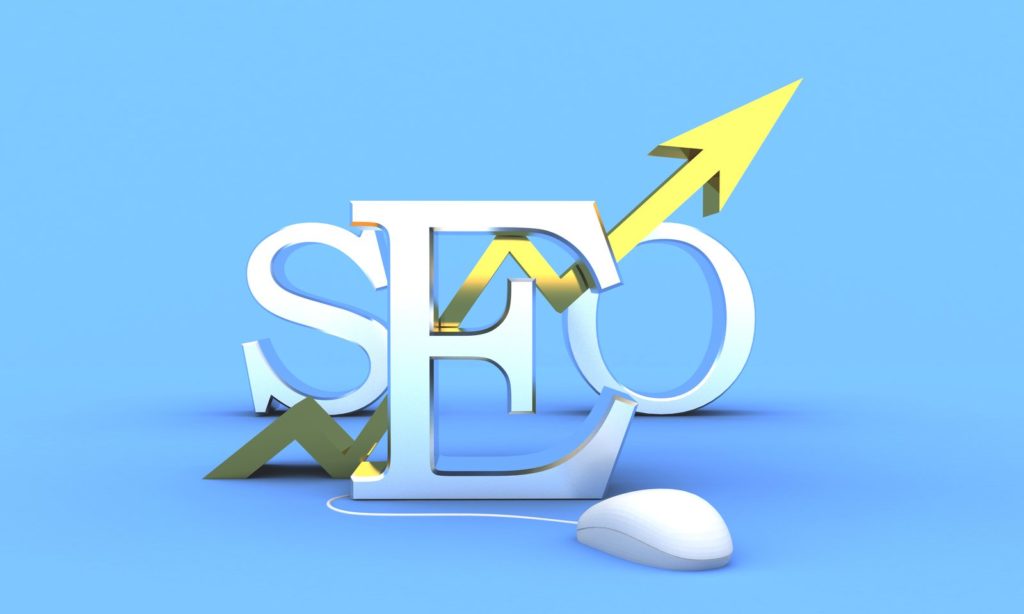 Measurable, Sustainable Results
We offer our clients a top-notch service that will bring them measurable results, which we will maintain over time. At Scott Keever SEO, our expert team can bring your business the new clients and boost in exposure you need to succeed! We bring you real, measurable results that will last for the long-term. We don't believe in quick fixes that will give you a quick jump in exposure before things resume as they always have. We prefer to provide our clients with solutions that will burn bright and long because that's what we would do if it were our own business.
We offer guaranteed results – at Scott Keever, we always go the distance to bring your brand the success that it deserves. We guarantee that you will see noteworthy improvements in your website's performance. Using only safe and reputable techniques, we never run the risk of allowing you to be penalized by the big names in search engines.
Give Your Business the Leg Up It Deserves
With Scott Keever SEO, it's easy to let the residents of Jacksonville know what you can do for them. We strive to be the best company around in bringing you the Jacksonville SEO services that you need to succeed.
Even some of the most high-quality and dedicated companies in the city can have trouble reaching their full potential – simply because they're having trouble tapping into their target audience. After all, your strengths likely lie in running your business well – not SEO services! That's where we come in. We make SEO know-how our job. That way, you can focus on doing what you do best – providing exemplary service to your clients. With our SEO strategies, we'll ensure your online presence will attract new clients to your website or business location.
Are you ready to get started today? Don't let another moment go by without capitalizing on your business's value. Use SEO strategies to get your brand the traffic it deserves. Get in touch with us at Scott Keever SEO today for your free consultation – and take the first step towards helping your brand to reach its full potential
About Jacksonville
Jacksonville is a city located on the Atlantic coast of northeastern Florida, the most populous city proper in the state and the largest city by area in the contiguous United States as of 2020. It is the seat of Duval County, with which the city government consolidated in 1968. Consolidation gave Jacksonville its great size and placed most of its metropolitan population within the city limits. As of 2020, Jacksonville's population is 949,611, making it the most populous city in the Southeastern United States and the largest in the South outside the state of Texas. With a population of 1,733,937, the Jacksonville metropolitan area ranks as Florida's fourth-largest metropolitan region.Jacksonville straddles the St.
Jacksonville, FL - Scott Keever SEO
Average rating:
1 reviews
Jun 17, 2019
We have been looking at a lot of SEO companies in Jacksonville
We have been looking at a lot of SEO companies in Jacksonville, but Scott Keever SEO were always the clear favorite. He has the right strategy and he has been awesome to work with.