Partner with the #1 Ranked SEO Agency
– Before your Competitor Does.
ROI Based Proven Results
Aquire More Clients
Gain Insight to Your Competition
Get more traffic to your most important pages
Boost rankings with proper Keyword Research
Here's What To Expect When Partnering With Us:
On average we have been able to more than double our clients visibility
Websites ranked on Page 1 of Google
Client Retention Rate. We build last relationships!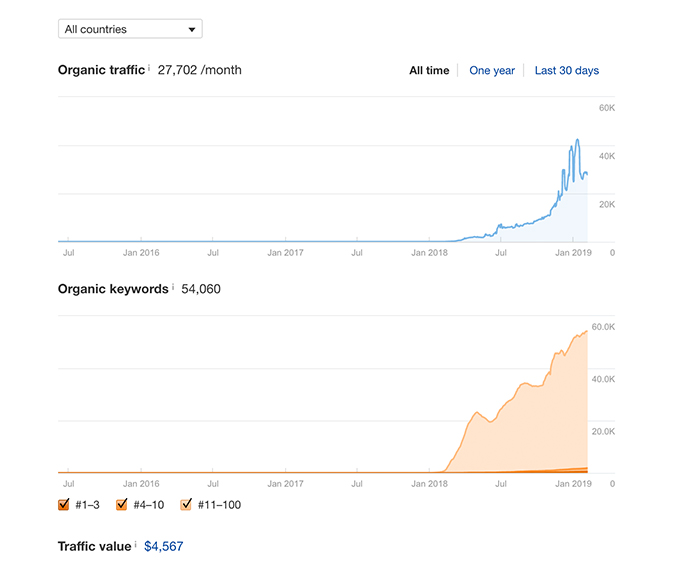 We are Coral Gables Digital
Marketing Experts
Running your business takes up most of your time. Allow a professional SEO agency to manage your online marketing more affordably than hiring someone in-house at minimum wage.
At Scott Keever SEO we offer Internet Marketing Services, Website Design, and Search Engine Optimization for all types of businesses in the Coral Gables area. Let us help you get the online exposure you need to succeed.
Give us a try today. Monthly plans starting at $1000 with NO CONTRACT
Our SEO Coral Gables Services
Grow Customers

Let us help you drive more customers to your website. More customers means more revenue to your business.

Increase Exposure With Coral Gables SEO

Give your business the boost it needs to be seen by new clients. You have customers looking for you, let us help them find you

Increase Revenue

Help your companies revenue grow by attracting new customers and ranking over your competition. Let us help!

Let's Be Partners

Not only are we here to improve your Search Engine Rankings we are also your partner. We will become one of your companies most useful resources. We have years of experience and resources.

Marketing Insider

We have trained with some of the best SEO experts in the industry. We attend weekly webinars and mastermind groups with the countries leading SEOs. These connections help set us apart.

Monthly Reporting

We keep you up to date with your websites progress with monthly reporting. We work closely with you to ensure we help you achieve your businesses goals. Communication is key!
Our Results-driven Approach
Scott Keever SEO Coral Gables provides Google approved methods to increase your rankings and online visibility. Our performance speaks for itself, let us help your clients find you the same way you found us.
Our Coral Gables SEO Packages are Designed Around
Creating Revenue.
As your Coral Gables SEO consultant it's our passion to create a game plan that will grow your business both visibly and financially. We have ranked 100's of sites to page 1 of Google. If your site is not currently in the top 3 Google search results you are missing out on potential revenue.
Are you ready to get more relevant visitors to your webpage and boost your sales? If you're nodding your head "yes", then contact Scott Keever SEO to schedule a free consultation.
You'll speak with Scott to learn if online marketing is right for your business, and to see if we're a good fit to work together.
During your conversation with him, you will also discover the specifics of how your business can benefit from web optimization -and which strategy and action plan is best for your individual business.
To sign up for a free consultation, simply go to the application page and fill in your details. There's no obligation but there is an incredible opportunity to see what we can do for you.





Directions to Our Coral Gables Office Location
Servicing the Coral Gables Florida Area, Scott Keever SEO has talent and industry experience, we are guaranteed to deliver successful results. Call for a free consultation with a certified SEO results analyst. Scott Keever SEO is located at 4850 Biltmore Dr, Coral Gables, FL 33146. Call us at 813-455-1455 to schedule your free website analysis today. If you are in Collier County check our our Scott Keever SEO Naples location.

ADDRESS
Scott Keever SEO 1750 N Bayshore Dr #104
Coral Gables, FL 33146

PHONE
Phone:813-455-1455

EMAIL
Scott Keever SEO is conveniently
located near Top Attractions in Coral Gables, FL
A Quick Guide on the Benefits of Local SEO in Coral Gables for your Business
How to Drive Traffic to Your Coral Gables Company Website Even If You're Not an SEO Expert
Are you making enough sales to get by but not getting the volume of business you're looking for? Would you like to boost your online presence but don't know where to start? When you feel like you've hit a wall in business, it can be hard to see the best way forward. You know your business, and you know your customers. You're confident that you can close the deal if you can simply get more people contacting you. All you really need is enough new leads to make those critical sales. And the best way to get those leads is by appearing on page 1 of the Google search results when people are looking for your services online.
Take the Guesswork Out of Your Digital Marketing
It's important to know who you're working with when hiring a digital marketing expert. With a background in sales, marketing, and retail management, Scott has been helping businesses get more pre-qualified leads through their websites since 2011. Today, Scott runs a successful internet marketing firm with offices in Cincinnati and Tampa. Using safe and proven SEO techniques, the team will drive relevant visitors to your website – bringing you more customer enquiries by making sure your web pages rank higher in searches. This way internet searches find your website before a competitor's site.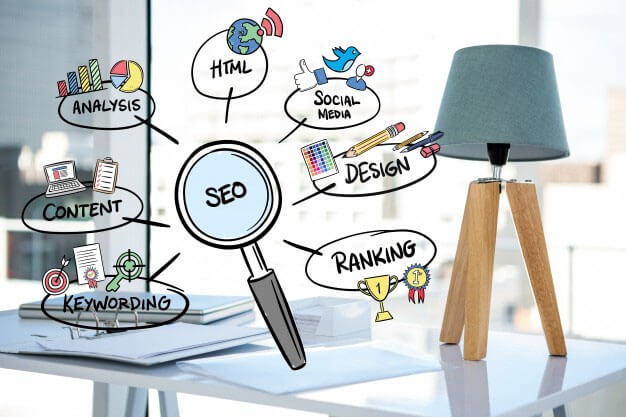 Coral Gables SEO – Internet Marketing That Works For You
Scott Keever is an expert in Search Engine Optimization (SEO) and is based in Coral Gables, Florida. He's known as one of the best in the business when it comes to delivering the highest return on investment for your SEO companies budget. He offers the city of Coral Gables some of the best marketing services from his experience and work ethics. He uses the most advanced methods of SEO to guarantee the highest quality results – more traffic and conversions than you ever thought possible. His clients report repeated rises in rankings after each algorithm update, and it's just one of the reasons that Scott is so widely recommended.
How Can Scott Keever SEO Coral Gables Help You
Scott Keever SEO's mission is to help provide your company with the SEO and search engine rankings that you deserve. He's one of Coral Gables' leading SEO experts and is dedicated to serving the local business owners, doctors, lawyers, dentists, and entrepreneurs of the Coral Gables area. Check out our Seo for Dentists page for an example of how we can help grow your practice. Scott and his company provide highly strategized SEO that provides real results. If you're looking for more traffic from search marketing that can lead to more conversions and a larger client base, Scott Keever SEO agency is the agency to call for local seo online marketing and reputation management. They can take your website design to the next level of optimization that will allow you to achieve traffic numbers that you once thought were out of your reach.
Scott and team are certified in Google Adwords and Analytics and has 25+ years of combined experience serving the Coral Gables area with high-quality SEO that provides real, lasting results. Scott takes pride in developing relationships with his clients and helping them with their latest projects in a powerful way. Scott pours his passion for SEO into every project and client. His mission is to help provide the services that will take your project to the next level by optimizing the way you use SEO to drive business to your site and increase conversions, putting you at the top of your niche on the web.
SEO Expert – Get More Customers
SEO is a powerful tool that can help you broadcast your business to the greater Coral Gables area when used effectively. Scott has been working with SEO for years and knows how to get your website's SEO to work for you and not your competition. With his years of expertise, Scott can help draw customers to your website and drive conversions.
Scott and his company are one of the only companies in the Coral Gables area that can completely transform the way you do SEO and help you have the extra edge over your competitors on the online marketplace. The techniques that Scott uses on his own projects to help drive high buyer intent traffic will be implemented on your website and lead to more traffic, more conversions, and more customers. Scott prides himself in offering SEO services that work.
Advertising Service – Get The Attention Your Business Deserves
On every single project, Scott and team go above and beyond to provide you with a high-quality SEO service that helps you gain the search engine exposure that your website deserves. Scott has earned his reputation as the go-to guy for Coral Gables-based SEO services by working hard to ensure that every single customer receives the quality service they deserve. His services provide results that last and ensure your website's top spot on Google, Yahoo, Bing and more.
Scott is humbled by the success he has received since breaking into the SEO industry. He prides himself on providing the best possible work and is extremely passionate about helping his clients realize their full potential on the web through solid SEO agency practices that generate real results. He wants to help you become one of the leading websites in your niche and achieve numbers of traffic and conversion that you never thought possible.
Search Engine Optimization – Increase Visibility in Coral Gables
Scott is known for being a professional with a proven record of helping companies across the board achieve fantastic results on the web. He uses his expert eye for the big picture to help create a comprehensive online presence for your business.
Scott Keever SEO knows how to build a professional website with a high SEO score that will receive real, high quality organic traffic. They will help you to optimize your site with the highest quality in-house web design so that it naturally rises to the top of search engines such as Google and Bing to help drive the relevant traffic that you need to increase conversions and do more business than ever before. Scott's goal is to help your business achieve a higher level of success than you ever thought possible through careful SEO management that helps you rise to the top of search engines and gain more natural exposure with outreach link building and can also assist with pay per click.
You can check out our Tampa Seo Agency and our Coral Gables SEO Company office locations for more client reviews and ranking success.
Create Brand Recognition and Credibility
SEO in the right hands can add value to your website and business, and Scott knows how to do just that. He can help you create the vision that you've always seen for your site but were never able to achieve on your own. His comprehensive skill set brings a whole new world of SEO possibilities to the table that can help bring your site to the next level of competitiveness. With your website's new SEO, you'll find yourself consistently outranking the competition.
Effective Marketing Strategies With SEO
Scott Keever SEO agency specializes in bringing both on-site and off-site SEO to Coral Gables. When used together, on-site and off-site SEO can drive a high number of relevant visitors to your site that actually want to see what you have to offer them rather than spam bots to increase your traffic numbers. Scott's on-site SEO tactics use the relevant keywords, tags, and meta descriptions to tell Google and similar sites why you should be ranked higher than your competition. Off-site, Scott will help you develop the backlinks that you need to prove your authority to the search engines and drive even more traffic to your site. That's just a few examples of the detailed strategies that go into your marketing campaign.
Positive Return on Investment
If you're looking for experienced seo agency experts, Scott is the only choice that has consistently proven he's a cut above the rest when it comes to results and service. Scott has proven time and time again, with client after client, that he can deliver the real results that your business needs to survive in the digital age. Scott provides the organic search engine optimization results that you need to take your business to the next level. Not located in South Florida? Don't worry Scott works with clients from all over the world.