Partner with the #1 Ranked Naples SEO Agency






Increase Leads and Grow Revenue by Outranking Your Competitors on Google.
Partner with the #1 Ranked Naples SEO Agency






Increase Leads and Grow Revenue by Outranking Your Competitors on Google.
Data Driven Strategies
Proven Results
A Partner You Can Trust
Here's What To Expect When Partnering With Us
On average we have been able to more than double our clients visibility
Websites ranked on Page 1 of Google
Client Retention Rate. We build last relationships!
What our clients are saying
Don't Just Take Our Word for It

Managing Partner – 3cre.com
Scott has had a huge impact on the growth of our business. We consistently continue to bring in a positive ROI on our marketing through Scott and his team.

Scott is a very talented, driven, marketer who always has the cutting-edge technique to get me return on investment with my business through his ideas. He always seems to have the answers for how to grow business with forward thinking strategies.

Scott and Matt have been a huge impact to our firm. We have been able to dramatically reduce our Google Adwords budget while increasing leads over 10x with their SEO services.
OUR CLIENTS IN NAPLES GET RESULTS
Come See Why We Have a 97% Client Retention Rate
Real Traffic That Brings Real Leads
Our Proven Process
We Developed a Data Driven Game Plan Focused on Driving Real Results
Over 90% of all online sessions start with a search engine. This results in around 3.5 billion daily searches. Are your clients finding you or your competitor? We start by analyzing your site, your industry, and your competition to get a clear understanding of your needs.
The Top 3 Google search results receive 75% of all clicks. Are your competitors receiving all of that traffic? Your competitors are ahead of your because they have already started an SEO campaign. The good news for you is that we can analysis their success and implement those same tactics, combined with our years of experience ranking websites on Page 1.
How often do you search past page 1 of Google? 91% percent of all searchers never make it past Page 1. We will optimize your website so google has a clear understanding of what we are trying to rank for. We will also ensure Google can properly crawl your site and there are no issues preventing your rankings.
Since the 1990s, Search Engines have treated backlinks as a voting system. Today, the need for high quality relevant backlinks, has become more important than ever. If you want to outrank your competitors you need a better backlink profile than they currently have. Our Outreach specialist will find the best linking opportunities to get your site on Page 1 of Google.
Our primary goal with any SEO campaign is to make you MORE MONEY! By understanding your online goals and creating a data driven strategy we will grow your online visibility and help you achieve your company goals. This is how we maintain a 97% client retention rate!
Why Choose Scott Keever SEO
Scott Keever SEO Naples provides Google approved methods to increase your rankings and online visibility. Our performance speaks for itself, let us help your clients find you the same way you found us.
Our Naples SEO Packages are Designed Around
Creating Revenue.
As your Naples SEO consultant it's our passion to create a game plan that will grow your business both visibly and financially. We have ranked 100's of sites to page 1 of Google. If your site is not currently in the top 3 Google search results you are missing out on potential revenue.
Are you ready to get more relevant visitors to your webpage and boost your sales? If you're nodding your head "yes", then contact Scott Keever SEO to schedule a free consultation.
You'll speak with Scott to learn if online marketing is right for your business, and to see if we're a good fit to work together.
During your conversation with him, you will also discover the specifics of how your business can benefit from web optimization -and which strategy and action plan is best for your individual business.
To sign up for a free consultation, simply go to the application page and fill in your details. There's no obligation but there is an incredible opportunity to see what we can do for you.





Directions to Our Naples Office Location
Servicing the Naples Florida Area, Scott Keever SEO has talent and industry experience, we are guaranteed to deliver successful results. Call for a free consultation with a certified Seo analyst. Scott Keever SEO is located at 8971 Redonda Dr, Naples, FL 34114, United States. Call us at 813-455-1455 to schedule your free website analysis today.

ADDRESS
Scott Keever SEO 975 6th Ave S #45, Naples, FL 34102
46R4+FH Naples, Florida


Scott Keever SEO is conveniently
located near Top Attractions in Naples, FL
A Quick Guide on the Benefits of Local SEO in
Naples for your Business FL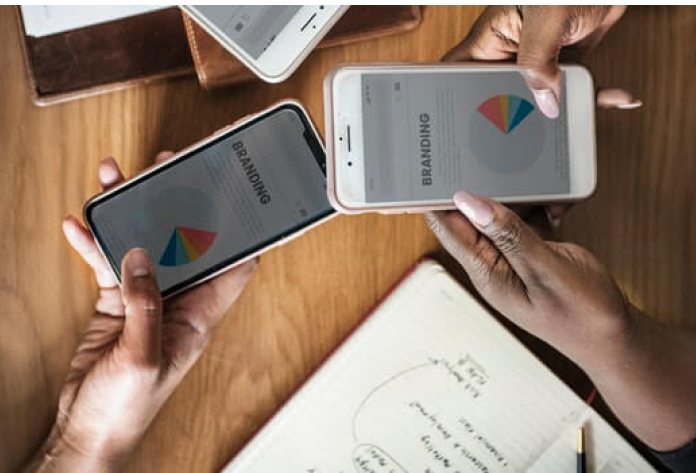 How to Drive Traffic to Your Naples Company Website Even If You're Not an advertising Expert
Are you making enough sales to get by but not getting the volume of business you're looking for? Would you like to boost your online presence but don't know where to start? When you feel like you've hit a wall in business, it can be hard to see the best way forward. You know your business, and you know your customers. You're confident that you can close the deal if you can simply get more people contacting you. All you really need is enough new leads to make those critical sales. And the best way to get those leads is by appearing on page 1 of the Google search results when people are looking for your services online.
Take the Guesswork Out of Your Digital Marketing
It's important to know who you're working with when hiring a digital marketing expert. With a background in sales, marketing, and retail management, Scott has been helping business owners get more pre-qualified leads through their websites since 2011. Today, Scott runs a successful internet marketing firm with offices in Cincinnati and Tampa. Using safe and proven marketing techniques, the team will drive relevant visitors to your website – bringing you more customer inquiries by making sure your web pages rank higher in searches. This way internet searches find your website before a competitor's site.
Some of Our Other Naples Services
Naples Marketing Companies
Naples Logo Design
Naples Email Marketing
Naples PPC (pay-per-click)
Naples Web Design
Scott Keever SEO – The Naples SEO
Experts You Want To Work With
A Digital Marketing Agency With All The Skills You Need
If you are looking for only the best internet marketing services, the most innovative website design, or any other advertising services for your Naples business, you are in good company. In fact, consider us the turning point for the lack of exposure you are facing online. Because we start working together, you are bound to see a significant difference.
How We Approach Every Situation
At Scott Keever SEO, you won't find anything short of the most up-to-date and Google approved SEO strategies. So, if there is anybody that can help you shoot into the ranks and gain that exposure you need, we are the ones to do it. And when you think about it, the proof is in the pudding. You found us quite easily, didn't you? Now we want to help your clients find you with the same speed and urgency.
Driving Traffic Without Skills Or Experience
At some point, you might feel like you are hitting a ceiling. For example, you are not doing too bad with your sales, but you are just not attracting enough people to really take your sales to the next level. In other words, you are hitting a ceiling that needs to be cleared from your path. Naturally, the lack of exposure can be discouraging, especially when you so badly want to see some growth. Plus, you know you can make those sales if you can just generate the leads.
How are you going to generate those leads? By aiming for the top spots in SERPs. And once you reach that no.1 spot on Google, you will probably get more leads than you can handle. And if you don't know how to execute effective SEO strategies, you can trust Scott Keever to do it for you.
Let Scott Keever SEO Naples Give You The Edge
Something all local business owners need to face is that even brick and mortar stores operate online to some degree. This means your competition is utilizing every channel the internet provides them. More specifically, they are making it incredibly easy for the local market to find them. Take the edge that the Naples SEO expert Scott Keever's agency can give you. Always keep in mind that 97% of people living in this area use the internet to find local businesses. Don't you want to be at the top of their list?
The Challenges With Online Exposure
The thing about Google is that it constantly changes its algorithms. The local Florida businesses that don't stay up to date with these change will eventually feel the consequences. Nevertheless, SEO strategies are not state secrets, and chances are your competition will be investing in it. But if you are struggling with your strategy, you are probably experiencing one or more of the following challenges:
Low levels of website traffic
When you know you should have more customers, but you don't see them visiting your site
Your online presence is not very influential
Your ranking on Google SERPs are dropping
Maybe you have the traffic, but you are unable to turn these leads into conversions
You get all these empty promises from SEO companies that can't really deliver
When you have a start-up business, it's natural to go with the SEO company that fits your budget. But there is a big difference between generic SEO strategies and custom strategies developed by Scott Keever Naples SEO expert. If you are facing the challenges mentioned above, it's the perfect time to take a step back and look at your online marketing strategy. And in 2021, you can't afford to put all your hope on generic SEO.
Custom SEO Strategies According To Your Business
While generic SEO strategies where effective at some point, 2021 doesn't allow for anything less than specific and detailed approaches. In fact, if you are not seeing the results you were hoping for, it's probably because you (or the company you hired) is stuck on the old ways of trying to rank. If you want to really be competitive, you need to cater to your audience. You know your product or service, you know what your customers want, but you can't spread the word if you are using the same tactics as everyone else.
With Scott Keever SEO, you'll be introduced to tactics that are tailored according to your business and clients, making you more competitive than the rest.

A Positive Long-Term Influence
It is not uncommon for certain companies to get quick results. Unfortunately, the fantasy is typically short-lived and sometimes even damaging. This is because many companies like to use shortcuts in order to provide these results. And when search engines discover what these companies are doing, the sites they handle get heavily penalized.
With SEO, you always have to think about the long-term consequences, which is exactly why Scott Keever is so effective. Not only do you get the results you were looking for, but they will remain constant and positive with search engine rules.

Hard Proof
In terms of why you should be using our services, we have hard proof thanks to all the clients we have assisted so far. Through our knowledge, skills, and experience, we have helped to generate millions in revenue for local Naples businesses. This is because the SEO experts at Scott Keever are always in the loop about what search engines want, and how to achieve it while sticking to the rules.
In addition, we only use the most effective and latest strategies concerning website optimization, meaning your site will retain its high position.

Competitive Pricing
One of the main principles for any startup or medium-sized company is to cut back on expenses. And essentially, SEO is an expense. Nobody understands this better than Scott Keever, and it's also why we provide our unique services at the most competitive prices. So, if you are working with a tight budget inside the Naples, Collier County, we are the company to speak to. In fact, you should consider your time with us a solid investment.
Assess Your Needs
Taking a moment to think about what you want to achieve through the Naples SEO strategy really helps to
choose the best expert service. Why not take that moment right now? For example:
Do You Want To Boost Customers?
It's interesting to note that about 60% of customers in Naples use a mobile search to find a local store. What's even more interesting is that more than half of these searches turned into physical visits within as little as 24-hours. Now, ask yourself, are you making the most of your local market?
If you haven't invested in a custom SEO package yet, you have no idea what you are missing out on. Just think about the exposure to thousands of customers in your immediate area, waiting to find you online.
Staying Ahead Of The Competition
As a business owner, you always have to think about what the competition is doing. In this case, if you are not traceable online, your competition surely will. And where does this leave you?
Thankfully, many startup companies working on a tight budget are going to invest in generic SEO strategies. Not only are these weak, but they can cause damage down the line. Hence the reason for consulting with professionals at Scott Keever SEO agency, whether it involves marketing or ranking tactics, we have it all covered. More importantly, we can help you stay ahead of the competition
Increased Rankings On Google With Naples SEO Services
Simply put, reaching page 2 is just not good enough. Most of the organic traffic will only spend time on page 1, which is where your site needs to be. However, it's critical that you rank on the first page with the most relevant keywords. Because if you use the most powerful keywords at the best price, you are first in line to cater to buying-ready customers.
Improved Design, Functionality, And Presentation
When working with Scott Keever SEO company, you are working with an extensive line of professionals. For example, we offer top-quality designers, thought leaders, expert content creators, and even branding experts to help with your Florida campaign. Once you reap the benefits from our skills, you will be an established figure within your market and niche.
The Awards To Prove Our Capability
Instead of just relying on our words to convince you we are the best, we want to share the rewards behind the
Scott Keever name. As an SEO company that is already widely recognized by its peers for excellence in our
respective field, here is an example of what we can do.

Google Partner Status
There is no question that Google is the leader of search engines, which is why our experts are certified by this influential company. Naturally, the certification process is very challenging, but it only proves our dedication to stick to the rules and empower every update.

UpCity Top Agencies 2017
It's with great honor that we received this reward from the top local SEO communities, and it was based on our ability to get results. Thanks to our custom approach to every business we partner with, it helped us to really stand out from the competition – something you should be doing as well.
Basically, when you are ready to see your business development to new heights by gaining higher rankings on Google, Scott Keever & Company should be the experts to get you there. It doesn't matter if you have a small or medium business in Naples, we can handle it.
What We Offer
First of all, we don't offer a magic button that is going to turn your site into gold. Instead, we offer solid strategies that work with the direct guidelines Google puts in place. More specifically, we offer packages according to your business and goals.
Additionally, we can cater to any digital marketing needs you might have, making us a full-service digital marketing service.
Naples Search Engine Optimization
One of the strongest elements we have is our SEO skills. For us, it's not just about getting to the first pages. It's also about what your site can do once it gets there. We go the extra mile to ensure the traffic you get is only high-quality and worthy of your investment. And not only will we help you get higher rankings on Google, but we will aim to reach the top of Yahoo! and Bing as well, while keeping you there.
Appealing And Engaging Website Design
When it comes to the design aspects of a site, you have to take several things into account. For example, a loading speed that takes longer than a second is enough to turn visitors away. At the same time, the site should look appealing and have functionality built in. With our designers, both search engines and online users are going to fall in love with your site.
PPC (Pay Per Click) Marketing
Pay per click marketing is only effective if you use it right. Also, take into account how much it can cost if the campaign planned correctly? Thankfully, we know everything there is to know about Google and their PPC platform.
Establish Your Brand
Another critical element if you want to remain competitive is to manage the reputation of your business. In other words, what are people saying about you and how are you reacting? User trust is not something you take for granted, and you need to keep it if you want to build a strong online presence. And once again, Scott Keever is the SEO experts who can do it for you.
Optimization For Local Customers
In the modern world, running a business means showing up on local map searches. Taking into account that so many people utilize the internet to find a local store that carries the products they want, it's no wonder why local customers react within 24-hours after the search. Don't miss out on this mass source of traffic because it can change the way you do business.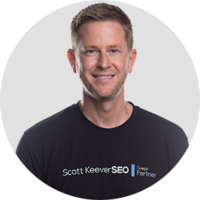 A Few Words From Scott Keever (Owner)
Thanks to years of working in the digital marketing world, I've had the pleasure of gaining a lot of experience. But I'm also a business owner who is very aware of the challenges small to medium businesses face.
Speaking as a CEO of an SEO company situated in the Naples region, I can proudly say I've helped local clients make the most of their marketing budgets. And the reason I can do this is that I focus on what's really important while implementing legit, honest and productive tactics. For almost 10 years now I've been serving the local community and based on these principles, they always come back.
The Necessity For Local Naples SEO
If you want to compete with the local market, you have to be on local maps. That's the rule for modern businesses and you can even research this statement if you want. However, you need to be creative in your approach if you are going to stand out.
This is exactly what we offer at Scott Keever – creative and effective approaches to local Naples SEO. By knowing exactly what key phrases to utilize, we can put you more than just on the map. So, consider that:
72% of people who participate in a local search visit the store (WordStream)
50% of local mobile searches visit the stores within 24-hours (Google)
78% of individuals who browse online locally will make an off-line purchase.
About Naples
Naples is a city in Collier County, Florida, United States. As of the 2020 census, the population was 19,115. Naples is a principal city of the Naples–Marco Island metropolitan area, which had a population of about 375,752 as of 2020. Naples' USPS City population (i.e. the total population that lists Naples as the city on their postal address and who consider themselves residents of Naples) includes most of the communities in Collier County with the notable exceptions of Immokalee, Marco Island, Ave Maria, Everglades City and a few others, and thus Naples' USPS City population is approximately 333,083.The city is mostly known for its high-priced homes, white-sand beaches, and numerous golf courses.
Schedule Your Free Consultation Right Now
Without any obligation whatsoever, we invite you to schedule a free consultation with us. Let us take you through the process and explain exactly how we can take your business, and get the most out of your marketing budget.
If you are serious about driving organic traffic to your business, don't look any further than Scott Keever & Company. Don't waste your time with generic SEO services when you can have a custom package, made for you and your clients.