Partner with the #1 Ranked SEO Agency
– Before your Competitor Does.
ROI Based Proven Results
Aquire More Clients
Gain Insight to Your Competition
Get more traffic to your most important pages
Boost rankings with proper Keyword Research
Here's What To Expect When Partnering With Us:
On average we have been able to more than double our clients visibility
Websites ranked on Page 1 of Google
Client Retention Rate. We build last relationships!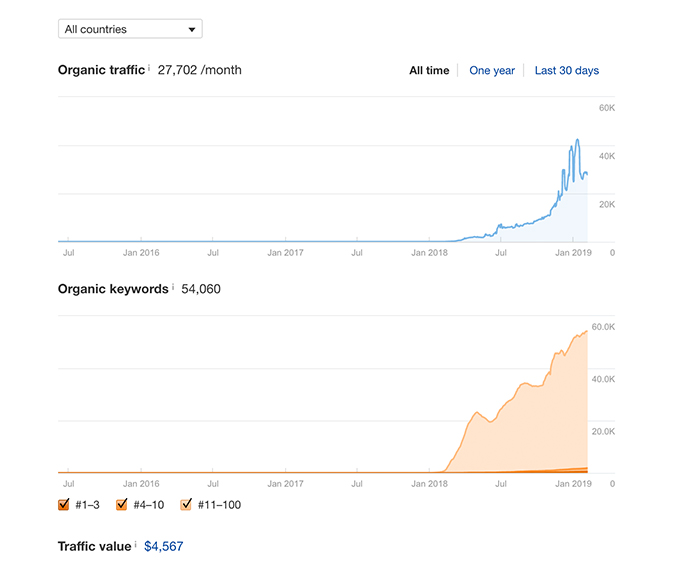 We are Clearwater Digital
Marketing Experts
Running your business takes up most of your time. Allow a professional SEO agency to manage your online marketing more affordably than hiring someone in-house at minimum wage.
At Scott Keever SEO we offer Internet Marketing Services, Website Design, and Search Engine Optimization for all types of businesses in the Clearwater area. Let us help you get the online exposure you need to succeed.
Give us a try today. Monthly plans starting at $1000 with NO CONTRACT
Our SEO Clearwater Services
Grow Customers

Let us help you drive more customers to your website. More customers means more revenue to your business.

Increase Exposure With Clearwater SEO

Give your business the boost it needs to be seen by new clients. You have customers looking for you, let us help them find you

Increase Revenue

Help your companies revenue grow by attracting new customers and ranking over your competition. Let us help!

Let's Be Partners

Not only are we here to improve your Search Engine Rankings we are also your partner. We will become one of your companies most useful resources. We have years of experience and resources.

Marketing Insider

We have trained with some of the best SEO experts in the industry. We attend weekly webinars and mastermind groups with the countries leading SEOs. These connections help set us apart.

Monthly Reporting

We keep you up to date with your websites progress with monthly reporting. We work closely with you to ensure we help you achieve your businesses goals. Communication is key!
Our Results-driven Approach
Scott Keever SEO Clearwater provides Google approved methods to increase your rankings and online visibility. Our performance speaks for itself, let us help your clients find you the same way you found us.
Our Clearwater SEO SEO Packages are Designed Around
Creating Revenue.
As your Clearwater SEO SEO consultant it's our passion to create a game plan that will grow your business both visibly and financially. We have ranked 100's of sites to page 1 of Google. If your site is not currently in the top 3 Google search results you are missing out on potential revenue.
Are you ready to get more relevant visitors to your webpage and boost your sales? If you're nodding your head "yes", then contact Scott Keever SEO to schedule a free consultation.
You'll speak with Scott to learn if online marketing is right for your business, and to see if we're a good fit to work together.
During your conversation with him, you will also discover the specifics of how your business can benefit from web optimization -and which strategy and action plan is best for your individual business.
To sign up for a free consultation, simply go to the application page and fill in your details. There's no obligation but there is an incredible opportunity to see what we can do for you.





Directions to Our Clearwater Office Location
Servicing the Clearwater Florida Area, Scott Keever SEO has talent and industry experience, we are guaranteed to deliver successful results. Call for a free consultation with a certified Seo analyst. Scott Keever SEO is located at 912 Drew St #90, Clearwater, FL 33755, United States . Call us at 813-455-1455 to schedule your free website analysis today.We also have an office in Naples, FL.

ADDRESS
Scott Keever SEO 912 Drew St #90, Clearwater, FL 33755, X694+9F Clearwater, Florida

PHONE
Phone: 813-455-1455

EMAIL
Scott Keever SEO is conveniently
located near Top Attractions in Clearwater, FL
A Quick Guide on the Benefits of Local SEO in Clearwater for your Business
Clearwater SEO
When looking for a Clearwater SEO company, it's important to look for experience in lead generation and marketing as well. Scott Keever SEO has the expertise you need in Clearwater, FL to help your company get the rankings it needs to appear in search engine giants such as Google.
Scott Keever has been working with companies about their SEO strategy since 2011 and his proven track record of success has made his business expand from Cincinnati, to Tampa and now Clearwater. When you're looking for SEO in Clearwater, FL, look no further than Scott Keever SEO.
Why Is Clearwater SEO Important to Grow Your Business?
You've likely taken the first steps and have had a website built, or built your own. As monumental of a task as building a website is, it truly is only the first step. Now that your website is built, is your SEO in Clearwater converting? Are you getting clients from your website? If the answer is no or if the percentage of clients you're getting from your website is minimal, we can help you with SEO services in Clearwater, FL.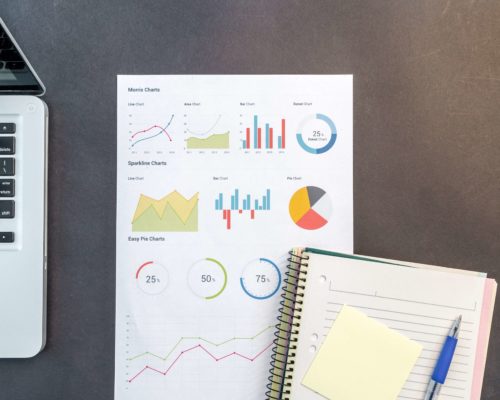 Marketing That Converts
Business owners will spend time and money on their online marketing strategy alone. At Scott Keever SEO, we can help you with your SEO and your digital marketing needs, all in one. Our effective SEO strategies and online marketing have proven over and over that we can help you convert with the right online tools and systems.
If you've tried other marketing companies in the past that didn't yield you the results you wanted, give Scott Keever a try. Scott understands how vital it is to have an online presence especially as a small business. When looking for a Clearwater SEO company, search no further than Scott Keever SEO.
How Can Scott Keever Optimize My Current SEO Strategy?
There are many strategies we'll use to improve your current SEO in Clearwater, FL, and we'll consult with you on them. One of these strategies is ranking you on the first page of Google. Because Scott is a Certified Google Partner, we guarantee that your services will appear on the first page of the Google search results. This is a big claim and we know we can make it happen. Not all SEO services are willing to be this bold about their offering. We know we can do this for you. Let Scott Keever SEO be your Clearwater SEO company.
What Else Can Scott Keever Offer?
Beyond offering SEO Services in Clearwater, FL, Scott Keever offers web design services, marketing services and lead-generation services. These various services are a combination for pure success when it comes to your online strategy. We're confident that we can make your business boom with our expertise in SEO in Clearwater, FL.
SEO in Clearwater isn't just a fast, one-session solution and we know it. We take the time to rank you. We're committed to researching the best search engine optimization outcome for your company and we deliver exceptional results, every single time. Our track record shows it, but we don't rely on it. Every day we look forward to braking barriers and bringing excellence to you. As a small business ourselves, we want you to have the success we've experienced. We know how to do it and we want to show you.
What If I've Already Done This Once?
If you've hired a Clearwater marketing agency before and you didn't get results, don't get discouraged. Chances are, it was a combination of factors that made your last SEO attempt unsuccessful. We know that with Scott Keever SEO your business in Clearwater, FL will reach new heights. Scott is highly versed on the latest SEO techniques and is a Certified Google Partner. Scott knows the trade and knows how to direct it to the advantage of his customers.
If you're not making enough sales, it's time for your business to convert as you've expected it to. It's time to get more people in the door so that you can close the deal. If you can get people in the door, you know you'll be the best provider for them. Let Scott Keever help you with SEO services in Clearwater, FL. He will get you the leads you need to get people in the door and convert. Stop guessing whether you're doing it right or wrong, and contact Scott Keever SEO.
What Is Scott Keever's Approach to SEO?
We understand this question and where it comes from because many people want to know our techniques. We know there are many SEO companies out there offering services they can't deliver and therefore people have become skeptical about SEO. We want you to know that at Scott Keever, we do things the right way.
Scott Keever is a professional you can trust. Because of his years in the industry, Scott has seen other companies over-promise and most certainly under-deliver. This is one of the reasons why Scott is committed to doing the best lead generation for his customers. At Scott Keever SEO, the focus is long-term, sustainable results and measurable progress. Our SEO services in Clearwater, FL, use highly impactful tracking and analytics to help you see what's at work for your dollar. We use proven and fail-safe optimization systems that will bring you clients to your door. Ranking high on Google is a priority and we ensure that your ideal customer can find you. They're already looking for you, but we make sure they can catch you.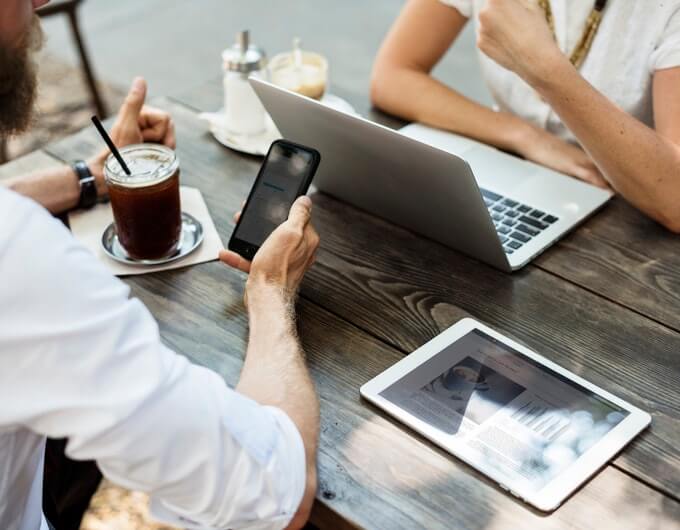 Why Work with Scott Keever for SEO in Clearwater, FL?
The first thing we're proud to tell you is that our work ethic is impeccable. We don't use devious methods or crooked strategies to rank your page, generate you leads or bring you astonishing results. Since we value our own business, we know how to value yours and don't take it for granted. Because we're a highly ethical Clearwater SEO company, we only work with companies whose professionalism and ethics also stand out.
Secondly, our success and track record has granted us the opportunity to be exclusive. We only work with business we know will benefit from web optimization and SEO services. We know we can drive traffic to these companies in Clearwater and are happy to accept them as clients. Additionally, we work only with business that have an established reputation, have a proven product or service, and have a positive standing in their community.
Contact Us for a Free Consultation
If you would like to work with Scott Keever and his team of professionals, contact us today to see if you qualify! Our free consultation will get you closer to converting clients and get you the SEO services in Clearwater, FL, that you need. Remember, there are three aspects we search for in our ideal client, which are:
The client has an established business
Has a proven service
Has a positive brand reputation
Clearwater, Florida Scott Keever SEO
Average rating:
1 reviews
Apr 25, 2019
I am very pleased with the SEO services we have received thus far.
I am very pleased with the SEO services we have received thus far. Scott is easy to talk with, very knowledgeable and extremely accommodating. We are also starting to see some inquiries that could really turn into big projects for us in Clearwater.
About Clearwater
Clearwater is a city located in Pinellas County, Florida, United States, west of Tampa and north of St. Petersburg. To the west of Clearwater lies the Gulf of Mexico and to the southeast lies Tampa Bay. As of the 2020 census, the city had a population of 117,292. Clearwater is the county seat of Pinellas County and is the smallest of the three principal cities in the Tampa–St.