Partner with the #1 Ranked SEO Agency
– Before your Competitor Does.
ROI Based Proven Results
Aquire More Clients
Gain Insight to Your Competition
Get more traffic to your most important pages
Boost rankings with proper Keyword Research
Here's What To Expect When Partnering With Us:
On average we have been able to more than double our clients visibility
Websites ranked on Page 1 of Google
Client Retention Rate. We build last relationships!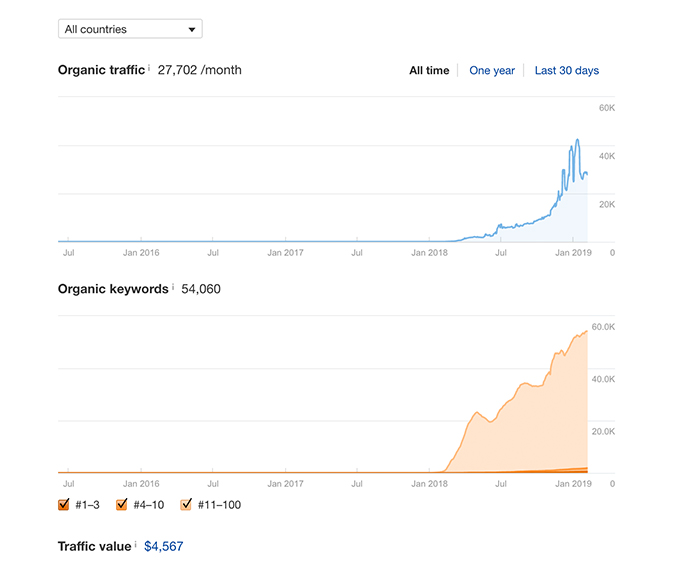 We are Orlando Florida
Digital Marketing Experts
Running your business takes up most of your time. Allow a professional SEO agency to manage your online marketing more affordably than hiring someone in-house at minimum wage.
At Scott Keever SEO we offer Internet Marketing Services, Website Design, and Search Engine Optimization for all types of businesses in the Orlando area. Let us help you get the online exposure you need to succeed.
Give us a try today. Monthly plans starting at $1000 with NO CONTRACT
Grow Customers

Let us help you drive more customers to your website. More customers means more revenue to your business.

Increase Exposure With Orlando SEO

Give your business the boost it needs to be seen by new clients. You have customers looking for you, let us help them find you

Increase Revenue

Help your companies revenue grow by attracting new customers and ranking over your competition. Let us help!

Let's Be Partners

Not only are we here to improve your Search Engine Rankings we are also your partner. We will become one of your companies most useful resources. We have years of experience and resources.

Marketing Insider

We have trained with some of the best SEO experts in the industry. We attend weekly webinars and mastermind groups with the countries leading SEOs. These connections help set us apart.

Monthly Reporting

We keep you up to date with your websites progress with monthly reporting. We work closely with you to ensure we help you achieve your businesses goals. Communication is key!
Our Results-driven Approach
Scott Keever SEO Orlando provides Google approved methods to increase your rankings and online visibility. Our performance speaks for itself, let us help your clients find you the same way you found us.
Our Orlando SEO Packages are Designed Around
Creating Revenue.
As your Orlando SEO consultant it's our passion to create a game plan that will grow your business both visibly and financially. We have ranked 100's of sites to page 1 of Google. If your site is not currently in the top 3 Google search results you are missing out on potential revenue.
Are you ready to get more relevant visitors to your webpage and boost your sales? If you're nodding your head "yes", then contact Scott Keever SEO to schedule a free consultation.
You'll speak with Scott to learn if online marketing is right for your business, and to see if we're a good fit to work together.
During your conversation with him, you will also discover the specifics of how your business can benefit from web optimization -and which strategy and action plan is best for your individual business.
To sign up for a free consultation, simply go to the application page and fill in your details. There's no obligation but there is an incredible opportunity to see what we can do for you.





Directions to Our Orlando Office Location
Servicing the Orlando Area, Scott Keever SEO has talent and industry experience, we are guaranteed to deliver successful results. Call for a free consultation with a certified Seo analyst. Scott Keever SEO is located at 7015 S Semoran Blvd, Orlando FL 32822. Call us at (407) 807-6602 to schedule your free website analysis today.

ADDRESS
Scott Keever SEO 7015 S Semoran Blvd
Orlando FL 32822

PHONE
Phone: (407) 807-6602

EMAIL
Scott Keever SEO is conveniently
located near Top Attractions in Orlando, FL
A Quick Guide on the Benefits of Local SEO in Orlando for your Business
What Makes Orlando SEO Consultant Scott Keever & Company Unique?
While many SEO professionals strive to acquire an unlimited client base, we have committed clients that stay with us because of our dependable results as well as a highly proficient staff. You have too much at stake to leave your campaign in the hands of an unproven group of SEO novices.
When you hire Orlando SEO Expert Scott Keever & Company, you will be joining forces with a committed organization of senior level SEO, Social Media, Website Design and Online Reputation Management specialists eager to generate superior results!
What We Do
* Local SEO
* Branding
* Pay Per Click
* Website Design
* Reputation Management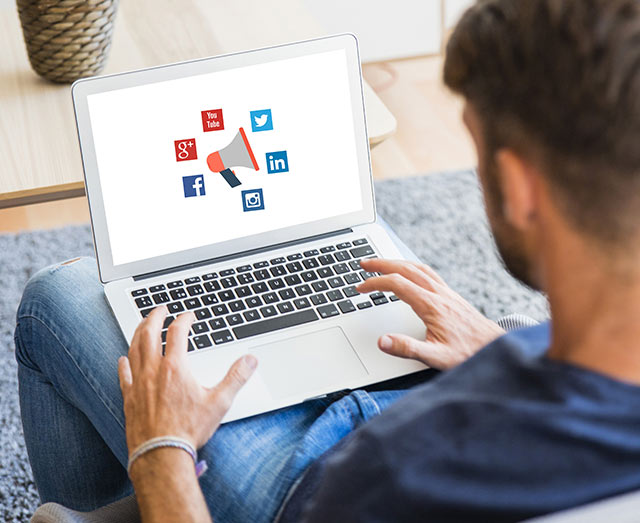 Successful companies all share one common thread. They all possess remarkable services and products bolstered by powerful advertising strategies.
Our Orlando SEO consultants take cutting-edge concepts, unparalleled services, and exceptional products and maximize them utilizing extensive SEO, Social Media strategies and PPC strategies.
We are passionate about delivering superior SEO. Each decision we make and every strategy we exploit, is with you, our valued client in mind. We will scrutinize every option, going far above SEO to provide maximum ROI on each project.
Why Choose Orlando SEO Professionals Scott Keever & Company?
As Orlando's preeminent SEO firm, this is a question we receive often. In the end, it's the search engines who establish which sites rise to the top. Why worry yourself with search engine optimization when it's the search engines who ultimately decide things?
In essence, SEO is a very fruitful and fundamental marketing channel. If your organization aspires to stay ahead of its competition, then it needs solid SEO planning. Sure, Google may choose which sites rank highest but art and science is also a big part of the equation.
Our SEO services merge the two to improve your site rankings. They're firmly planted on demonstrated methods that have proved continually successful. When your website surges up Google's rankings, you'll gain an influx of traffic with only a modest amount of continued effort.
Our methodical approach to SEO draws targeted traffic that turns into first-rate leads or paying customers. You can be sure that our cost-effective SEO services will produce sustainable results.
Still not sure you're ready to harness the power of SEO?Here are 5 compelling reasons why you can't risk NOT using it –
1. Brand Visibility
Contending in your niche requires that your brand is visible and quickly recognizable. Popular websites including Amazon, eBay and New York Times, as well as many others, have stayed one step ahead of the competition in their niche via online branding.
By investing in SEO services, these high profile organizations are capable of driving targeted traffic and as time passes, their brands have become more credible because of enhanced visibility. When your customers try finding you online, they want to locate you on the first page of search results for a specific keyword and if they don't, your brand runs the risk of being tarnished.
2. More Quality Traffic
If you are going to succeed on the internet, you need to begin with lead generation. While traffic doesn't always equate to higher conversions, sooner or later your SEO strategy will build momentum, increasing conversion. By using SEO methods such as keyword optimization, directory submission, link building, website audit, and analytics, it becomes simpler to draw targeted traffic which ultimately increases sales on your website.
3. Extraordinary ROI
Clearly, modern business marketing is cost-prohibitive. Small businesses have difficulty acquiring the required capital to go head-to-head with international brands that have committed budgets to enhancing visibility and drawing traffic. Unlike its conventional counterpart, digital marketing is easier to develop and implement, making it easier for small businesses to gain traction in a competitive marketplace. For example, video, which has become an indispensable SEO strategy, is affordable to create and deploy. Considering the vast majority of SEO techniques don't need an ample budget, small businesses are able to compete favorably with their larger competition.
4. Google Analytics for Greater Consumer Insight
Modern marketing is vastly different from what it once was. Today, the use of data in marketing influences the success of the strategy used. For example, electing to market on Facebook might sound like a sure-fire idea until Google analytics divulges that your intended audience prefers Instagram as their social media platform of choice. It's critical that your SEO strategy is influenced by consumer insight to generate optimal results in targeted marketing.
5. Building Credibility
When you develop an internet presence, you will be sending an indirect but pivotal message to future customers. Your website can be used to entertain, inform and assure customers about the importance of your services.
When an online user needs to find a dependable brand in a specific industry, they will inevitably use a search engine, and if your business is not at the top of the search results, you can almost guarantee there will be concerns about the legitimacy of your brand. This is one reason why small businesses have been able to usurp large brands by developing authoritative websites and luring the savvy modern consumer.
So How Do I Begin?
Orlando SEO Expert Scott Keever & Company is dedicated to surpassing expectations and providing clients with exceptional results! To achieve this goal, we have a proven step-by-step system for acquiring success:
1. ASSESS AND ANALYZE
This initial step is essential to our SEO process. Knowing how your site has previously performed and what SEO methods have been already utilized, provides us with the information needed to develop a new game plan that will develop beneficial results. We analyze your website and link profile thoroughly, providing us with the necessary steps to bolster your website's online presence. During this stage, we also pinpoint any crucial barriers that may occur.
2. STRATEGIZE AND DESIGN
After acquiring the requisite information from the audit, our Orlando SEO consultants develop a detailed blueprint to aid your search engine results. While we employ established SEO procedures, each client's individual needs vary and require special consideration. Therefore, each SEO plan is independently developed to match the client's distinct requirements. We begin by choosing keywords, phrases, and topics to pinpoint and then develop a website link building blueprint around these selections.
3. EXECUTE
Once the foundation is firmly cemented, we'll start launching your SEO campaign. We revise all needed on-site SEO components, including constructing new title tags, meta descriptions, tweaking or amending site architecture, developing linkable content, interlinking pages and more, determined by what was identified during our analysis.
4. LINK BUILDING
We focus on promoting a natural and authoritative link profile. We pour considerable effort into achieving exclusive and beneficial content and then finding applicable, authoritative sites to share the content on. We take time to understand your goals, construct a strategy, and utilize an outreach program that creates real links – with a determined emphasis on relevance and quality.
5. REPORT
As respected local SEO experts in Orlando, we pride ourselves on being entirely transparent. At the conclusion of every month, we develop a customized SEO report which outlines rankings, traffic, progress, link building, completed and pending tasks, etc. This serves a dual purpose. First, it keeps you informed of what is being done each month. Second, it offers us a chance to revisit our strategy and fine-tune it to ensure excellent results.
As a Leading Orlando SEO Services Company, We Provide:
Local SEO
Search engines have found that many users are searching for specialized services and products in their proximity. In fact, more than 50% of entire Google search queries contain local intent. So how does that benefit your organization? It means that future customers are looking for your services within your service area and could discover you if you enhance your local SEO. With improved local search rankings, you'll draw more traffic to your website and more leads for your business.
Web Design
Our websites are not only stunning in design, but they result in added sales for your business with our marketing strategies, including Search Engine Optimization (SEO) and Search Marketing Optimization. With our award-winning team of creative graphic designers and talented web programmers at the helm, you will have a traffic pulling and customer converting website for years to come.
Pay Per Click
PPC ads are unquestionably the most rapid and most efficient way to lure targeted prospects to your site. However, one misstep and you will be flushing thousands of dollars down the toilet. Our experienced professionals' are certified by Google, which means we know exactly how their engine functions and what entices customers to purchase products.
Branding
We strive to position you as a market leader in your chosen industry. This means implementing and retaining a brand identity that your customers can relate to. Expert SEO branding can lead to profitable results. Poor SEO branding or avoiding it all together can become a costly mistake. Whether managing your social media and constructing expert industry content or improving your search results, we go above and beyond to assure you are seen as the #1 company in your industry.
Reputation Management
Cultivating a stellar reputation takes time and effort, yet just one negative online review can alter public perception. Incredibly, most customers depend on online reviews nearly as much as personal recommendations. As a matter of fact, most will search reviews prior to perusing your online store. Our online reputation management services shield your name and make sure negative attacks from competitors don't prevent future customers from doing business with you.
Local Map Optimization
Companies that show up in the local maps results on Google receive the bounty of valuable clicks. The majority of people who look for local businesses visit a store within one day. No other kind of marketing elicits such power. Using Local Map Optimization our Orlando SEO experts can produce a greater, more consistent stream of business for your organization.
Contact us today at (813)-455-1455 for your FREE consultation. You're under no commitment and there's absolutely no cost to you.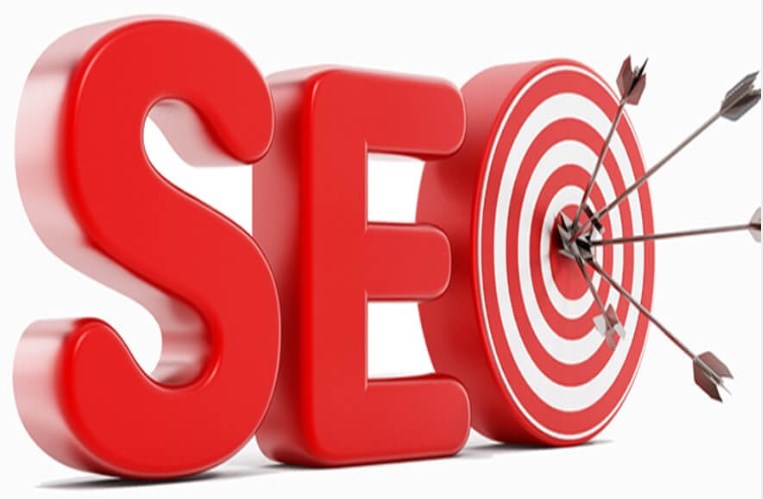 About Orlando
Orlando () is a city in the U.S. state of Florida and is the county seat of Orange County. In Central Florida, it is the center of the Orlando metropolitan area, which had a population of 2,509,831, according to U.S. Census Bureau figures released in July 2017, making it the 23rd-largest metropolitan area in the United States, the sixth-largest metropolitan area in the Southern United States, and the third-largest metropolitan area in Florida behind Miami and Tampa. Orlando had a population of 307,573 in the 2020 census, making it the 67th-largest city in the United States, the fourth-largest city in Florida, and the state's largest inland city. Orlando is one of the most-visited cities in the world primarily due to tourism, major events, and convention traffic; in 2018, the city drew more than 75 million visitors. The Orlando International Airport (MCO) is the 13th-busiest airport in the United States and the 29th-busiest in the world.
Neighborhoods in Orlando, Florida
Things to do in Orlando, Florida