Partner with the #1 Ranked SEO Agency
– Before your Competitor Does.
ROI Based Proven Results
Aquire More Clients
Gain Insight to Your Competition
Get more traffic to your most important pages
Boost rankings with proper Keyword Research
Here's What To Expect When Partnering With Us:
On average we have been able to more than double our clients visibility
Websites ranked on Page 1 of Google
Client Retention Rate. We build last relationships!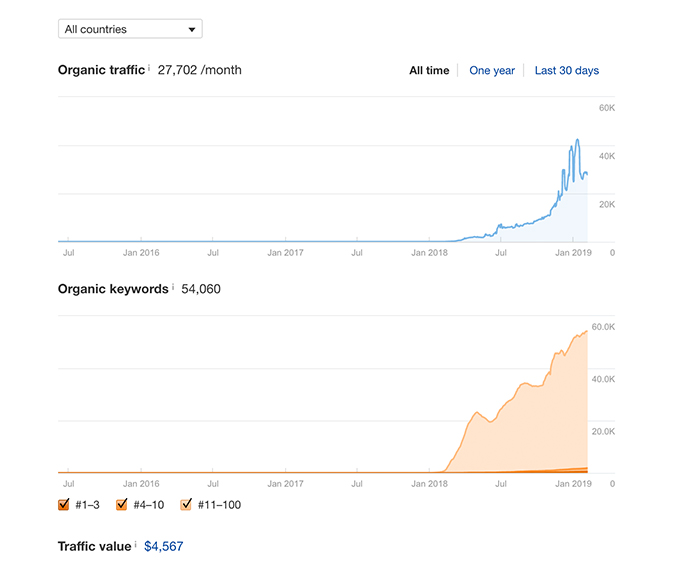 We are Sarasota Digital
Marketing Experts
Running your business takes up most of your time. Allow a professional SEO agency to manage your online marketing more affordably than hiring someone in-house at minimum wage.
At Scott Keever SEO we offer Internet Marketing Services, Website Design, and Search Engine Optimization for all types of businesses in the Sarasota area. Let us help you get the online exposure you need to succeed.
Give us a try today. Monthly plans starting at $1000 with NO CONTRACT
Our SEO Sarasota Services
Grow Customers

Let us help you drive more customers to your website. More customers means more revenue to your business.

Increase Exposure With Sarasota SEO

Give your business the boost it needs to be seen by new clients. You have customers looking for you, let us help them find you

Increase Revenue

Help your companies revenue grow by attracting new customers and ranking over your competition. Let us help!

Let's Be Partners

Not only are we here to improve your Search Engine Rankings we are also your partner. We will become one of your companies most useful resources. We have years of experience and resources.

Marketing Insider

We have trained with some of the best SEO experts in the industry. We attend weekly webinars and mastermind groups with the countries leading SEOs. These connections help set us apart.

Monthly Reporting

We keep you up to date with your websites progress with monthly reporting. We work closely with you to ensure we help you achieve your businesses goals. Communication is key!
Our Results-driven Approach
Scott Keever SEO Sarasota provides Google approved methods to increase your rankings and online visibility. Our performance speaks for itself, let us help your clients find you the same way you found us.
Our Sarasota SEO Packages are Designed Around
Creating Revenue.
As your Sarasotao SEO consultant it's our passion to create a game plan that will grow your business both visibly and financially. We have ranked 100's of sites to page 1 of Google. If your site is not currently in the top 3 Google search results you are missing out on potential revenue.
Are you ready to get more relevant visitors to your webpage and boost your sales? If you're nodding your head "yes", then contact Scott Keever SEO to schedule a free consultation.
You'll speak with Scott to learn if online marketing is right for your business, and to see if we're a good fit to work together.
During your conversation with him, you will also discover the specifics of how your business can benefit from web optimization -and which strategy and action plan is best for your individual business.
To sign up for a free consultation, simply go to the application page and fill in your details. There's no obligation but there is an incredible opportunity to see what we can do for you.





Directions to Our Sarasota Office Location
Servicing the Sarasota Area, Scott Keever SEO has talent and industry experience, we are guaranteed to deliver successful results. Call for a free consultation with a certified Seo analyst. Scott Keever SEO is located at 100 Wallace Ave, Sarasota FL 34237. Call us at (941) 413-1818 to schedule your free website analysis today.

ADDRESS
Scott Keever SEO 100 Wallace Ave
Sarasota FL 34237

PHONE
Phone: (941) 413-1818

EMAIL
Scott Keever SEO is conveniently
located near Top Attractions in Sarasota, FL
A Quick Guide on the Benefits of Local SEO in Sarasota for your Business
What Separates Sarasota SEO Consultant Scott Keever & Company From the Competition?
Unlike many digital marketing firms who resort to questionable "black-hat" SEO tactics, our Sarasota SEO company adheres to the promise of using only white hat SEO techniques. Our expert team of specialists delivers 100% authentic and completely transparent SEO services.
We are fed up seeing the word "guarantee" everywhere. Exactly what does it mean? Nada, nothing, zilch. It's just a buzzword to prompt you to buy. So, instead of a "guarantee", we are making a special pledge to you.
We believe in using tested methods to drive traffic instead of mere words to lure a constant stream of visitors. You will inevitably see your rankings surge and quality traffic arrive at your website.
Services We Offer
* Local SEO
* Branding
* Pay Per Click
* Reputation Management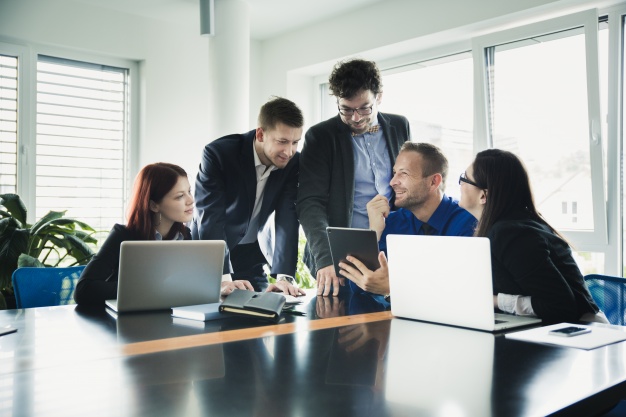 Why Choose Sarasota SEO Expert Scott Keever & Company?
At Scott Keever & Company, we're extremely enthusiastic about digital marketing and approach every campaign with a high level of skill and expertise which affords us the ability to provide optimal results, while keeping you updated, educated, and satisfied along the way.
We also host a number of digital marketing services under one roof. Whether its SEO, web development or reputation management we deliver significant cost savings over our competitors while delivering superior results.
Still not sure whether SEO is right for your business? Below you'll discover 5 reasons why your business will benefit from investing in SEO.
1. SEO is the Most Cost-Efficient Marketing Choice
SEO should not be seen as a business expense, but rather an investment. As the old adage states, "You get what you pay for." Sure, SEO can be outsourced at rock bottom prices, but that often translates to poor-quality content ensuring low rankings. When you work with a reputable Sarasota SEO firm like Scott Keever & Company you will be rewarded in the long run. When compared to other marketing methods, it's been demonstrated that SEO, assuming it's quality SEO, delivers greater returns for each dollar invested over time.
2. Put Your Business at the Center of the Digital World with SEO
Since most individuals are searching before purchasing, you want to show up front and center, once the query is entered. If not, people likely won't be buying from you, since data indicates that over 90% of people never search past the first page on Google. When performed correctly, SEO can put your company at the center of people's searches. SEO can be laser-focused, so when your website increases visibility with customers, it will attract more relevant traffic which in turn leads to more leads and additional sales.
3. SEO for Small Businesses Equals the Playing Field
SEO is an absolute game-changer for small businesses. It gives smaller companies the ability to go head-to-head with larger businesses in their market. A primary advantage of search engine marketing is that it equals the playing field because better rankings on the search engine results page are dependent on efficient SEO strategies, not how deep of pockets a company has. SEO for small businesses can take you off the sidelines, help you square off against the big boys, and ultimately help you come out victorious!
4. Investing in SEO Produces Long-Term Benefits
While other marketing strategies may offer instant, fleeting results, the benefits of SEO are ongoing. Once your website achieves a page one ranking on Google the more traffic your site will attract, thereby granting your website more authority and possibly allowing your website to hold that top ranking for a long time to come. Even though immediate gratification from PPC campaigns is good, continuing ROI from the long-term sales of SEO are even greater.
5. SEO Capitalizes on Free Advertising
Without SEO, your business runs the risk of not being visible as a result of random content. Every listing on Google arrives with an accompanying title tag and meta description, and if not optimized, Google will choose text from anyplace on your website to insert into the listing for thousands of would-be customers to see. SEO gives you control of what information people are given when your website shows up in the search results. Think about it – it's free advertising for your business! If you're not capitalizing on this opportunity, you're gambling on losing sales!
So How Do I Start?
Getting started with Scott Keever SEO couldn't be easier! We have developed a proven 5-step plan for success:
1. ASSESS
Before we proceed with your SEO campaign, your website will be assessed for numerous ranking factors like on-page SEO, link profile, broken links, social engagement, page speed, and other essential elements. Additionally, we will execute a thorough competitive analysis to see precisely where you can improve.
2. GAME PLAN
To boost your search engine rankings, our Sarasota SEO experts will now build an extensive SEO strategy based upon the information gathered from your assessment. Although we use 100% proven and ethical methodologies, we realize every client's needs are completely unique. With that in mind, each SEO campaign is tailored to meet the client's particular demands. We thoughtfully hand pick crucial keywords, phrases, and topics to emphasize and then center a website link building strategy based upon these choices.
3. INITIATE
Upon completing the steps outlined above we'll commence your SEO campaign. We modify all vital on-page SEO items, as well as prepare brand-new title tags, meta descriptions, build linkable content, interconnect pages and more, depending upon what was revealed during our assessment.
4. LINK BUILDING
Gaining links makes up an enormous part of our complete SEO strategy. Our experienced team shines at placing your business in front of the eyes of quality traffic on high profile websites. With years of executing successful link building, married with our aboveboard approach to SEO, our link building initiatives yield continuous and impressive results. Link building entails intensive research, inventive brainstorming, and careful personalization. By removing the priority of calculating links and emphasizing authority and quality, we experience better success with the research-centered route to link building.
5. REPORT
SEO reporting is critical to identifying how users connect with your online business and how you can push them to conversion. Professional analytics reporting should offer you more than just a data dump of statistics. We think SEO reporting should convey the story of your online business and give you a better insight of user activity. Our SEO reporting will assist you in continuing to take advantage of your successes, while also determining what campaign tactics aren't working. Our Sarasota SEO company uses segmentation and an assortment of tools to determine your customers' optimal path to conversion.
As Recognized Sarasota SEO Experts We Offer:
Local SEO
Local SEO is widely regarded as one of the single most effective SEO tools. With that being said, many business owners still aren't aware of just how powerful local SEO is. Local SEO allows local customers to find businesses in their specific region. People load Google in their browser and type the product or service they're interested in with phrases like "by me" or "close to me." Accordingly, Google presents the most applicable local businesses for that search. With a jaw-dropping 95% of people having searched for a business online, it's vital that your business is getting exposed.
Web Design
Sarasota SEO experts Scott Keever & Company specializes in professional web design with an emphasis on your objectives and business aspirations. Our skilled team of designers, developers, project managers, and search marketing specialists utilize cutting-edge technology to construct actionable results and successful ROI. Whether you need a personalized informational website or a robust online store, we will work diligently to understand your requirements and provide solutions to align with those needs.
Pay Per Click
We manage your PPC account utilizing keywords that will attract buyers to your site. Highly targeted keyword research will decide the most cost-efficient means to acquiring customers who are searching for precisely what you offer. Using a wide array of research tools, we will build successful paid search campaigns concentrated on meeting your target cost per sale or lead. By investing in Pay Per Click (PPC), you will aid highly enthusiastic buyers in locating your site who might not find it through conventional (organic) search engine optimization strategies.
Branding
Good branding is good business. Your logo can instantly tell your story, and we generate the buzz you need to remain in the mind of your customer base. With impeccable interconnected digital marketing and design strategy, our Sarasota SEO experts can expand your business opportunities from the very beginning. Our customized methods and skillful execution develop your digital footprint, which in turn transforms more prospects into conversions and more first-time buyers into life-long customers.
Reputation Management
Your reputation is paramount in the business world. If you have an online presence, it is absolutely necessary to retain a good reputation as anyone, anywhere, at any given moment can access the internet. Just one negative review from a customer could greatly affect your public perception and ultimately, how your business succeeds as a whole. Therefore, it becomes critical to monitor how your brand is received by the online world. Bolstered by our reputation management services you'll be sure criticism from competitors won't divert would-be customers from conducting business with you.
Local Map Optimization
When an individual conducts a Google search, they are often times presented with results that comprise local businesses and a map. The ranking of businesses in this area is decided by an algorithm that is distinct of the normal organic results. It can be affected by the business's brick and mortar location, the number of reviews the business has received and other elements. Local Maps Optimization strives to target those specific qualities that give businesses the greatest opportunity to show up in this section. Scott Keever & Company uses a blend of profile optimization strategies, local directory submissions and other techniques to impact as many factors of the local equation as possible.
Grow Your Company Online
* Increase Sales and Generate Profits
* Build and Promote Brand Awareness
* Website SEO Optimization
* Local SEO Services
* Extensive Monthly Reporting
* Free Consultation
Launch your Business to Extraordinary Heights with Sarasota SEO Experts Scott Keever & Company!
Whether it be Local SEO and Web Design or Pay Per Click and Reputation Management, we provide a host of digital marketing services that are built from the ground up to yield real results, be it search rankings or revenue. Using a white-hat approach to SEO, we are experts in converting a conventional website into an extraordinary profit producing site. At Sarasota SEO professionals Scott Keveer & Company we have established ourselves as the leading SEO company in the Sarasota region. When you work with Scott Keever SEO, you are getting quality work and exceptional service.
Contact Scott Keever today by phone at (813)-455-1455 or complete the form below to receive a complimentary SEO audit.
Some of Our Other Sarasota Services
Sarasota Marketing Companies
Sarasota Logo Design
Sarasota Email Marketing
Sarasota PPC (pay-per-click)
Sarasota Web Design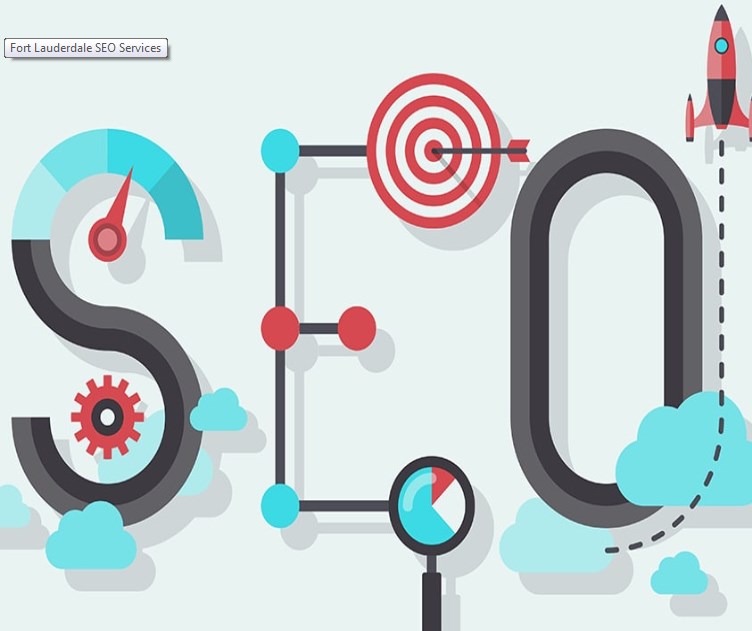 Sarasota, Florida - Scott Keever SEO
Average rating:
1 reviews
Jun 24, 2019
Experienced internet marketing team
Experienced internet marketing team, a real pleasure to work with.
About Sarasota
Sarasota () is a city in Sarasota County, Florida. It is located in Southwest Florida, the southern end of the Greater Tampa Bay Area, and north of Fort Myers and Punta Gorda. Its official limits include Sarasota Bay and several barrier islands between the bay and the Gulf of Mexico. Sarasota is a principal city of the Sarasota metropolitan area, and is the seat of Sarasota County. According to the 2020 U.S. census, Sarasota had a population of 54,842.The Sarasota city limits contain several keys, including Lido Key, St.