Partner with the #1 Ranked SEO Agency
– Before your Competitor Does.
ROI Based Proven Results
Aquire More Clients
Gain Insight to Your Competition
Get more traffic to your most important pages
Boost rankings with proper Keyword Research
Here's What To Expect When Partnering With Us:
On average, we have been able to more than double our clients' visibility
Websites ranked on Page 1 of Google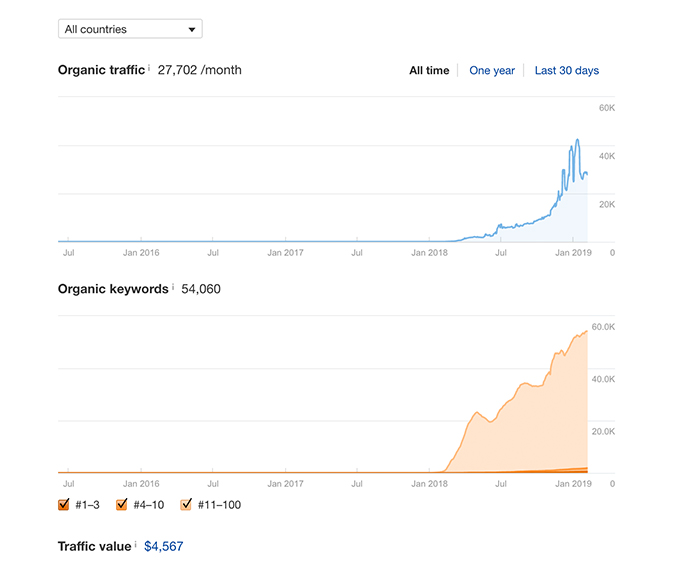 We are the Toledo Digital
Marketing and SEO Experts
Running your business can take up most of your time. Allow a professional SEO agency to manage your online marketing more affordably than hiring someone in-house at minimum wage.
At Scott Keever SEO, we offer internet marketing services, website design, and search engine optimization for all types of businesses in the Toledo area. Let us help you get the online exposure you need to succeed!
Give us a try today. Monthly plans starting at $1000 with NO CONTRACT
Our SEO Services and Internet Marketing Solutions
Grow Customers

We drive more customers to your website, leading to more revenue for your business.

Increase Exposure

You have new customers looking for you, let us help them find you with better SEO strategies.

Increase Revenue

Attract more customers and rank over your competition. Let us help!

Let's Be Partners

With our years of experience and resources, we work as a team to help companies with strong SEO campaigns that lead to success.

Marketing Insider

We have trained with some of the best SEO experts in the industry. We attend weekly webinars and mastermind groups with the countries leading SEOs. These connections help set us apart.

Monthly Reporting

We keep you up to date with the progress of your website.
Our Results-driven Approach
Scott Keever SEO Toledo provides Google-approved methods to increase your rankings and online visibility. Our performance speaks for itself. Let us help your clients find you the same way you found us.
Our Toledo SEO Services Create Revenue.
As your Toledo SEO consultant, we create a game plan that will grow your business both visibly and financially through digital marketing. We have ranked 100's of sites to page 1 of Google. If your site is not currently in the top 3 pages of search engines, you miss out on potential revenue.
If you're ready to get more relevant visitors to your webpage, contact Scott Keever SEO to schedule a free consultation. Simply go to the https://keeverseo.com/free-consultation-application/ and fill in your details without any obligation.
You'll speak with Scott to learn if online marketing is right for your business, and to see if we're a good fit to work together.
During your conversation with him, you will also discover the specifics of how your business can benefit from web optimization -and which strategy and action plan is best for your individual business.
To sign up for a free consultation, simply go to the application page and fill in your details. There's no obligation but there is an incredible opportunity to see what we can do for you.





Directions to Our Toledo Office Location
Servicing the Toledo Area, Scott Keever SEO has talent and industry experience, we are guaranteed to deliver successful results. Call for a free consultation with a certified Seo analyst.
Scott Keever SEO is located at 324 N Erie St, Toledo OH 43604. Call us at (419) 877-7810 to schedule your free website analysis today.

ADDRESS
Scott Keever SEO Toledo SEO 324 N Erie St
Toledo OH 43604

PHONE
Phone:(419) 877-7810

EMAIL
Scott Keever SEO in Toledo OH sets an extremely high standard for all of Lucas County
If you prefer a more personal experience, you can call us at (813) 455-1455, or stop in our offices Monday – Friday 9 AM – 5 PM. We are also located near Toledo Zoo, Toledo Museum of Art, and the Toledo Express Airport.
Scott Keever SEO is conveniently
located near Top Attractions in Toledo, OH
A Quick Guide on the Benefits of Local SEO in Toledo for your Business
The Scott Keever Difference
In this is the ever-changing digital world, while there are "best" practices, they are only the "best" until we find a more effective way to do it. We flourish on new challenges that require vision, creation and perfect execution. We refuse to rest on our laurels and pledge to meet the exacting needs of our clients using only the latest in SEO methodology. That's not just a promise, it's the Scott Keever difference.
Our Toldeo SEO Services Include:
* Local SEO
* Branding
* Website Design
* Reputation Management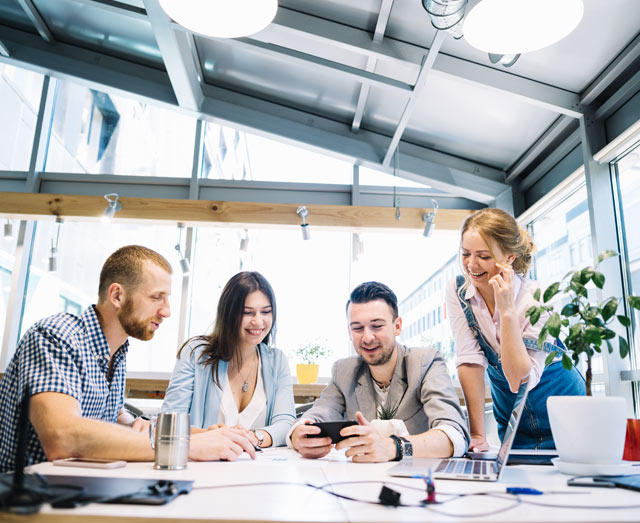 Scott Keever & Company – Not Your Average SEO Firm
Scott Keever SEO stands out from other companies. We integrate our search engine optimization, website design, and other marketing strategies to surpass our clients' goals and achieve organic results. At Scott Keever SEO, we innovate continually and develop sustainable results for businesses
Our experienced project managers work with you to understand your company's needs and then personalize the optimum strategy to maximize the return on your investment.
7 Reasons To Incorporate SEO into your Digital Marketing Strategy.
1. Cost-Effective
In contrast to other digital marketing methods, SEO is the most simple and cost-effective way to promote your online presence. Having your company website ranked well within search engine results draws people to your page, boosting the percentage of conversion from leads to actual buyers.
2. Good Return On Investment (ROI)
Search engine optimization remains an effective marketing tool for businesses is because it provides substantial ROI. PPC or social media marketing is a great way to connect with people but is more expensive than SEO.
Working with the experts at Scott Keever SEO Company can get your site ranked at the top of search results, which will generate over 30% more ROI. This is a great marketing strategy that will get you more traffic and more leads.
3. Customer Loyalty
SEO helps bring your target market to you, especially when your business is on the first page of search engines and has a good online reputation on social media. People often search for local businesses, and if you have what customers are looking for, they will usually remain loyal and even recommend you around the Toledo Ohio area and beyond.
4. Local-Based SEO and Mobile Searches
As a locally-based company, it's important to consider your local rankings. Even if your business has a solid and stable local reputation and clientele adore you, optimizing the local SEO enhances your capacity to reach and connect with transient customers who will be visiting the Toledo Ohio area.
5. Long-Term Investment
The goal of SEO is to ensure rapid marketing results for your company. With the proper website structure, quality content, and graphic design, you will experience extraordinary results with a high reoccurring ROI.
Your business will remain on the first pages of the search results so long as the proper SEO is consistent. With SEO, your marketing budget can remain low while you still increase traffic, sales, and happy customers.
6. Outdistance Competitors
SEO is surging in popularity. To stay ahead of the curve, you need to keep up with your competitors and their digital marketing strategies so you can formulate even more effective marketing strategies.
By hiring SEO experts and using their services, your online marketing will take care of itself and you will continue to see an increase in customers.
7. A Strong Social Media Presence is Key in Online Marketing
Your digital marketing strategy needs to include social media. Successful content makes your business searchable on practically every search engine, so utilizing search engine optimization and combining it with the proper web design will allow new leads to discover your business.
Contact the professionals at Scott Keever SEO for marketing services.
How Do I Start Marketing My Business?
Our Toledo SEO team created this 5-step plan to thrust your organization to the top rankings:
1. SURVEY WEBSITE
Our trained team surveys your site for a set of distinct ranking factors – broken links, on-page SEO, link profile, etc. We then organize a competitive analysis to weigh where your SEO or web design can improve.
2. FORMULATE AN AVENUE FOR SUCCESS
Our team shapes a full-scale SEO campaign compiled from your survey information. Each SEO campaign is independently constructed to reflect each client's unique requirements. Our Toldeo SEO company selects carefully researched keywords, phrases, and topic matter to broaden success.
3. KICK-OFF CAMPAIGN
Immediately after finalizing the vital steps outlined above, we'll kick off your SEO campaign. Our skilled staff fixes all vital on-page SEO items, in addition to drawing up new meta descriptions, title tags, and tying together related content for your Toledo business.
4. LINK BUILDING
Every successful SEO campaign requires effective link building. Our Toledo SEO experts will make sure your company is placed on high-ranking websites, where thousands of visitors can learn more about your products and services. With our link-building expertise, combined with our clear approach to SEO, our link-building efforts generate successful results.
5. REPORT
Our team believes that SEO reporting should impart the story of your company and relate knowledge of client behavior. Our Toledo SEO reporting will allow you to benefit from your successes in addition to unmasking which marketing campaign strategies simply aren't earning you new clients.
Our Toledo SEO Team is More than Just A Marketing Agency. We Provide:
Local SEO:
Rather than depleting your budget pursuing Google's current algorithm, we establish your local SEO campaign on demonstrated marketing methods that produce real results. We focus on the factors that genuinely develop long-term, local visibility, and lasting growth.
* Keyword research to discover how individuals look for your company.
* Onsite optimization that sends unique local signals to Google.
* Online citation production to establish accurate company information in internet directories.
* Review methods to broaden and enhance your organization.
Web Design:
Choosing the right web development professionals can make a huge difference when paired with the proper SEO strategies.
While we build beautiful web design and customized websites, we also understand SEO. Whether you need an information-centered website or a robust, enterprise-level website, our designers are fully capable of helping your site come to life.
Branding
Our team can assist you in constructing a strategic branding plan.
Improve how people see and perceive your company's brand
Measure your productivity and tweak as required
Recognize your products or services that propel you ahead of the competition
Pay Per Click:
Pay Per Click (PPC) is one of the most effective ways to launch a new website or push traffic to an older website that has had difficulty gaining ground with search engines. If you're looking for a professional Toledo SEO agency with years of experience creating successful PPC campaigns, you've come to the right place.
Reputation Management:
In today's climate, one untimely online review or derogatory remark can adversely affect your brand. The best SEO agencies know that building a sterling reputation in your niche is crucial. Enabled by our reputation management services, you'll be certain complaints levied by your competitors won't inhibit customers from doing business with you.
Local Map Optimization:
Today, local searches on Google display a group of results and a map identifying the geo-location of each company. Vying for a spot on this map can be ferocious. Targeted local optimization techniques are the easiest way to elevate your odds of getting your business listed noticeably.
Despite Google algorithms evolving, a local optimization program predicated on proven methods will ensure you are ready to glean a top spot. Our Toledo SEO company integrates local directory submissions in addition to various other techniques and techniques to exploit as many facets of the local formula as feasible.
Broaden Your Business's Online Presence
* Generate More Sales While Enhancing Your Bottom Line
* Foster Brand Awareness
* Local SEO Services
* Transparent Monthly Reporting
* Free Consultation!
Let Toledo SEO Experts Scott Keever & Company Accelerate Your Internet Marketing
We are a full-service, Toledo SEO marketing team that understand the relationship between content and customers. We help our clients achieve extraordinary results by identifying the most profitable opportunities and executing each element at the highest level.
Ready to convert more prospects while closing more sales and expanding your digital footprint? Give us a call at (813)-455-1455 or click on the link below to receive your free SEO analysis.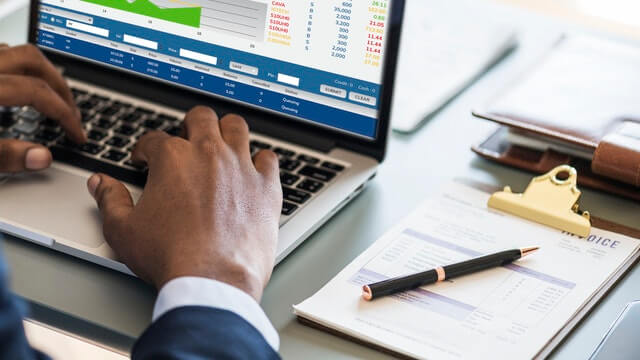 About Toledo
Toledo ( tə-LEE-doh) is a city in and the county seat of Lucas County, Ohio, United States. At the 2020 census, it had a population of 270,871, making Toledo the fourth-most populous city in the state of Ohio, after Columbus, Cleveland, and Cincinnati. Toledo is the 79th-largest city in the United States. It is the principal city of the Toledo metropolitan area, which had 606,240 residents in 2020. Toledo also serves as a major trade center for the Midwest; its port is the fifth-busiest on the Great Lakes.The city was founded in 1833 on the west bank of the Maumee River and originally incorporated as part of the Michigan Territory.