Partner with the #1 Ranked SEO Agency
– Before your Competitor Does.
ROI Based Proven Results
Aquire More Clients
Gain Insight to Your Competition
Get more traffic to your most important pages
Boost rankings with proper Keyword Research
Here's What To Expect When Partnering With Us:
On average we have been able to more than double our clients visibility
Websites ranked on Page 1 of Google
Client Retention Rate. We build last relationships!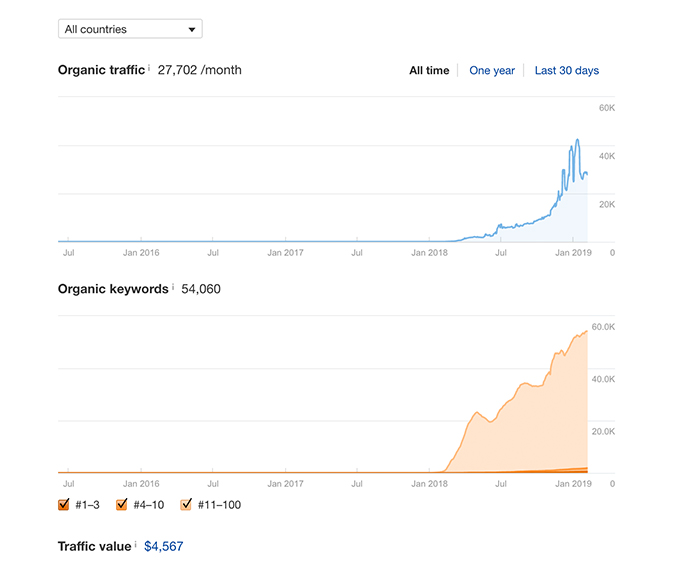 We are Dallas Digital
Marketing Experts
Running your business takes up most of your time. Allow a professional SEO agency to manage your online marketing more affordably than hiring someone in-house at minimum wage.
At Scott Keever SEO we offer Internet Marketing Services, Website Design, and Search Engine Optimization for all types of businesses in the Dallas area. Let us help you get the online exposure you need to succeed.
Give us a try today. Monthly plans starting at $1000 with NO CONTRACT
Grow Customers

Let us help you drive more customers to your website. More customers means more revenue to your business.

Increase Exposure With Dallas SEO

Give your business the boost it needs to be seen by new clients. You have customers looking for you, let us help them find you

Increase Revenue

Help your companies revenue grow by attracting new customers and ranking over your competition. Let us help!

Let's Be Partners

Not only are we here to improve your Search Engine Rankings we are also your partner. We will become one of your companies most useful resources. We have years of experience and resources.

Marketing Insider

We have trained with some of the best SEO experts in the industry. We attend weekly webinars and mastermind groups with the countries leading SEOs. These connections help set us apart.

Monthly Reporting

We keep you up to date with your websites progress with monthly reporting. We work closely with you to ensure we help you achieve your businesses goals. Communication is key!
Our Results-driven Approach
Scott Keever SEO Dallas provides Google approved methods to increase your rankings and online visibility. Our performance speaks for itself, let us help your clients find you the same way you found us.
Our Dallas SEO Packages are Designed Around
Creating Revenue.
As your Dallas SEO consultant it's our passion to create a game plan that will grow your business both visibly and financially. We have ranked 100's of sites to page 1 of Google. If your site is not currently in the top 3 Google search results you are missing out on potential revenue.
Are you ready to get more relevant visitors to your webpage and boost your sales? If you're nodding your head "yes", then contact Scott Keever SEO to schedule a free consultation.
You'll speak with Scott to learn if online marketing is right for your business, and to see if we're a good fit to work together.
During your conversation with him, you will also discover the specifics of how your business can benefit from web optimization -and which strategy and action plan is best for your individual business.
To sign up for a free consultation, simply go to the application page and fill in your details. There's no obligation but there is an incredible opportunity to see what we can do for you.





Directions to Our Dallas Office Location
Servicing the Dallas , Scott Keever SEO has talent and industry experience, we are guaranteed to deliver successful results. Call for a free consultation with a certified Seo analyst. Scott Keever SEO is located at Dallas . Call us to schedule your free website analysis today.
Scott Keever SEO is conveniently
located near Top Attractions in Dallas
A Quick Guide on the Benefits of Local SEO in Dallas for your Business
Dallas SEO Services that Can Help You Bring in More Customers and Grow Your Local Business
We have a proven track record of success, locking in dozens of clients with first page rankings in Google, Bing and Yahoo. Get the visibility you need to stand out in Dallas and position yourself over the competition. What steps do we take to create results for our clients? Here's a quick overview of our process: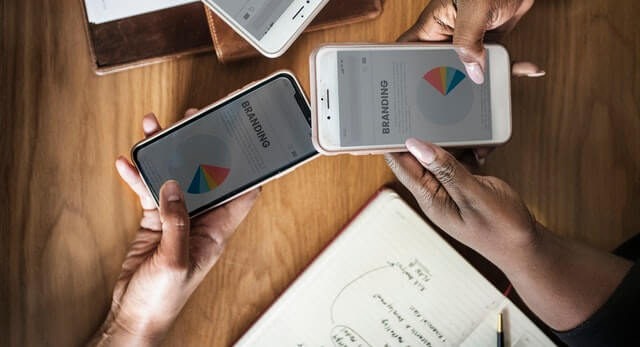 Step 1: Getting Your in the Top Dallas Rankings
The first step of the process is optimizing your GMB profile and working to get you listed in the "map pack". The map pack is basically a listing of the top results listed under the Google map results. Getting listed in this section of the results gives you more exposure and a stronger chance of users taking action towards your business.
Step 2: Generating Traffic as Soon as Possible
It's important to understand that building a SEO campaign takes time. That's why we help you generate targeted traffic with PPC advertising while you establish your SEO campaign. We'll help you target the best terms for your Dallas business. This is a paid form of advertising, so we build campaigns that are focused on generating a strong ROI.
Step 3: A Campaign Built on Strong Foundations
What makes us different is that we use the same strategies we've used to lock in first page rankings for our firm. We don't use unproven strategies or use short term fixes that may get your website penalized in the Google search results. Our strategies are made to work long term and are aligned with Google's guidelines.
The reason why we're able to deliver results is due to the strength of our team. Our team isn't outsourced by a white label SEO or a poorly managed overseas service. Our team consists of experts in every aspect of SEM from pay per click, link building, web design, conversion rate optimization, mobile marketing, and more.
The focal point of our service is in helping local business compete through the search engines. This comes down to utilizing a limited budget and turning it into results. Because we've done this countless times for other clients, we've perfected the process and can reproduce the results for our new clients.
Step 4: Some of the Strategies that We Use
Just what kind of strategies are we using in our SEO campaigns? We use strategies that work today and will continue to work for the long term. Here's a brief overview of some of the things we do:
Page Speed Optimization – Page speed is a big ranking factor in the local results because searches are composed of a large number of mobile users. We make sure that your website loads in three seconds or less. We work on every aspect of page speed optimization from working on the design, leveraging browser caching, using CDN services, and more.
Content Marketing – One of the best ways to build links for your local site is to use content marketing. Creating quality content and distributing it through various channels is one of the most effective ways to generate natural and valuable links.
Sustainable Outreach – Outreach is a big part of the link building process. However, you have to target the right links and use an approach that's going to result in long term links. That's why target relevant links and avoid shortsighted tricks.
Step #5: Becoming the Authority in Your Market or Industry
A big part of building your SEO campaign is establishing your authority. Google values websites that publish high quality content and labels these sites as authoritative. This is what part of the goal will be.
We'll help you establish authority by figuring out the best content topics and creating outstanding content for your business. We'll also help you extend your reach using social media, other online ad platforms (YouTube, Facebook, Twitter), and more.
Step 6: Scaling Campaigns with Efficiency
What makes us different is that we put the emphasis on being efficient. Everything starts by making sure that analytics are set up properly. We then use the analytics to track the right metrics. This allows us to scale your campaign in the right direction. Simply put, it is fully data driven.
This is backed by a well oiled process and system so that resources are fully utilized. The result is that compared to other firms, we're able to do more with your campaign in the same amount of time and the same amount of money.
Why Choose Scott Keever SEO?
– We put our money where our mouth is. We generate clients using local SEO and competition among SEO companies is among the fiercest. We know what it takes to get first page rankings in the toughest local markets and industries.
– We have the experience to back it up. We've worked with dozens of clients across different markets and industries. That's why we know how to build a winning campaigns. At the end of the day, everything comes down to your track record of success.
– We put the emphasis on ROI. You want to see a return for your hard earned money when you work with a SEO company. We understand that it's not just about rankings. What you need to see is your revenue growing with your campaign.
– We have the accolades to prove our expertise. Whether it's our Google Certified Partner status, BBB A+ rating, or UpCity Certified Partner, we have the credentials other sorely lack.
– We are proud of our ethics. We do not lock you into long and unfair contracts. If you think we're not delivering, you can leave at any time. Some companies even go as far as claiming ownership of your website or web properties.
Ready to take your Dallas business to the next level with SEO? Our services can help you get the results you're looking for. You can book a free consultation with us to learn more about what we'll do for you.
Call (813)-455-1455 today to get in touch with us.