Partner with the #1 Ranked SEO Agency
– Before your Competitor Does.
ROI Based Proven Results
Acquire more clients
Gain insight into your competition
Get more traffic to your most important pages
Boost rankings with proper keyword research
Here's What To Expect When Partnering With Us:
On average, we have been able to more than double our clients' visibility
Websites ranked on Page 1 of Google
Client retention rate. We build relationships that last!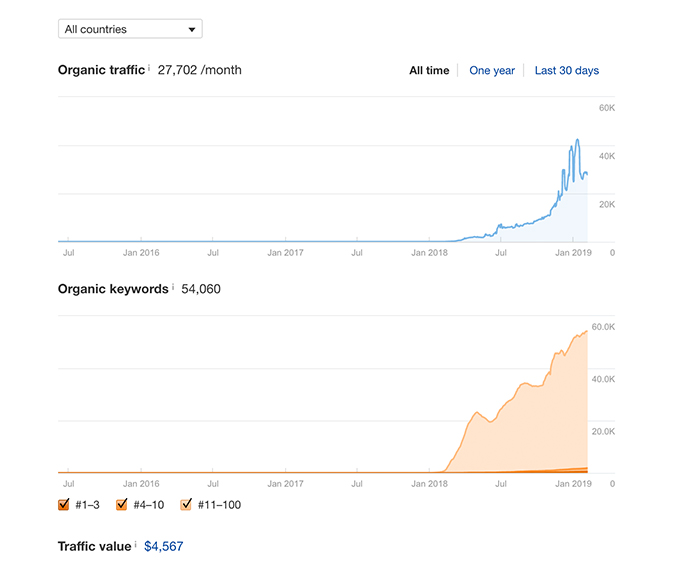 We are the Boca Raton SEO and Digital Marketing Experts
Running your business takes up most of your time. Allow a professional SEO agency to manage your online marketing more affordably than hiring someone in-house at minimum wage.
At Scott Keever SEO we offer Internet Marketing Services, Website Design, and Search Engine Optimization for all types of businesses in the Boca Raton area. Let us help you get the online exposure you need to succeed.
Give us a try today. Monthly plans starting at $1000 with NO CONTRACT!
Our Boca Raton SEO Services
Grow Customers

Let us help you drive more quality leads to your website. More customers mean more revenue for your business in Boca Raton, Florida.

Increase Exposure

Give your business the boost it needs to be seen by new clients. You have customers looking for you, let us help them find you!

Increase Revenue

Help your company's revenue grow by attracting new customers and ranking over your South Florida competition.

Let's Be Partners

Not only are we here to improve your search engine rankings with our SEO services, but we are also your partner. We will become one of your company's most useful resources with our years of experience as a digital marketing agency.

Marketing Insider

We have trained with some of the best SEO experts in the industry. We attend weekly webinars and mastermind groups with the countries leading SEOs. These connections help set us apart from other SEO companies.

Monthly Reporting

We keep you up to date with the progress of your website with our monthly reporting. We work closely with you to ensure that your business achieves its goals.
Our Results-driven Approach
Scott Keever SEO Boca Raton provides Google-approved methods to increase your rankings and online visibility so you can appear at the top of search engines and can be easily found on social media. Our performance speaks for itself, let us help your clients find you the same way you found us.
Our Boca Raton SEO Packages are Designed Around Creating Revenue for Your South Florida Business
As your Boca Raton SEO consultant, it's our passion to create a game plan that will grow your business both visibly and financially. We have ranked 100's of sites to page 1 of Google. If your site is not currently in the top 3 Google search results, you miss out on potential revenue.
Are you ready to get more relevant visitors to your webpage and boost your sales? Contact Scott Keever SEO to schedule a free consultation. We employ the best search engine optimization strategies to increase your website ranking.
You'll speak with Scott to learn if online marketing is right for your business, and to see if we're a good fit to work together.
During your conversation with Scott, you will discover the specifics of how your business can benefit from web optimization. Our team determines which strategies will earn you more potential customers from landing on the first page of search engines like Google.
To sign up for a free consultation, simply go to the https://keeverseo.com/free-consultation-application/ and fill in your details with no obligation.





Directions to Our Boca Raton Office Location
Servicing the Boca Raton Area, Scott Keever SEO guarantees to deliver successful results. Call for a free consultation with a certified SEO analyst.
Scott Keever SEO is located at Boca Raton SEO 200 NE 20th St, Boca Raton, FL 33431. Call us at (561) 948-6161 to schedule your free website analysis today.

ADDRESS
Boca Raton SEO 200 NE 20th St
Boca Raton, FL 33431

PHONE
Phone: (561) 948-6161

EMAIL
Scott Keever SEO is conveniently
located near Top Attractions in Boca Raton, FL
A Quick Guide on the Benefits of Local SEO in Boca Raton for your Business
The Scott Keever Approach
While many digital marketing services utilize dubious "black hat" SEO methods, our Boca Raton SEO company strictly employs Google-approved "white hat" SEO techniques. "Black hat" SEO strategies can result in a negative impact on your search rankings and ultimately cost you thousands of dollars in lost leads and sales. The bottom line, it's a risk your company simply can't gamble on.
Our SEO service believes in using proven methodologies to drive traffic in lieu of simple words to draw a steady flow of targeted visitors. You will unquestionably experience higher rankings and see targeted traffic reach your website from a simple Google search.
Our Services Include:
* Local SEO
* Branding
* Website Design
* Reputation Management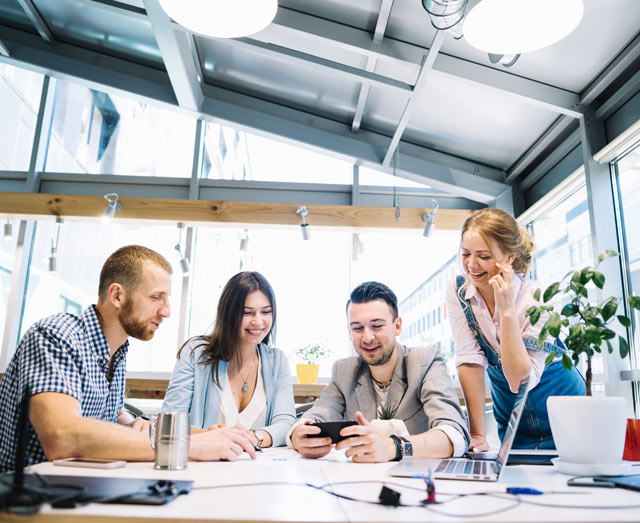 What Distinguishes Boca Raton SEO Expert Scott Keever & Company From the Competition?
Our attention to detail is unrivaled in the industry. Services like search engine optimization, website design, pay-per-click management, and brand management require careful attention to detail. Our full-service digital marketing agency creates success by applying best practices coupled with a proven delivery model and reporting.
Hurrying through these procedures and clustering these projects and campaigns together without rhyme or reason is going to waste your time and money. These measures need time to qualify & select keywords and customers via the internet.
We've been able to experience a high level of success by applying best practices coupled with a proven delivery model and reporting. We realize that you are busy operating your business.
Our pledge is to understand your organization, come to terms with your KPIs, grasp your customer's mindset and develop a campaign to enhance your online presence so you can earn more website traffic.
Need more evidence that SEO will lead to better prospects and more conversions from search traffic? Here are 4 reasons that you MUST consider investing in SEO:
1. SEO Will Help People Locate Your Website
Your website is the initial point of contact with your potential clients. Your website can generate leads, qualify potential customers and attract new clients, partners, and even investors. But this only happens if people can find it.
People often believe that Search engine optimization is simply about positioning a site in search results. However, efficient SEO should be cemented in the company's goals and strategies, and pivots on the psychology of individuals in the target industry and segment. Search engine optimization (SEO) gets your organization discovered by clients, but it also targets effective leads.
2. SEO Is Budget-Friendly
SEO is the most affordable in comparison to conventional types of digital marketing, yielding a greater return for each dollar invested. Your web hosting, development, and content creation expenses remain the same regardless of how many clients visit your website.
Effective SEO can draw thousands of targeted prospects to your website and services. Additionally, the continual impact of SEO lasts far into the future, making SEO a very cost-effective marketing option.
Contact our digital marketing company today about optimizing your website for your company in Boca Raton.
3. Connect with More Clients by Ranking High on Search Engines
Over 60% of websites that appear at the top of the search results, such as Google, get clicked on by web users. If you can position yourself at the top of the search results, clicks will lead to clients and sales.
If online users find you organically due to search engine optimization, as opposed to paid ads, you will experience more conversions. The authority you receive from ranking high encourages users to have more confidence in your brand and services. Studies indicate that you can expect to boost conversion percentages by over 30%.
A strong SEO strategy can make all the difference for clients trying to find your services.
4. It's Simple to Measure
One of the greatest benefits of SEO is that you can measure practically every facet of your results. Unlike conventional techniques, you can simply see your SEO investment and its quick return.
Utilizing tools such as Google Analytics helps to manage your traffic, referral sources, conversions, and any other metric that is pertinent to businesses. This way, you can precisely assess what works and be assured that you're designating your marketing budget to the correct marketing techniques.
Our SEO company in Boca Raton helps you rank on the top of search engines like Google, and we also provide you with monthly reporting. Contact our team today to learn more.
How Do I Start Ranking Higher on Search Engines?
Our team of Boca Raton SEO experts has carefully constructed a proven 5-step plan for SEO success:
1. APPRAISE WEBSITE
Before creating your SEO campaign, we appraise your website for several ranking components such as on-page SEO, link profile, broken links, page speed, and other necessary elements. We then devise a comprehensive competitive analysis to determine what we should improve on your site.
2. DEVELOP A BLUEPRINT
Our Boca Raton SEO company formulates a complete blueprint and determines the best plan according to your website analysis. Each SEO campaign is uniquely created to meet the client's needs.
3. LAUNCH CAMPAIGN
After our SEO specialists complete the steps mentioned above, we'll launch your SEO campaign. We adjust all crucial on-page SEO elements, draft up-to-date title tags and meta descriptions, set up linkable content, interlink pages. We offer other Boca Raton SEO services depending on the needs of your website.
4. LINK BUILDING
Link building involves concentrated research, inspired planning, and thorough personalization. Procuring links is a critical part of our total SEO strategy. Our Boca Raton SEO company exceeds at positioning your organization in front of focused traffic on high-level websites. Through years of effecting successful link building, we create impactful and sustainable results.
5. REPORT
SEO reporting uncovers how users are motivated to interact with websites, thus discovering how visits are converted to sales. Expert analytics reporting exposes the story of your online business and refines insight into user activity
Our Boca Raton SEO reporting allows you to benefit from what works while restructuring what doesn't.
As Established Boca Raton SEO Professionals We Offer:
Local SEO:
There is little debate as to just how effective a tool Local SEO is. Many in the industry regard local SEO as the single most powerful "weapon" one can have in their digital marketing arsenal.
Local SEO gives local customers the opportunity to discover companies in their specific location by searching through a search engine. Individuals enter the service or product they're looking for with queries such as "near me." This is especially true for customers on mobile devices looking for things on the go.
Google shows the most fitting local businesses for that search. With an eye-opening 95% of internet users scouring businesses online through websites and social media, it's important that your company is easily discovered through search engines like Google.
Web Design:
Boca Raton SEO professionals Scott Keever & Company are skilled in internet marketing and web development. Our expert squad of web developers, designers, and project managers utilize the tools that create actionable results and a favorable return on investment (ROI).
Whether you desire a customized information-rich website or a substantial internet store, we have the knowledge and experience to provide you with the best solution.
Pay Per Click:
Our team manages your Pay Per Click (PPC) account by using carefully selected keywords designed to attract customers to your website. Employing several research tools, we generate effective paid search campaigns predicated on meeting your target lead or cost per sale.
When you invest in PPC, you attract interested customers to your website who could otherwise be unable to find it through standard search engine optimization techniques.
Branding:
Your logo relates to your brand and your website relates your story. With our coordinated digital marketing and internet design strategy, our best Boca Raton SEO professionals can broaden your business opportunities from the outset, creating life-long customers.
Reputation Management:
In the business world, your reputation means everything. Especially in the era of the internet. All it takes is one dissenting opinion or comment from a customer to greatly sway public perception. This is why it becomes critical to manage how your brand is received by the internet community.
To combat potential slander from competitors, we offer reputation management services in order to maintain a positive image of your business on the internet.
Local Map Optimization:
When people perform a search on Google, Bing, or Yahoo, they are provided with results of local businesses and a map. The hierarchy of businesses ranked in this location is determined by an algorithm that is separate from the conventional organic listings. Results can be affected by things such as location and reviews.
Local Maps Optimization identifies the particular attributes that give businesses the greatest chance to show up in this section. Our Boca Raton SEO experts merge local directory submissions, profile optimization techniques, and other methodologies to impact as many parts of the local formula as possible so your business can be seen.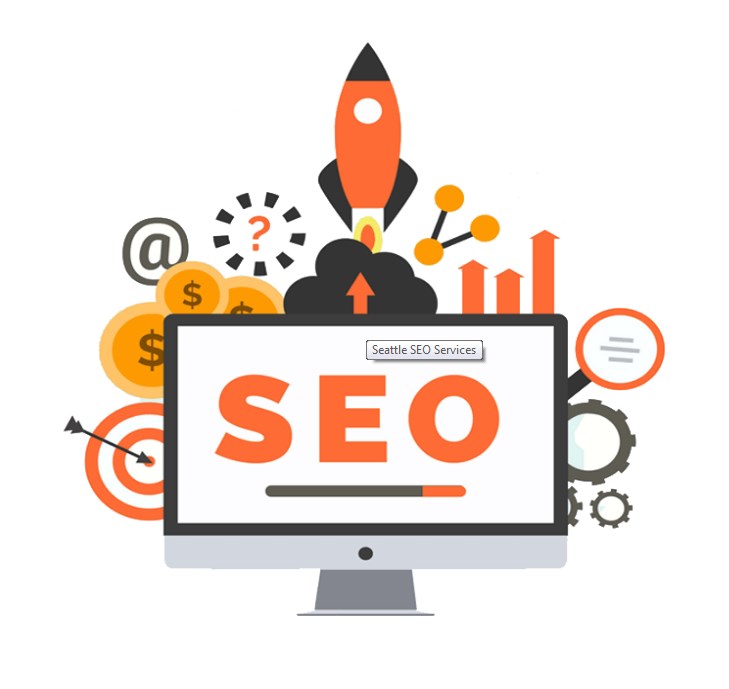 About Boca Raton
Boca Raton ( rə-TOHN; Spanish: Boca Ratón, [ˈboka raˈton]) is a city in Palm Beach County, Florida, United States. The population was 97,422 in the 2020 census and it ranked as the 23rd-largest city in Florida in 2022. However, many people with a Boca Raton postal address live outside of municipal boundaries, such as in West Boca Raton. As a business center, the city also experiences significant daytime population increases. A part of South Florida, Boca Raton is 45 miles (72 km) north of Miami and is a principal city of the Miami metropolitan area, which had a population of 6,012,331 as of 2015.
Boca Raton, Florida - Scott Keever SEO
Average rating:
2 reviews
Aug 29, 2019
High recommended
Scott has been very professional and knowledgable highly recommended.
Jun 5, 2018
Anytime we have a technical website issue we call Scott
Always a pleasure working with Scott and his team, anytime we have an issue we can't resolve in house we know they'll be there to resolve the issue.