Partner with the #1 Ranked SEO Agency
– Before your Competitor Does.
ROI Based Proven Results
Acquire more clients
Gain insight into your competition
Get more traffic to your most important pages
Boost rankings with proper keyword research
Here's What To Expect When Partnering With Us:
On average, we have been able to more than double our clients' visibility
Websites ranked on Page 1 of Google
Client retention rate. We build relationships that last!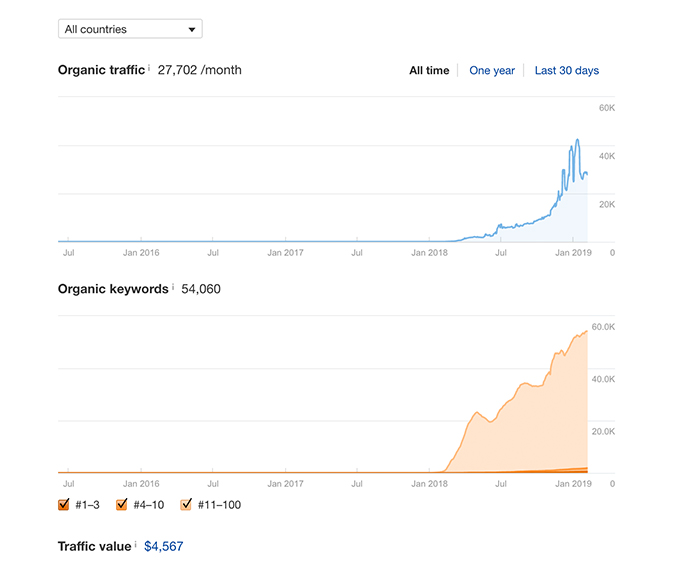 We are the Boca Raton SEO and Digital Marketing Experts
Running your business takes up most of your time. Allow a professional SEO agency to manage your online marketing more affordably than hiring someone in-house at minimum wage.
At Scott Keever SEO we offer Internet Marketing Services, Website Design, and Search Engine Optimization for all types of businesses in the Boca Raton area. Let us help you get the online exposure you need to succeed.
Give us a try today. Monthly plans starting at $1000 with NO CONTRACT!
Our Boca Raton SEO Services
Grow Customers

Let us help you drive more quality leads to your website. More customers mean more revenue for your business in Boca Raton, Florida.

Increase Exposure

Give your business the boost it needs to be seen by new clients. You have customers looking for you, let us help them find you!

Increase Revenue

Help your company's revenue grow by attracting new customers and ranking over your South Florida competition.

Let's Be Partners

Not only are we here to improve your search engine rankings with our SEO services, but we are also your partner. We will become one of your company's most useful resources with our years of experience as a digital marketing agency.

Marketing Insider

We have trained with some of the best SEO experts in the industry. We attend weekly webinars and mastermind groups with the countries leading SEOs. These connections help set us apart from other SEO companies.

Monthly Reporting

We keep you up to date with the progress of your website with our monthly reporting. We work closely with you to ensure that your business achieves its goals.
Our Results-driven Approach
Scott Keever SEO Boca Raton provides Google-approved methods to increase your rankings and online visibility so you can appear at the top of search engines and can be easily found on social media. Our performance speaks for itself, let us help your clients find you the same way you found us.
Our Boca Raton SEO Packages are Designed Around Creating Revenue for Your South Florida Business
As your Boca Raton SEO consultant, it's our passion to create a game plan that will grow your business both visibly and financially. We have ranked 100's of sites to page 1 of Google. If your site is not currently in the top 3 Google search results, you miss out on potential revenue.
Are you ready to get more relevant visitors to your webpage and boost your sales? Contact Scott Keever SEO to schedule a free consultation. We employ the best search engine optimization strategies to increase your website ranking.
You'll speak with Scott to learn if online marketing is right for your business, and to see if we're a good fit to work together.
During your conversation with Scott, you will discover the specifics of how your business can benefit from web optimization. Our team determines which strategies will earn you more potential customers from landing on the first page of search engines like Google.
To sign up for a free consultation, simply go to the https://keeverseo.com/free-consultation-application/ and fill in your details with no obligation.





Directions to Our Boca Raton Office Location
Servicing the Boca Raton Area, Scott Keever SEO guarantees to deliver successful results. Call for a free consultation with a certified SEO analyst.
Scott Keever SEO is located at Boca Raton SEO 200 NE 20th St, Boca Raton, FL 33431. Call us at (561) 948-6161 to schedule your free website analysis today.

ADDRESS
Boca Raton SEO 200 NE 20th St
Boca Raton, FL 33431

PHONE
Phone: (561) 948-6161

EMAIL
Scott Keever SEO is conveniently
located near Top Attractions in Boca Raton, FL
A Quick Guide on the Benefits of Local SEO in Boca Raton for your Business
Do You Need a Reliable Boca Raton SEO Company to Transform Your Business?
Finding an experienced and reliable team to handle your digital marketing should be a top priority for all businesses. At Scott Keever SEO, we're dedicated to boosting your company's online presence and attracting more potential customers. Because of our industry knowledge and extensive experience, we've helped many clients elevate their marketing campaigns.
Please don't take our word for it; look at our stats! We've helped various clients rank in different industries and claim their share of the market. Whether you're a small, medium, or large enterprise, you can count on the experienced team at Scott Keever SEO to increase your visibility, customer retention, and satisfaction rates and rank at the top of search engines.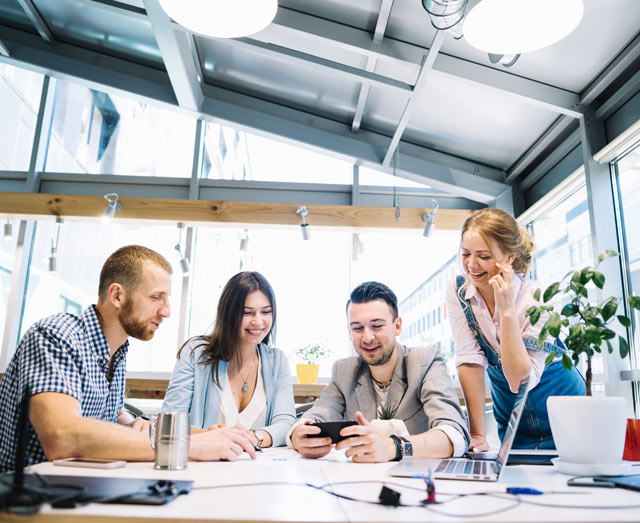 Our Approach to SEO Services
Search engine optimization (SEO) is trickier than many people think. Google and other search engines are stringent regarding what ranks and are constantly updating algorithms, making it difficult to stay in the green zone. That's where our carefully curated strategy comes in.
The experts at Scott Keever SEO don't use aggressive tactics that will harm your website. These methods often reduce your visibility, as Google penalizes websites for this. Therefore, we take a tailored approach to our Boca Raton SEO services that allow clients to see organic results.
We offer local SEO and a 100% satisfaction guarantee, two crucial factors to look for in SEO companies. From keyword research to monitoring your site on Google Analytics, our experts will ensure your online platform operates as it should.
We don't take on every single client that comes our way, as we want to ensure we give each client the respect, focus, and commitment they deserve. This way, we guarantee you'll receive high-quality services exceeding your expectations.
Therefore, when you choose Scott Keever SEO, you can expect a team that will go above and beyond for you and produce high-quality results that allow your local business to grow.
Why Should You Choose Us?
With so many companies out there, why should you choose our Boca Raton SEO agency? We're glad you asked! At Scott Keever SEO, we have so much more to offer than a simple website design; we give you actual results.
A few of the reasons why our Boca Raton SEO clients are always satisfied with us include:
Our Extensive Knowledge
Search engine marketing is not simple, and neither is creating a campaign. Our Boca Raton SEO experts have been in the business for many years and know what works and doesn't.
Furthermore, our marketing company only hires skilled professionals that know how to run a marketing campaign effectively and what techniques and strategies to use.
Because of our knowledge, skills, and experience, you can expect our pros to deliver unmatched local search engine optimization services.
Added Value
Everyone wants to get valuable returns and results for their investments. Instead of trying to get your page to rank higher by yourself or hire an additional employee to manage your campaign, hire us! We'll get you to see results without wasting time, money, and patience.
Increased Conversion Rates
If one thing is clear, the internet has taken over! More specifically, mobile internet surfing. People use their phones for almost everything from online shopping to social media and checking emails!
With a user-friendly, mobile-friendly, and responsive website, you're more likely to convert leads into sales. Users who can't use your website from their phones are less likely to complete a conversion. Fortunately, our SEO agency ensures you never have to worry about a slow and frustrating website.
You Can Focus on Your Company
We understand that you don't have the time to ensure your page ranks at the top of search results. That's why our local SEO agency is here! We'll make sure you get efficient and positive results while you focus on other essential aspects of your company.
When you implement a local SEO strategy for the first time, there are several tasks to focus on, such as building new links and writing blogs or articles. These digital marketing efforts will lay the foundation for your future success, so you must ensure it's done properly.
This is why you can't afford to neglect it. The most reliable marketing companies, such as Scott Keever SEO, will take on all this responsibility so you can focus on your areas of expertise and take a breather.
More Positive Experiences
At the end of the day, you don't want your SEO efforts to be in vain. We're here to make sure that doesn't happen. Our company prides itself on creating responsive website designs that make the online experience more convenient and pleasurable for users.
We'll ensure that all your users can reach out to you as quickly as possible, take action, and easily access and browse your page. Remember, if you give a user a more pleasurable experience, they're more likely to purchase and return for more.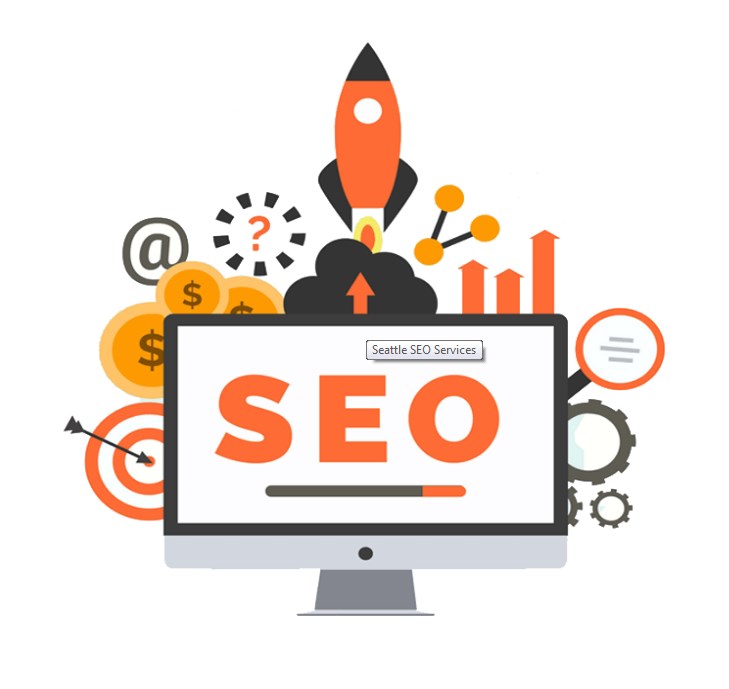 How We Make Partnering with Us Easy
In today's digital era, having a good website is simply not enough; you need a site that will make you stand out from the competition.
Whether you're designing a new website or starting a social media marketing campaign, you need a comprehensive strategy that can withstand Google's tough criteria. That's where our knowledgeable and professional Boca Raton team comes in. If you want your online platform to generate revenue and be successful, we're the team to call.
By partnering with Scott Keever SEO, you won't have anything to worry about, especially your search engine rankings. Once you start ranking higher, you'll see more organic traffic and conversions.
Our team constantly stays on top of the latest trends, practices, and algorithms to ensure your page is relevant. Therefore, our results are more effective, so you'll see stellar results. With our local SEO, branding, web design, and reputation management, you can expect to see improvements and increased traffic ASAP. We make website optimization a breeze!