Partner with the #1 Ranked SEO Agency
– Before your Competitor Does.
ROI Based Proven Results
Aquire More Clients
Gain Insight to Your Competition
Get more traffic to your most important pages
Boost rankings with proper Keyword Research
Here's What To Expect When Partnering With Us:
On average we have been able to more than double our clients visibility
Websites ranked on Page 1 of Google
Client Retention Rate. We build last relationships!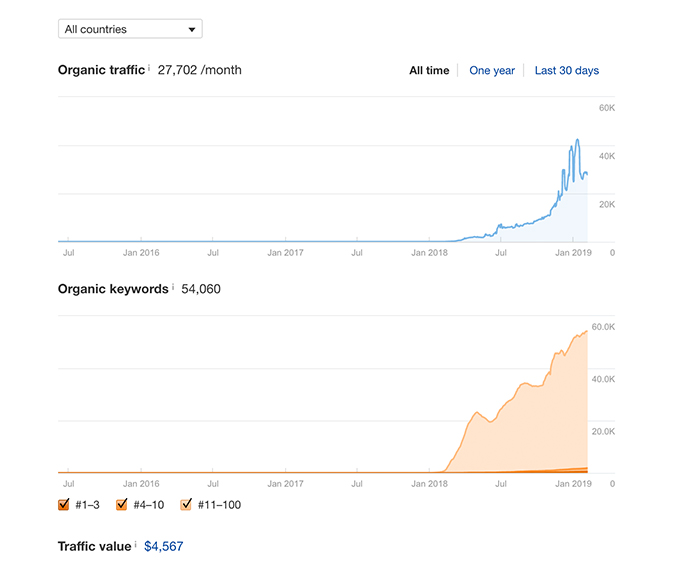 We are New Orleans Digital
Marketing Experts
Running your business takes up most of your time. Allow a professional SEO agency to manage your online marketing more affordably than hiring someone in-house at minimum wage.
At Scott Keever SEO we offer Internet Marketing Services, Website Design, and Search Engine Optimization for all types of businesses in the New Orleans area. Let us help you get the online exposure you need to succeed.
Give us a try today. Monthly plans starting at $1000 with NO CONTRACT
Our SEO New Orleans Services
Grow Customers

Let us help you drive more customers to your website. More customers means more revenue to your business.

Increase Exposure With New Orleans SEO

Give your business the boost it needs to be seen by new clients. You have customers looking for you, let us help them find you

Increase Revenue

Help your companies revenue grow by attracting new customers and ranking over your competition. Let us help!

Let's Be Partners

Not only are we here to improve your Search Engine Rankings we are also your partner. We will become one of your companies most useful resources. We have years of experience and resources.

Marketing Insider

We have trained with some of the best SEO experts in the industry. We attend weekly webinars and mastermind groups with the countries leading SEOs. These connections help set us apart.

Monthly Reporting

We keep you up to date with your websites progress with monthly reporting. We work closely with you to ensure we help you achieve your businesses goals. Communication is key!
Our Results-driven Approach
Scott Keever SEO New Orleans provides Google approved methods to increase your rankings and online visibility. Our performance speaks for itself, let us help your clients find you the same way you found us.
Our New Orleans SEO Packages are Designed Around
Creating Revenue.
As your New Orleans SEO consultant it's our passion to create a game plan that will grow your business both visibly and financially. We have ranked 100's of sites to page 1 of Google. If your site is not currently in the top 3 Google search results you are missing out on potential revenue.
Are you ready to get more relevant visitors to your webpage and boost your sales? If you're nodding your head "yes", then contact Scott Keever SEO to schedule a free consultation.
You'll speak with Scott to learn if online marketing is right for your business, and to see if we're a good fit to work together.
During your conversation with him, you will also discover the specifics of how your business can benefit from web optimization -and which strategy and action plan is best for your individual business.
To sign up for a free consultation, simply go to the application page and fill in your details. There's no obligation but there is an incredible opportunity to see what we can do for you.





Directions to Our New Orleans Office Location
Scott Keever SEO has talent and industry experience, we are guaranteed to deliver successful results. Call for a free consultation with a certified Seo analyst. Scott Keever SEO is located at 4618 Dryades St, New Orleans, LA 70115, USA. Call us at (813) 455-1455 to schedule your free website analysis today.

ADDRESS
4618 Dryades St, New Orleans,
LA 70115, USA

PHONE
Phone:(813)-455-1445

EMAIL
Scott Keever SEO is conveniently
located near Top Attractions in New Orleans, LA
A Quick Guide on the Benefits of Local SEO in New Orleans for your Business
How to Drive Traffic to Your Company Website Even If You're Not an SEO Expert
Are you making enough sales to get by but not getting the volume of business you're looking for? Would you like to boost your online presence but don't know where to start? When you feel like you've hit a wall in business, it can be hard to see the best way forward. You know your business, and you know your customers. You're confident that you can close the deal if you can simply get more people contacting you. All you really need is enough new leads to make those critical sales. And the best way to get those leads is by appearing on page 1 of the Google search results when people are looking for your services online.
New Orleans SEO: Stop Losing Customers to Your Competition
Scott Keever SEO is a New Orleans SEO Company that can drive more customers to your website than any other online source. Our award-winning local SEO services have generated millions in revenue for local businesses just like yours. If you want to be on the front page of Google and increase your company's exposure by leaps and bounds, we are here to help. 97% of customers in the Big Easy are searching for local businesses. Is it time they found you first?
Are You Struggling to Get Noticed Online?
Thousands of companies struggle to get noticed online in Louisiana every day. Competition is getting harder, Google is constantly changing its algorithm, and customers are demanding better services than ever before. Are you experiencing:
A lack of web traffic?
Not as many customers as you know you should have??
A lack of exposure??
Decreasing Google rankings??
Traffic and leads but no conversions??
SEO companies that don't deliver??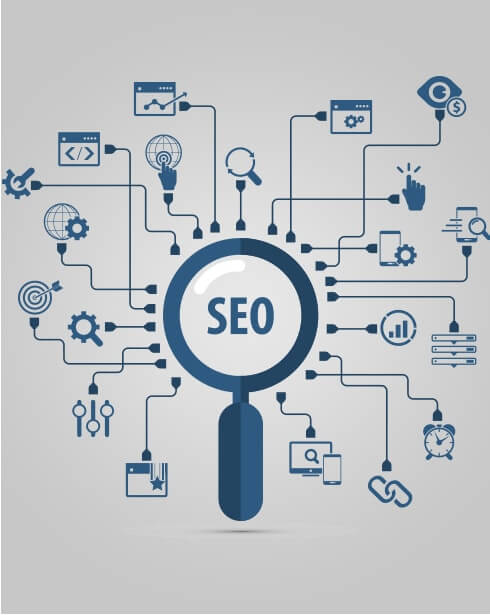 If so, you aren't alone. Online marketing is hard, and if you aren't using SEO, or worse, using generic SEO services, you are wasting your valuable marketing budget on a dead end street. In 2018, you need to start rethinking your digital advertising.
Introducing: Scott Keever SEO – A Different Kind of SEO
Handcrafted SEO Packages
In 2018, a generic SEO plan will get you nowhere. If you aren't getting results, this is the #1 reason why. Our team of in-house experts will work side-by-side with you to design a campaign that speaks to your target audience. Each package is customized to fit your industry, demographic, budget, and goals. There is no one size fits all philosophy here.
Sustainable Results
The majority of search engine optimization companies care more about their bottom line than yours. The sad truth is most "cheat" your way to top for fast results. This inevitably results in long-term failure. Google might even penalize your site for breaking the rules. At Scott Keever, we do SEO in New Orleans right. We use only sustainable industry best practices that are proven to work.
Hard Science
You are in business to make money. We are in business to make you money. Our brand of digital marketing is focused on driving results. We use only the most important search engine and sales factors to get more customers through your doors. How do we know what works? Science.
We've generated millions in revenue for small businesses in New Orleans, the Gulf Coast, and around the country through painstaking practice.
Affordable SEO
We know that small and medium-sized companies have delicate marketing budgets. We partner with you and design a package that works with your budget. Local SEO services are routinely ranked as the most affordable and highest-ROI form of advertising. We can tailor our digital marketing and web design services to meet any budget.
Does Your Business Want:
More customers?
60% of customers in New Orleans use mobile search to find local businesses each day. More than half of those searches lead a customer to visit the store within 24 hours. If you aren't investing in SEO, then you are missing out on the best way to connect with people looking for your product or services. Our digital marketing services increase your exposure to thousands of new customers looking for what you are selling.
An Edge on the Competition?
If a customer can't find you online, they will find a competitor. The good news is that most companies use generic SEO packages that actually hurt their business in the long term. At scott Keever, we focus only on sustainable results based on hard data. We don't care about theories. When you outrank your competitors, customers come to you first.
Higher Google Rankings?
If you are on Page 2 of Google, you might as well not be online at all. And it's not just about being on Page 1, it's about being on Page 1 for the right keywords. We will focus on the highest-ROI keywords. The ones that make you the most money at the lowest cost. When buy-ready customers search for products or service, they will find your site first.
A Better Image?
Our designers, thought leaders, content creators, and branding experts will optimize your digital presence across the Gulf Coast. We will work tirelessly to shine you in a better light. Our digital marketing services will position you as a leader in your industry and give you the web presence (including high rankings) that customers gravitate towards.
Award-Winning Service?
You don't have to take our word for it. Not only have we helped companies across the country drive millions in revenue, we've been recognized by our own industry for outstanding knowledge and service. We are one of the chosen few to have both:
Google Partner Status: Our team of experts have been trained and certified by Google. The rigorous certification process proves who is up to date on the latest knowledge and best practices for the search engine giant. If you're looking for SEO, you need someone with this badge.
UpCity Top Agencies 2017: We are proud to have been chosen by the leading local SEO community as a top agency in 2017. Our consistent results and customer service for small to medium businesses stood out among ALL LOCAL SEO COMPANIES last year.
If you think you are ready to dominate Google search in New Orleans, Scott Keever SEO is an award-winning agency that can turbocharge your marketing efforts and position you as a leader in the local area.
What Our New Orleans SEO Experts Can Do For You
We are a full-service digital marketing agency in New Orleans and the rest of Louisiana focused on sustainable growth. There is no silver bullet when it comes to search engine optimization. Only fully-faceted campaigns tailored to your customers can drive results.
Search Engine Optimization
The lynchpin of our internet marketing services is our award-winning SEO. Our flexible approach to online marketing focuses on techniques that have proven to get results for our clients. As your SEO partner, we will get you to the top of Google, Bing, and Yahoo and make sure you stay there.
Stunning Web Design
Just a 1-second delay in loading times will make your customers click to a competitor's site. In 2018, your site is as important as your marketing efforts. Our design experts will craft a site that is visually stunning and intuitive to use. This will turn your site into a conversion machine that Google and customers will love.
Stunning Web Design
Just a 1-second delay in loading times will make your customers click to a competitor's site. In 2018, your site is as important as your marketing efforts. Our design experts will craft a site that is visually stunning and intuitive to use. This will turn your site into a conversion machine that Google and customers will love.
Pay Per Click
PPC ads represent the fastest and most efficient way to bring qualified leads to your site. But if you do it wrong, you will waste thousands of dollars for nothing. Our experts are certified by Google, meaning we know exactly how their engine works and what drives customers to buy products.
Branding
Our goal is to position you as a thought leader in the industry. This means creating and maintaining a brand identity that your customers can identify with. From maintaining your social media and creating expert industry content to increasing your rankings, we do everything it takes to make sure you are seen as the #1 company in your industry.
Reputation Management
Nothing is more important than the good name you've strived to build. The vast majority of customers trust online reviews as much as personal recommendations. And most will actually search reviews before visiting your store. Our online reputation management services protect your name and make sure negative attacks from competitors don't stop customers from buying from you.
Local Map Optimization
Businesses that appear in the local maps results on Google get the majority of high-value clicks. More than 50% of people who search for local businesses visit a store within 24 hours. There is no other form of marketing with such power. By getting your name in the pack, our New Orleans SEO experts can generate more business for you than ever before.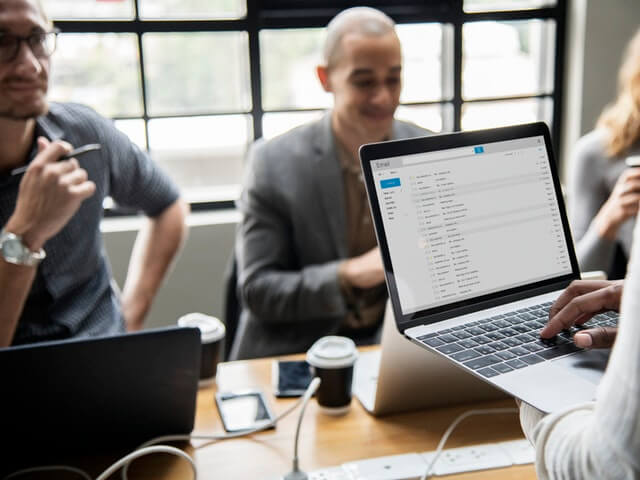 Why Your Business Needs Local New Orleans SEO
People on the Gulf Coast are using local search to find everything. The whole Big Easy is right at their fingertips. So whether they are looking for a doctor or lawyer, or just looking for the best place on Bourbon Street to go to after work, they are using Google to find it.
We do SEO differently here:
Investing in growing your local digital presence provides exponential benefits. The reason being that customers who search for services in the local area are already pre-qualified. Imagine putting a billboard on the highway— only a few passing cars will be interested. Now imagine putting a billboard that only flashes your advertisement when it knows a passing car is interested in your products. See the difference?
When you partner with a local New Orleans SEO expert, you appear first when people search for terms such as:
Best doctor in New Orleans
Mechanic in New Orleans
Restaurants near me
Best Lawyer Louisiana
See the power of these phrases? People using local search are looking for what you are selling.
Don't just take our word for it.
72% of local searchers visit a store within 5 miles (WordStream)
Local searches lead 50% of mobile visitors to visit stores within 1 day (Google)
78% of local-mobile searches lead to an offline purchase
Scott Keever SEO knows exactly what it takes to drive pre qualified leads through your doors.
Hey, Scott Keever Here
I just want to say that I've been working in the digital marketing world for years, and that I'm a business owner too. I know how hard it is to get a name noticed, and I also know how hard it is to be a small business and stay profitable.
As the CEO of an SEO company in the New Orleans area, I have worked with local clients to stretch marketing budgets further than business owners ever thought they could go. I've done this by focusing only on the highest value marketing tactics and using ethical practices that achieve sustainable results.
Local clients have been coming to me for nearly 10 years with the same goal—bring more customers through the doors. I know you've probably had bad experiences with search engine companies before. You might have even been completely burned by one in the past. I've built my business on sustainable and ethical practices that have helped hundreds of clients around the nation.
Here's why you'll get a different kind of SEO from me and my team:
Exclusivity: There will never be a conflict of interest when you work us. We never work for competitors and torpedo your results for someone else's gain.
Full Partnership: When you work with us, you are a full partner. You are involved in every step of the process and 100% aware of where your budget is going and how it is working in your favor. We never leave you in the dark.
Long-Term Results: As I've said before, we are all about growth. That means putting you in a position to succeed long-term. We don't just increase your results, we position you as a leader in the industry so customers continue coming through your doors for years.
Guaranteed Results: I can't guarantee you the top spot on Google. That's not possible to predict. What I can guarantee is that I will apply the same principles that have helped me get results for clients for more than 7 years to your website. It has worked time and again to help drives millions of dollars in revenue, and I am 100% sure it will work again.