Partner with the #1 Ranked SEO Agency
– Before your Competitor Does.
ROI Based Proven Results
Aquire More Clients
Gain Insight to Your Competition
Get more traffic to your most important pages
Boost rankings with proper Keyword Research
Here's What To Expect When Partnering With Us:
On average we have been able to more than double our clients visibility
Websites ranked on Page 1 of Google
Client Retention Rate. We build last relationships!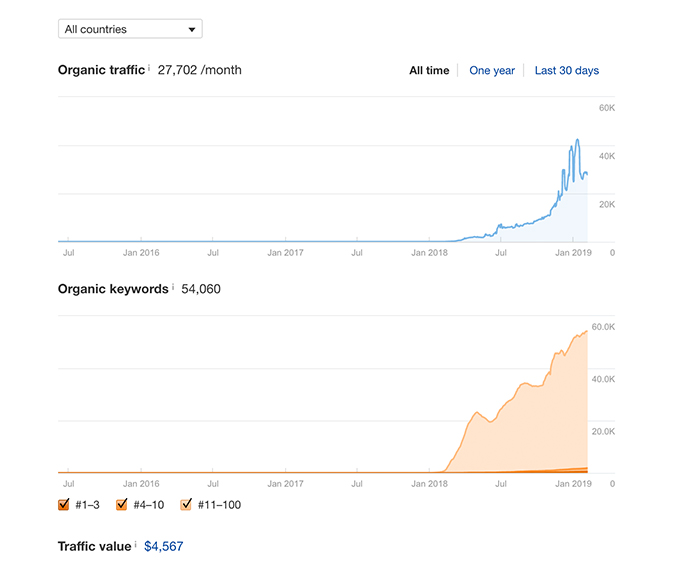 We are Seattle Digital
Marketing Experts
Running your business takes up most of your time. Allow a professional SEO agency to manage your online marketing more affordably than hiring someone in-house at minimum wage.
At Scott Keever SEO we offer Internet Marketing Services, Website Design, and Search Engine Optimization for all types of businesses in the Seattle area. Let us help you get the online exposure you need to succeed.
Give us a try today. Monthly plans starting at $1000 with NO CONTRACT
Grow Customers

Let us help you drive more customers to your website. More customers means more revenue to your business.

Increase Exposure With Seattle SEO

Give your business the boost it needs to be seen by new clients. You have customers looking for you, let us help them find you

Increase Revenue

Help your companies revenue grow by attracting new customers and ranking over your competition. Let us help!

Let's Be Partners

Not only are we here to improve your Search Engine Rankings we are also your partner. We will become one of your companies most useful resources. We have years of experience and resources.

Marketing Insider

We have trained with some of the best SEO experts in the industry. We attend weekly webinars and mastermind groups with the countries leading SEOs. These connections help set us apart.

Monthly Reporting

We keep you up to date with your websites progress with monthly reporting. We work closely with you to ensure we help you achieve your businesses goals. Communication is key!
Our Results-driven Approach
Scott Keever SEO Seattle provides Google approved methods to increase your rankings and online visibility. Our performance speaks for itself, let us help your clients find you the same way you found us.
Our Seattle SEO Packages are Designed Around
Creating Revenue.
As your Seattle SEO consultant it's our passion to create a game plan that will grow your business both visibly and financially. We have ranked 100's of sites to page 1 of Google. If your site is not currently in the top 3 Google search results you are missing out on potential revenue.
Are you ready to get more relevant visitors to your webpage and boost your sales? If you're nodding your head "yes", then contact Scott Keever SEO to schedule a free consultation.
You'll speak with Scott to learn if online marketing is right for your business, and to see if we're a good fit to work together.
During your conversation with him, you will also discover the specifics of how your business can benefit from web optimization -and which strategy and action plan is best for your individual business.
To sign up for a free consultation, simply go to the application page and fill in your details. There's no obligation but there is an incredible opportunity to see what we can do for you.





Directions to Our Seattle Office Location
Servicing the Seattle Area, Scott Keever SEO has talent and industry experience, we are guaranteed to deliver successful results. Call for a free consultation with a certified Seo analyst. Scott Keever SEO is located at 999 3rd Ave #2400, Seattle, WA 98104. Call us at (206) 202-4983 to schedule your free website analysis today.

ADDRESS
Scott Keever SEO 999 3rd Ave #2400
Seattle, WA 98104

PHONE

EMAIL
Scott Keever SEO is conveniently
located near Top Attractions in Seattle, WA
A Quick Guide onthe Benefits of Local SEO in Seattle for your Business
How to Drive Traffic to Your Company Website Even If You're Not an SEO Expert
Are you making enough sales to get by but not getting the volume of business you're looking for? Would you like to boost your online presence but don't know where to start? When you feel like you've hit a wall in business, it can be hard to see the best way forward. You know your business, and you know your customers. You're confident that you can close the deal if you can simply get more people contacting you. All you really need is enough new leads to make those critical sales. And the best way to get those leads is by appearing on page 1 of the Google search results when people are looking for your services online.
Scott Keever: A Different Kind of Seattle SEO
We are a digital marketing agency focused on growing your business online using sustainable and measurable SEO techniques. The web design, brand strategy, reputation management and inbound marketing services we offer are based on proven metrics that increase your business' exposure. No theory, all results. We've generated millions in online revenue for local businesses. Talk to our Seattle SEO experts today about how we can help yours.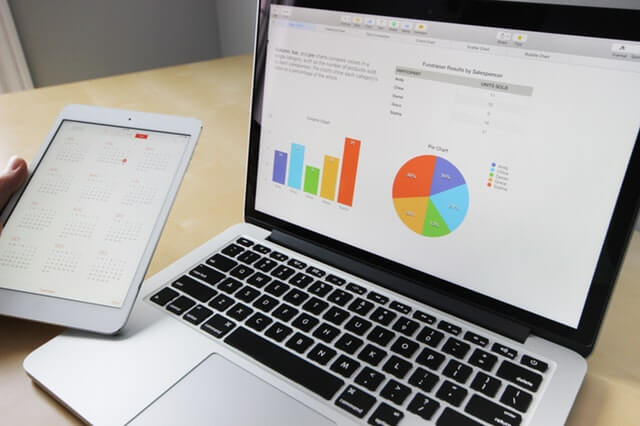 Are You Looking For:
Affordable Pricing?
We understand that as a small or medium-sized business, you might not have deep pockets. Our Seattle SEO services can be tailored to meet any need, including your budget.
More Customers?
50% of Seattleites who do a local search from their phone visit the store on the same day. We'll make sure they find you first. If you're already thinking you need more web traffic and customers, then you do.
Increased Local Exposure?
Our brand strategy and inbound marketing services will position you as an industry leader on the web. 93% of all local searches produce a Google Maps "3-Pack". If you aren't there, your competition is.
SEO Experts With Proven Results?
Scott has helped dozens of businesses across all industries increase their Google rankings and supercharge their sales. If your online presence is not optimized, you are leaving thousands of dollars on the table. When you use Scott Keever SEO, your business becomes an extension of ours, so we only use proven, sustainable techniques.
We Are SEO Seattle
Why Local SEO?
Businesses that invest in growing their digital presence in the local area receive exponential benefits. That's because local searchers have "buy-now" intent. Seattleites are on their phones more than ever, and they are using them to find restaurants, contractors, lawyers, and everyone else doing business in the city. When they make a search, they want what you're selling. You can be a fine-dining restaurant in Belltown, a tailor in Chinatown, or club in the University District—your customers are looking for you online. When they see your name and "Seattle WA" in the Map Pack, they will click.
Don't just take our word for it.
72% of local searchers visit a store within 5 miles (WordStream)
Local searches lead 50% of mobile visitors to visit stores within 1 day (Google)
78% of local-mobile searches lead to an offline purchase
When your site ranks higher in Google, it drives more pre-qualified leads and eventually brings more people through your doors.
Our Seattle SEO Services
Search Engine Optimization
Our multi-faceted approach to online marketing is focused on one thing: sustainable growth. We use our years of experience to focus on the techniques that will drive your website to the top of search engines like Google, Yahoo, and Bing and keep you there. We have generated millions in online revenue for Seattle businesses just like yours.
Web Design
It's 2018. If you don't have AMAZING design, visitors will find a competitor that does. Even a 1-second delay could result in a major drop in conversions. Our design magicians will create an unstoppable customer-converting machine that's both stunning and practical.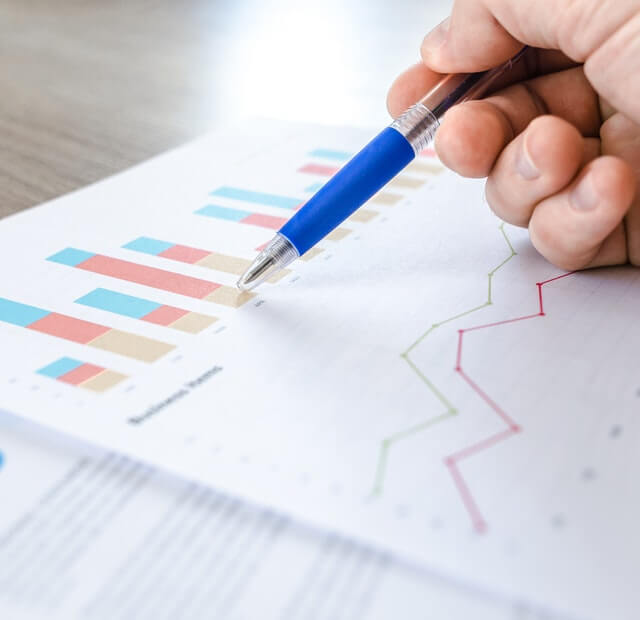 PPC Ad Management
Pay-Per-Click (PPC) ads are the fastest and most reliable way to send buy-now traffic to your site. We are Google Certified Partners that have proven our expertise in PPC ads. Do it right, and you'll instantly create thousands of dollars in revenue. Do it wrong, and you'll waste your precious marketing budget. Don't trust your ad campaign to anyone but the best.
Reputation Management
What's in a name? Everything. In the unscrupulous world of online business, your competitors are out to ruin your good name. We will enhance your brand's reputation online by showing you in the best light and protecting your brand against competitors and negative reviews.
The internet is full of shady SEO companies that promise the world and don't deliver. With us, you can be certain you will get:
Ethical business practices
Years of proven experience
Exclusive rights to your area
Guaranteed Results
Scott Keever: Seattle SEO Expert
Hey there. I'm Scott. This is my operation.
I just want to say that you and I both know how hard it is to run a company, especially in a market as tough as Seattle. And ranking a page on Google keeps getting harder by the day. With increasing competition and decreasing space on the results page, business owners are now in a tough spot: ranking on Page 1 is both more important and harder than ever before.
I've been helping businesses like yours succeed by increasing their web traffic for 7 years now, and before that, I spent nearly 15 years in the trenches of a Fortune 100 Company (I did sales and retail management for Verizon Wireless). What I learned from the business world is that you have enough on your plate. You shouldn't have to worry about keeping up with Google updates and SEO best practices.
You've probably heard horror stories about companies that have been burned by SEOs in the past. Trust me, I've heard them all. That's why I promise that we will only focus on the services you actually need and use time-tested techniques to produce sustainable results. We won't create conflicts of interests by working with competitors, and we won't sacrifice long-term success for a better short-term report.
I can't guarantee you'll get the #1 spot, but I can guarantee that we will do everything in our power to get you there ethically. The only way for us to know if you are a good fit for our Seattle SEO agency is for you to schedule your free consultation. We will find out exactly what's holding you back and create a plan to get you to the top. Just click "schedule your free consultation" below and you are on your way.
Some of Our Other Seattle Services
Seattle Marketing Companies
Seattle Logo Design
Seattle Email Marketing
Seattle PPC (pay-per-click)
Seattle Web Design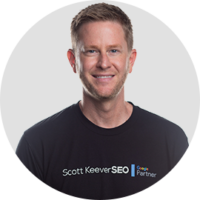 About Seattle
Seattle ( (listen) see-AT-əl) is a seaport city on the West Coast of the United States. It is the seat of King County, Washington. With a 2020 population of 737,015, it is the largest city in both the state of Washington and the Pacific Northwest region of North America. The Seattle metropolitan area's population is 4.02 million, making it the 15th-largest in the United States. Its growth rate of 21.1% between 2010 and 2020 made it one of country's fastest-growing large cities.Seattle is situated on an isthmus between Puget Sound (an inlet of the Pacific Ocean) and Lake Washington.
Seattle, Washington - Scott Keever SEO
Average rating:
1 reviews
Jun 16, 2019
My company's Google ranking and overall site traffic improved dramatically
My company's Google ranking and overall site traffic improved dramatically after just a few months of working with this SEO agency in Seattle. The service we received from Scott has consistently been above and beyond our experience.