Partner with the #1 Ranked SEO Agency
– Before your Competitor Does.
ROI Based Proven Results
Acquire more clients
Gain insight into your competition
Get more traffic to your most important pages
Boost rankings with proper keyword research
Here's What To Expect When Partnering With Us:
On average, we have been able to more than double our clients' visibility
Websites ranked on Page 1 of Google
Client retention rate. We build relationships that last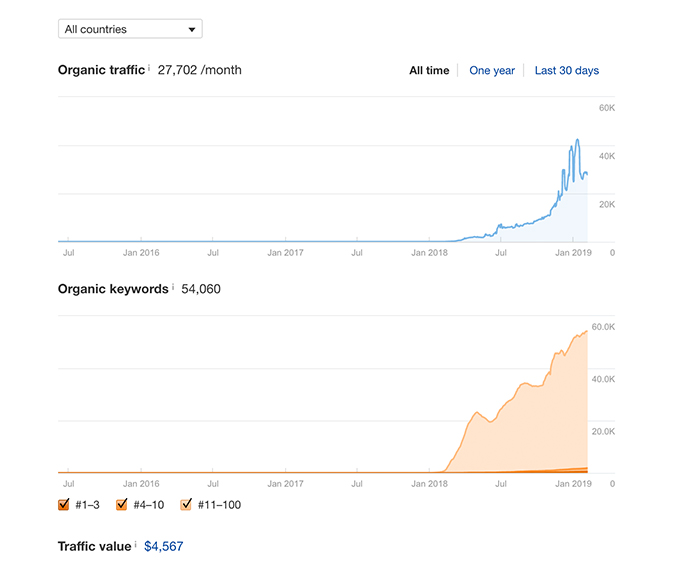 We are the Miami SEO and Digital Marketing Experts
Running your business takes up most of your time. Allow our professional Miami SEO agency to manage your online marketing more affordably than hiring someone in-house at minimum wage.
At Scott Keever SEO we offer internet marketing services, website design, and search engine optimization for all types of businesses in the Miami area. Let us help you get the online exposure you need to succeed.
Give us a try today. Monthly plans starting at $1000 with NO CONTRACT!
Grow Customers

Let our digital marketing agency help you drive more customers to your website. More customers mean more revenue to your Miami business.

Increase Exposure with Miami SEO

Give your Miami business the boost it needs to be seen by new clients. You have customers looking for you, let us help them find you through top-notch internet marketing strategies.

Increase Revenue

Help your company's revenue grow by attracting new customers and ranking over your competition. Our Miami SEO company is proficient in search engine optimization and will have your website ranking higher so you can earn more revenue.

Let's Be Partners

Not only are we here to improve your search engine rankings, we are also a team. We will become one of your company's most useful resources as we work on the best marketing strategy together. We have years of experience and resources that make us the most trusted digital marketing company in Miami FL.

Marketing Insider

We have trained with some of the best SEO experts in the industry. Our Miami SEO experts attend weekly webinars and mastermind groups with the country's leading SEO service providers. These connections help set us apart as the best Miami SEO agency.

Monthly Reporting

We keep you up to date with your website's progress with our monthly reporting. We work closely with you to ensure we help you achieve your business's goals. Our Miami SEO experts will help you rank on the top of search engines so you can be found by online traffic.
The Scott Keever Miami SEO Results-driven Approach
Scott Keever Miami SEO provides Google-approved methods to increase your rankings and online visibility so your company can increase its revenue. Our performance speaks for itself, let us help your clients find you the same way you found us.
Our Miami SEO Services are Designed Around Creating Revenue
As your Miami SEO consultant, it's our passion to create a game plan that will grow your business both visibly and financially. Our Miami SEO company has ranked 100's of sites to page 1 of Google. If your site is not currently in the top 3 Google search results, you miss out on potential revenue for your company.
If you're ready to get more relevant visitors to your webpage and boost your sales, contact the top SEO company, Scott Keever SEO to schedule a free consultation.
You'll speak with Scott to learn how search engine optimization (SEO) can help your business and to see if our Miami FL marketing agency is right for your needs.
During your conversation with Scott, you will discover the specifics of how your business can benefit from web optimization -and which marketing strategy and action plan is best for your individual business and focus. We'll then build a personalized SEO campaign and implement the best marketing strategy.
To sign up for a free consultation, simply go to the https://keeverseo.com/free-consultation-application/ and fill in your details. There's no obligation, but there is an incredible opportunity to see what our team can do for you.





Directions to Our Miami Office Location
Servicing the Miami Florida Area, Scott Keever SEO has talent and industry experience, we are guaranteed to deliver successful search engine optimization results. Call for a free consultation with a certified SEO results analyst. Scott Keever SEO is located at 1750 N Bayshore Dr #104, Miami, FL 33132. Call us at (305) 694-2615 to schedule your free website analysis today.

ADDRESS
Scott Keever SEO 1750 N Bayshore Dr #104,
Miami, FL 33132

PHONE
Phone: (305) 694-2615

EMAIL:
Scott Keever SEO is conveniently
located near Top Attractions in Miami, FL
A Quick Guide on the Benefits of Local SEO for Your Miami Business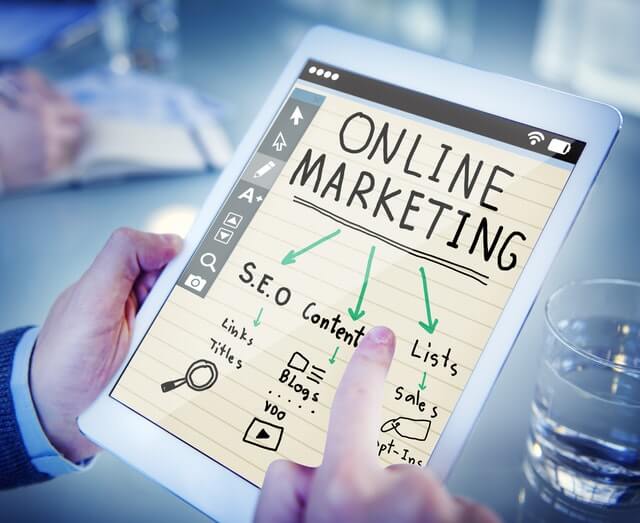 How to Drive Traffic to Your Miami FL Company Website – Even If You're Not an SEO Expert
Are you making enough to get by, but you're not getting the volume of business you're looking for? Would you like to boost your online presence but don't know where to start?
When you feel like you've hit a wall in business, it can be hard to focus on the best way forward. You know your business, and you know your clients. You're confident that you can close the deal if you can simply get more people to notice you on social media or search engines.
All you really need is enough new leads to make those critical sales. And the best way to get those organic leads is by appearing on page 1 of the Google search results. By employing the proper search engine optimization strategy, people will find you when searching for your services online or through social media.
Take the Guesswork Out of Your Digital Marketing
It's important to know who you're working with when hiring a digital marketing expert because there are many strategies. With a background in sales, marketing, and retail management, Scott has been helping business owners get more pre-qualified leads through their websites since 2011 and can create the best campaign for your specific needs.
Today, Scott runs a successful internet marketing firm with offices in Cincinnati and Miami. Using reliable and proven SEO techniques, the team will drive relevant visitors to your website – bringing you more customer inquiries by making sure your web pages rank higher in searches. This way, internet searches will lead to your website over a competitor's.
Miami SEO – Internet Marketing Strategies that Work for You
Scott Keever is an expert in Search Engine Optimization (SEO) and is based in Miami, Florida. He's known as one of the best in the business when it comes to delivering the highest return on investment for your SEO budget.
Scott Keever SEO uses the most advanced methods of search engine optimization to guarantee the highest quality results – more traffic and conversions than you ever thought possible. Our team reports repeated rises in rankings after each algorithm update, earning a significant increase in revenue for companies in Miami FL and beyond.
How the Top SEO Service in Miami Can Help You
The team mission of Scott Keever SEO is to provide your company with the necessary search engine optimization that you need to succeed. Scott is one of Miami's leading SEO experts and is dedicated to serving the local business owners, doctors, lawyers, dentists, and entrepreneurs in the Miami area.
If you're looking for more traffic from search engines that can lead to more conversions and a larger client base, Scott Keever SEO is one of the best SEO companies to call. They can take your website to the next level of optimization that will allow you to achieve traffic numbers that you once thought were out of your reach.
Scott and team are certified in Google Adwords and Analytics and have 25+ years of combined experience serving the Miami FL area with high-quality marketing that provides real, lasting results. Scott takes pride in developing relationships with his clients and helping them with their latest projects in a powerful way.
Scott pours his passion for search engine optimization into every project and client. His mission is to help provide the services that will take your project to the next level by optimizing the way you use SEO to drive business to your site and increase conversions, putting you at the top of your niche on the web.
Check out our SEO for Dentists page for an example of how we can help grow your practice. Scott and his company provide highly strategized SEO that leads to real results.
Miami SEO Expert – Earn More Business
Digital marketing is a powerful tool that can help you broadcast your business to the greater Miami area by being accessible through search engine results. When your website has a good user experience and is easily found, you will start to see more revenue almost immediately.
The techniques that Scott uses on his own projects to help drive organic search traffic will be implemented on your website and lead to more traffic, a higher conversion rate, and more customers.
If you're looking to get your website seen, contact the Scott Keever Miami SEO Company to employ search engine optimization techniques that really work. Contact us today to see how our marketing agency can help you.
Advertising Service – Get the Attention Your Business Deserves
Scott and team work hard to provide you with a high-quality SEO service that helps you gain the search engine exposure that your website needs in order to attract customers. Scott has earned his reputation as the go-to guy for Miami-based SEO services by working hard to ensure that every single customer receives the quality service they deserve. His services provide organic results that last and ensure your website's top spot in the search engine rankings.
Search engine optimization funnels traffic to websites and connects people with a service or product. The search engine optimization strategy is the best way to earn revenue as long as you're one of the first companies within your industry to show up on the search results.
Search Engine Optimization – Increase Visibility in Miami
If you're looking to expand your service in the Miami area, you need to do more than just post on social media. There are specific marketing and web development techniques that will enhance your digital presence and attract a lot of interest. In order to get your product or service seen, you need to engage in search engine marketing.
Scott Keever SEO builds professional websites with a high SEO score that receives real organic search traffic. If you partner with his team, they will optimize your site so that it naturally rises to the top of search engines, such as Google and Bing, to help drive the relevant traffic to your website and social media links.
Scott's goal is to help your business achieve a higher level of success than you ever thought possible. By simply employing the correct strategy, and with the proper keyword research, Scott's marketing agency will link consumers with your service immediately.
Through careful search engine optimization management, you will rise to the top of search engines and gain more organic exposure. Partner with our team today.
Create Brand Recognition and Credibility
Search engine optimization adds value to your website and business. By outranking the competition on search results, your company looks more professional and preferable in comparison to other companies that rank lower.
When your website hosts the most relevant keywords, your website sits on the top of pages and more people are likely to click your link over others. If your social media and relevant websites have positive reviews, you'll have an influx of clients who will line up to try your service.
In the digital age, web reputation is very important. When the proper strategy is employed and your social media focus is strong, people will come to see your service or brand as reputable and you will earn more business.
Protect Your Brand and its Reputation
Unfortunately in the digital age, one bad review can negatively impact your brand for years to come. Reviews are an important way to earn repeated customers, and since competitors know this, they can sometimes be the ones leaving negative reviews to deter your customers.
Scott Keever SEO researches the web to ensure that your brand's reputation remains presented in a positive light. We track down negative reviews and ensure that the focus remains on the positive aspects of your brand.
Effective Marketing Strategies with SEO
Scott Keever SEO specializes in bringing both on-site and off-site SEO to Miami. When used together, on-site and off-site SEO can drive a high number of relevant visitors to your site that actually want to see what you have to offer them rather than spam bots to increase your traffic numbers.
Scott's on-site optimization tactics use the relevant keywords, tags, and meta descriptions to tell Google and similar sites why you should be ranked higher than your competition. Off-site, Scott will help you develop the backlinks that you need to prove your authority to the search engines and drive even more organic traffic to your site.
That are just a few examples of the detailed strategies that go into your marketing campaign. There are other areas that we focus on. However, not all SEO companies are the same. Some SEO companies don't utilize all of the components of search engine optimization. That's why it's best to go with Scott Keever SEO, the SEO professionals.
Positive Return on Strategy Investment
If you're in need of a Miami-based SEO company, Scott is the only choice that has consistently proven he's a cut above the rest when it comes to results and service. Scott has proven time and time again, with client after client, that he can deliver the real results that your business needs to survive in the digital age.
The search engine optimization marketing strategy is one of the most cost-efficient ways to focus on growing your digital presence. Instead of wasting your whole marketing budget on one service, you should focus on enhancing your search engine optimization. Search engine optimization is a sure way to get your company noticed, and the results can last for a long time.
Scott provides the organic search engine optimization results that you need to take your business to the next level. Not located in South Florida? Don't worry. Scott partners with people from all over the world to enhance their digital presence both on the web and social media.
You can check out our Tampa SEO Agency and our Miami SEO Company office locations for more client reviews.
Here's Why Miami Businesses Use Our Internet Marketing Services:
We are Ethical
A cornerstone of all our services is ethics. We only use proven and ethical optimization practices when improving sites. Too many other agencies use shady techniques that give short-term results but result in long-term pain.
Your business shouldn't suffer because people use a shortcut strategy to achieve search engine optimization. We take our services as seriously as you value your business. This also means we only agree to partner with companies who are also ethical in their own approach to business.
We are Exclusive
With such a high volume of requests for our services, we can afford to be exclusive in who we choose to work with. As already mentioned, we only work with select businesses. And if we agree to work with you, we will not work with your competitors. Rest assured that we will only start work on your website if we honestly believe you can benefit from our SEO services.
We Provide Guaranteed Results
Because we only work with businesses we honestly believe will see real benefits from digital web optimization, it is easy to guarantee results. Being a local business ourselves, we stand by our word and our reviews prove it.
You can expect your page to rank higher in Google, and as a result, get more customer inquiries which you can convert into sales. Scott has helped dozens of businesses just like yours in the Miami area boost their online presence through search engine optimization.
If you are not already getting the most out of your internet and social media presence, then you are leaving money on the table. We can help with that.
Contact our team today to start utilizing search engine optimization and all that it can do to help your visibility.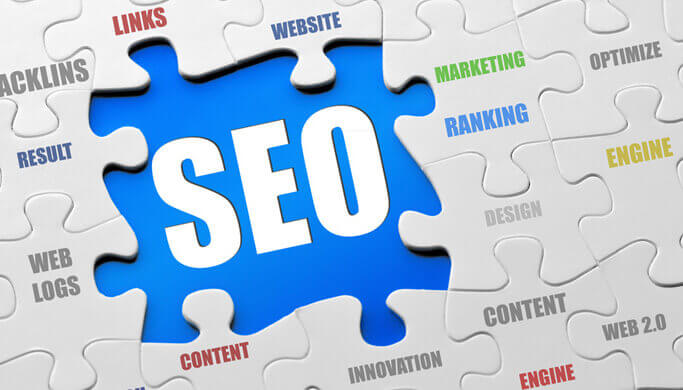 About Miami
Miami ( my-AM-ee), officially the City of Miami, is a coastal metropolis and the seat of Miami-Dade County in South Florida, United States of America. With a population of 442,241 as of the 2020 census, it is the second-most populous city in the state of Florida after Jacksonville. It is the core of the much larger Miami metropolitan area, which, with a population of 6.14 million, is the third-largest metro in the Southeast and ninth-largest in the United States. The city has the third-largest skyline in the U.S. with over 300 high-rises, 58 of which exceed 491 ft (150 m).Miami is a major center and leader in finance, commerce, culture, arts, and international trade. Miami's metropolitan area is by far the largest urban economy in Florida, with a gross domestic product of $344.9 billion as of 2017.
Miami, Florida - Scott Keever SEO
Average rating:
1 reviews
Jun 24, 2019
I have tried almost all of the Miami SEO companies
I have tried almost all of the Miami SEO companies and Scott was very impressive. His team is very easy to partner with and the results have been top notch so far.