Partner with the #1 Ranked SEO Agency
– Before your Competitor Does.
ROI Based Proven Results
Acquire more clients
Gain insight into your competition
Get more traffic to your most important pages
Boost rankings with proper keyword research
Here's What To Expect When Partnering With Us:
On average, we have been able to more than double our clients' visibility
Websites ranked on Page 1 of Google
Client retention rate. We build relationships that last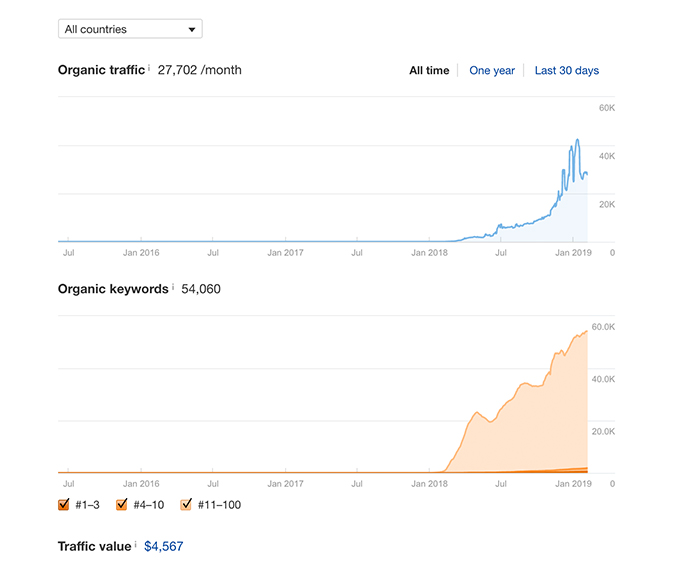 We are the Miami SEO and Digital Marketing Experts
Running your business takes up most of your time. Allow our professional Miami SEO agency to manage your online marketing more affordably than hiring someone in-house at minimum wage.
At Scott Keever SEO we offer internet marketing services, website design, and search engine optimization for all types of businesses in the Miami area. Let us help you get the online exposure you need to succeed.
Give us a try today. Monthly plans starting at $1000 with NO CONTRACT!
Grow Customers

Let our digital marketing agency help you drive more customers to your website. More customers mean more revenue to your Miami business.

Increase Exposure with Miami SEO

Give your Miami business the boost it needs to be seen by new clients. You have customers looking for you, let us help them find you through top-notch internet marketing strategies.

Increase Revenue

Help your company's revenue grow by attracting new customers and ranking over your competition. Our Miami SEO company is proficient in search engine optimization and will have your website ranking higher so you can earn more revenue.

Let's Be Partners

Not only are we here to improve your search engine rankings, we are also a team. We will become one of your company's most useful resources as we work on the best marketing strategy together. We have years of experience and resources that make us the most trusted digital marketing company in Miami FL.

Marketing Insider

We have trained with some of the best SEO experts in the industry. Our Miami SEO experts attend weekly webinars and mastermind groups with the country's leading SEO service providers. These connections help set us apart as the best Miami SEO agency.

Monthly Reporting

We keep you up to date with your website's progress with our monthly reporting. We work closely with you to ensure we help you achieve your business's goals. Our Miami SEO experts will help you rank on the top of search engines so you can be found by online traffic.
The Scott Keever Miami SEO Results-driven Approach
Scott Keever Miami SEO provides Google-approved methods to increase your rankings and online visibility so your company can increase its revenue. Our performance speaks for itself, let us help your clients find you the same way you found us.
Our Miami SEO Services are Designed Around Creating Revenue
As your Miami SEO consultant, it's our passion to create a game plan that will grow your business both visibly and financially. Our Miami SEO company has ranked 100's of sites to page 1 of Google. If your site is not currently in the top 3 Google search results, you miss out on potential revenue for your company.
If you're ready to get more relevant visitors to your webpage and boost your sales, contact the top SEO company, Scott Keever SEO to schedule a free consultation.
You'll speak with Scott to learn how search engine optimization (SEO) can help your business and to see if our Miami FL marketing agency is right for your needs.
During your conversation with Scott, you will discover the specifics of how your business can benefit from web optimization -and which marketing strategy and action plan is best for your individual business and focus. We'll then build a personalized SEO campaign and implement the best marketing strategy.
To sign up for a free consultation, simply go to the https://keeverseo.com/free-consultation-application/ and fill in your details. There's no obligation, but there is an incredible opportunity to see what our team can do for you.





Directions to Our Miami Office Location
Servicing the Miami Florida Area, Scott Keever SEO has talent and industry experience, we are guaranteed to deliver successful search engine optimization results. Call for a free consultation with a certified SEO results analyst. Scott Keever SEO is located at 1750 N Bayshore Dr #104, Miami, FL 33132. Call us at (305) 694-2615 to schedule your free website analysis today.

ADDRESS
Scott Keever SEO 1750 N Bayshore Dr #104,
Miami, FL 33132

PHONE
Phone: (305) 694-2615

EMAIL:
Scott Keever SEO is conveniently
located near Top Attractions in Miami, FL
A Quick Guide on the Benefits of Local SEO for Your Miami Business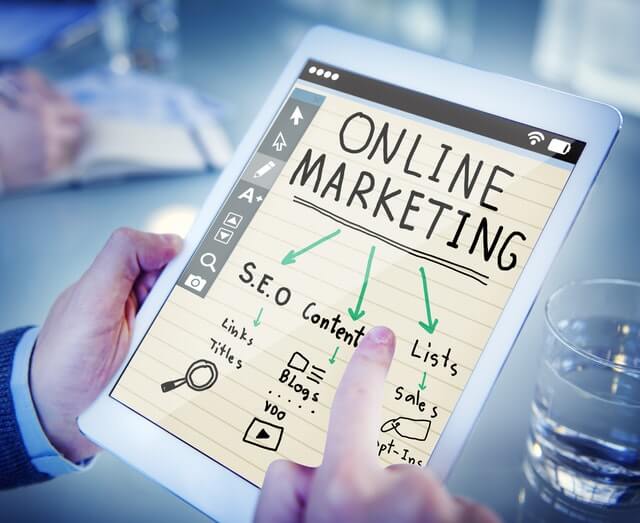 Scott Keever SEO – Best Miami SEO Company
There's no denying it; Miami is one of Florida's top destinations for people.
Miami is home to some of the state's most exciting (and busiest) markets. Wynwood Marketplace, for example, attracts tourists every year with its shopping areas, live music, and more.
If you have a business in this beautiful city, why not make the most of it? There's heavy competition in many of Miami's industries, so if you don't step up your digital marketing efforts, you're likely to fall behind.
Scott Keever has years of experience in SEO services. If you want to get your online presence to the next level, there's no better professional to trust your website with.
Learn more about how to get your website to the top of major search engines with our help!
Get the Help You Deserve from a Reputable Miami SEO Agency
You may be happy with how your business is doing online, but have you considered getting even better results? Driving more organic traffic to an SEO-friendly website can make your business known in the greater Miami area, giving more attention to your products and services.
Some business owners think they can get by with social media only. Even though these channels are excellent for achieving success, they're just one of many tools you can use.
Many people use search engines to find businesses online. Have you ever looked up any company with the phrase "near me"? Even if you haven't, billions of people are doing it.
People want to find the best solution to their problems, and if you can provide it to them, you should give your website a little boost to get it noticed. With the right Miami SEO companies at your side, you're more likely to catch your potential customer's attention before your competition does.
Many of our Miami SEO clients don't know where to start when it comes to optimizing their websites. Thankfully, you don't have to worry about that anymore. Scott will do all SEO efforts to make your brand known while you focus on other vital areas.
We don't want you to get generic Miami SEO services; you can find those anywhere. Our approach is more personalized and engaging, ensuring your website is unique and unforgettable.
Discover How Easy It Is to Work with Us
Our SEO company in Miami knows how precious your time is, so it won't take more than a few minutes to contact us.
When you book a call with Scott Keever, he'll offer a free website analysis to identify where you can improve your website to reach the top of search engine results pages. Unlike other Miami SEO companies, you'll get exclusivity, custom services, and other tools to drive organic traffic to your website.
You won't have to worry about optimization once you hire our traditional or local SEO services. Let us handle your digital marketing, and you'll see why people keep choosing us as their favorite Miami SEO agency.
If this is your first contact with search engine optimization, that's okay. Scott will ensure you understand every strategy he uses to make your website successful. Getting to the top of search engine rankings has never been easier!
Why We Are the Best Solution for Your SEO Needs
The market is filled with hundreds of search engine optimization "experts." Unfortunately, some of them offer the same strategies and services to everyone. This sacrifices quality and gives your website poor performance.
There's no magic in SEO, and you can't expect a one-size-fits-all solution for getting organic traffic. Even if your business has a lot of competition (which is likely if you're in Miami), you need to be different. A personalized strategy does the trick every time!
It's not about copying your competition but being better than them. You won't benefit from using the same strategy as others. Once you work with Scott and his exceptional team, you'll uniquely address all your problems.
Don't worry about the lack of exclusivity. Once we start working with your brand, we won't work with anyone else from the same industry.
Discover All the Benefits of SEO
If you have a small business, you may not want to invest in SEO because of money issues. Is this your case? Don't give up yet; you can meet your goals without sacrificing your budget.
Our mission is to give you a positive return on your investment regardless of what resources you have. Leave your brand to the right SEO experts, and see the sales come in!
Here are all the benefits you get from hiring our professionals:
Protecting your brand's reputation
Creating brand recognition
Boosting your credibility
Making your website easy to navigate
Improving upon your competition's strategies
Generating leads
Optimizing for mobile users
Building trust
Getting people to your brick-and-mortar store (if you have one)
Improving all your other marketing strategies
Forget about unrealistic expectations. Do you want to stay ahead of your competition? Get real and verifiable results with our team.
Why You Need Miami SEO Specialists to Achieve Your Goals
Some business owners think they can get by without hiring Miami SEO agencies, and while that could be true, there's nothing better than leaving that challenging work to professionals.
Most of the time, you may deal with these issues:
You don't have experience with SEO or marketing.
You don't have the time to optimize your website.
Your strategy isn't performing how you were expecting.
You don't have an online presence.
Your website isn't on the first search engine page.
You used to be at the top of the search results but not anymore.
You want to build an "authority website" and don't know how to.
You don't know how to get backlinks or integrate your website with social media.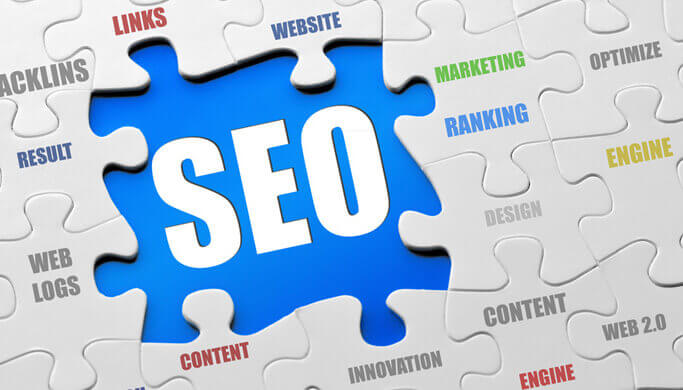 Did you know some SEO companies offer black-hat practices to make their services cheaper? Unfortunately, these practices are known for getting brands penalized since search engines consider them harmful to customers.
Scott and his team ensure premium-quality services and white-hat practices that will get your SEO to Google's standards. You don't need to keep guessing what's best for your brand anymore; leave it to Scott.
Make the Most Out of the Most Popular Search Engines
Optimizing websites is never easy. There are a lot of variables to consider, and even monitoring your website from time to time will require effort on your part.
Thanks to Scott, you can take the guesswork out of your SEO strategy. Book a call with his team of SEO experts, and discover how you can make your website more powerful and attractive to visitors.